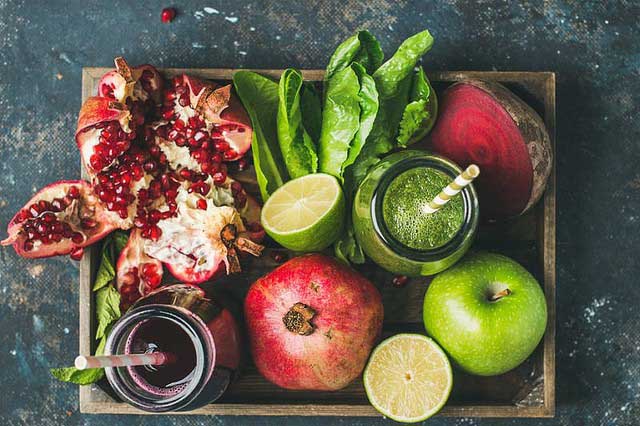 The art of juicing
What exactly is juicing? For those who are new to or are totally unaware of the trend, juicing involves the turning of raw produce (whether it is vegetable or fruits) into liquid. Recipes can include only fruits as ingredients, or only vegetables. Many also blend the two together to help them get the most of both food groups. It is of common believe that juicing can be healthy especially if you don't consume a lot of fruits or vegetables as part of your regular diet.

The juiced liquid contains vitamins, minerals, antioxidants and other chemicals that are found as part of the fruit or the vegetable.
However, the healthy fibers which are found in such produces are lost during the process. Proponents claim that it helps the body absorbs the nutrients better than it would if one was consuming whole fruit or vegetable.
I recommend reading these articles:
Is it a good idea to juice if you have diabetes?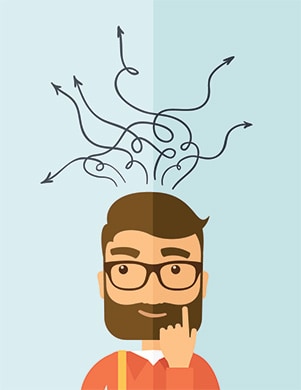 Drinking any liquid other than water can have its ups and downs. Most drinks today, besides water, contain a tremendous amount of sugar and carbohydrate in them. The two together can equally affect your blood sugar levels, increasing the risk of hyperglycemia. Depending on how your blood sugar levels are affected, it can either be good or bad. It is important, as a person with diabetes who is effectively managing their diabetes, to be careful of the amount of sugary drinks you consume.
Depending on which fruit or vegetable you are juicing, you can experience spiked blood sugar. People with diabetes must focus on incorporating fruits that are low in sugar content and vegetables which are non-starchy and low in carbohydrates. While it is easy to consume the recommended servings of produce with juice, it is equally possible that you may consume more carbs because you are unable to determine the amount of carbs that the drink may contain. This can potentially put you at a higher carb count than your doctor's recommendation and hinder your diabetes management.
Juicing as part of a diabetes management plan can be successful. Some fruits have phytonutrients and antioxidants which can help in decreasing sugar levels. Experts recommend this bevearage for people with diabetes, but only as part of a healthy, steady and nutritious diet. If done in moderation, it is fine and should only be avoided to be done in excessive volumes.
Joni Jimenez-Tan Cardoso, who runs the thegoodboxph.com, had uncontrollable diabetes for the longest time. Her daughter, Crissy, the chef for thegoodboxph.com, put her on a juicing diet for 3 months. She claims that her results were staggeringly good. Her blood sugar levels went down to borderline 90-100 from a high of 250-270, her eyesight surprisingly improved, and her weight went down from 135lbs to 120lbs.
She is certain that this was a result of regularly eating every 3 hours to keep her blood sugar levels constant, controlling her intake of carbohydrates, and avoiding foods that contained a high glycemic index (complex sugars).  Joni states that drinking juices could play a huge part in diabetes management if one wants to concurrently lose weight, manage their diabetes, and detoxify.
A study conducted in 2013 demonstrated that fruits which are high in fiber, phytonutrients and antioxidants have many health benefits to them. Consumption of whole fruits like berries, grapes and apples are shown to be greatly associated with decreasing the risks of type 2 diabetes. The same study states that consumption of fruit juice is associated with a high risk of type 2 diabetes.
Experts mostly agree that they would recommend juicing for people with diabetes not as a meal replacement, but only as part of a healthy, steady (eating lightly every 3 hours during the day), and nutritious diet.
Benefits of juicing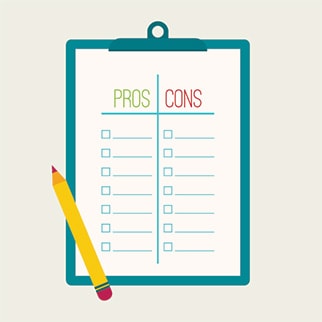 You can enjoy the recommended amount of daily serving for fruits and vegetables
It is easier for your body to absorb the nutrients
Reduces produce waste
Feeds the gut with good bacteria
Reduces the risk of cancer
Boosts immune system
Removes toxins and detoxifies the body
Aids digestion
Incorporating this lifestyle is an incredible way to flood cells with nutrients, lose weight and detox but can be potentially problematic for people with diabetes. Those with diabetes must focus on lowering their insulin resistance. High fiber menu plans are a diabetics best bet. Fiber is a key player in slowing down the absorption of sugar, says Mercedes Kay Gold, who is a Certified Nutritional Practioner and a Certified Mobile Personal Trainer and a huge proponent of juicing.
While fruits and vegetables may be a plethora of health, natural sugar is still an issue. She suggests blending raw produce as an alternative to drinking juices if one is afraid of losing fiber. For the process to be a success, it's imperative to make choices that contain the highest amount of micronutrients while taking into account the glycemic index and load value of each food.
She recommends going overboard on greens. Kale, parsley, spinach, dandelion, celery, cucumber and a touch of green apple or kiwi are a great go-to base. Carrot and beet add a touch of sweetness without flooding the pancreas in sugar. Berries are one more option but try stick to one serving of fruit per glass. Load up on vegetables and go for ginger and garlic, which are both pancreas protectors.
That the benefits of juicing for diabetes lay in that green juices allow for efficient nutrient assimilation and for a means to stay hydrated. Annick Lewis, a Nutritionist (BSc) & Qualified Personal Trainer and CEO & Founder of the Green Balance at www.GreenBalance.co, recommends the lowest sugar options with the least amount of fruits and highest amount of vegetables.
She further recommends green juices because they are great for people with diabetes to use as a strategy to keep vitamins in the diet and especially on days that are rushed and without room for cooking vegetables. It helps to keep live fresh nutrients entering the body and improving oxygen flow.
This helps to nourish their bodies and improve immune function by which they may be somewhat deficient on a cellular level. Adding in spices that encourage efficient blood sugar control such as cinnamon helps to nourish the cells in the body. This could be a great strategy to improve insulin resistance.
For more informative diabetes related articles read the following:
Drawbacks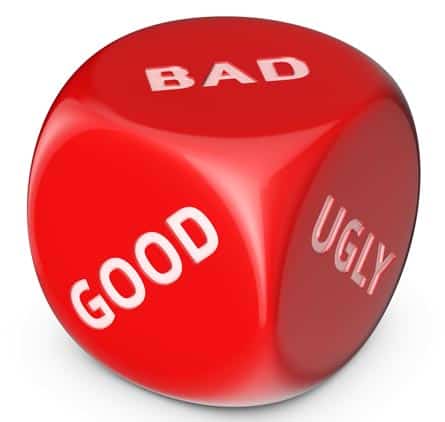 Losing weight is not easily achievable.
Clients have been known to experience weight gain
You lose out on fiber
The fruit juices may have too much sugar in them
This lifestyle can get expensive – the blender cost a lot and some people may not have the money to buy new fruits and vegetables on a regular basis
Requires time to prep and clean to avoid bacteria contamination
It could also increase your craving for real food after your juice regimen
Fia Batua, who is a Registered Nutritionist Dietitian and a Certified Sports Nutritionist, reminds us to take note of the juicing process removing most soluble iber, which is proven to help reduce bad cholesterol levels and improve blood glucose control, found in fruits and vegetables. This leaves one with a concentrated number of carbohydrates: about 30-40g carbohydrates per 8-ounce. Most juice recipe available has glycemic index of about 60-75 out of 100, and that can be quite high. It may also lead to muscle loss because it is low in calorie content and not a good source of protein.
She urges that people with diabetes should consider juicing in moderation especially if they have problem controlling their blood sugar. They can incorporate it in their lifesytle, about 4-6ounce, once daily. In line with other experts, she also strictly advises the incorporation of fruits with low glycemic index. She recommends the following ratio for juices: 80% vegetables-20% Low GI fruits. Such fruits can be berries, apple, orange and pear for fruits.
Best vegetables/fruits to juice with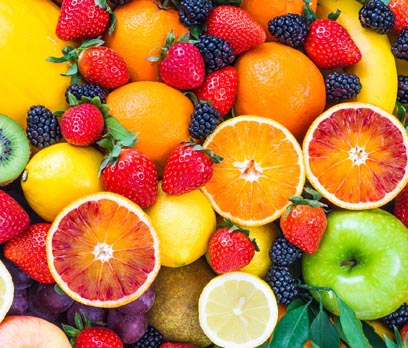 The best fruits to juice are those with low glycemic index such as (not limited to the list below):
Avocado
Apples
Pears
Papaya
Berries
Cranberries
All citrus fruits
Peaches cherries
Greeny leaf vegetables will give you the best results for juicing. These could include:
Celery
Zucchini
Cucumber
Broccoli
Swiss chard
Mint
Lettuce
Tips for juicing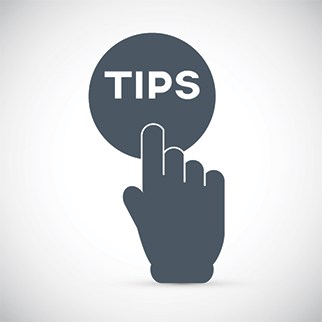 Consider making the amount you will be drinking
Select pasteurized products for fresh juice
Always be careful of the sugar present in fruits so you don't overdo it
Go for as many vegetables as possible
Use fruits which are low in glycemic index
If you are worried about fiber, blend your produce instead of making it in a juice
If making a huge batch, store remaining in airtight containers in the fridge
Avoid canned or dried fruits as they are processed with added sugar
Dalia Maori, R.D. is lead dietitian for Cambridgeshire's overweight and obesity lifestyle service run by Everyone Health and Cambridgeshire County Council. She also runs her own website, www.daliamaorinutrition.com. For her, juicing can be a helpful way to consume fruits and vegetables for people with diabetes if done the correct way. In diabetes, it is recommended to understand which carbohydrates raise the blood sugar too high.
Keeping an eye of such foods can help in decreasing the chances of high sugar levels. She recommends non- starchy vegetables as a great choice for people with diabetes because they are low in carbohydrate and don't raise the blood sugar significantly. It is a different story with fruits. Once the fibre in the fruit is broken down, the sugary part of the fruit is absorbed much faster. Fiber is known to help slow down carbohydrate release in the digestive system.
She warns that it is important for people with diabetes to watch which fruits they use to juice. Her rule is to avoid high carbohydrate fruits in juices and to concentrate on using those which are lower in carbs such as berries. Remember that making juice which is at least 80% vegetable based will help to ensure that blood sugar levels are kept under control.
Maria Mekhael, a Nutritional therapist who runs https://www.thediettherapist.com/, warns of the same issues with juicing as Dalia. While she agrees that it is a great way to boost your vitamin and mineral levels, it can have its own negative side-effects. If done carefully with a focus on low carbohydrate, non-starchy vegetables and fruits lower in natural sugars, juices can be safe for people with diabetes. It is important to still consider the levels of carbohydrates in your drink.
She is also concerned about the fibers being stripped during the juicing process. We know that fiber (and particularly soluble fiber) is especially helpful for those with diabetes; it tends to increase the viscosity (or "thickness") of the intestinal contents after a meal, which slows carbohydrate digestion and glucose absorption. She explains that the fibre in whole fruits and vegetables lowers their glycemic index, so when you take this out, you concentrate the sugars – resulting in a much larger and more rapid hit on your blood glucose levels.  In addition, juices are not very filling, so it's far easier to drink many more carbohydrates than you would normally eat via the whole fruit.
Some people find that even while using only vegetables (lower in carbs and sugar than fruit), they still experience blood sugar spikes because vegetables have a much lower yield of liquid, so that have to use more to get a full glass.  Though many are relatively low in carbohydrates (excluding the starchier ones like carrots and beets), these begin to add up fast when you are using more produce.
Having a vegetable-based juice with a meal that contains protein, fiber, and healthy fats is one thing; but the concept of "juicing" often correlates with a juice "fast" – drinking juice and consuming little else (if anything) for a set period of time.
If you are considering including juicing as part of your lifestyle, it's better to do incorporate these within a sustainable healthy eating program focusing on small amounts of juice at any one time, alongside a meal. Also remember to base your juice recipes around non-starchy vegetables, for example leafy greens like kale and spinach, and others such as broccoli, celery and cucumber, aiming to keep fruit to one serving per juice.
Don't forget to consult your doctor first, especially if you are on medication, and monitor your blood sugar carefully. Remember that if you experience dizziness, or feel tired, weak and unwell, that these are signs you should stop.
FAQs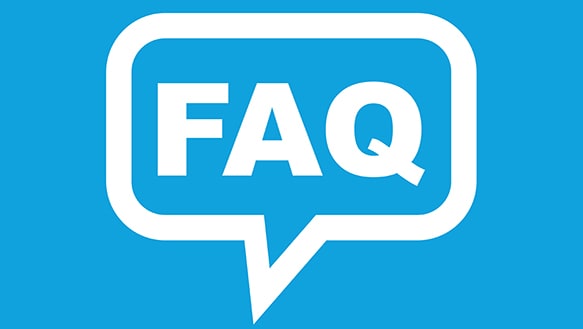 Is it a good idea to juice if you have diabetes?

Juicing as a diet is not recommended for people with diabetes. Studies show that eating whole fruits along with a balanced healthy diet is more effective at helping them keep control of their blood sugar levels.
How can you ensure you are getting the best of everything when making a juice?
Keep in mind that the fibers will be stripped out of your fruits. If you want the fiber to remain as part of your drink, experts recommend blending instead. If you are unconvinced about blending and would still like to juice, try adding more vegetables than fruits to keep the carb and sugar count low.
What is the difference between the juice diet and juicing?
The Juice Diet involves of only consuming liquid and no solid foods for however amount of time that you have set for yourself. Some people will juice for days, some will for weeks and in some extreme cases, people will juice for months. Juicing is when you are making liquids as part of your diet and are also consuming some solid food. In the Juice Diet, just like juicing, fresh produce is turned into liquid which help detoxify the body.
How long should you juice for?
If you are planning to on a juice diet, please speak to your doctor before you do so. Only drinking liquid and consuming no solid food can prove to be more harmful than beneficial if you have diabetes. It is imperative that you bring your concerns to your doctor and seek their recommendation on how long you should juice for.
Over to you
What are your thoughts on juicing and diabetes? Have you tried following or incorporating it in your lifestyle? If so, did you try the juice diet as a meal replacement or did you only incorporate juicing as part of your overall diabetes management plan? We would love to hear from you. Please leave your comments in the box below.