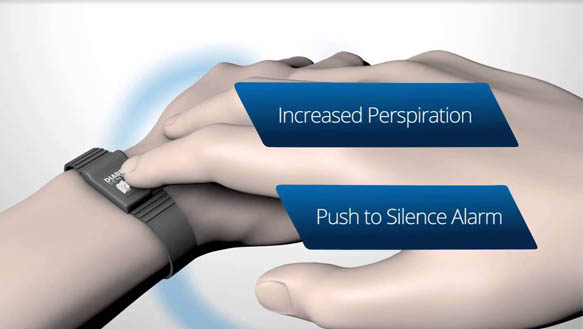 One thing everyone with diabetes can agree on is that, hypoglycemia is no fun!  There are many different factors that go with diabetes management to avoid hypoglycemic episodes. You must watch what you eat, what you drink and how much you exercise, just to try to keep your blood sugar levels within your target zone.
Often times, the unpredictability of diabetes means this doesn't happen more than it does.
For those that suffer with trying to prevent hypoglycemia, there is a system that might help you which is known as the Diabetes Sentry Remote Monitor/Alarm.
The device is designed so that if your body has an increase in perspiration or a decrease in body temperature, your monitor will sound with an alarm to let you know you may be dropping low.
What is the Diabetes Sentry?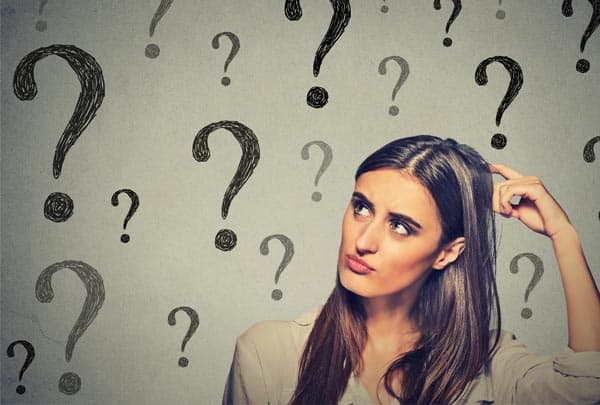 Diabetes Sentry is a device similar to a wrist watch. You place it on your wrist at night and it does the hard work for you. You are no longer required to set an alarm to check your blood sugar levels in the middle of the night just to make sure you don't have an unexpected drop. The monitor is a lightweight Velcro design weighing in at a whole 1.5 ounces and uses three 357 cell batteries that can last up to six months. The batteries are readily available and cost between ten and fifteen dollars to replace.
If the Velcro is too long around your wrist, you can adjust it by cutting it to fit right so it is tighter. The Diabetes Sentry remote is just an on/off button followed by four small beeps to let you know it's working. Although the best treatment for hypoglycemia is to prevent a low from happening, this is not always possible. That is where the monitor comes in, checking body temperatures to keep you on track and helping to keep an eye when you may be experiencing lows to help you adjust your medicine accordingly.
How Does the Diabetes Sentry Work?
The device uses sensors that monitors the body's chemistry so if the body temperature changes, an alarm will sound that wakes most people out of their sleep. This sends the message that they need their medication or more sugar. The sentry has shown that it is most effective at night time, but you can still use it to help with hypoglycemia unawareness throughout the day.  If you choose to wear it during the day, wearing it under a long sleeve shirt or around the ankle provides the best feedback and regulates the bodies temperature more accurately.
I suggest you read the following articles:
Parents agree that even the false positives are helpful and allows them to get more sleep at night knowing that if their child is having a severe drop in blood sugar, the monitor will catch it and they can act accordingly. If it is a false positive, it gives the parents relief that the monitor is working to catch all temperature changes.
Who is the Diabetes Sentry for?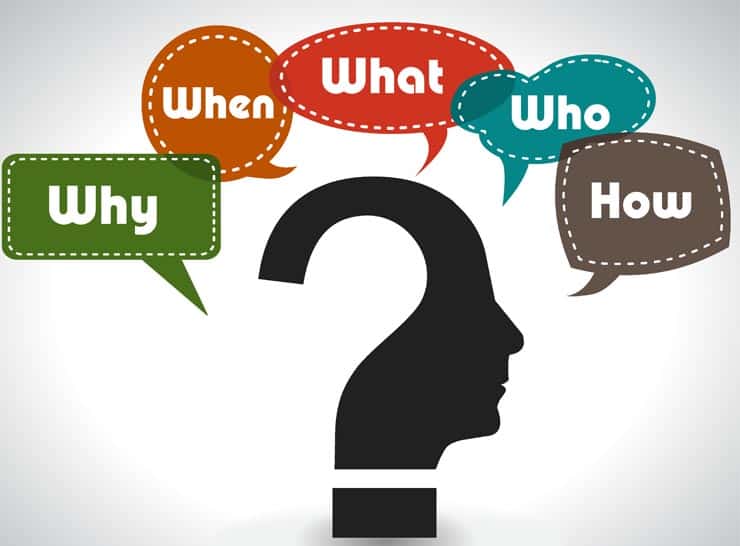 Diabetes Sentry is for anyone who is suffering from Hypoglycemia, though most studies found that it is not as accurate on children as it is for adults. Since children can be active movers in their sleep, the changes in the body temperature can lead to a false alarm.
However, if you're a parent who constantly worries whether or not their child is going to have a drop in blood sugar overnight even the false alarms are more welcoming than not knowing. Even if the nine out of ten times are false, that 1 percent could help save that child's life. The monitor can be worn throughout the day and even if you feel fine and the monitors alarm sounds, always test to make sure your levels are on track since sometimes you don't feel any different until the sugar gets too low.
Affordability
Is it covered by insurance?
Unfortunately, at th the Diabetes Sentry is not available through insurance.
OOP (Out of Pocket) Costs
The Diabetes Sentry monitor has a one time fee of 495 dollars which includes a set of three batteries. With low upkeep on the monitor, the batteries will be the only thing that needs to be purchased. It costs between ten and fifteen dollars and will last six to twelve months.
What Causes Nighttime Hypoglycemia?
Having an active day or evening
Change in diet
Eating a snack too close to bedtime
Eating less food during the day
Why is Nighttime Hypoglycemia Dangerous?
Though hypoglycemia usually results in dizziness, mental confusion and antagonistic behavior, which all have negative results on the body, the most serious effect of Hypoglycemia are seizures which can lead to nerve damage and seizures. If last too long, they can result in permanent brain and heart damage.
How to Prevent Nighttime Hypoglycemia
Stick to a normal eating routine
Exercise at the appropriate times without overdoing it
Watch and track how much insulin you use and adjust it to your nighttime drops in blood sugar
What About Hypoglycemia Unawareness?
For people who suffer from Hypoglycemia unawareness, this device is perfect for them.
It helps track when they are having drops in blood sugar throughout the night so that they can adjust their medication accordingly. The monitor also allows for a more restful night's sleep without having to worry about serious side effects.
Hypoglycemia Unawareness is more common in women than men and may need to be treated more with a physician than with just the help of the sentry devices because their body temperature doesn't always change and they may not perspire during the night.
This being undetected can lead to some very serious consequences such as seizures, heart problems, and permanent nerve damage.
Pros and Cons of the Diabetes Sentry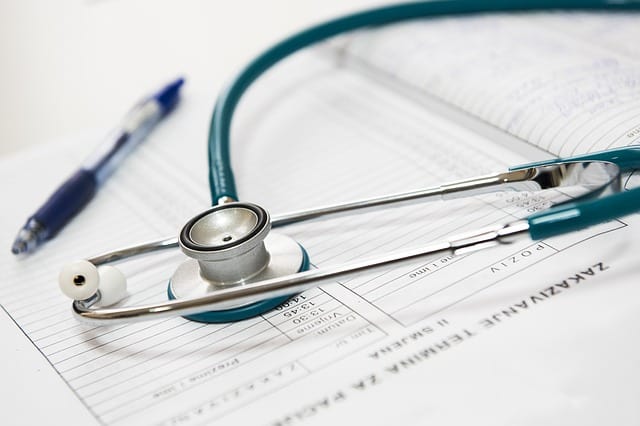 Every product has its ups and downs. Some people think it's the perfect device while others claim it doesn't work for them and they wouldn't invest any money towards the device.
Luckily, the device comes with a thirty-day money back guarantee (with no damage, including water). If you decide the product is not for you or doesn't fit your needs, simply send it back for a full refund. You may consider giving the product a try for at least the 30 days timeline before getting your money back.
Sometimes it's just a matter of getting used to something new.
| | |
| --- | --- |
| Pros | Cons |
| Can wear day or night | Not water resistant |
| Lightweight looks like a watch | Has false positives |
| Helps catch drops in sugar when asleep | Sometimes misses when there is a drop in sugar |
| One-time cost of 495.00 | Not covered under insurance |
| Easy operating system | Must buy new batteries every 6-12 months |
| Helps save lives | False positives can lead to unrestful sleep |
Conclusion
This diabetes monitor is also FDA approved and has had fifteen years of research data behind it. The Diabetes Sentry makes for a wonderful assistant for people with type one and type two diabetes.  If you're looking for a safety device that can potentially save your life, is easy to use, that won't get in the way of your everyday life, you've finally found it. This device is ready to use and will last a long time in improving the quality of your life.
You can purchase online for yourself or as for a gift for someone suffering from the disease. For those with type 2 diabetes, diet is another important part of your treatment plan. If you want to learn more about diet and how it affects your blood sugar levels, click here.
Please remember this is not a permanent solution for those of you suffering from Hypoglycemia, but it can help manage and track your symptoms so that you can live your life with a little more ease from the constant worry of your symptoms. So let's hope you get better sleep with the help of this product.
TheDiabetesCouncil Article | Reviewed by Dr. Christine Traxler MD on June 01, 2020