Are you craving a snack but are worried that your diabetes will act up if you indulge? Well, you've come to the right place.
Read on for 30 diabetic-friendly recipes that you'll love!
1. Cheesy Kale Chips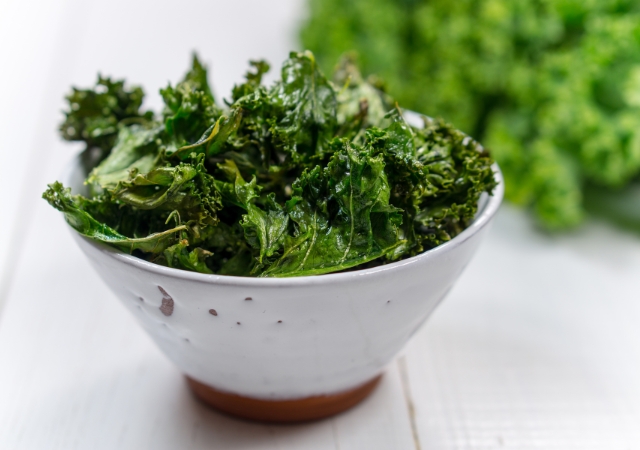 Are you looking for a guilt-free way to satisfy your cravings for crunchiness? If you are, then cheesy kale chips are the way to go.
Don't worry, these 'cheesy' chips don't contain any cheese at all. It's the nutritional yeast they're made of that gives them their flavor.
2. Guacamole
You'll be hard-pressed to find anyone who isn't a fan of guacamole, and for good reason. This tasty dip is packed with fiber and healthy fat. It's a great addition to everyone's diet, diabetic or otherwise.
3. Cottage Cheese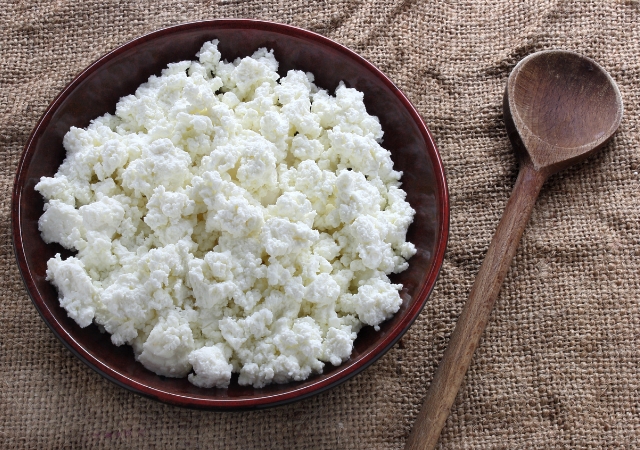 Whether you're looking for a sweet or savory snack, cottage cheese can be a perfect base for it.
If your sweet tooth is yearning for satisfaction, top your cottage cheese with fresh fruits like peaches or diced pineapples.
In the mood for a savory indulgence? Go for tomatoes and cucumbers as your toppings.
4. Cucumber Crackers
When you think of crackers, the first thing that comes to mind is probably salty crunchiness.
Your blood sugar level will thank you when you switch it up and go for a healthier variant, cucumber crackers.
You can top this delicious treat with a wide array of things, such as green olives, almonds, and much more.
5. Carrot and Cinnamon Cake
Who said cake has to be a sugary food?
You can enjoy a sugar-free, fluffy slice of deliciousness with your warm cup of joe with this carrot and cinnamon cake recipe.
It's perfectly safe for diabetics thanks to the almond flour it uses and the blood sugar-reducing properties of cinnamon.
6. Avocado Toast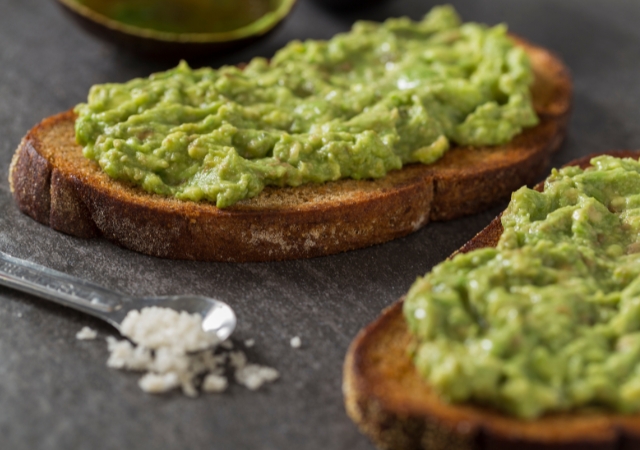 Do you still have some avocados left over after you made that guacamole?
You can put it to good use as a spread on some whole-grain bread. Make sure to toast the bread to your liking and sprinkle some sunflower seeds on there for good measure.
7. Roasted Chickpeas
Chickpeas are full of health benefits. They can also make for a tasty snack.
All you have to do is roast them in your oven without oil or salt. Then, season these crunchy treats with a teaspoon of your favorite spice.
8. Yogurt with Fruit and Honey
When trying to eat healthily, you can't go wrong with yogurt.
Eating it plain might be too bland for some. However, adding some fruits and honey into the mix will surely remedy that.
9. Vegetable Croquettes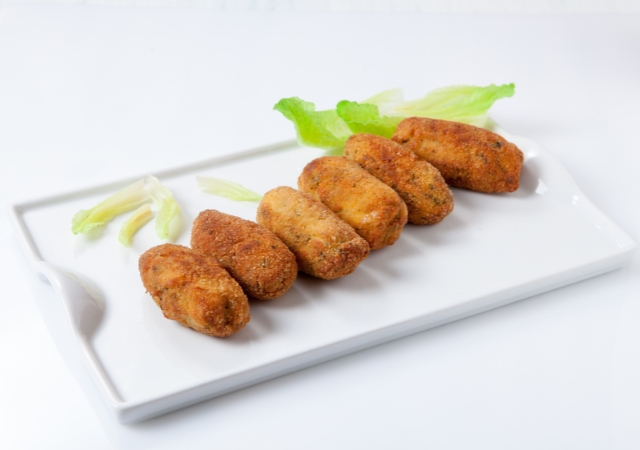 Vegetable croquettes are another excellent option for a diabetes-appropriate snack. You can use potatoes, celery, and onions to whip up your veggie patties.
Fry them in a pan with a small splash of oil, and you're good to go.
If you have some non-fat Greek yogurt on hand, it'll work perfectly as a dip.
10. Hard-Boiled Eggs
They may not be as tasty as other options on this list, but hard-boiled eggs are as filling and nutritious as they come.
It's always a good idea to have some in your fridge for when you need a boost of protein at a moment's notice.
11. Rosemary Walnuts
Walnuts are in and of themselves a ready-to-go snack.
However, some people don't care for their taste when they're served plain. This is where the rosemary comes in. It adds an extra layer of zestiness to these tasty nuts that'll have you struggling to stop popping them in your mouth.
12. Roasted Eggplant Rolls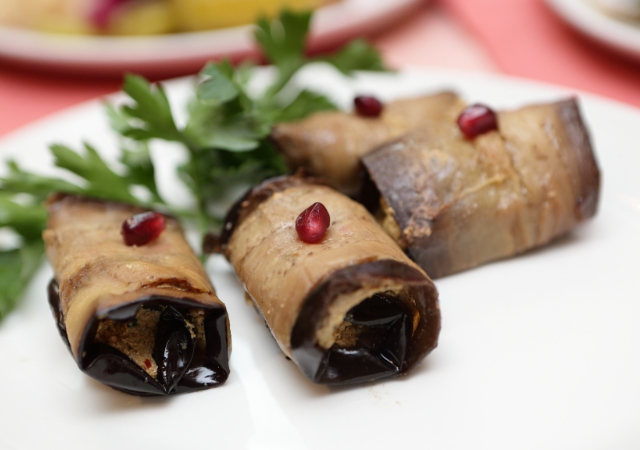 Roasted eggplant rolls will work perfectly as a snack if you have guests coming over. This tried-and-true Italian delicacy is just as tasty as it is nutritious.
Try dipping these roasted rolls in tomato sauce, and rest assured that your tastebuds will thank you for it.
13. Cinnamon Raisin Oatmeal Cookies
Like cake, cookies have a bad rap for being overly sugary and unhealthy. However, it doesn't have to be this way.
Once you try these raisin oatmeal cookies sprinkled with cinnamon, you'll be making them for the rest of your life.
14. Cauliflower Tots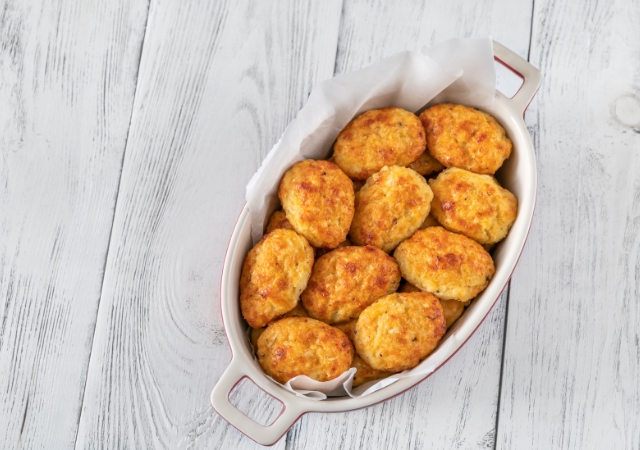 Are you looking for delicious yet diabetic-friendly finger food for game night? Well, look no further than cauliflower tots.
These scrumptious bite-sized treats go super well with a wide variety of dips and sauces. Pair them with some guacamole, and you'll have a real winner on your hands.
15. Cheesy Mushroom Flatbread
If you're in the mood for some cheesy pizza, how about some cheesy mushroom flatbread instead?
This delicious snack is composed of plenty of healthy yet tasty ingredients. The mushrooms are the stars of the show, but the supporting cast of garlic powder and reduced-fat mozzarella cheese are no slouches either!
16. Popcorn With Nuts and Dried Fruit
When you think of healthy snacks, popcorn isn't usually near the top of the list.
However, you can transform these crunchy kernels into a highly nutritious, diabetic-friendly snack with a few tweaks.
All you have to do is take the salt out of the equation and top your popcorn with some dried fruit and healthy nuts.
17. Turkey Enchiladas
These enchiladas can either be a snack or a full-blown meal—you decide!
This dish is packed to the brim with turkey and black beans, which are complemented by cilantro and cumin.
If you serve enough of these bite-sized treats, you can actually use them for a family dinner.
18. Crispy Zucchini Bites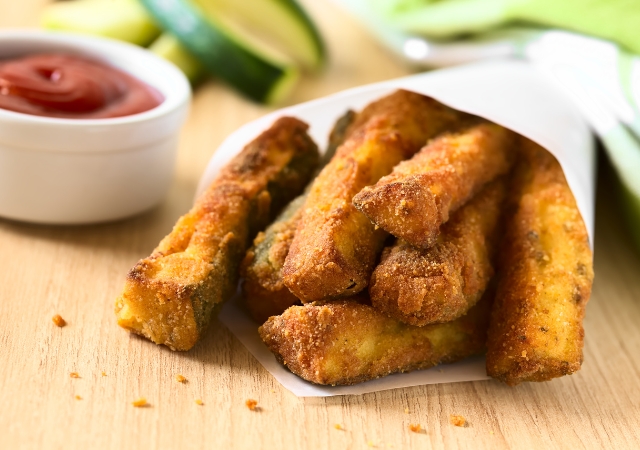 Not only are these zucchini bites an amazing diabetic-friendly snack, but they're also the perfect way to get your kids to eat their veggies.
They're breaded with crispy bread crumbs and topped with some delicious Parmesan cheese.
Who can say no to that?!
19. Black Bean Dip
Sure, this recipe is meant to be a dip; however, it works just fine as a standalone snack. Once you have one spoonful, you'll find it quite hard to stop!
If you want to add some crunch to the equation, you can dunk some crusty whole-grain bread into this tasty dip.
20. Sesame Garlic Pumpkin Seeds
This recipe will come in handy right after Halloween when you're trying to find a use for those seeds from your carved pumpkins.
These sesame garlic pumpkin seeds are also highly nutritious and incredibly tasty.
21. Artichoke Spinach Dip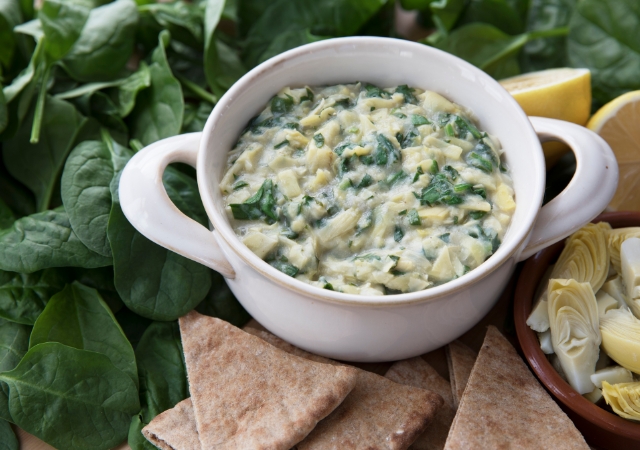 Like black bean dip, this artichoke spinach dip recipe is so good that you'll want to eat it all by itself.
It also works like a dream with toasted pita bread or vegetable slices.
22. Baba Ghanoush
Middle Eastern cuisine is one of the more underrated ones out there, and baba ghanoush is a prime example.
This eggplant-based dip is packed with healthy ingredients and is an excellent addition to anyone's food pallet, diabetic or not.
23. Peanut Butter Protein Balls
Are you looking for a snack that'll simultaneously delight your taste buds and boost your energy? Look no further than these peanut butter protein balls.
We should warn you though, once you start popping them in your mouth, stopping will be quite the task!
24. Roasted Carrot Chips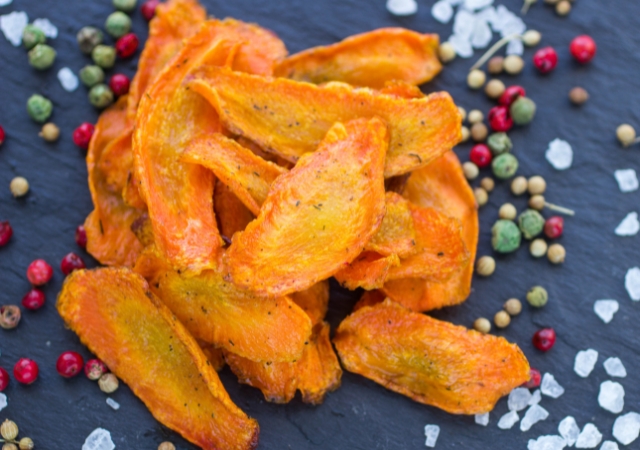 Like cucumber crackers, roasted carrot chips will deliver all the crunch you desire without subjecting you to a ton of carbs.
These chips will satisfy your cravings as well as your body's nutritional needs.
25. Mango Avocado Spring Rolls
This super simple recipe is quite the treat.
It combines the deliciousness of mango slices and avocados all within one wrap. People typically use tortillas as a wrap, but you can also use lettuce if you're feeling particularly health-conscious.
26. Baked Sweet Potato Chips
Sweet potatoes are widely known for being diabetic-friendly. More importantly, they're also notorious for their delicious flavor.
Slice your sweet potatoes into moderately thick discs and pop them in the oven on a baking sheet prepped with cooking spray.
The resulting crispy chips will leave your tastebuds satisfied for sure.
27. Chocolate Banana Pops
Do you have some bananas lying around? You can put them to great use by cutting them into halves, topping them with sugar-free chocolate and nuts, and popping them in the freezer.
An hour later, you'll have some scrumptious banana popsicles on your hands.
28. Plantain Chips
Plantains are another veggie you can transform into crunchy chips to snack on during your favorite Netflix show.
Pop those plantain discs into the air fryer until they're crisped to perfection. Next, sprinkle some paprika or cinnamon on them and get to munching!
29. Trail Mix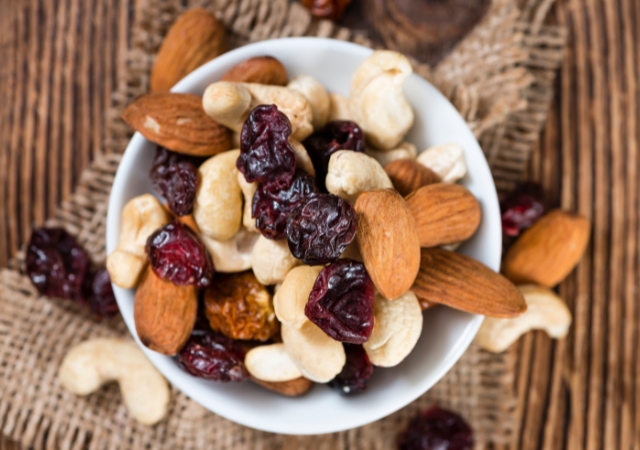 Trail mix needs no introduction. It's a tried-and-tested snack that's satisfied the munchies of countless people.
This combo of pumpkin seeds, dried fruit, and nuts is an absolute treat.
30. Yogurt-Based Ranch
If you thought that ranch dip has to be loaded with fat and carbs, you're mistaken.
The simple act of substituting the sour cream and mayo base with yogurt allows you to whip up a batch of healthy ranch sauce that's just as delicious.
Conclusion
There you have it!
Try some of these tasty diabetic-friendly recipes, and you won't regret it!