THEDIABETESCOUNCIL.COM Presents. . .
Thank you for requesting our "I Won't Let Diabetes Control My Life" Starter Pack. Your download instructions have been sent to your email & will appear in your inbox within 10 to 15 minutes.
​
In the meantime, please read the following message by one of our nurses. . .
Hi there,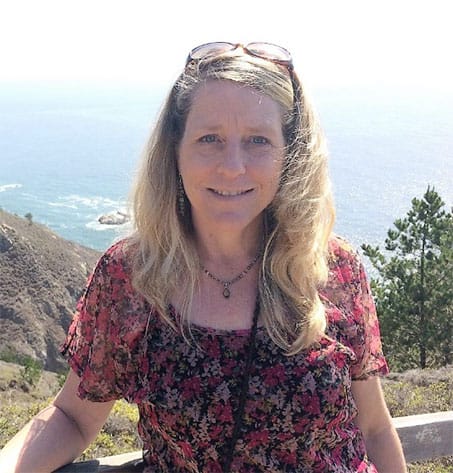 Thanks for requesting the "I Won't Let Diabetes Control My Life" Starter Pack.
My name is Elisabeth Almekinder (you can call me Liz). I'm a 54 year old Registered Nurse, Certified Diabetes Educator (CDE), & one of the writers here at The Diabetes Council.
You've probably read my articles in the past.
I want to ask you a simple question while you're waiting for the 3 PDF's to appear in your inbox.
Do you think pre-diabetes or type 2 diabetes is reversible?
Now I know what you're thinking. . .
"Sounds nice, but is that really possible for me?"
Or "That may work for some people who can do extreme weight loss and lose 150 pounds but I've been heavy most of my life."
Well. . .
What If I Told You Everything You've Heard About Diabetes Reversal – Or Rather Remission (Which I'll Explain In A Moment) – Is DEAD WRONG
What if . . .
It doesn't require extreme weight loss. You can usually do it with a drop of about 22 pounds (if you stick to the right program) regardless of your starting weight.

It doesn't require going to the gym or exercising. All you need to do is walk.

It doesn't require starving yourself or eating a bland diet. I help patients reverse their blood sugar back to normal while eating 3 full meals a day.
It doesn't matter how old you are or even if you've had type 2 diabetes for 23 years. I've seen a 80+ year-old women do it before my very eyes.
It doesn't take years. My patients typically do it within less than 4 months.
Pretty bold statements coming from a R.N. & Certified Diabetes Educator right?
Stick with me for a moment. OK?
Here's what I mean by diabetes remission:
Imagine having your blood sugar return back to normal and stay there – the way it was BEFORE this whole diabetes fiasco started for you.
Imagine going back in time . . . being able to eat your favorite foods again and live the lifestyle you want without constant worry & anxiety about what you can or can't eat or those horror stories you read about "complications" most people with diabetes get later in life.
Yes, it's really possible.
On the next page you're going to see 3 stories from former patients of mine.
You'll meet Bill Turner, a 44-year-old computer technician who reversed his type 2 diabetes to a state of "no-diabetes" between Aug 2016 and Jan 2017.
You'll meet Bernita Yardley, a 55-year old woman who reversed her pre-diabetes between Feb and May 2017.
You'll meet Amla Reed, an 83-year-old woman who reversed her type 2 diabetes back to a state of pre-diabetes and successfully kept it there for the last 4 years.
My patients are not unique or special in any way.
They are just regular people who said no to the medication merry-go-round & instead followed a simple system that has been proven to work.
And today I'm going to teach that system to you.
Click the Next Page button below right now and I'll show you how they did it (and how you can too). . .
Copyright © 2020 – TheDiabetesCouncil.Com - All rights reserved. - Disclaimer