You've undoubtedly heard about Turkesterone if you're interested in bodybuilding or supplements. Turkesterone, the most talked-about dietary supplement of 2022, is a natural substance that could aid in increased muscle growth, enhanced performance, and fat burning. In the strength and bodybuilding niche, at least, all the fitness YouTubers are discussing it.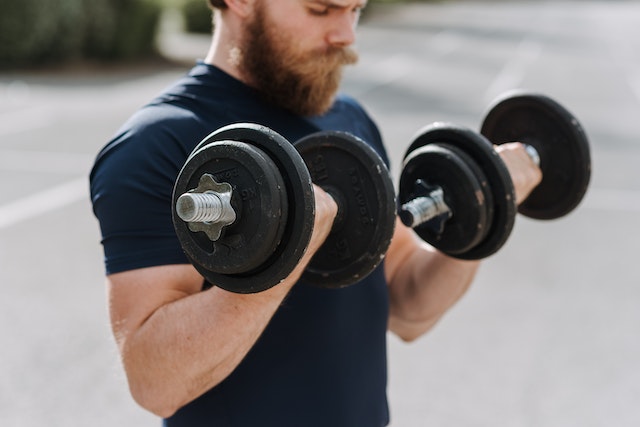 Turkesterone is well known for its modest testosterone-boosting properties, which help bodybuilders grow muscle and strength. But many experts believe it is less effective since there is a lack of data. The most incredible natural supplements are utilized without illicit substances for bulking up quickly in 2022.
Let's learn how Turkesterone got so much hype, from the potential benefits of scientific studies to social media coverage.
What are the Benefits of Turkesterone?
Turk supplementation may have several advantages, which account for the enthusiasm of the fitness industry and the sudden release of each supplement company's goods.
Fitness gurus' marketing and "experiences" claim that customers have reportedly gained pounds of muscle (we'll get into this).
WADA states that there were noticeably more significant gains in muscle mass in the participants who received the ecdysterone supplement doses. Even more pertinent in terms of athletic performance, much more noticeable improvements in bench press performance were also noted.
Potential advantages of turkesterone, when combined with an appropriate diet and exercise routine, include:
Better Fat Loss
Increased mass of muscle
Enhanced synthesis of muscle protein
Improved power and endurance
Enhanced recovery
Minimal or nonexistent harmful effects
Ecdysteroids might aid in maintaining healthy body composition and enhancing fat reduction since they enhance lipid and carbohydrate metabolism.
The potential of Turkesterone and other Ecdysteroids to enhance muscle growth by boosting muscle protein synthesis is a big part of the enthusiasm around them.
Our ability to recuperate from demanding exercise has improved because of this higher rate of protein synthesis.
In the gym, users could also notice an improvement in strength, the capacity to work out more intensely, and endurance.
Since ecdysteroids don't interfere with our natural testosterone levels, this has few or no adverse side effects.
What Evidence is There that Turkesterone Works?
When it comes to living up to your claims, having scientific studies to back you up is an excellent way to win customers' trust.
There is relatively little trustworthy scientific research on the effects of Ecdysteroids.
Human studies are scarce, and many of the claimed advantages are found in animal studies, such as this 1978 study on mice and beetles, mice, and quail.
A 2015 rat research compared ecdysterone to anabolic drugs and discovered they have similar outcomes.
There have been no human studies before this 2006 study which found no indication of muscle development or enhanced performance in people.
The Journal of the International Society of Sports Nutrition's Sports Nutrition Review states that ecdysterone is not advised for supplementation to boost training adaptations or performance.
Then, in 2019, research from Freie Universität Berlin using an Ecdysterone generated from spinach (which is not precisely the same as Turkesterone) that was partially supported by the World Anti-Doping Agency (WADA) discovered unexpectedly spectacular results.
Over ten weeks, 46 athletes trained each week thrice; some received ecdysterone, while others received a placebo.
The performance of individuals who took ecdysterone improved three times more than those who did not, and they also experienced an average 3.2 kg increase in muscle mass.
Since 2020, WADA has been monitoring ecdysterone to evaluate the patterns and prevalence of abuse among athletes in response to the researchers' recommendation that it be added to WADA's list of substances that must be avoided.
Pretty absurd figures explain the frenzy in the fitness sector.
But the lab test revealed that it only contained 6mg of ecdysterone, not the 100mg that was stated. Therefore, the dosage was 6%, making it more difficult to accept the outcomes from such a low-dose supplement without any established scientific data.
Unfortunately, the only data we have from research on humans comes from this one study.
Web MB and Examine, two reliable sites for scientific evidence on supplements, concur that there is no proof that ecdysteroids are effective.
What Fitness YouTubers are Saying About Turkesterone
One of the main reasons Turkesterone has the hype that it does is because of how YouTubers and other social media influencers are talking about it.
The first well-known YouTuber to talk about Turkesterone was Derek "More Plates More Dates," who created and released his supplement version.
Then Greg Doucette, another well-known fitness YouTuber, released his version to market to his followers.
Simon Miller, a different well-known fitness YouTuber, claimed to have noticed a slight improvement in strength and other outcomes. He conveniently includes a 10% off coupon code for Turkesterone in the video description. I believe people shouldn't offer "impartial" counsel on products they are also marketing.
Since there is no concrete proof, Jeff Nippard chooses to err on caution and hasn't used Turkesterone yet. In a similar vein, Bio Layne provides an excellent review of the evidence—or lack thereof—for ecdysteroids.
Watch the video below if you're interested in learning more about ecdysteroids. Vitruvian Physique conducted a 60-day Turkesterone study and provided a highly objective summary of his findings.
Turkesterone may offer a minor advantage, but the expense considerably surpasses the gain, according to Vitruvian Physique. It would cost roughly $450 (USD) for three months of usage at the prescribed dose of 300 mg.
Final Thoughts
Turkesterone: wonder supplement or marketing ploy?
The science of 2021's hottest bodybuilding product has been examined in this article. In summary, there is very little evidence that it helps.
Turkesterone has been studied since the 1970s, but only a 2019 research found solid evidence for its muscle-building effects. It implies that Turkesterone has a high capacity to create lean mass and possesses both muscle-building and fat-burning capabilities.
Turkesterone's capacity to help increase lean muscle mass while having no known adverse effects has piqued the interest of the bodybuilding community. As a result, supplement businesses are scrambling to get their product to market.
The internet is flooded with anecdotal "proof" of Turkesterone's effects.