Eggs are a powerful food; with so much protein and healthy fat stored in just one tiny egg, it's hard to imagine not including eggs as a part of a well-rounded, protein-packed diet.
Not only are they loaded with nutrients, including Vitamin A and B12, they've been linked to a reduced risk of heart disease. For those hoping to lose weight, eggs are essential to a healthy diet, as their high protein content makes them a more filling food which ends up in consuming less calories overall. If you're not a fan of eggs, now may just be the time to give them a chance.
In addition to the many benefits of eggs, protein is also a crucial component of any weight loss plan. High protein diets have been linked to increased satiety, which means you feel full for longer periods of time and are less likely to overeat.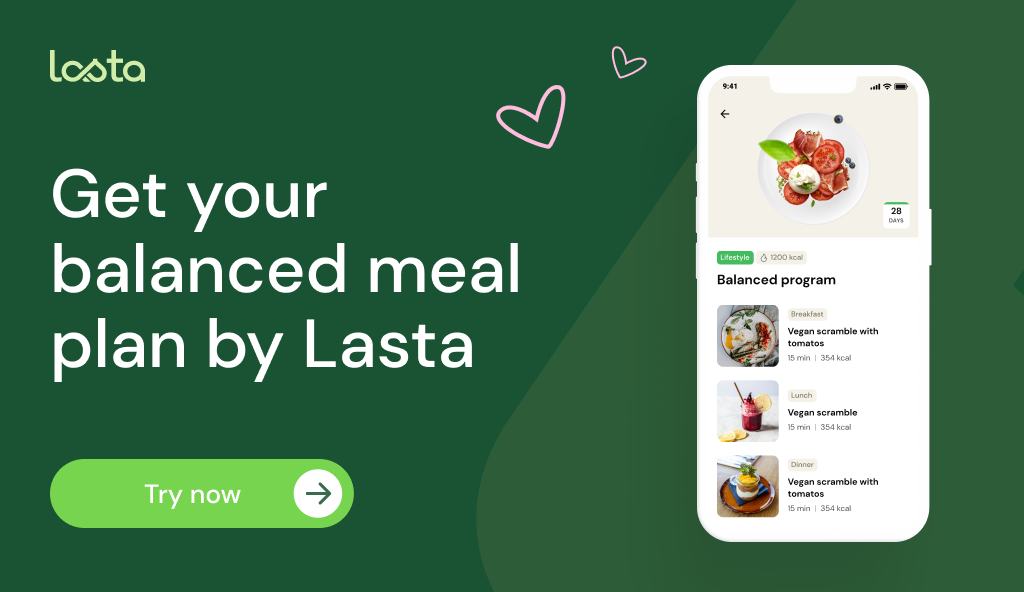 One effective way to keep track of your protein intake and overall nutrition is through the use of nutritional apps like Lasta - Fasting App. The app provides personalized meal plans, water, intermittent fasting tracking, and other useful tools to help you achieve your weight loss goals more easily.
By ensuring that you are consuming enough protein, along with other essential nutrients, you'll be on your way to a healthier and happier you.
Eggs are undoubtedly a breakfast staple, but that's not the only meal where eggs can play a starring role, and there are so many ways to prepare an egg besides your standard scramble. Egg pizzas, egg soups, quinoa bowls and frittatas are just a few of the dishes that feature eggs as the main protein and can be enjoyed any time of day. Check out our list of 16 healthy egg recipes for weight loss for some of the best recipes that highlight this shelled wonder.