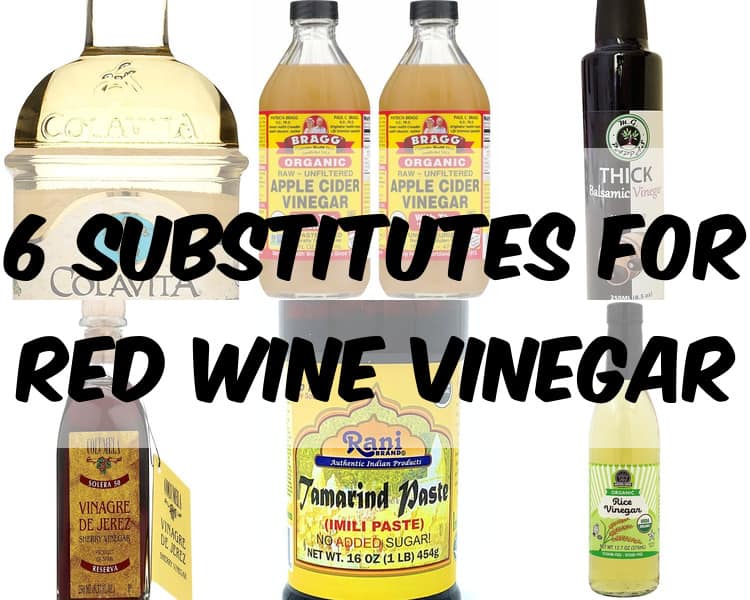 Red wine vinegar is a crucial ingredient in a variety of things, from salad dressings and marinades to sauces and as a meat tenderizer. The acidity and flavor in red wine vinegar is what makes it so special; tangy and tart with more depth of flavor than most other vinegars, it's hard to believe that you can find a suitable alternative if you happen to run out of this important cooking ingredient.
If the red wine taste is crucial to your dish, using a mixture of vinegar and red wine can help you achieve that flavor profile without sacrificing much. However, there happens to be a wide range of options if the recipe you're making is focused more on the acidity aspect and less so on the flavor, from aged white wine vinegar and apple cider vinegar to balsamic and rice vinegar. Check out our guide for 6 substitutes for red wine vinegar to make sure your dressings and marinades don't lose one ounce of the flavor and acidity they need to taste great.
1. Aged White Wine Vinegar

Order This On Amazon: amazon.com
One of the most popular substitutes for red wine vinegar, aged white wine vinegar can be used interchangeably in almost any recipe, because of the similar flavor, balance, and acidity percentage. However, red wine vinegar does have a slightly more intense flavor, so while your ratio can be 1:1 here, be prepared for a slightly different flavor profile in your final product.
2. Apple Cider Vinegar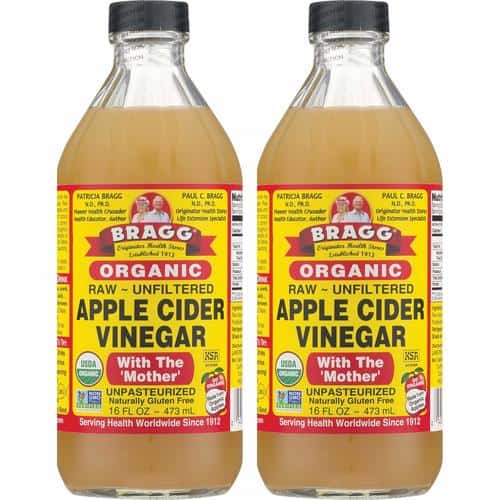 Order This On Amazon: amazon.com
Because of its fruitier notes, apple cider vinegar makes a great substitute for red wine vinegar, primarily in salad dressings and vinaigrettes on fresh salads. With apple cider vinegar you can use it as is, or you can opt to mix it with red wine to resemble more of the flavor and color of red wine vinegar. For every one part apple cider vinegar, use two parts red wine vinegar, starting with a small amount and tasting as you go to reach the right balance you're looking for.
3. Aged Balsamic Vinegar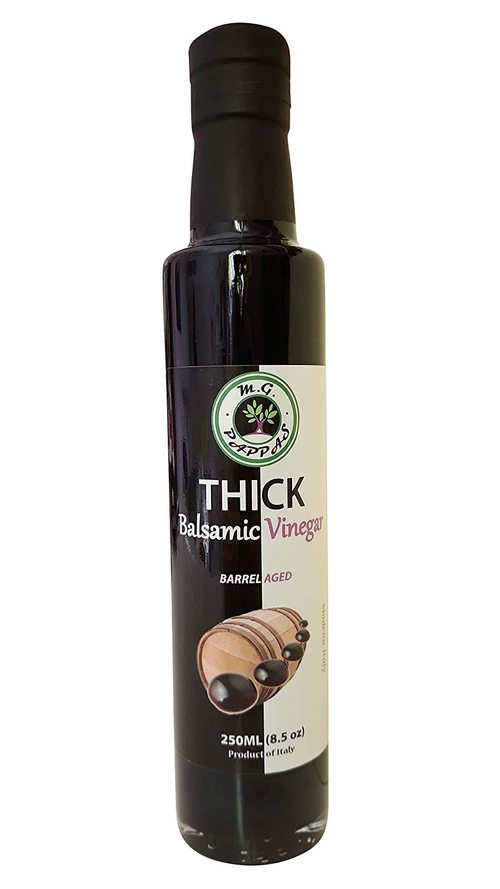 Order This On Amazon: amazon.com
Balsamic vinegar isn't as similar in flavor to red wine vinegar as some of our other alternatives, but that doesn't mean it won't make for a good stand-in in a pinch. If you've ever made a caprese salad or a vinaigrette for a fresh salad, chances are you've got a bottle of balsamic vinegar hanging out in your pantry. Balsamic vinegar can bring a nice, mild flavor and slight sweetness to food, and because of its similar acidity percentage, it can replace red wine vinegar in recipes where you're looking for that same level of acidity, like in a salad dressing.
4. Sherry Vinegar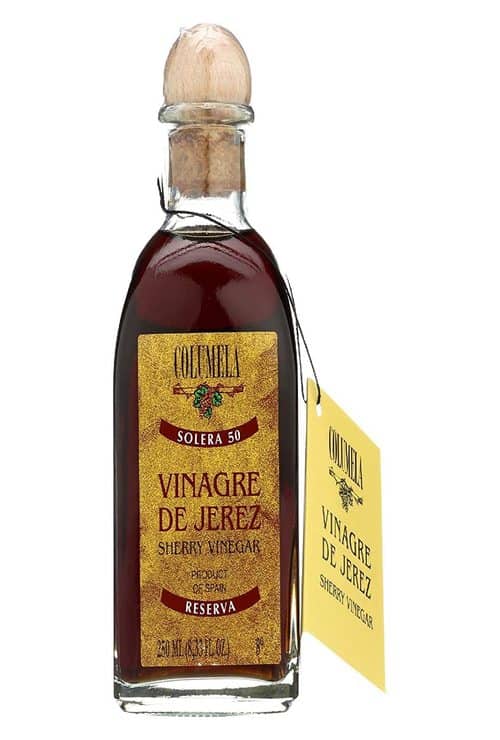 Order This On Amazon: amazon.com
Made from sherry wine, sherry vinegar is used primarily in Spanish cuisine and can be a great alternative to red wine vinegar for its balanced sweetness, acidity, and tang. While sherry vinegar has a milder flavor than red wine vinegar, you can still use it in salad dressings and sauces instead of red wine vinegar in a 1:1 ratio without sacrificing any flavor.
5. Tamarind Paste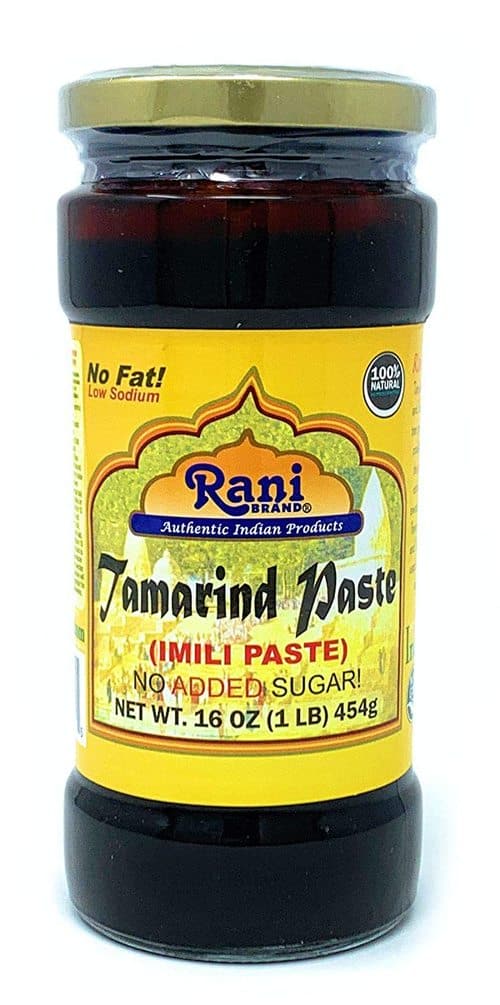 Order This On Amazon: amazon.com
While not an oil, tamarind paste makes for a great red wine vinegar alternative when it comes to tenderizing meat. Made from the tamarind fruit, tamarind paste has a slight sourness and acidity that can help to tenderize meat just as well as red wine vinegar or can work in a marinade for meat or seafood. Because of its strong flavor, start with a small amount of tamarind paste so you don't overpower the rest of your ingredients.
6. Rice Vinegar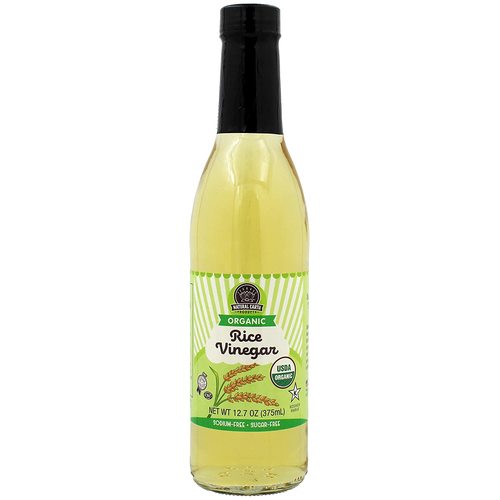 Order This On Amazon: amazon.com
When making a vinaigrette or meat marinade, rice vinegar is a delicious alternative to red wine vinegar, or really any vinegar. Rice vinegar has a tangy flavor that isn't quite as intense as its red wine counterpart, so when using one for the other, be prepared to end up with an overall flavor that is milder and less intense.