Although most of us enjoy desserts from time to time, it can be challenging to figure out which desserts you can have when you're diabetic. You don't want your blood sugar to spiral out of control by choosing the wrong thing.
Is there anything to avoid altogether? Can you only have tiny portions? What can diabetics eat for dessert? It's easy to get overwhelmed, especially if you've been recently diagnosed.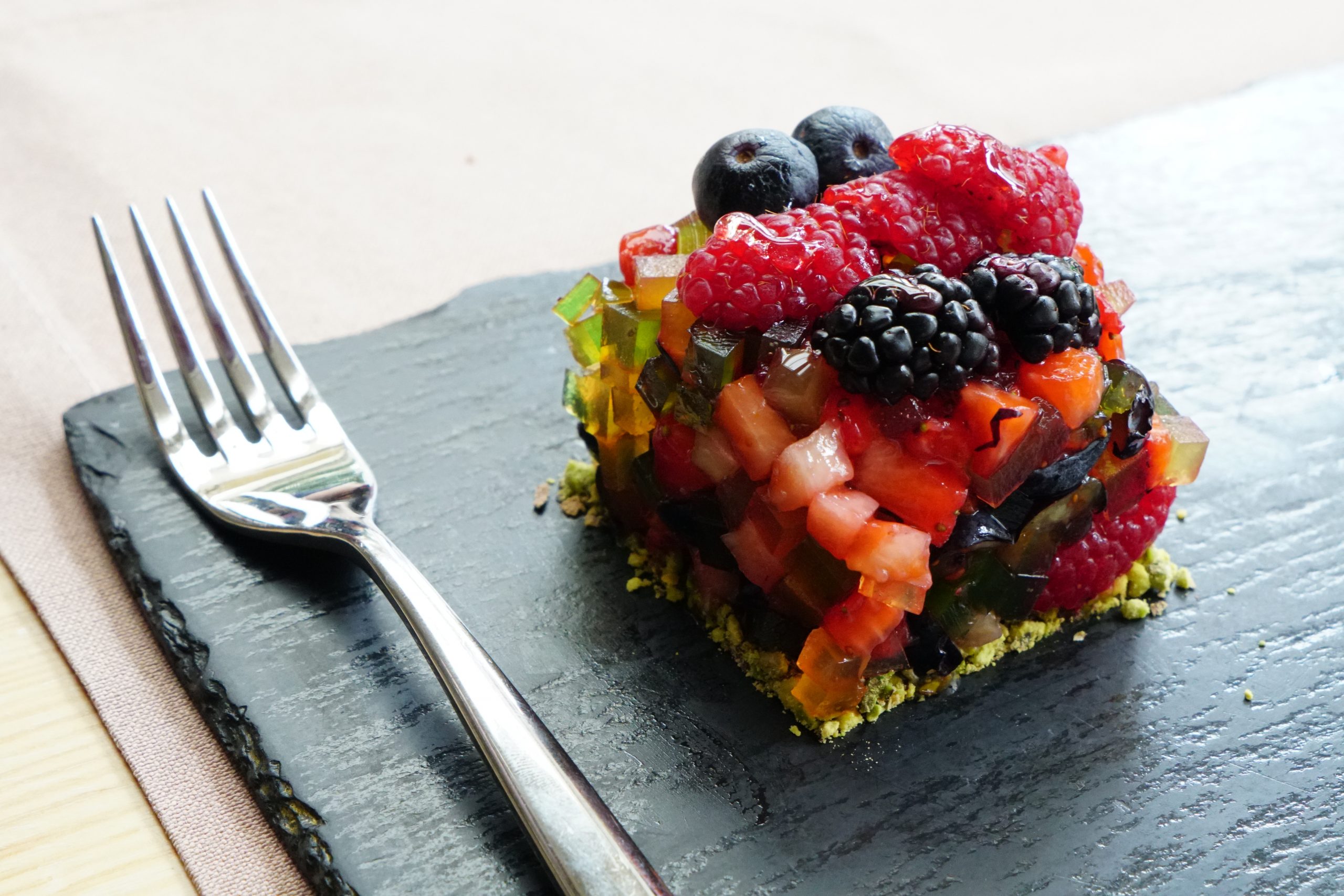 But as you experiment and try out new diabetic-friendly recipes, you're sure to find some favorites you'll want to make again and again.
There are many diabetic-friendly desserts which are easy enough for even beginner cooks to master and which taste great.
Desserts and Diabetes
It's fine to include desserts in your diet, according to the American Diabetes Association, so long as your meal is balanced and you don't overindulge.
A lot of store-bought desserts, candies and other sweet items can be alarmingly high in sugar, saturated fat and refined flour, which can send blood sugar levels soaring.
For this reason, it's best to make your own as you'll know exactly what's going in there.
Any one of the following recipes is sure to satisfy even the sweetest tooth, and they're ideal for anyone who loves dessert, whether diabetic or not.
Some of the recipes can be prepared ahead while others should be eaten as soon as they're made.
You can also substitute ingredients when making diabetic desserts. Try locally seasonal fruits in fruit-based desserts or swap vanilla for another extract to change up the flavor. Don't be afraid to get creative and experiment in the kitchen - making dessert should be fun!
Sugar and Sweeteners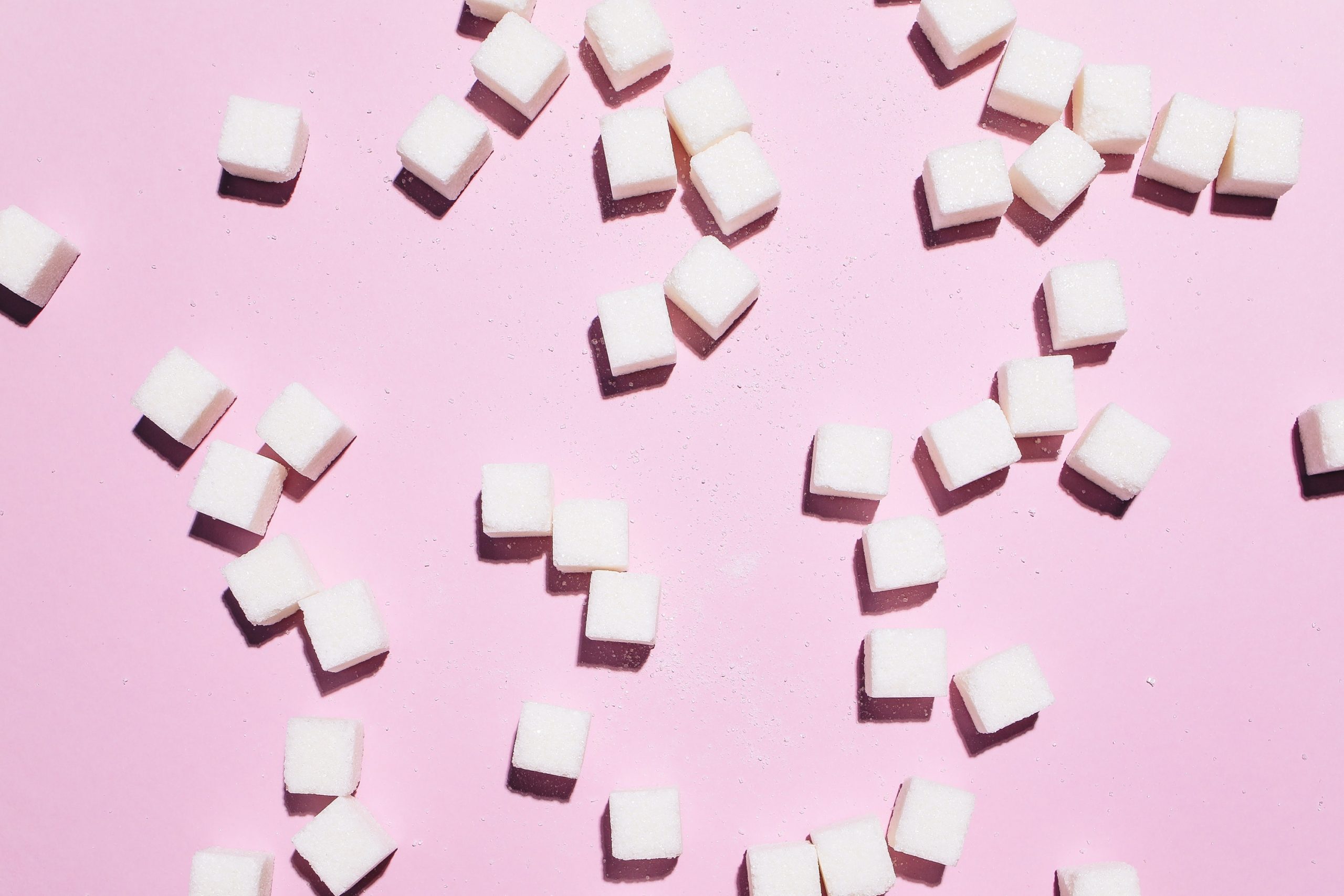 There are many artificial sweeteners to choose from, for example, so you could replace Splenda with Sweet 'n Low or monk fruit sweetener. Sugar isn't a complete no-no either, but you should enjoy it in moderation.
Also, remember you can always adjust the amount of sugar or sweetener in a dessert, according to your palate. Some people prefer their desserts not so sweet. When making your own, you have full control of what goes into the mix and the quantities.
Cheese is an Alternative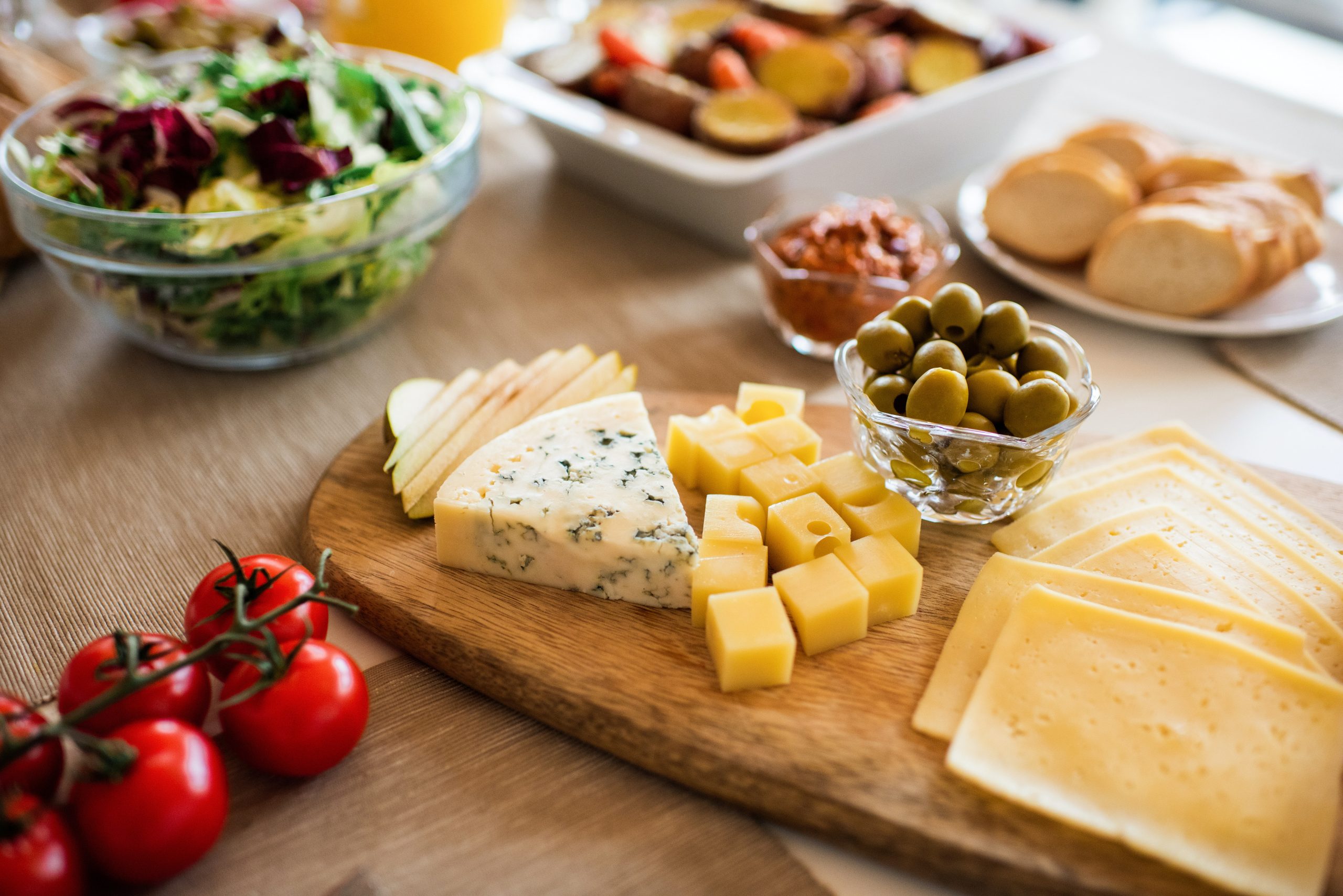 Now, if you don't particularly crave sweet foods but you still want another course after dinner, consider a cheese platter.
A selection of cheeses with a few crackers and some fig jam is a great way to end a meal for those with more of a savory palate. You can omit the jam to lower the carbs, or try a sugar-free jam.
And now for the desserts!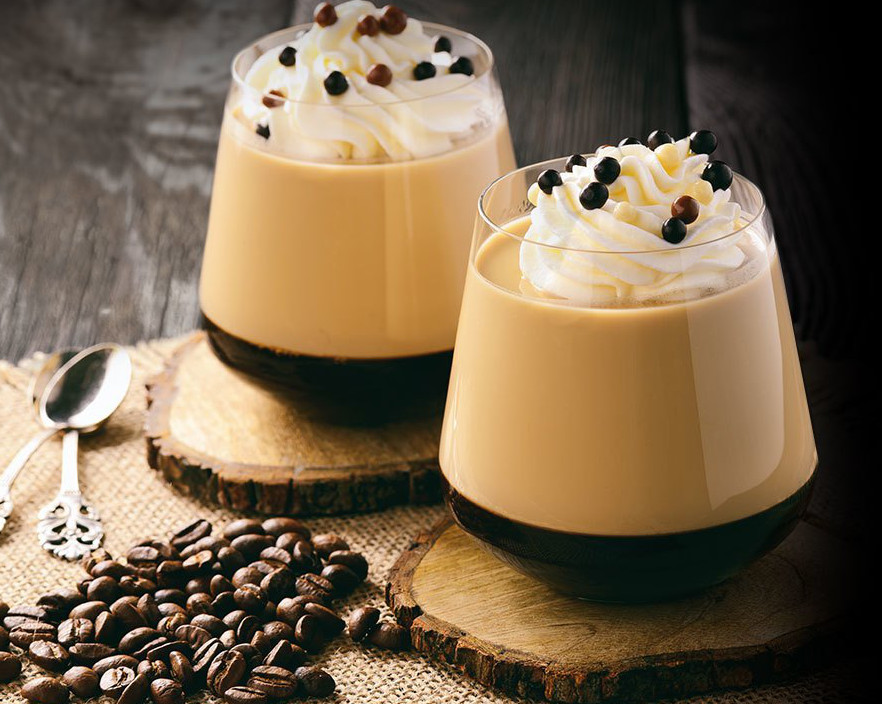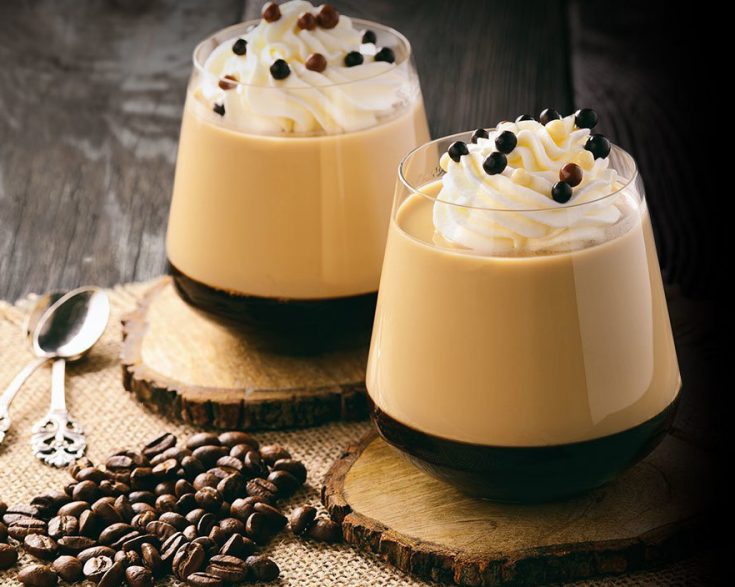 The combination of vanilla and coffee is so good in this dessert, especially when paired with a hint of cinnamon. Sub ginger for the cinnamon if you want. This is a simple 5-ingredient dessert you can make ahead and just leave refrigerated until serving.
Ingredients
1-ounce package sugar-free vanilla pudding
2 cups cold fat-free milk
2 teaspoons instant coffee
1 cup thawed Cool Whip
⅛ teaspoon ground cinnamon
Instructions
Beat the pudding mix with the milk and coffee then divide between 5 dessert bowls. Chill for an hour. Mix the Cool Whip and cinnamon, spoon over the puddings and serve.
Nutrition Information:
Yield:
5
Amount Per Serving:
Calories:

104
Total Fat:

3.8g
Carbohydrates:

13g
Protein:

3.5g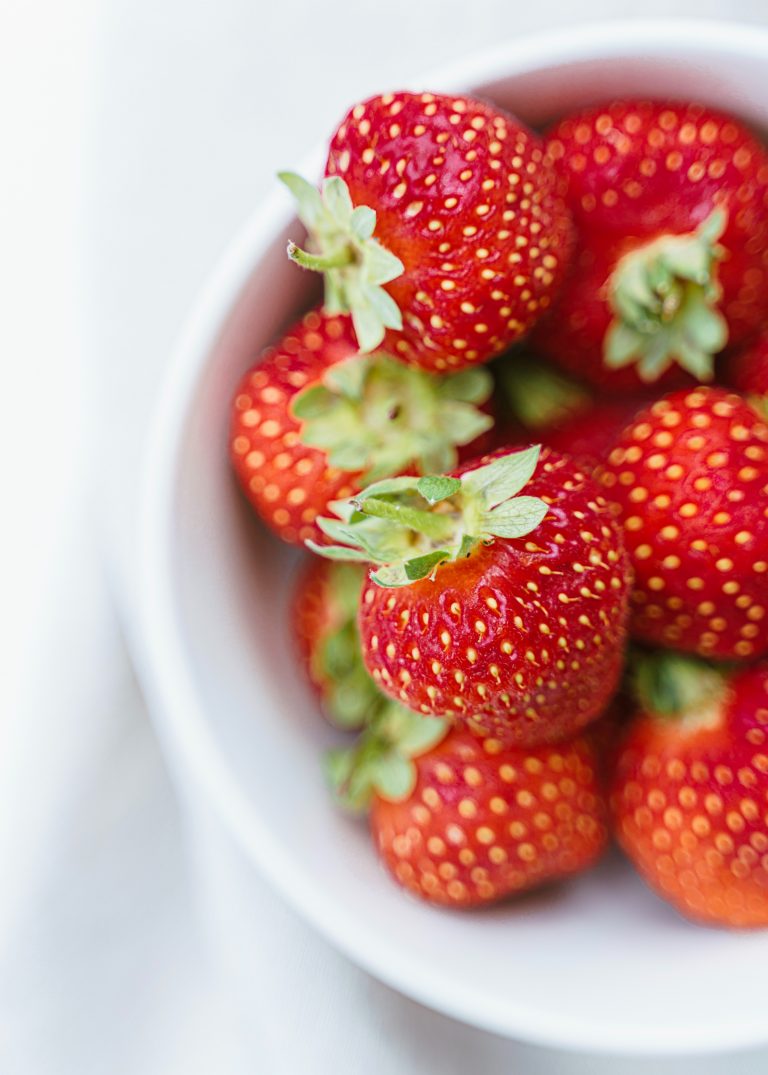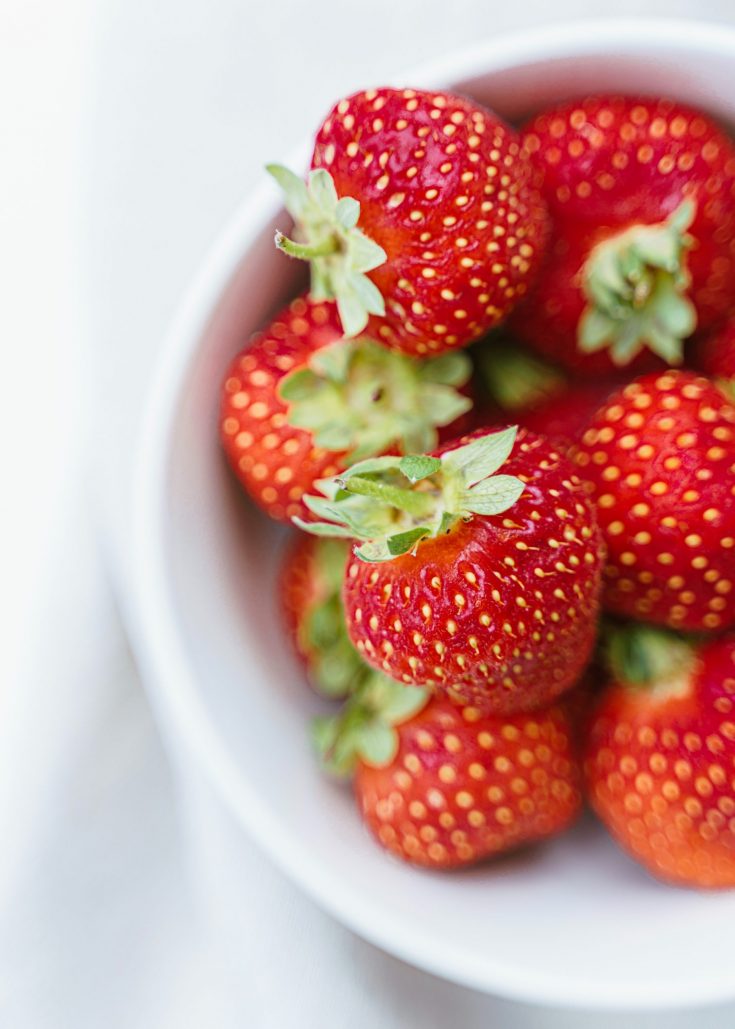 This one might sound unusual, and it is! But the sweetness of the balsamic vinegar pairs so well with the natural sweetness of the strawberries. You can swap the stevia for your choice of artificial sweetener if liked. And don't omit the black pepper - it really brings out that beautifully sweet strawberry taste.
Ingredients
1 pound chopped fresh strawberries
¼ cup stevia sweetener as sugar
2 tablespoons balsamic vinegar
¼ teaspoon black pepper
Instructions
Put the strawberries in a dish, then drizzle over the vinegar and sprinkle over the sweetener. Stir then cover and leave at room temperature for an hour or so. Add a little pepper then serve.
Nutrition Information:
Yield:
6
Amount Per Serving:
Calories:

60
Total Fat:

0.2g
Carbohydrates:

14g
Protein:

0.5g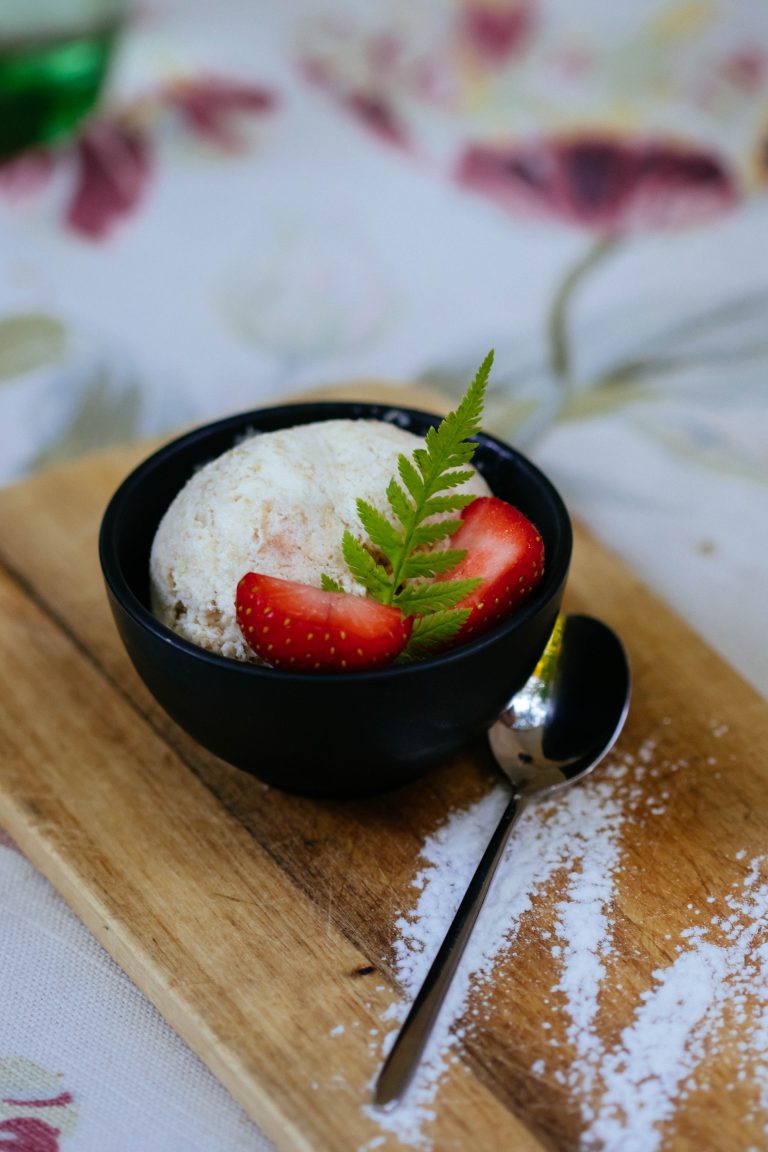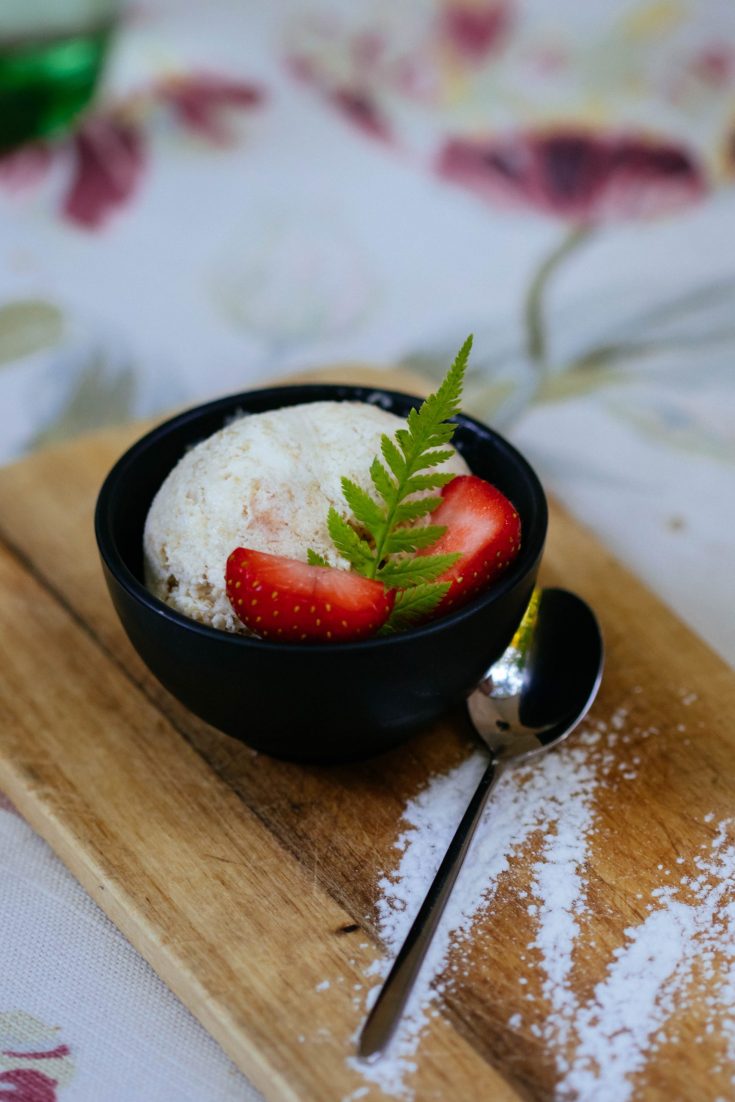 Enjoy a dinner of lean protein and veggies and then treat yourself to this delicious ice cream. You can change the flavor by swapping vanilla extract for any other flavor, such as orange, hazelnut or rum. Oh, and you don't even need an ice cream maker, just a large jar and stick blender!
Ingredients
1 cup heavy cream
2 tablespoons artificial powdered sugar
1 teaspoon vanilla extract
¼ teaspoon xanthan gum
Instructions
Beat everything together in a jar using a stick mixer until you get soft peaks. Put the lid on the jar and freeze for 4 hours, stirring every half-hour. Let it sit on the countertop for 10 minutes to soften before serving.

Nutrition Information:
Yield:
4
Amount Per Serving:
Calories:

192
Total Fat:

22g
Carbohydrates:

2g
Protein:

1g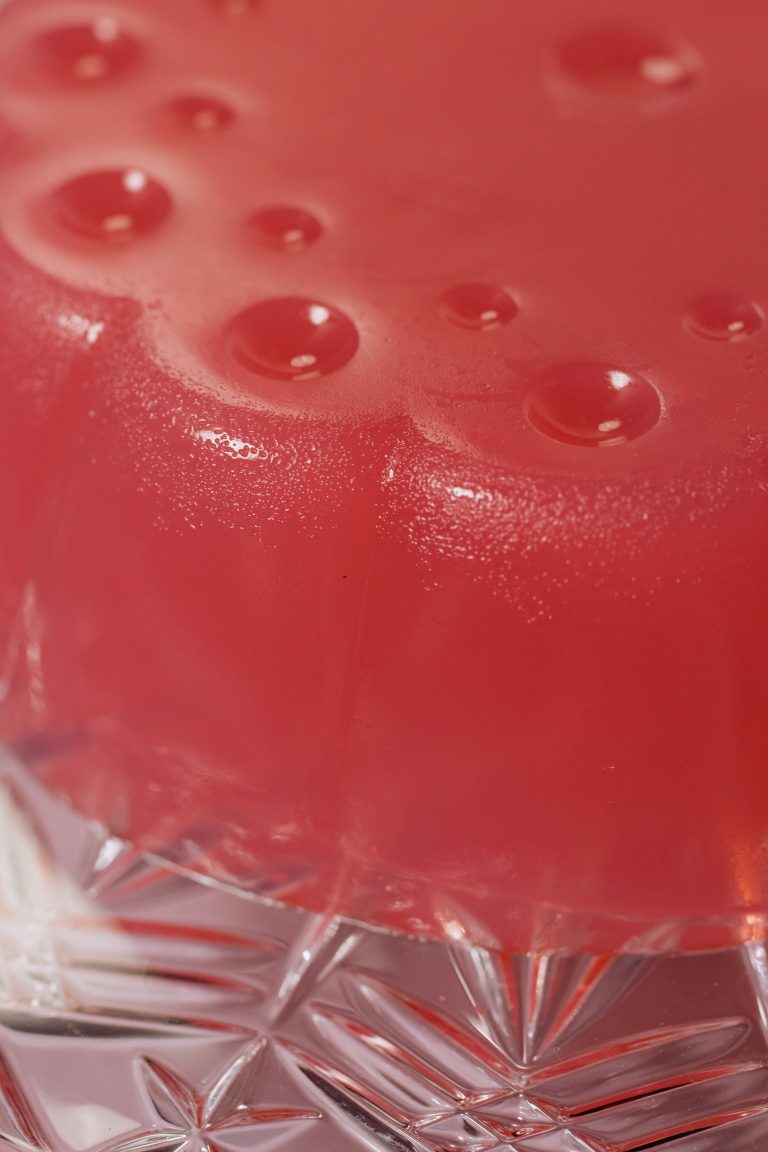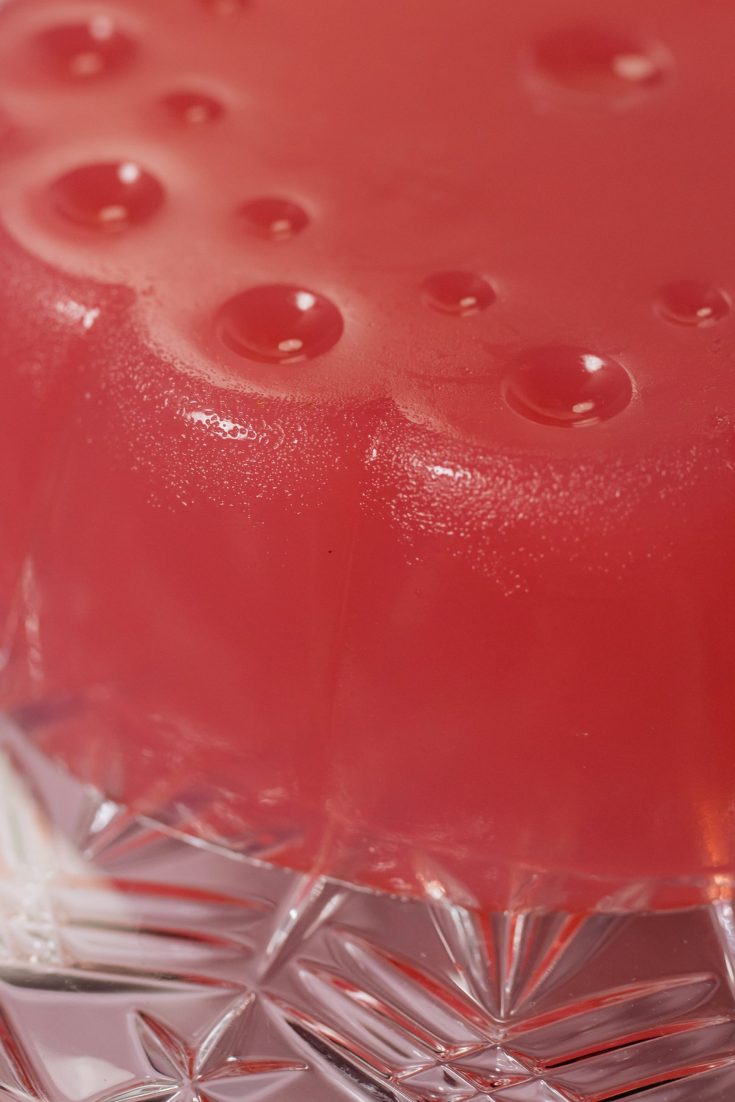 Sugar-free jello is ideal for diabetics, but this recipe takes things to a new level, jazzing up the flavor with the addition of coconut milk for a tropical touch. Use any flavor of sugar-free jello you want for this recipe. This is pretty served with whipped cream and a fresh cherry, strawberry or another piece of fruit on top.
Ingredients
2 x 0.3-ounce boxes sugar-free jello
2 cups unsweetened coconut milk
1 cup boiling water
Instructions
Dissolve the jello in the boiling water, then add to a blender with the coconut milk and blend. Divide between 6 cups and refrigerate until set, then serve with a little whipped cream on top if liked.

Nutrition Information:
Yield:
6
Amount Per Serving:
Calories:

17
Total Fat:

17g
Carbohydrates:

1g
Protein:

0g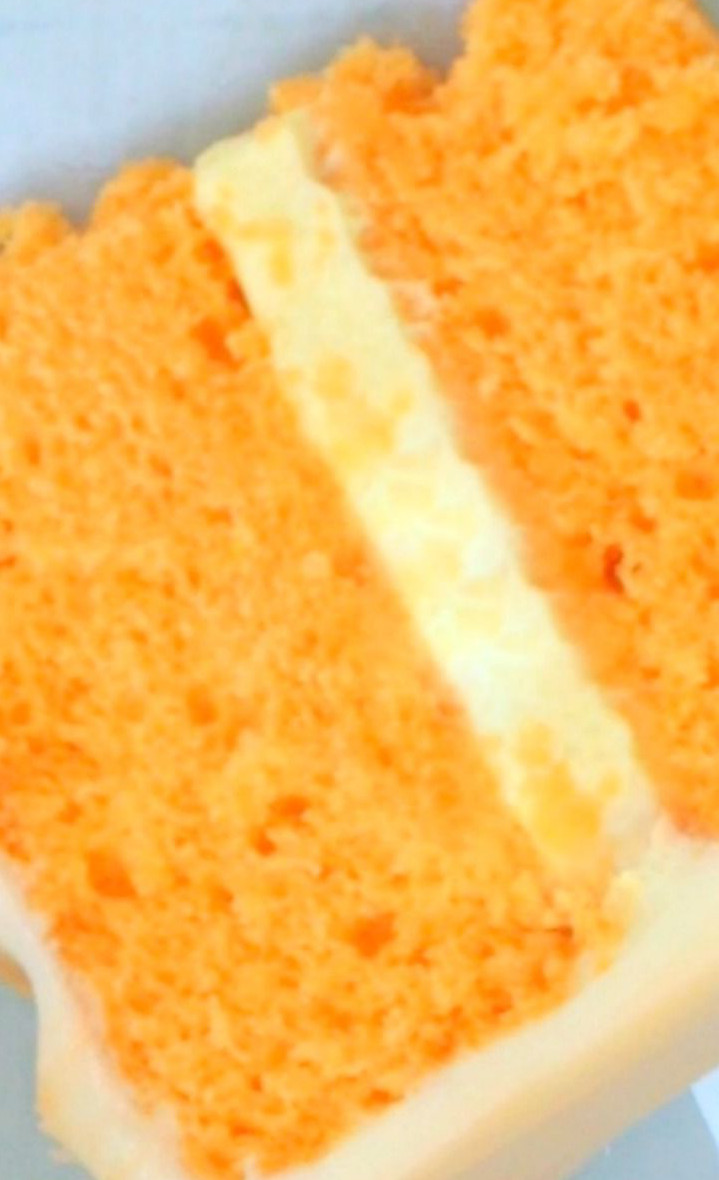 Orange and vanilla unite to make this mouthwatering dessert. Feel free to use lime jello and lime zest instead of the orange if you prefer. This is a nice recipe to make for a crowd, since you get 8 servings. The recipe was created with diabetics in mind but will appeal to everyone.
Ingredients
9 or 10-inch angel food cake
¾ cup boiling water
1½ cups skim milk
½ cup cold water
1 package orange sugar-free jello
2 teaspoons orange zest
8 ounces fat-free thawed Cool Whip
1-ounce package instant sugar-free vanilla pudding mix
Fresh orange slices, for garnish
Instructions
Cut the angel food cake into 16 slices and arrange them overlapping in a baking dish. Dissolve the jello in boiling water then mix in the cold water, and pour it over the cake. Refrigerate the cake for an hour. Now whisk the vanilla pudding and milk until thick, stir in the orange zest and whipped topping, and spread this over the cake. Chill for another hour, then garnish with sliced fresh orange and serve.
Nutrition Information:
Yield:
8
Amount Per Serving:
Calories:

80
Total Fat:

0g
Carbohydrates:

15g
Protein:

1.5g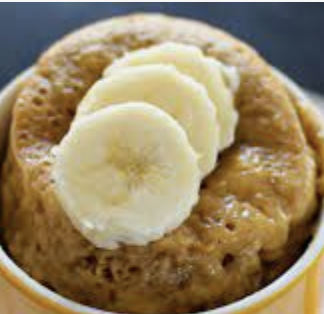 Looking for something you can throw together in under 5 minutes? If so, this banana mug cake is perfect! You simply have to combine the ingredients and microwave the batter. The egg and baking powder make it rise and give it a cake-like texture. You can swap the almond extract for vanilla if you wish, or the banana for pear or peach. Make sure you use microwave-safe mugs for this. Small bowls would also work.
Ingredients
1 sliced banana
1 beaten egg
⅓ teaspoon gluten-free baking powder
6 teaspoons artificial sweetener
4 teaspoons cocoa powder
1 teaspoon almond extract
4 tablespoons fat-free Greek yogurt
Instructions
Divide the banana slices between 4 mugs. Beat the egg with the cocoa and sweetener then add the yogurt and almond extract. Mix in the baking powder, then divide this mixture between the 4 mugs. Microwave them for 2 minutes on 100% power.
Nutrition Information:
Yield:
4
Amount Per Serving:
Calories:

80
Total Fat:

2.5g
Carbohydrates:

9g
Protein:

5g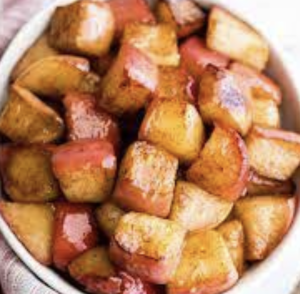 This dessert couldn't be easier to make and involves little more than cooking apple slices with cinnamon and Splenda. Add a dollop of sugar-free ice cream or whipped cream and it's all ready to enjoy. Use any kind of apples here. The tart sharpness of Granny Smiths is especially good. You can also leave the apples unpeeled if you prefer.
Ingredients
3 peeled, thinly sliced apples
3 tablespoons butter or margarine
¼ teaspoon ground cinnamon
2 tablespoons of your preferred sweetener
Instructions
Melt the butter in a skillet and add the butter, sweetener and cinnamon. Add the apples and cook for about 12 minutes on low, or until the apples have softened a bit. Serve with whipped cream or ice cream if liked.
Nutrition Information:
Yield:
6
Amount Per Serving:
Calories:

130
Total Fat:

6g
Carbohydrates:

19g
Protein:

0.5g
Enjoying Desserts as a Diabetic: Handy Tips
Plan dessert ahead: Take into account how many carbs are in your meal, not just in the dessert, balancing everything out. Perhaps have a carb-free or low-carb main dish followed by dessert.
The occasional treat is fine: No need to feel guilty! You don't have to deprive yourself of sweet foods if you stick to diabetic-friendly desserts.
Freeze bite-sized desserts for when you crave something sweet: Little Halloween candy-sized bars are nice from the freezer, or you can freeze small portions of homemade desserts if you're making a batch.
Enjoy fruit: Fruit is of course free from added sugar and it also offers fiber which your body needs. Frozen grapes can be very tasty, or you could freeze banana pieces dipped in melted sugar-free chocolate and grab one (or two!) if a sweet craving hits.
In Conclusion
Being diabetic doesn't mean you can't indulge in delicious desserts. It simply means you should be careful about which desserts to enjoy and be mindful of portion control.
So, if you have a sweet tooth and want to finish off your meal with something tasty, try one of the above easy diabetic desserts and you'll definitely have a smile on your face afterwards!