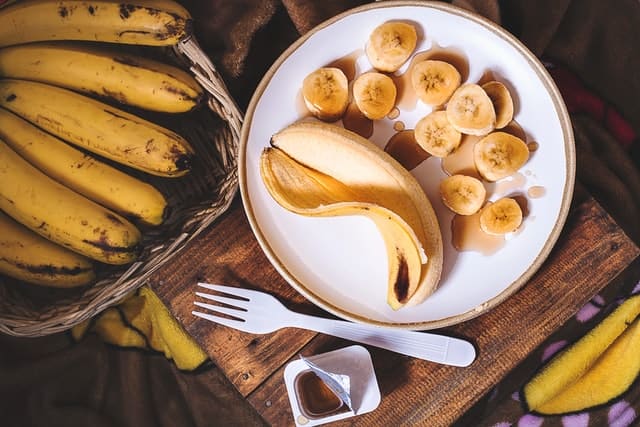 You're always told that anything in moderation is acceptable, including any food you want to eat, but that's a pretty big generalization that doesn't take into account individual differences in people's health conditions, such as diabetes.
When living with diabetes, you need to consider whether eating certain foods will impact your blood sugar levels and whether it's worth the risk based on your goals.
Fruit is overall considered very healthy, and you should be consuming fruits every day if you want a healthy and balanced diet. However, certain fruits like bananas have a reputation for being high in sugar and carbs that can spike your blood sugar levels, so people with diabetes may be concerned about eating them.
The truth is that people with diabetes can eat bananas, but there are limitations and considerations that each person needs to consider. Follow along as I go over the facts so you can make an informed decision on whether you should eat bananas while living with diabetes.
Why Do You Need To Control Blood Sugar Levels As A Diabetic?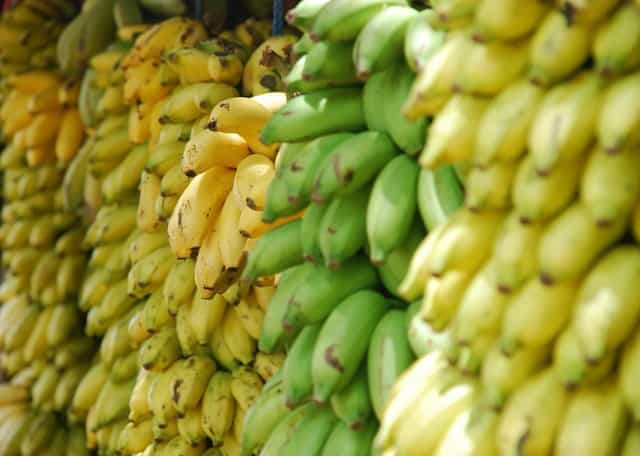 Keeping your blood sugar at appropriate levels for you helps prevent or at least delay the long-term effects of diabetes on your body, which can include serious problems such as heart disease, vision loss, kidney disease, and even neuropathy which could result in amputations.
When your blood sugar levels are too low and left there for too long, it can lead to problems such as seizures and nervous system damage. When your blood sugar levels are too high, it can cause ketones to build up in your system, which can lead to diabetic ketoacidosis or DKA, and that can put you into a coma or even lead to your death.
What Is The Nutritional Value Of Bananas?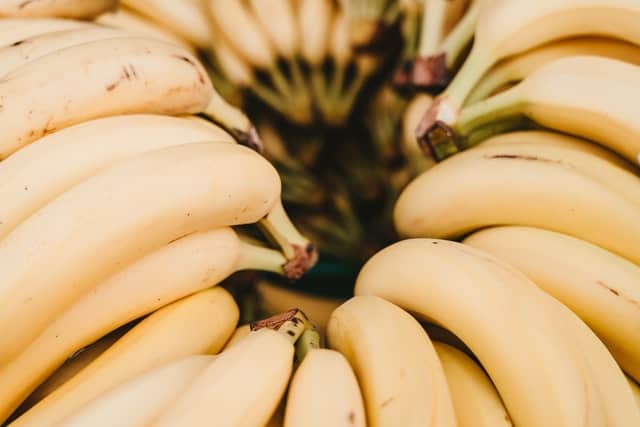 A medium 118g banana has around 105 calories which is reasonably low when enjoyed with a balanced diet. However, it has 27g of carbs, including 14g of sugar, which are the big problems when trying to manage your blood sugar levels.
Unlike a piece of candy though, you do get other vitamins, minerals, and health benefits from bananas, including vitamin C, vitamin B6, and magnesium in reasonably high levels that you need in your diet. You also get some fiber with the banana that will slow absorption and help with your gut health.
So if you're deciding between eating a piece of candy for a snack or a banana, then bananas will win at least in that regard due to the additional health benefits you get that can help offset any negative impact from the carbs and sugar.
| | |
| --- | --- |
| Size | 1 Medium Banana (118g) |
| Calories | 105 |
| Total Fat | 0.4 g |
| Saturated Fat | 0.1 g |
| Cholesterol | 0 mg |
| Sodium | 1.2 mg |
| Potassium | 422.4 mg |
| Total Carbs | 27 g |
| Dietary Fiber | 3.1 g |
| Sugar | 14 g |
| Protein | 1.3 g |
Should You Eat Bananas When You Have Diabetes?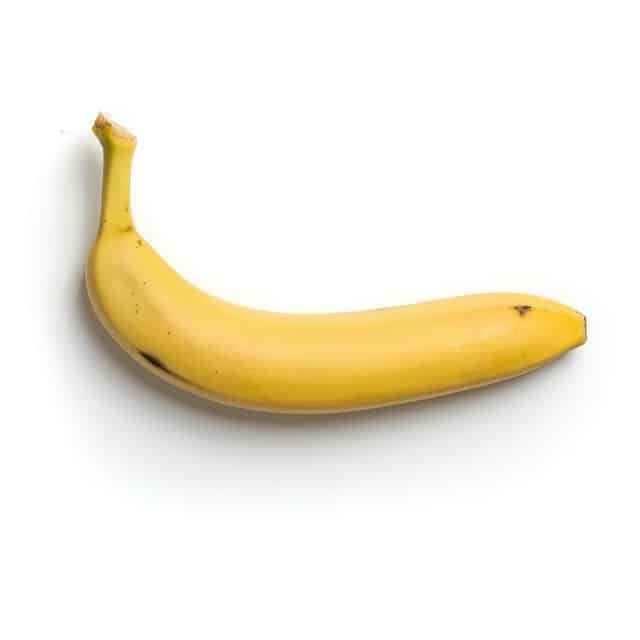 You can eat a banana if you have diabetes, but it should be included in an overall healthy and balanced diet set up to control your blood sugar levels. If you plan to eat five bananas at once by stuffing them into a smoothie, then that will not be a good option for you as a person with diabetes.
Using the smoothie example further, blending a banana will increase how fast your body absorbs the carbs and sugars, so it isn't ideal, but if you've included other things into the smoothie like protein powder and nut butter, then the effects may be canceled out.
Glycemic Index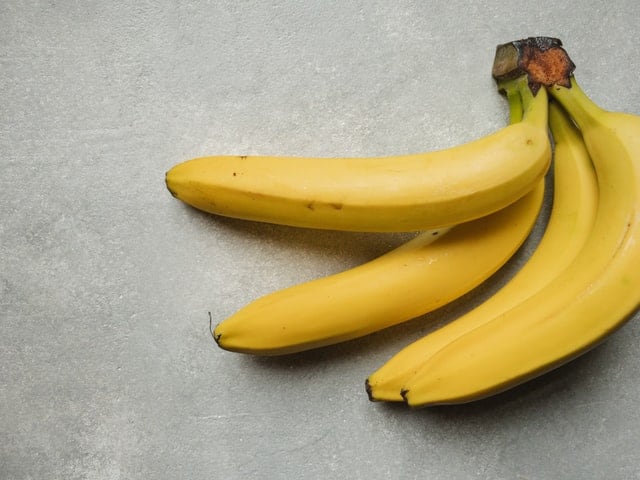 A foods glycemic index (GI) value indicates the likelihood of the food spiking your blood sugar levels after consuming it. The higher the value, the more likely it will cause a spike in your blood sugar levels, so as a person with diabetes, knowing the GI of foods can help you make better decisions.
Bananas can have various GI values depending on how ripe the banana is. So if you buy a slightly green banana, it will have a GI value of around 42; as it ripens to optimal eating levels, the GI rises to about 51.
The good news is that food with a GI of 55 or lower should not cause a spike or significantly raise your blood sugar levels. The bad news is that as the banana gets riper, it can go over a GI value of 55, up to even 61. So the riper the banana, the more dangerous it can become for you as a person with diabetes.
Foods with a low GI have been found through studies to help control type-2 diabetes and assist in weight loss. But low GI just means a slower release of sugar, so overconsuming any kind of sugar can still be a problem whether the food is low GI or not.
Resistant Starch
Most carbs are starches, but some starches are resistant to digestion and act more like fiber than a regular starch or carbohydrates. Unfortunately, only a few foods have high levels of resistant starch, and those are often destroyed if you cook them.
Research shows that resistant starch improves your gastrointestinal health, which can reduce your chances of colon cancer. But more importantly, it improves your body's blood sugar management and insulin sensitivity which is a massive bonus for anybody with diabetes.
Green bananas are a source of high resistant starch, but that turns into simple sugars the riper a banana gets, which is another reason to stick with less ripe bananas and never consume overripe bananas.
You won't find many other sources of resistant starch in fruits at your local supermarket. Some alternatives for fruit with high resistant starch levels are jackfruit, cempedak, durian, and breadfruit, which you're not going to find everywhere, depending on where you live.
What To Consider When Eating Bananas As A Diabetic
If you love bananas and can see the health benefits from them, you can eat them in moderation as part of your balanced diet. There are some suggestions that you can follow so that you can lessen any impact on your diabetes.
Don't Overconsume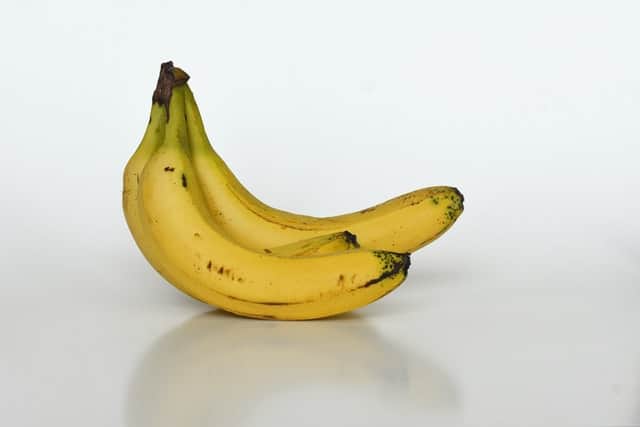 Most diabetics count their carbs and sugars for a day and each meal, whether a snack or a full meal. So make sure you're checking how many carbs you're consuming and how much you can put towards the banana you want to eat. If your carbs are too high already, you may need to choose between the banana and something else you want to eat that day.
You should also limit how many bananas you eat a day and even per week. While bananas won't spike your blood sugar levels, they are still high in sugars, which you should be monitoring in your overall diet.
Consider The Size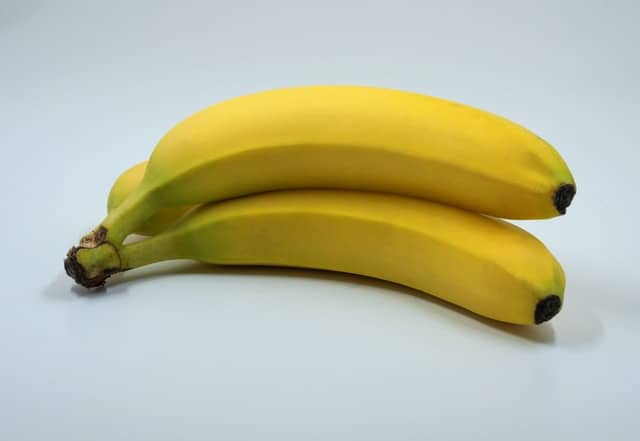 The size of a banana has an impact on how many carbs and sugars you're going to be receiving at once. The example in this article is for a medium-sized 118g banana, but just like eating five small bananas eating a large banana can impact you more due to the increased carbs and sugars.
Check Ripeness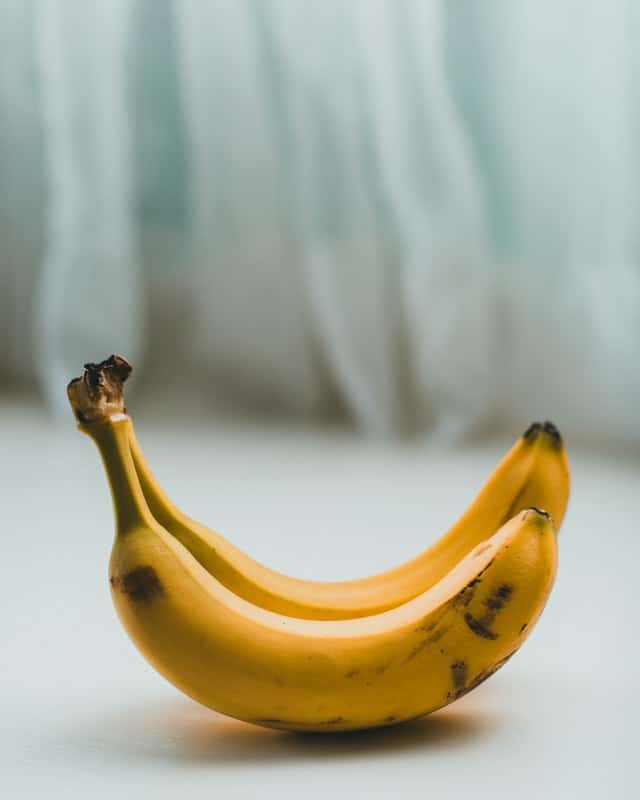 The ripeness of your banana is always important; the less ripe, the better for you the banana will be by having a lower GI value and more resistant starch. So while most people don't want to eat green bananas, you simply need to stick closer to green and never eat overripe bananas.
If you see your bananas starting to ripen too quickly and you don't want to throw them out, then cut and freeze them for a frozen snack later rather than forcing yourself to eat overripe bananas that are detrimental to your health.
Eat Bananas With Other Food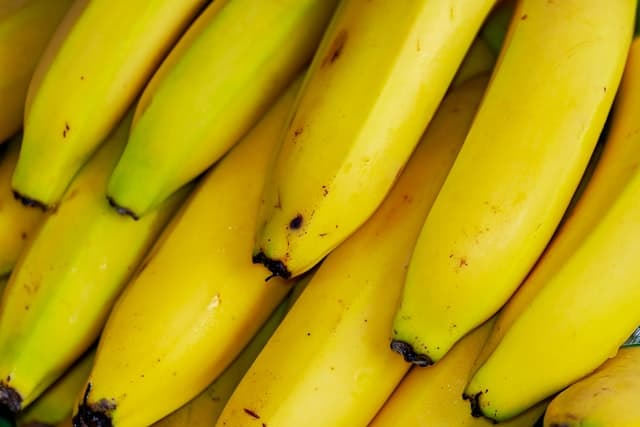 You can further slow the release of sugars into your system by combining carbs with fats and proteins. The fats and proteins will mix with the carbs in your system, and everything will be digesting simultaneously, which will be much slower for carbs.
You may not want to eat a banana with a chicken breast or cover it in oil, but you can certainly slice up a banana and eat it with Greek yogurt for a delicious snack. Just consider how you can add other tasty options to your banana snacking.
Test How Bananas Affect You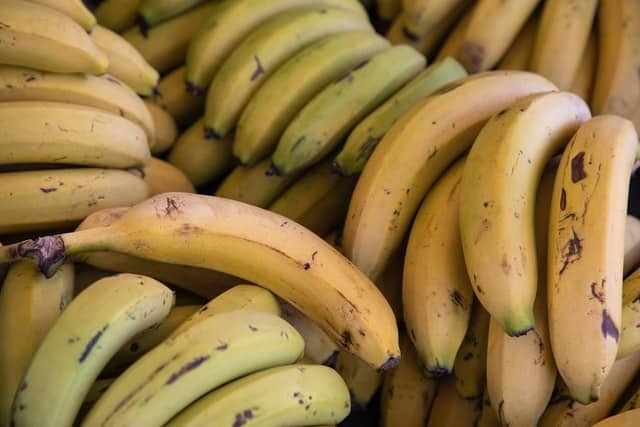 It's also important to remember that everybody is an individual and reacts to things differently. So as a diabetic, you may have a stronger reaction to the carbs and sugars in bananas than other diabetics; you should consider doing a few tests before including bananas into your ongoing diet.
Use your blood sugar meter to test how bananas affect your blood sugar levels. Right after eating a banana, you should check and then check again 2 hours later to see if there has been any significant change that you didn't expect.
Final Thoughts On Diabetics Eating Bananas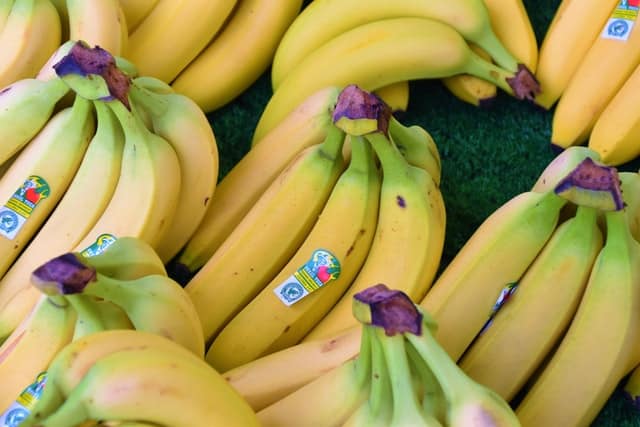 Whether you include bananas into your diet plan is your decision, but it's acceptable to do so for most diabetics as long as you're monitoring and following the advice provided in this article.
In all cases, a banana will be better for you than candy or other fruit with much higher levels of sugar and GI values, such as pineapple, mangos, cherries, and many others. One tricky fruit is the plantain, which is close to the banana, but it has a high GI value of 68, so don't let it fool you.
You should also be wary of bananas when you travel, as each country can have different types of bananas that may have higher or lower GI values or sugar levels.