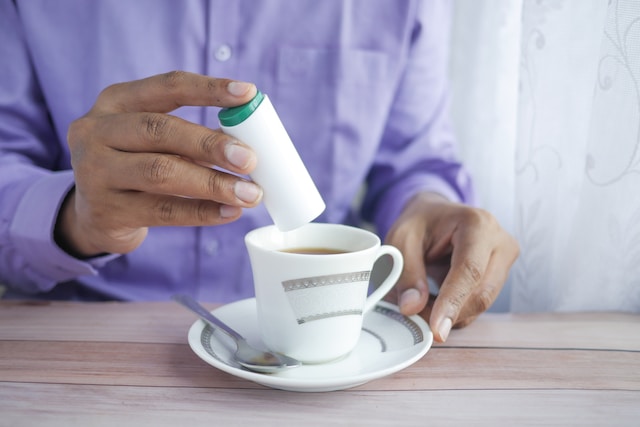 Diabetes, a condition affecting millions worldwide, requires meticulous management and an understanding of how various lifestyle factors influence blood sugar levels.
Managing diabetes is not just about medication and medical appointments; it encompasses a holistic approach where daily habits and choices play a crucial role. From the food we eat to our physical activity levels, each aspect of our lifestyle can significantly impact blood sugar control. Additionally, professional support in managing diabetes is invaluable.
This article explores the intricate relationship between lifestyle choices and blood sugar levels in diabetes management, providing insights into how individuals can effectively control their condition.
Dietary Choices
Diet plays a fundamental role in managing diabetes and controlling blood sugar levels. The type, quantity, and timing of food consumed can greatly influence blood glucose levels. Diabetic patients are often advised to follow a balanced diet that includes a variety of nutrients while being mindful of carbohydrate intake, as carbs have the most significant impact on blood sugar.
Foods with a low glycemic index, such as whole grains, legumes, and most fruits and vegetables, are recommended as they cause a slower, more gradual rise in blood sugar. On the other hand, processed foods, sugary snacks, and beverages can lead to rapid spikes. Portion control is also critical in managing diabetes. Overeating, even healthy foods, can lead to increased blood sugar levels.
Moreover, meal planning and regular eating schedules help in maintaining stable blood sugar levels throughout the day. Nutrition education, often provided by healthcare professionals, plays a vital role in empowering patients with the knowledge to make informed dietary choices that aid in managing their diabetes effectively.
The Role of Specialized Nursing in Diabetes Management
Nurses, particularly those who have graduated with an online accelerated BSN program, play a pivotal role in supporting diabetic patients. These online programs, designed to fast-track nursing education and offer a convenient learning route, often include specialized training in chronic disease management, focusing on conditions like diabetes. Graduates of BSN programs are equipped not only with general nursing skills but also with specific knowledge related to diabetes care.
These nurses are adept at educating patients about the impact of lifestyle on blood sugar levels. They provide tailored advice on diet, exercise, and medication management, ensuring patients understand the nuances of their condition.
For instance, a nurse can guide a patient on how to monitor their blood sugar levels at home, interpret the results, and make necessary lifestyle adjustments. Their training in patient education and communication, emphasized in their BSN curriculum, allows them to effectively convey complex medical information in an understandable manner.
This personalized care approach is crucial in helping patients manage their diabetes effectively, making the role of these specially trained nurses indispensable in the realm of diabetes care.
The Importance of Regular Physical Activity
Physical activity is another key component in diabetes management. Regular exercise helps improve blood sugar control, reduces cardiovascular risk factors, and promotes overall health. It enhances insulin sensitivity, meaning the body can use the available insulin more effectively to control blood glucose levels.
For individuals with diabetes, a combination of aerobic exercises, such as walking, swimming, or cycling, and strength training is often recommended. However, the type and intensity of exercise should be tailored to each individual's fitness level and health status. It's crucial to start slowly and gradually increase intensity under the guidance of healthcare professionals.
Regular physical activity also aids in weight management, which is an important aspect of diabetes control. Overweight individuals can improve their blood sugar levels significantly by losing even a small amount of weight.
Importantly, individuals should monitor their blood sugar before and after exercise, especially when starting a new routine, as physical activity can affect blood glucose levels differently depending on various factors, including the duration and intensity of the exercise.
The Impact of Stress on Blood Sugar Levels
Stress is an often-overlooked factor that can significantly affect blood sugar levels in individuals with diabetes. When under stress, the body releases hormones such as cortisol and adrenaline, which can cause blood sugar levels to rise. For people with diabetes, this stress response can complicate blood sugar management.
Managing stress effectively is, therefore, a key component of diabetes control. Techniques such as deep breathing, meditation, and yoga can be beneficial in reducing stress.
Engaging in hobbies and activities that bring relaxation and joy can also help in managing stress levels. Additionally, adequate support from healthcare providers, family, and friends can provide emotional stability and reduce the burden of stress.
Regular counseling or therapy sessions can also be advantageous, especially for those who find it challenging to cope with the stress of managing a chronic condition like diabetes. Healthcare professionals can offer strategies and resources for dealing with stress, which, in turn, can help in maintaining stable blood sugar levels.
The Significance of Proper Sleep Patterns
Sleep is a critical but often neglected aspect of diabetes management. Poor sleep patterns can affect blood sugar control and insulin sensitivity. Lack of sleep or irregular sleep patterns can lead to higher blood sugar levels and may increase the risk of diabetic complications.
It is recommended that individuals with diabetes aim for 7-9 hours of quality sleep per night. Establishing a regular sleep schedule, creating a comfortable sleep environment, and avoiding caffeine and electronics before bedtime can aid in achieving better sleep.
If sleep disturbances such as insomnia or sleep apnea are present, it's important to consult a healthcare professional. Treating these sleep disorders can significantly improve blood sugar control.
Additionally, practicing good sleep hygiene, such as maintaining a cool, dark, and quiet sleeping environment, can help enhance sleep quality. Avoiding large meals, alcohol, and tobacco before bedtime can also contribute to better sleep patterns, thereby assisting in the overall management of diabetes.
Medication Adherence and Blood Sugar Regulation
Medication adherence is crucial in the effective management of diabetes. Whether it's taking oral medications, insulin injections, or both, consistent adherence to prescribed medication regimens is essential for maintaining blood sugar levels within the target range.
Understanding the timing, dosage, and potential side effects of medications is important. Individuals should work closely with their healthcare providers to ensure they have a clear understanding of their medication regimen. Using reminders, pill organizers, or digital apps can help in maintaining a consistent medication schedule.
Regular consultations with healthcare providers are important to assess the effectiveness of medications and make necessary adjustments. If side effects or concerns arise, these should be discussed promptly with a healthcare provider to find suitable solutions.
Maintaining open communication with healthcare professionals and actively participating in treatment decisions can enhance medication adherence, leading to better diabetes management and reducing the risk of complications.
Conclusion
Managing diabetes requires a comprehensive approach that extends beyond medication. Lifestyle factors such as diet, physical activity, stress management, sleep patterns, and medication adherence play crucial roles in controlling blood sugar levels.
By understanding and actively managing these aspects, individuals with diabetes can lead healthier lives and minimize the risk of complications. It is important to seek support from healthcare professionals and build a lifestyle that supports diabetes management, ensuring a balance between physical health and overall well-being.