Almonds have a wealth of beneficial components, including vitamins, minerals, and unsaturated fats, making them an exceptionally nutritious food choice. In addition to decreasing blood pressure, managing blood sugar, and lowering cholesterol, almonds are renowned for their ability to treat constipation, respiratory diseases, and anemia.
Are almonds good for snacking?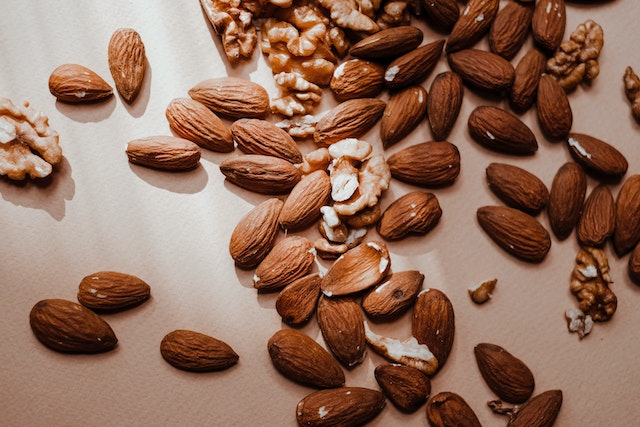 They are also considered a nutritious snack that can be used during the day to stave off hunger pangs. People who have diabetes may benefit from eating almonds and drinking almond milk in a number of different ways.
Due to the fact that these nuts are rich in protein, fiber, and healthy fats but low in carbs, they have the potential to improve satiety while also assisting in the control of blood sugar and weight management.
Although eating almonds as a snack or drinking almond milk cannot reverse diabetes or serve as a replacement for medical treatment, consuming these nuts as part of a well-balanced diet may assist a person in better managing their symptoms and lowering their risk of developing complications related to the disease.
What does the research say?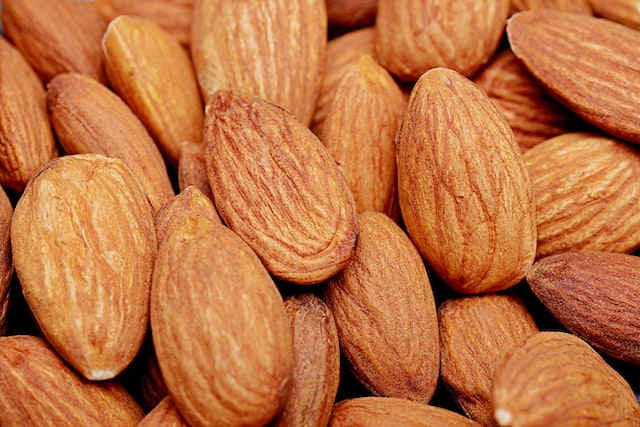 In persons who have type 2 diabetes, consuming tree nuts, such as almonds, has been linked by researchers to better management of blood sugar levels in such individuals.
In a different study involving twenty people who had type 2 diabetes, the participants who consumed sixty grams (g) of almonds on a daily basis experienced lower levels of fasting insulin and fasting blood sugar than those who consumed a control diet.
This occurred despite the fact that breakfast sugar and insulin intake was identical across the two groups. Almonds may also benefit those with prediabetes, a condition in which blood sugar levels are elevated but not high enough to be classified as diabetes.
This condition is known as "borderline diabetes." People who have prediabetes have an increased likelihood of acquiring type 2 diabetes and cardiovascular disease, as stated by the American Diabetes Association (ADA).
How may diabetic patients benefit from eating almonds?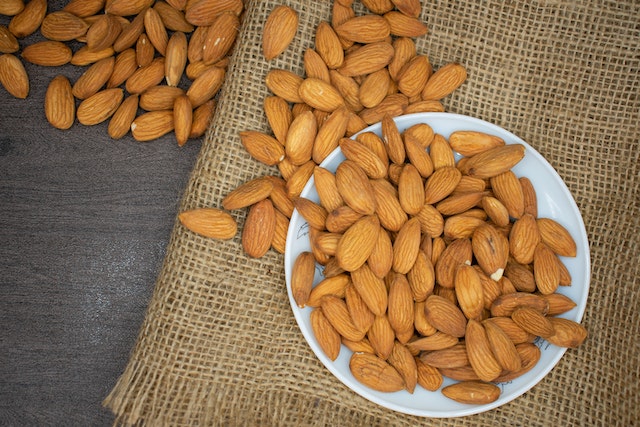 There is a correlation between almonds and healthy cholesterol levels in the body. The reduction of inflammation and the severity of cardiac disease are both benefits of having healthy cholesterol levels.
Almonds also have a high magnesium content, which makes them beneficial for diabetic management and for preventing the development of type 2 diabetes. 
Prediabetes (or borderline diabetes), a disease in which a person's blood sugar levels are excessively high but not high enough for a diabetes diagnosis, may also be helped by eating almonds.
People who have prediabetes may benefit from increased insulin sensitivity and lower cholesterol levels if they consume a diet that is high in almonds and in which almonds account for twenty percent of the total calories in the diet, according to the findings of a study.
It is possible that eating almonds, along with other dietary changes and getting more activity, can help make a difference in the long term as they also regulate the levels of sugar in the blood.
Also, almond milk could be beneficial for diabetics, in addition to consuming whole almonds, which is a common diabetes treatment. Unsweetened almond milk has less carbohydrates and sugars than ordinary milk. Below are some of the ways in which diabetics could benefit from eating almonds:
1. Almonds are Magnesium-Rich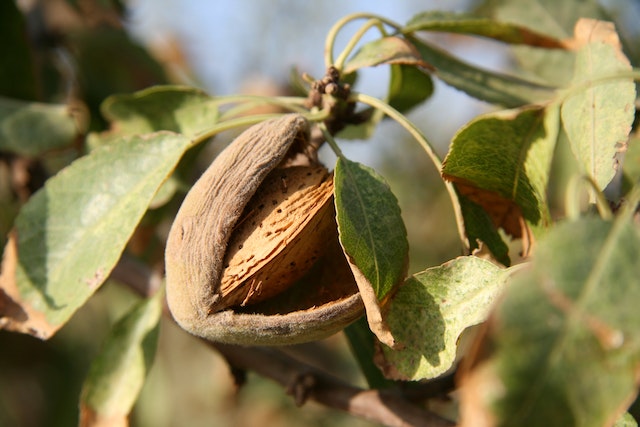 The quantity of magnesium found in almonds is rather high. Maintaining high blood glucose levels for an extended period of time may cause magnesium to be lost via urine while magnesium deficiency has been linked to an increased risk of developing type 2 diabetes.  It is possible to get all the magnesium needed by diabetics in a day by eating only one serving of almonds. 
2. The Heart and Almonds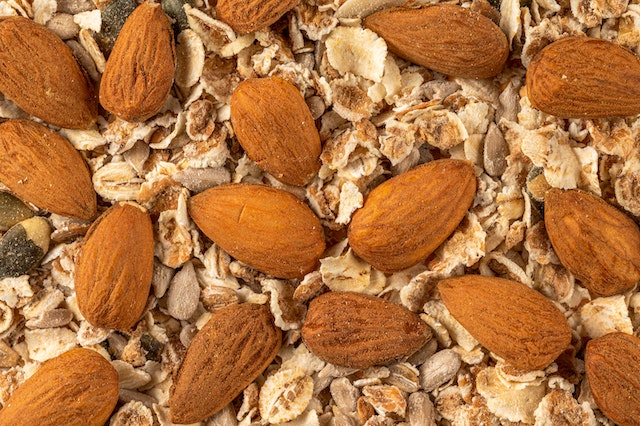 Eating almonds may reduce the likelihood of developing a heart problem. Because people with diabetes have a greater chance of developing heart disease, diabetics need to get their heart health under control.
The quantity of monounsaturated fat found in almonds is rather high. It is the same kind of fat that people often associate with olive oil because of the advantages it provides to the heart. It is believed that one ounce of almonds contains nine grams of monounsaturated fat.
A handful of nuts will provide you with a lot of calories and when ingested in moderation, they do not seem to contribute to an increased risk of weight gain. In addition to containing unsaturated fats that are good for you, eating them makes you feel full and contented.
3. Other benefits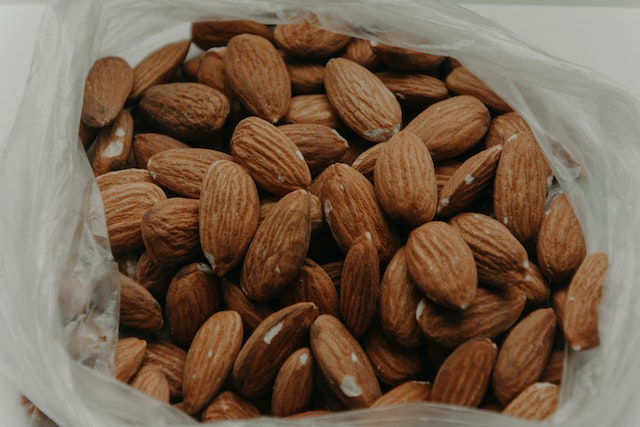 Because almonds contain such little sugar, eating them will not cause a rise in diabetics blood sugar levels. As a result, people with diabetes may safely consume nuts as a snack as part of their normal routine.
Therefore, those who are overweight and are serious about reducing weight might use them because they are rich in antioxidants and unsaturated fats, both of which are kinds of fat generally considered healthful.
Why Does It Matter to Keep Your Portion Size Under Control When Eating Almonds?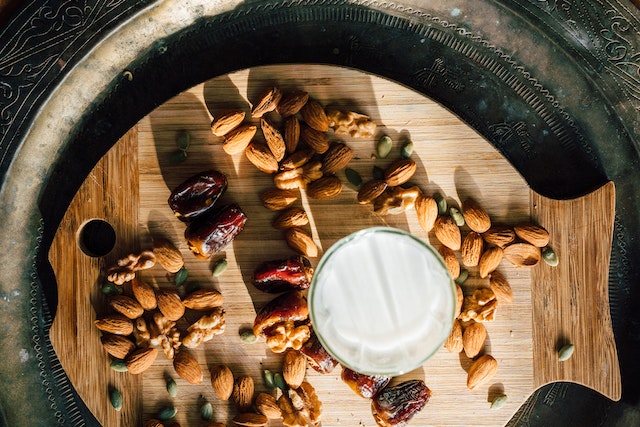 The health benefits of almonds listed above can give the impression that they are sufficient to grant nuts the title of a superfood. However, instead of going overboard and rummaging through an open bag, experts recommend portioning out almond nuts in 1-ounce increments and weighing them out.
If consumed in large quantities, they may still lead to weight gain. Do not forget the procedure for preparing nuts also affects the way the affect the body. Therefore, it is essential to keep in mind the steps involved in the process of preparing nuts and how the nutritional value of nuts might be affected. Nuts that have been salted are not good for diabetics.
Sodium has a negative impact on both hypertension and hyperglycemia. Therefore, people with diabetics should try some raw or dry-roasted nuts since they retain their nutritional value while retaining their delicious flavor.
Conclusion
Almonds provide no complications whatsoever for people with diabetes when consumed as a snack at any point in the day at moderate quantities. On the other hand, eating almonds for breakfast yields the greatest results.
You may ingest not more than four almonds for breakfast after soaking them in water overnight, then peeling off their skins and eating them. Although almonds are chock full of healthy minerals, they are also a good source of calories due to their high fat and sugar content.
Consuming an excessive amount of almonds may result in weight gain and may also pose health risks for diabetic individuals. Consuming an excessive amount of almonds might also lead to stomach-related issues such as bloating, gas, and other symptoms.
Because almonds contain oxalates, eating too many of them might cause renal troubles if done to an excessive degree. Almonds also contain hydrocyanic acid, which might be harmful to the respiratory health of persons who already have respiratory issues.