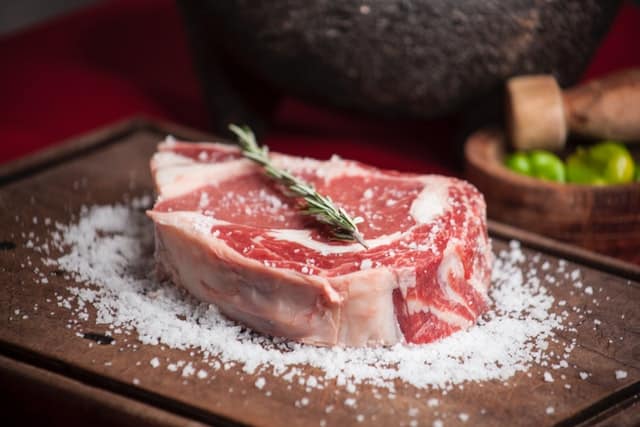 Diabetics often wonder what good foods to eat are and what the ones to avoid are. We can go through many foods and fill in your knowledge gaps. Pork is a versatile meat that many people enjoy. Is it good for a diabetic patient to eat pork? Pork is considered the other white meat, but what is the glycemic index of pork?
Glycemic Index
We all have heard that white meat is better than red meat, for all people, but especially for diabetics. We are here to say that for diabetic patients who are lovers of meat, it will be fine when they follow the recommended portion sizes of the different meats.
Thankfully, Pork has a glycemic index of 0, which puts it as low, obviously. This also tells us that having pork will not lead to any spikes of blood sugar levels.
Pork will not be harmful to those with diabetes. Pork is considered higher in fats than most meats, but pork is also lower in carbohydrates. Therefore, this makes pork a safe meat, as long as it is consumed with portion control.
Lean Meat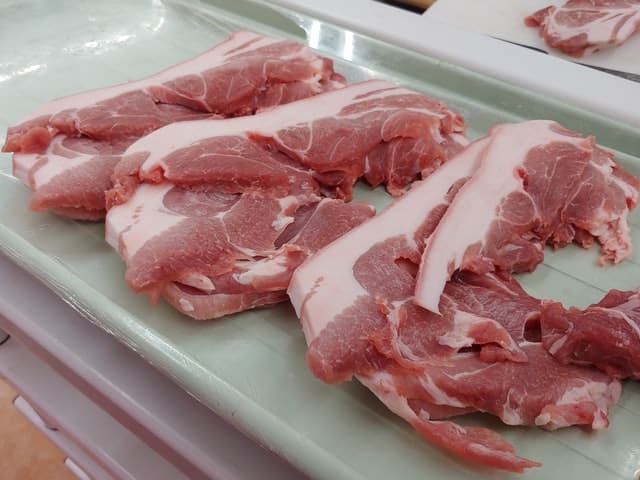 Pork is also one of the leanest meats we can have. Pork Loin is the best choice in pork for those who have diabetes. Another fact about pork and diabetes, pork has less than 1% of sugar content. The Pork Loin is the leanest cut of pork that is actually considered a healthy pork choice.
One main point for a diabetic meal plan is to cut the fats. Adding pork loin to your diet can encourage further the fat reducing diet needed in diabetes. Diabetic patients usually have lower than normal counts of Thiamine and Vitamin B1.
Pork can help increase the amounts a body needs. When you choose pork on a diabetic diet, you will obtain approximately 8 to 10 times the Vitamin B1 as other meats have. This is perfect for diabetes patients.
Nutrition in Pork
| | | |
| --- | --- | --- |
| Sl. No. | Nutrients available in 100 g of pork meat | Amount available |
| 1. | Calories | 242 |
| 2. | Fats | 13.92 g |
| 3. | Carbohydrates | 0 g |
| 4. | Proteins | 27.32 g |
| 5. | Water | 57.87 g |
| 6. | Cholesterol | 80 mg |
| 7. | Potassium | 423 mg |
| 8. | Selenium | 45.3 mg |
| 9. | Phosphorus | 246 mg |
| 10. | Magnesium | 28 mg |
| 11. | Zinc | 2.39 mg |
| 12. | Choline | 93.9 mg |
| 13. | Calcium | 19 mg |
| 14. | Sodium | 62 mg |
| 15. | Iron | 0.87 mg |
| 16. | Copper | 0.073 mg |
| 17. | Manganese | 0.009 mg |
| 18. | Vitamin B1 | 0.877 mg |
| 19. | Vitamin B2 | 0.321 mg |
| 20. | Vitamin B6 | 0.464 mg |
| 21. | Vitamin B3 | 5.037 mg |
| 22. | Vitamin D | 1.3 µg |
| 23. | Vitamin B12 | 0.7 µg |
| 24. | Vitamin B5 | 0.698 mg |
| 25. | Vitamin C | 0.6 mg |
| 26. | Vitamin A | 7 µg |
| 27. | Vitamin E | 0.29 mg |
| 28. | Folate | 5 µg |
When listed out as above, you can see all the Vitamins and minerals that are in Pork. This meat will give a diabetic an amount of all these that is healthy and will nourish the person. The amount of protein that is in pork helps to maintain muscle mass, and increase it, if desired.
In many older people, especially those with diabetes, adding protein is more than beneficial. It can also help reduce risk of injury when exercising. Protein helps your body to perform better and more efficiently. Lean meats, such as pork also help the heart to remain healthy. Pork may be considered rich in fats, but the protein outweighs the fats, benefitting the heart muscle.
Vitamin B will also produce many benefits for the diabetic patient. Vitamin B is great for the nervous system, helps cognitive behaviors, while also improving blood circulation.
Selenium helps to improve thyroid function and hormonal balance. Studies have shown that a lack of the Selenium and other minerals in the body can be found in pork and can improve those functions. Pork can reduce the incidents that can happen from a decreased amount of said minerals. As a diabetic, you should aim for animal proteins, dairy products and also vegetables and plant alternatives.
Processed Pork Meats
If you are a diabetic patient, you are or should have been instructed to avoid the meats that are heavily processed. You are told to be on the lookout for the leanest cuts of meat that will help your body when you have diabetes. When it comes to planning a diet when you have diabetes, you want it to have a varied plan. You do not want to eat the same foods each day, as that leads to cheating and consuming the items you should not consume.
Avoiding Certain Items
There are of course foods that should be avoided when you have diabetes.
Some of these are:
Fatty meats
Breaded or battered foods
High sodium foods
Deep fried foods
Poultry with the skin on
Processed meats such as bacon, hotdogs and processed deli meats
Meal Plan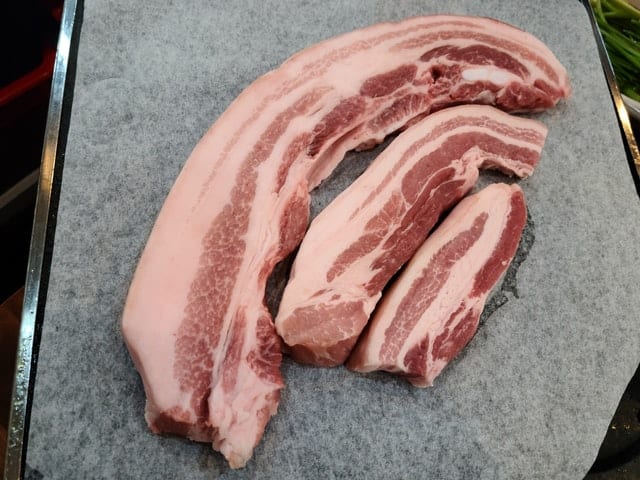 Planning your meals can be a challenge when you are diabetic. What you once were able to eat is probably on the do not eat list now. You need to maintain your blood sugar levels now, more than ever before. When you make a meal plan, you will need to include your tastes, your goals, your medications and also your lifestyle.
Some of the foods you should consider strongly would be; Non-starchy vegetables, such as broccoli, green beans and spinach. Fewer refined grains and less added sugars.
Processed foods
Your focus should be on whole foods, lean meats and green vegetables. You also want to have much fewer carbohydrates and fats. Your blood sugars are the main piece of information you need to watch. There is a huge difference between drinking a glass of fruit juice and eating a piece of fruit. When you eat carbs with foods that have proteins will help slow down how quickly your blood sugar rises.
When it comes to planning your meals, you have to be sure that you are eating balanced meals at routine intervals. There are two main methods that can help you with a proper diabetic diet. Following the plate method and counting the carbohydrates will help you learn to maintain healthy blood glucose levels.
Setting a limit on the amount of carbohydrates that you consume will help you maintain blood sugar levels. This is why it is mandatory to have a meeting with a diabetes dietician and coach. This medical person will assist you in learning how you will be able to maintain your health with very little help.
It is so easy to eat more of certain foods than you should. This plate method is an ideal solution for basically any diet. The portion control method is oftentimes considered the same. There is one big difference though. When you use a plate method, have a 9 inch plate in front of you and on one half of the plate, you will place non-starchy vegetables on the whole half.
On the other side of the plate, that will be divided in half. On one quarter of the plate, you will place your protein foods. The other one quarter will be the foods that contain carbohydrates. Keep in mind that a glass of milk will also count toward the carbohydrate meal. Outside of the plate you will also have a glass of water, or unsweetened tea.
When you begin to see your meals as this plate, you will begin to understand how the plateful of food is going to help you learn to maintain your blood sugar levels. Which is going to help you learn to maintain your overall health. The serving size and the portion size are two totally different amounts.
The portion is what you choose to eat, the serving size is the amount that you should be eating according to recommended amounts. It is a very well-known fact that when you are served more, you will eat more. When you are at a restaurant, it is best to ask that half of your meal be placed into a container that you can take with you when you leave. Basically, two meals for the price of one.
Summary
Having diabetes is not the end of enjoyment when it comes to food. Developing diabetes was leading to the end of a life you could enjoy. Take the time, the opportunity to learn new ways, new foods and controls. Planning, shopping and the follow through will be the most difficult stage.
The whole foods tend to be more expensive, but you will learn that those types of foods will also fill you up at a better rate. Whole foods keep you full longer and this in turn eliminates the quick grab snacks. Snacking is also a learning process, asking for help in determining which the best type of snack to have handy is. Fruits and vegetables are great, but even those include unsuspected amounts of sugar and carbohydrates.