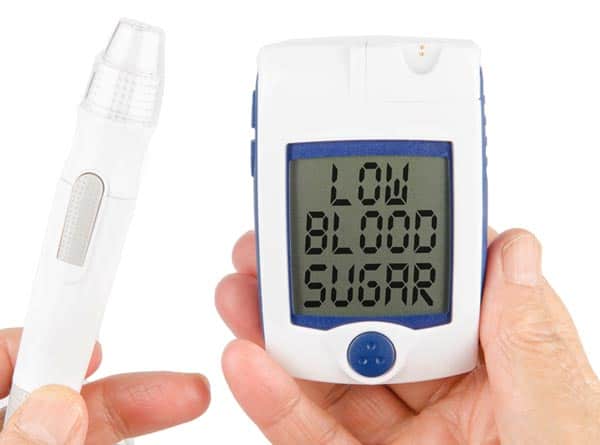 When you experience a low blood sugar, the world around you just appears to stop. Your head feels heavy and you cannot form thoughts or sentences, all you can think about is getting something with carbs into you and FAST!

Before we continue with this article, I wanted to let you know we have researched and compiled science-backed ways to stick to your diet and reverse your diabetes. Want to check out our insights? Download our free PDF Guide "Power Foods to Eat" here.

I recently talked with those in the Diabetes Online Community and asked them what the craziest or unusual thing was that they used to treat a low blood sugar. The answers I got were all quite crazy for sure.
There were some I never even thought of myself to use.
The craziest thing that we used isn't so much 'crazy' in terms of what we used but how it was consumed.
An orange cut up and devoured in a matter of seconds like a lion tearing into its dinner.
Read on to find out what some of the craziest things some of our readers have used to treat low blood sugars in a pinch and compare them to your crazy low treatment options.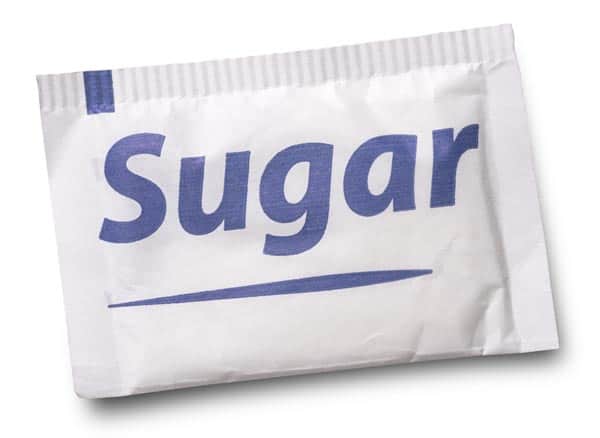 Rhon Marquess: Sugar packets at FFL.
Erin McReynolds: Honestly…… Flavored lube…….don't ask I was desperate.
Sherri Richards: Apparently one night I needed my marshmallows toasted. I found it all in the toaster the next day…. .
Heidi V. Shell: Tums.
Phoebe Nelson: Ketchup. I can't look at it without gagging.
Heather Westberry Fortier: I filled a soft taco with blue raspberry jelly once, in the middle of the night…
It was hilarious! I woke up the next morning and there was jelly all over the counter, the floor was sticky and there were jelly fingerprints on the fridge door and a bunch of the cabinets. It must have been a rougher low than I had remembered.
Lauren Martin: Peanut butter mixed with powdered sugar.
Brian Gustin: A literal spoon full of sugar.
Gretchen Stilwell: Powdered sugar, ate it off a large spoon straight from the bag. Ugh. Gross.
Michelle T Moore: Homemade lemon glaze left over from making cookies.
Katie Pringle: Milk with every kind of sugar in the kitchen.
I advise reading the following articles:
Tiffany Oborn: I do a spoon full of frosting from time to time.
Melinda Krewson: Aloe juice.
Kim Knight: Entire 6 pack of applesauce.
Rebecca Lynne: Dry oatmeal. I do not recommend it!
Kathy Klusman Lentz: I mixed dry oatmeal with frosting one night. It seemed like a good idea at the time.
Megan Jeffries: When I was kid I went low and ate one of the neighbor's flowers.
Mistie Fair Ranjbar: Someone once suggested a packet of ketchup, but I just could not even. Found some old candy, thankfully.
Samuel Santiago: Raw sugar in water! I was out of groceries. 🙁
Jana Russell: Honey on saltine crackers.
Annie Keishakelo Wilkes: Packet of sugar.
Jeff Allen: I keep honey sticks in my bag of crap I carry everywhere….
Nadia Negron: Milk works better for me with a little cereal the milk stays in the system longer instead the fast rush of the OJ.
Elizabeth Martinez: If it's really low I do about 4 oz. of juice followed by cereal (I can't only stomach cereal during a low, so weird).
Mandie Laforet BBQ sauce. However, after yesterday's escapade my mom told me to use honey and when she called to see where I was she asked what I used and I told her Oreos because I dodged honey. She went "Naturally because I wasn't there to shove it in your mouth." As she normally does when I'm fighting extreme lows.
Juan E Patterson: Liquor.
Ella Auxier: Altoids lol I had a bad low on a car ride after already using up my glucose tabs, fruit snacks and pub crackers. I just dumped the whole container in my mouth one after another. Held me around 55 until we could get to a gas station for a coke.
David Miller: Sugar packets I guess
Tania Smith: Jelly crystals. Sugar in water. Maple syrup. Not all at once lol.
Sophie Houle: The diabetes camp I went to use to have bottles of corn syrup all around for when you're low, they would just squirt some in your mouth!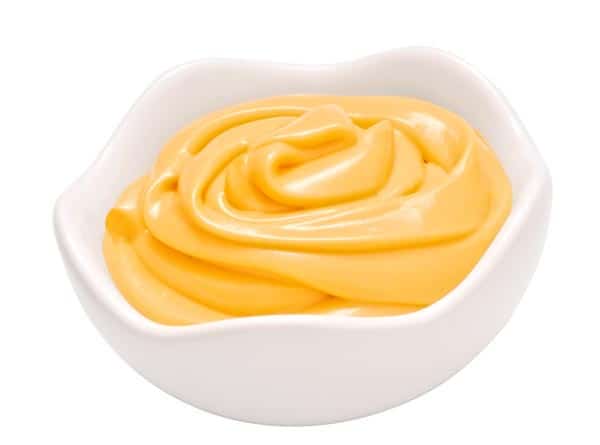 Diane Graydon Roberts: Maple syrup. When I worked at a diabetic camp they had coke syrup hanging on trees.
Amanda Mire Faille: I opened a box of Velveeta macaroni and cheese, used the cheese sauce from that to mix in a glass of milk. Didn't realize I had done that until the next morning when my mom and I found my mess in the kitchen.
Lucie Lapalme: Maple syrup.
Cara Johnson-Schoonover: Honey.
Jo Ann Short McGee: Welsh's grape juice.
Kim Knight: I have eaten close to a box of cereal before.
Ashley Rader Ramsey: Gingerbread house.
Breanna Kearney Spoon full of honey.
Beth Skolnick: Bigelow packets of sugar at a restaurant … yuck!!!
Sarah Ann McFadden Jam out of a jar with a toothbrush. No memory of it. I woke up the next morning and went to brush my teeth… that's when I saw sticky finger prints everywhere and cereal all over the floor.
Bridget Rojas: Colgate.  Jello straight out of the box (powder)……
Clive Joseph Cereal: Chocolate chip cookie and everything that comes in my way.
Allison Winters: Chocolate sauce straight from the bottle. Apparently I verbally abused my husband when he tried to give me lemon soda once. I don't like lemon and refused to drink it. Can't remember the incident at all!
Kim Knight: I've done the chocolate syrup!!!
Mandie Laforet: I did chocolate sauce too! My very first low about 3 months after diagnosis I was 23.
Amy Tiz: Honey… old minimed pump and it didn't lock like it was at the reservoir so l shot in so many units (my guess is around 100) l had to eat another dinner and poured pure honey in my mouth. yuck!
Dana Bergstrom Dunne: A doughnut and beer together.
Cedar Vido: A can of alcoholic CC and dry (we were in the middle of nowhere doing activities and I forgot my wallet + sugar supplies).
Angela Torres: Saltines and taco sauce from Wendy's and Taco Bell that were in my glove box when I was 17 yrs. old.
Jonathan Bersone Smith: Cinnamon sugar and corn syrup and crystal light.
Kelly Webb Espinoza: My sons stash of candy under his bed, candy canes from 3 years prior. I was desperate.
Ebony Jarvis: 3 cokes, juice, a few glasses of straight red grenadine and a full plate of nachos…
Amy Keane: Sugar water.
Claire Farrell: Potatoes and sugar mixed together.
Matthew Nice: When I was first dx'ed I apparently slept walked into the kitchen and would raid the frig on a few occasions.
SiennaMiller Broadcast: Crystal Light!!! Because it was all that was around.
Carla Hill: I love creamed rice and tinned strawberry's if it's in the cupboard
Kathy Gavitt Sweeny: My daughters entire Easter basket that was hidden in preparation for the Easter Bunny coming.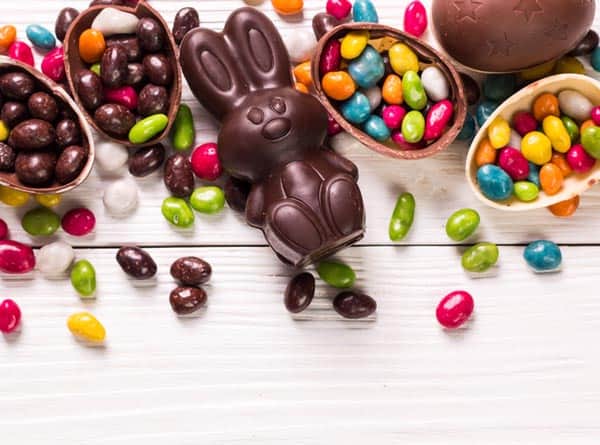 David Lehmann Packets of jelly or honey. It's one thing squeezing them onto bread. It's another thing trying to empty them into my mouth while low and getting half of the contents all over fingers, nose, cheeks, hair, clothing…what a mess.
Jennifer Nichols: Small can of baked beans with maple syrup.
Matt Lansing: Syrup.
Elba Cristina Delgado Garcia: Milk +chocolate Quick+ sugar.
Amanda Tebo: Straight Maple syrup.
Serena Grace: A fruit punch monster, white chocolate kit Kat, French fries, and a reeses cup.
Santanyia Rodabaugh: Corn tortilla with peaunut butter.
Jacob Burnham: Beer lol and syrup
Jeff Allen: Ultimate for me. Bagel with peanut butter, butter and jelly.
Leave me a comment below to let me know what yours are!
Disclaimer: The views and opinions expressed in this article are those of the contributors and do not necessarily reflect the official policy or position of TheDiabetesCouncil.com.