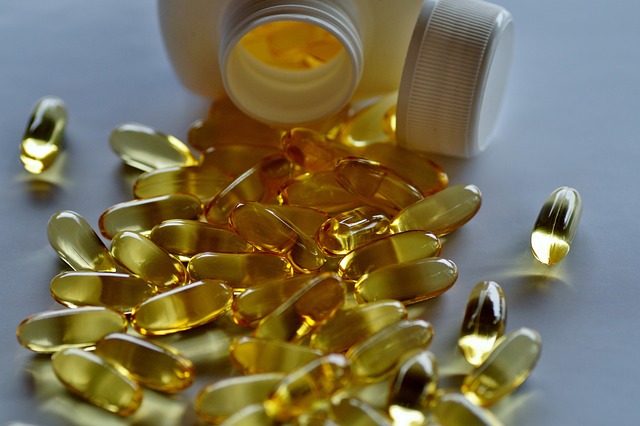 The appropriate nutrients can help athletes perform well and stay healthy.
Creatine Monohydrate is a time-tested, beneficial supplement for athletes, notably weightlifters and bodybuilders. It increases muscle power and training performance, making it a must-have for serious athletes.
Whey Protein Powder is crucial for any athlete aiming to gain or maintain lean muscle mass due to its high amino acid content.
Multivitamins give vitamins and minerals the body needs when stressed. It ensures proper food intake and boosts athletes' everyday performance.
The three products we're about to show you can boost your athletic performance significantly. You can find them at your local or online supplement store, meaning it's easy to get your hands on them.
Why Creatine is a Must Have Supplement
Creatine is a substance that is found naturally in the body, and it's also available in supplement form. Creatine has many benefits, but it is especially important for exercise. When you work out, your body uses ATP (adenosine triphosphate) for energy.
Creatine helps to replenish ATP stores in the muscles, which means that you can workout for longer periods of time and at a higher intensity. In other words, creatine can help you get the most out of your workouts!
How Does Creatine Work?
Creatine works by increasing the availability of ATP in the muscles. ATP is the primary source of energy for muscle contraction, so by increasing ATP levels, creatine allows you to work out harder and for longer periods of time. In addition, creatine can help to reduce exercise-related muscle soreness.
Who Can Benefit from Creatine?
Anyone who exercises regularly can benefit from taking creatine supplements. However, creatine is especially beneficial for people who are involved in high-intensity activities such as weightlifting, sprinting, and bodybuilding.
If you are looking to gain muscle mass or improve your athletic performance, then creatine is definitely worth considering!
Are There Any Side Effects?
Creatine is generally safe and well-tolerated, but there are a few potential side effects that you should be aware of. These include stomach cramps, bloating, weight gain, and diarrhea. If you experience any of these side effects, simply stop taking the supplement and they will go away.
Why Whey Protein is a Must Have Supplement
Working out and gaining muscle mass depend critically on ingesting sufficient amounts of protein. Whey protein is among the finest forms of protein available.
Milk is the source of whey protein, which is a form of protein. Complete proteins are those that supply all nine of the amino acids necessary for human survival. Athletes and bodybuilders love whey protein because it boosts lean muscle mass and provides energy while training.
How Does Whey Protein Help Exercise?
Whey protein offers a number of benefits for those who are looking to exercise more effectively. First, it helps to improve muscle recovery after workouts. This is because whey protein provides the body with the amino acids needed to repair and rebuild damaged muscle tissue.
Additionally, whey protein can help to increase strength and endurance during exercise by providing the muscles with a steady supply of energy. Finally, whey protein has been shown to boost immunity and reduce inflammation, both of which can help you stay healthy while exercising on a regular basis.
Why is Whey Protein Important?
Simply put, whey protein is important because it works. The scientific evidence behind whey protein's many benefits is solid, which is why so many athletes and fitness enthusiasts rely on it as part of their workout routines.
If you're looking to build muscle, lose fat, or just exercise more effectively, then including whey protein in your diet is a great place to start.
Why Multivitamins are So Important for Athletes
You probably already know that vitamins and minerals are important for your overall health. But did you know that they play an especially important role in exercise? Vitamins and minerals help keep your body functioning properly, both during and after exercise.
They help you maintain energy levels, support a healthy immune system, and repair muscles. In short, they help your body recover from the stresses of exercise so that you can perform your best.
But with all of the different vitamins and minerals out there, it can be hard to know which ones you need and how much of each you should take. That's where multivitamins come in.
Multivitamins are nutritional supplements that contain a combination of vitamins and minerals. They're an easy way to make sure that you're getting the nutrients your body needs, especially if you don't eat a varied diet or if you have trouble absorbing nutrients from food.
What Are the Benefits of Taking Multivitamins?
There are many benefits to taking multivitamins, but here are some of the most important ones:

-They help support a healthy immune system: Vitamins C and D are essential for a strong immune system, and many people don't get enough of them through diet alone. Taking a multivitamin can help ensure that your body has the nutrients it needs to fight off illness.
-They improve exercise performance: Vitamins B1, B2, B3, and B6 play an important role in energy production. They help convert the food you eat into energy that your muscles can use during exercise.
Minerals such as iron and magnesium are also important for exercise performance; they help transport oxygen to your muscles and remove waste products from them.
-They aid in muscle recovery: Vitamin E is an antioxidant that helps protect muscle cells from damage caused by exercise. Vitamin A is necessary for the repair of damaged tissue, while vitamin C helps form collagen, a protein that helps repair tendons, ligaments, bones, and blood vessels. Finally, zinc helps with protein synthesis, which is essential for muscle growth and repair.
Conclusion
Athletes can benefit from getting the proper nutrition in order to maximize their performance and maintain their health. Athletes, especially weightlifters and bodybuilders, have long benefited from taking creatine monohydrate as a supplement.
Muscle power and training efficiency are both increased with its use. The high amino acid concentration of whey protein powder makes it essential for any athlete looking to build or keep their current level of lean muscle mass.
Vitamins and minerals are depleted in times of stress, but multivitamins replenish them. In addition to improving everyday performance, healthy nutrition also helps prevent injuries. The combination of these three vitamins can significantly improve performance in sports.