Maintaining low blood pressure is probably one of the more challenging aspects of cardiovascular disease treatment and prevention. Most of us have stressful lives with demanding schedules, so every small change in our daily routines counts.
Having a roster of easily accessible drinks that lower blood pressure quickly can be very helpful to anyone suffering from hypertension. Whether you like having a relaxing herbal tea or are trying juicing for high blood pressure, you can find what you need on this list.
Skim Milk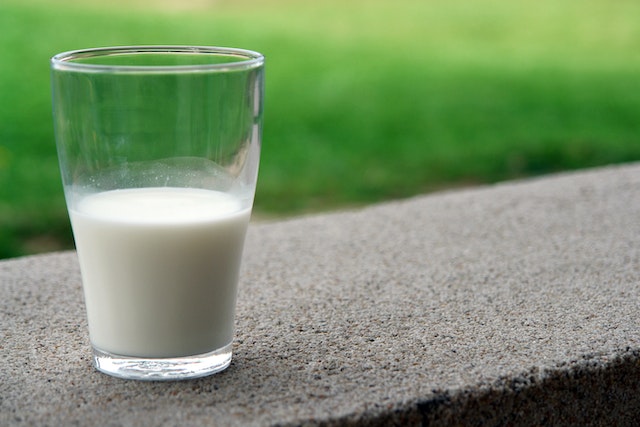 Skim milk has several health benefits thanks to its high calcium, potassium, magnesium, and phosphorus content. DASH (Dietary Approaches to Stop Hypertension) diets are recommended to include low or nonfat dairy products to prevent and treat hypertension.
According to several meta-analysis studies, the more dairy products you consume, the lower your blood pressure gets. And when you add the benefit of the milk being part or full-skim, you're cutting out some of the saturated fat content in your diet.
Aim for 2–3 servings of skim milk a day, whether added to hot beverages or plain with cereal. You can also incorporate nonfat yogurt in smoothies. It gives a luxurious, creamy texture, and a nice tanginess that goes well with many fruits.
Hibiscus Tea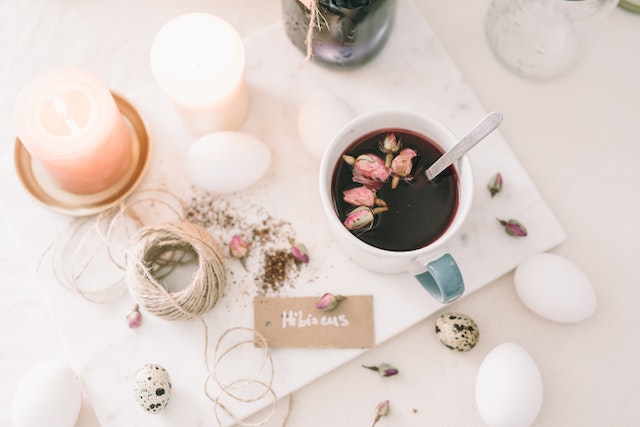 Hibiscus is a commonly used herb in traditional medicine with known effects on blood pressure thanks to its high anthocyanin content. However, it wasn't until recently that studies were conducted linking it to a marked lowering of blood pressure and long-term effects on the prevention of cardiovascular disease.
The mean reduction in blood pressure in one study exceeded 7 mmHg in systolic and 6 mmHg in diastolic pressure after participants drank hibiscus tea twice daily for one month. This is a rapid change for such a short time!
To prepare hibiscus tea, just use a pre-purchased tea bag with some hot water and sweeten using your favorite sweetener. You can also buy dried hibiscus flowers in bulk and steep them in cold water overnight for a super refreshing "cold-brew" hibiscus drink in the summer.
Pomegranate Juice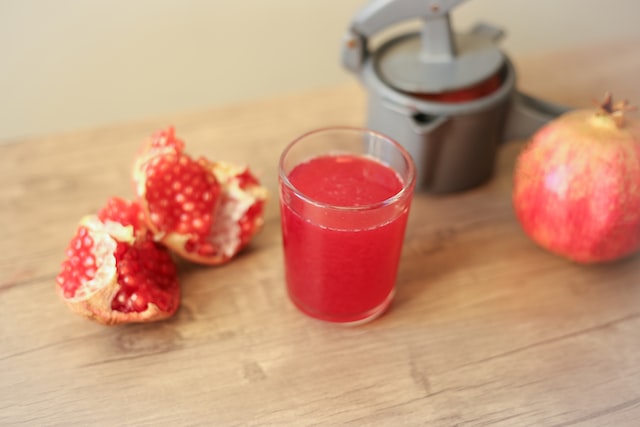 Just like hibiscus, pomegranate juice is super rich in anthocyanins as well as other phytochemicals that serve antioxidant, anti-inflammatory, and cardioprotective functions.
This was proven by a study conducted in Iran, where pomegranates have a long tradition in both culinary and medicinal uses. It confirmed the link between drinking pomegranate juice and low blood pressure which was measured 4–6 hours after consumption.
You can buy pre-made pomegranate juice in most supermarkets nowadays. Just make sure you get the unsweetened variety to spare yourself all the extra sugar intake.
Beet Juice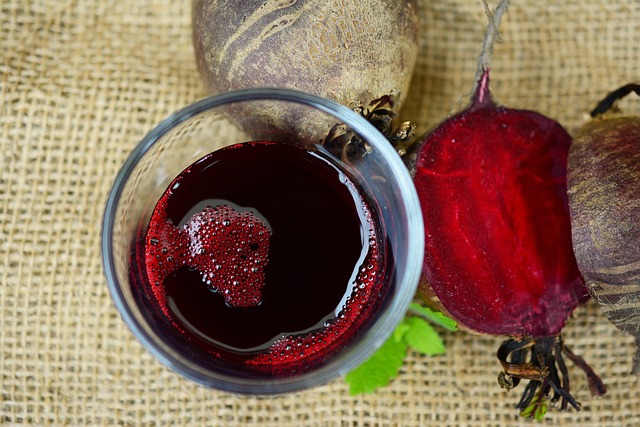 Beets are unassuming vegetables that many people ignore in the grocery aisle. Well, these dark red roots are rich in dietary nitrate, which is similar to the active ingredient in some hypertension medication.
This effect was noticed in adults older than 45, but beet juice is considered a good preventative measure for hypertension in the long term.
Juicing fresh or cooked beets and drinking two cups of juice can reduce systolic and diastolic blood pressure in as little as 30 minutes. The hypotensive effects also last for 24 hours, just like many hypertension medications.
Tomato Juice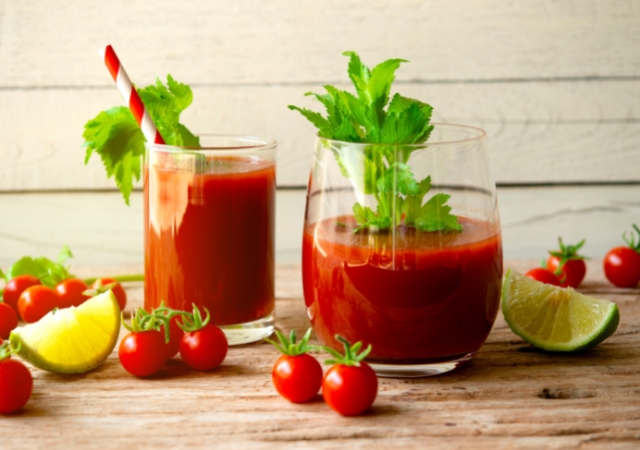 Tomato juice had a wave of popularity in the mid-20th century before being relegated to a mix-in for cocktails. Well, it's time tomatoes made a comeback as a juicing fruit!
Tomatoes are rich in lycopene, a powerful antioxidant, and have been proven to reduce dangerous LDL cholesterol levels in the blood. They also improve blood flow and prevent platelet aggregation, a precursor to strokes.
Tomato juice was also proven to lower both systolic and diastolic blood pressure in high-risk groups, like hypertensive pregnant people.
You can juice your own tomatoes at home using a high-speed blender or a juicer with a strainer. If you don't own either, you can buy ready-made tomato juice, just make sure it's unsalted to prevent excess sodium consumption.
Green and Black Tea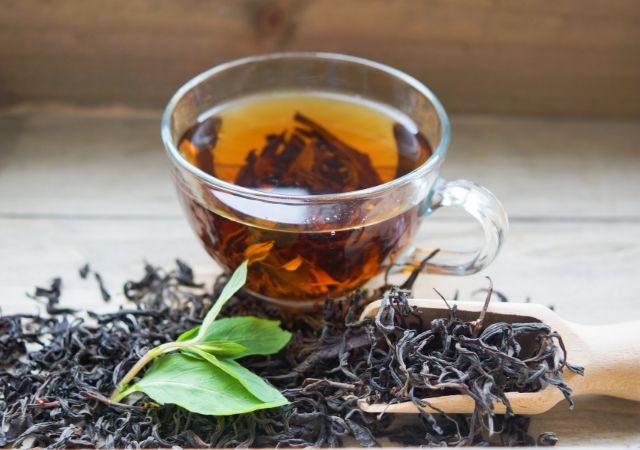 Tea is the second-most popular drink around the world after water. This is a pretty high status, but the centuries of traditional folk medicine in China, its birthplace, justify it.
Both green and black teas have anti-hypertensive properties thanks to flavonoids, which are compounds found in both varieties. However, green tea far exceeds its black counterpart in its effect as well as its rapidity, possibly due to the lower caffeine content.
Ginger Tea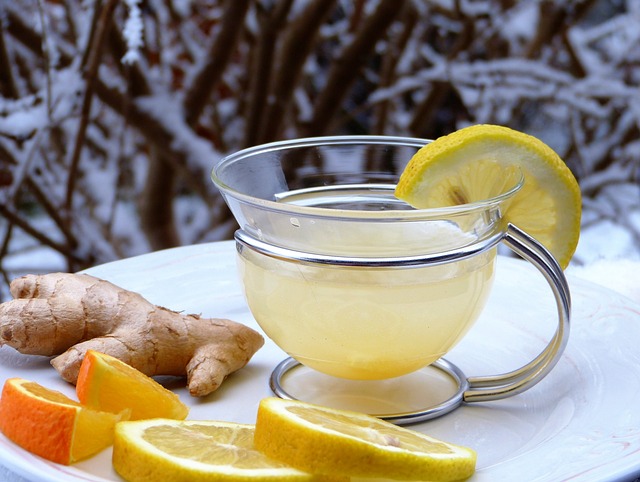 Lastly, ginger tea is another herbal preparation that significantly reduces blood pressure. Scientists finally figured out the mechanism by which ginger can do that, and it's through blocking calcium channels in blood vessels.
You can have plain ginger tea, but a slice of fresh lemon always makes it taste more refreshing.
What Drinks to Avoid If You Have Hypertension
If you suffer from high blood pressure, there are some drinks proven to either raise blood pressure or curtail the effects of hypertension medication, such as:
Coffee
Caffeine creates a spike in blood pressure shortly after consumption, so you should be careful with coffee if you want to avoid that.
Alcohol
Drinking alcohol is risky if you have hypertension because it can cause resistance to your medication. The amount that can cause issues also varies from one person to another, so it's better to be on the safe side.
Soda
High-sugar beverages like sodas and sweet tea can increase your risk of hypertension and heart disease.
Grapefruit juice
Unlike the previous examples, grapefruit juice has a hypotensive effect. However, it can increase the amount of hypertension medication absorbed by your body, causing dangerously low blood pressure.
The Bottom Line
Staying on top of your health can be a chore, but it's a proven fact that even small efforts make a difference when it comes to your cardiovascular system.
So, if you live with hypertension or are trying to prevent it, hope you try these 7 drinks that lower blood pressure quickly. They range from herbal teas you can put together in no time, to fresh juices you can start your day with.
All in all, they can be a healthy habit you keep up with to take care of your body.