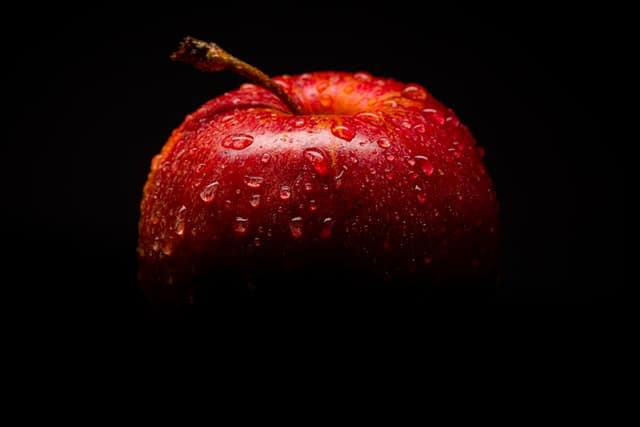 Whether you're in a morning rush or just need a quick snack, you know you can always count on a ready-to-eat apple (or two). Apples are among the most favorite fruits for a good reason, and it's not just because of their compact size or delicious taste; apples are excellent nutritional sources for your health. But the fruit is packed with a handful of carbs, which may impact blood glucose levels, especially for people with diabetes.
You know how the saying that goes: "An apple a day keeps the doctor away?" Well, this article will have everything you need to know and see if the saying applies just as well to diabetics. We have it all from its effects, benefits, nutritional breakdowns, and tips for people with diabetes to safely eat apples. So, without further ado, let's munch right to it.
Do apples cause diabetes?
In short, apples only have moderate effects on blood sugar levels. Interestingly the carbs packed in your regular apples may affect your body differently than consumables with refined and processed sugars. Though apples have sugar, most of what comprises the sugar are fructose. Now, when you consume fructose in apples, they don't significantly impact your blood glucose levels.
Like most fruits, apples are enriched with fiber. What does fiber do, you may ask? If you have diabetes, then consider fiber your best friend. In fact, fiber hampers the digestion process, which results in slower glucose absorption. Thus, this also means you won't have to worry about sudden blood glucose levels after eating an apple.
According to the GI (glycemic index) and GL (glycemic load), apples have pretty low scores on both scales. In other words, apples only cause a minimal increase in blood glucose levels.
Nutrition in apples
Apples comprise a variety of vitamins, minerals, and substances that help promote a healthy body. While apples are mostly made up of water (about 85 percent), most of the other nutrients are crucial when it comes to supplying your body with nutrients.
For every medium-sized apple, it contains about 156 grams of water, 0.47 grams of protein, 0.31 grams of fat, with 25.14 grams of carbs (including 18.9 grams of sugar). Best of all, a regular apple typically packs in 95 calories and 4.4 grams of fiber per serving, making it a great go-to snack to incorporate into your daily meal plans.
They also contain multiple vitamins such as vitamins C, A, E, K, and B to help maintain a strong immune system and ensure a healthy functioning body. Vitamins A and C are known to be antioxidants that may aid in mitigating inflammations. Apples also have significant levels of potassium at 195 milligrams per serving. Potassium is in charge of regulating every heartbeat and is crucial for protein synthesis and metabolizing carbs.
Having an array of fruits such as apples and vegetables is a recommendable addition to your diet, especially for people with diabetes or prediabetes.
Benefits of eating apples for people with diabetes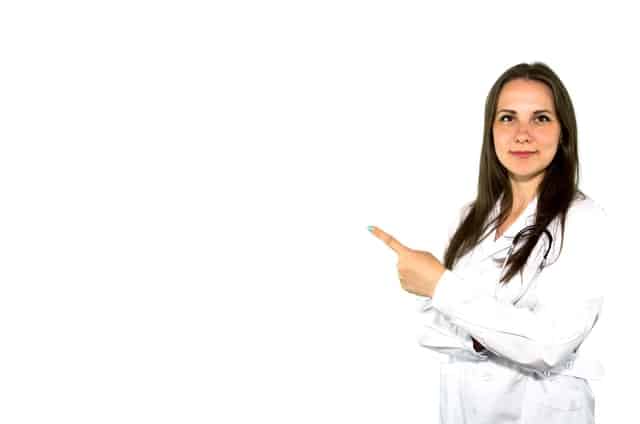 Apples are packed with multiple vitamins, minerals, antioxidants, and fibers and are typically recommended. We've gathered some of the top benefits and reasons why apples might be a good fit for your lifestyle, even if you have diabetes. Without further ado, let's get right to it!
May reduce insulin resistance
Type 1 and type 2 are the common types of diabetes. To recap, type 1 diabetes is an autoimmune disorder where the pancreas cannot make enough insulin to enable sugar transportation to cells. This means you must take insulin every day. Type 2, on the other hand, is when the body doesn't produce enough insulin to fulfil your daily glucose requirements.
Deciding to add apples to your daily diet may increase the likeliness to decrease insulin resistance, resulting in reduced blood glucose levels to balance it out. The primary reason why this is possible is polyphenols, primarily found in the apple's skin. Polyphenols stimulate the pancreas to release insulin to help regulate blood glucose levels by enabling cells to absorb glucose.
May lower risks of diabetes
There are quite a handful of studies that have shown that consuming apples correlate to lowering the risk of diabetes. The key contributor to this is the antioxidants found in apples. In general, antioxidants immensely aid in keeping toxic reactions to not happen in your body. With that being said, meet your top three antioxidants:
Quercetin. It can potentially hamper the digestion of carbs to avoid those blood glucose spikes.
Chlorogenic acid. May aid efficient usage of glucose in your body.
Phlorizin. May hamper absorption of sugars and decrease blood glucose levels.
These antioxidants are most abundant in particular apple types such as red and Honeycrisp apples.
May aid in maintaining brain function
Though we may not be able to avoid aging, there are ways to mitigate the effects of age-related mental decline. Apples, particularly its juice, are the primary contributors here. Apple juice may help in the preservation of a neurotransmitter called acetylcholine, which declines with age. Some age-related diseases such as Alzheimer's have been linked to low acetylcholine levels. In short, eating apples may help improve and retain your memory skills, even when you grow old and weary.
Contains probiotic effects (good for your gut)
Like your daily yogurts, apples also have a prebiotic effect. It contains a fiber type called pectin that acts similarly to prebiotics, reinforcing good bacteria to maintain a healthy gut. Since fiber can't be absorbed by your small intestine, they go to your colon to promote good bacteria growth.
May help mitigate chances of getting cancer
Research has shown that plant compounds found in apples are linked to lower cancer risks through studies conducted in the test tubes. Additionally, one study found that women who eat apples correlate to lower cancer-caused deaths. It is through antioxidants and anti-inflammatory effects found in apples that help prevent cancer.
Guidelines to eating apples safely for diabetic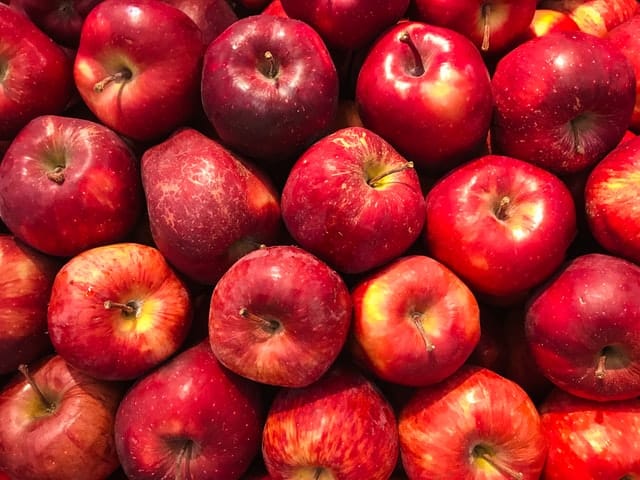 Now that you know how apples can affect your blood glucose levels and other functions of the body, you might wonder how you can safely eat apples without having to worry about fluctuating blood glucose levels throughout the day. Rest assured, we have you covered. Here are some great tips for diabetics to safely eat apples.
Eat your apple whole
When we say whole, we mean to eat your apples raw without taking the apple skin off. The reason why you want to keep them this way is to ensure you get the most out of the nutrients an apple has to offer. The apple's skin, in particular, has high amounts of fiber and antioxidants that aid in maintaining a stable blood glucose level.
Also, ensure you thoroughly wash your apples before eating them, as some apples may have a wax coating that makes them look shiny in stores.
Try to stay away from juicing your apples.
As much as you can, always go for whole apples. Apple juices may still have some nutrients as whole apples do, but they contain higher glucose levels and much less fiber. As mentioned, fibers are essential when it comes to helping prevent sudden rises in blood glucose levels. Plus, you may miss out on some antioxidants and minerals as well!
Know your limit
As the saying goes: "too much of something is always never a good thing." With that being said, knowing how many apples you can have in a day. A medium-sized apple is a recommendable portion for people with diabetes, as large apples may put you at risk of getting a blood glucose spike. A good rule of thumb is to always eat in moderation. When it comes to managing diabetes, portion management is vital to help your blood sugar levels stay at steady and safe levels.
Have designated fruit intake times
Depending on your diet and lifestyle, it would be wise to seek professional medical advice from your local doctor to know when and how many times you can eat apples in a day. Doing so helps you make sure you have your blood glucose levels under control and achieve a balanced diet.
With their irresistible crunchiness, mouthwatering taste, and enriched antioxidants, it is no wonder why apples make a popular default snack for many people with or without diabetes. Apples are also great team players when it comes to promoting good health as they have been associated with helping mitigate or prevent diseases such as cancer, inflammations, and diabetes. Its low calories, high water content, and high fiber levels make it a great addition to a healthy and well-planned diet, especially when trying to get in shape.
However, please be mindful that every person's condition is unique in their own way, which means we highly recommend consulting with your local doctor before you decide to add apples to your daily meal plan. This is especially crucial for those who are prediabetic or diabetic, who already have a set diet plan and intake limit. Otherwise, don't be shy to grab an apple or two during your next grocery store visit!