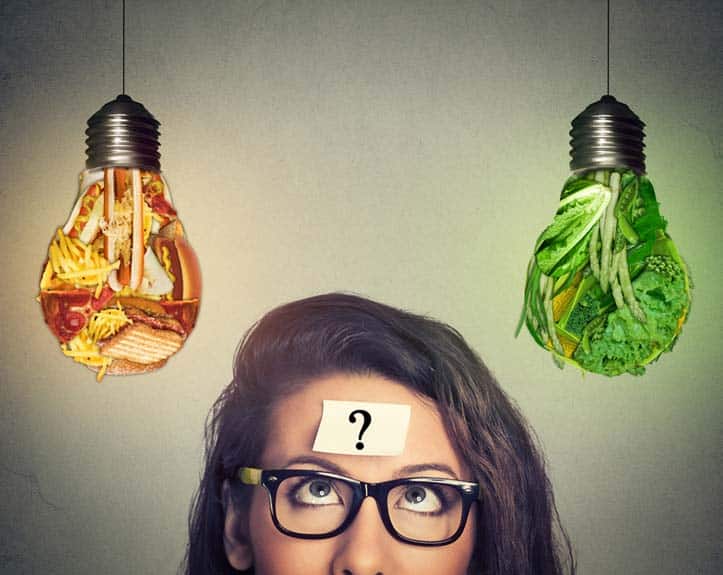 Cases of people being newly diagnosed with diabetes is on the rise. Because of this many people are often misinformed about what it means to have diabetes (type 1 and type 2) and how you should be eating. Before you begin any crazy 'diabetic' diet, it's important to take a step back and learn as much as you can about your eating habits. Don't think just because you have diabetes you have to stop eating your favorite foods, this is as far from the truth as it can get.
When I talked to those newly diagnosed about what they wish they knew before they started their new food journey with diabetes, they had some really good tips. I wanted to compile these amazing tips together in one convenient location so that you all could benefit from them.

Before we continue with this article, I wanted to let you know we have researched and compiled science-backed ways to stick to your diet and reverse your diabetes. Want to check out our insights? Download our free PDF Guide "Power Foods to Eat" here.

Where to Start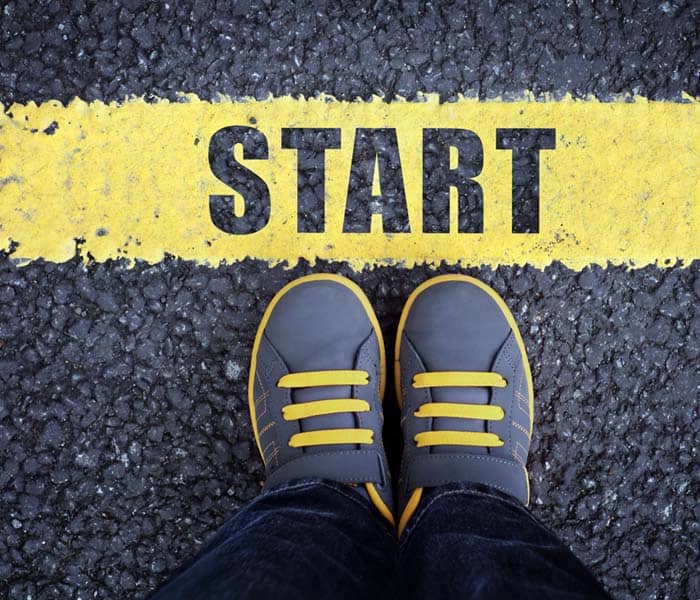 When you eat food, it is broken down into glucose, or sugar. Glucose is responsible for providing your body with the energy it needs. In order to use the glucose as energy, your body requires insulin. When you have Type 1 diabetes, your body does not make its own insulin and requires injections for assistance with this.
With type 2 diabetes, your body does not have the ability to make enough insulin or use it properly. Because the cells in your body cannot use the glucose as energy, this glucose stays in your bloodstream which leads to high blood sugar levels and potential problems.
While there is no cure for diabetes, it can be managed. Learning to balance out the foods you eat with the proper treatment plan and exercise can help to keep your blood sugars within a healthy range.
The Most Important Meal of the Day: Breakfast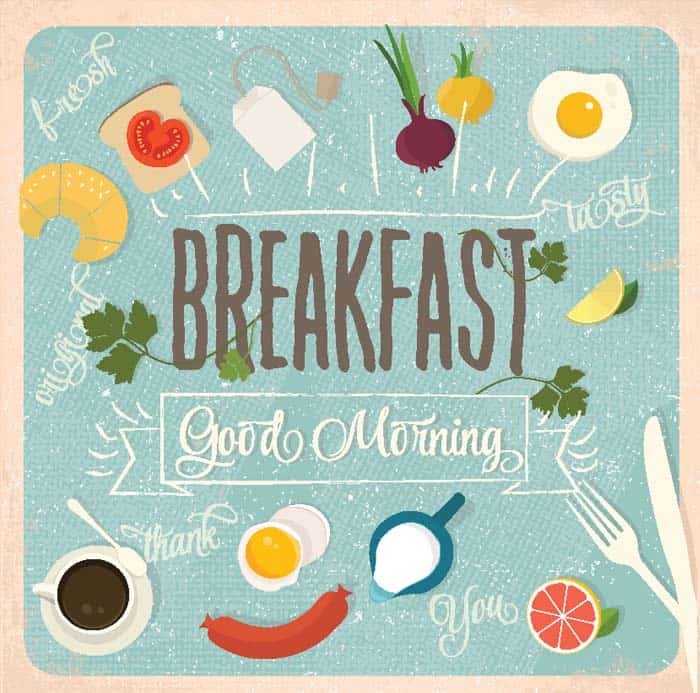 While breakfast is one of the most important meals of the day, it's also one of the most neglected. Most people don't have time to have a healthy breakfast, especially when they are heading out the door for work. Here are a few ways you can ensure you start your day off right and eat a nutritious meal to help get you through your busy day.
Prepare Your Pantry
To make a healthy breakfast at home you want to make sure your kitchen pantry is stocked up with some staples. Choose a few different foods that you enjoy from the list below and make sure you have them on hand at all times.
Fruits
Fresh fruit: fruits like bananas, apples, oranges, pears, and peaches are always great choices to grab when you are on the go.
Dried fruit: dried cranberries and raisins make great additions to oatmeal in the morning.
Canned fruit: remember if you do choose canned options ensure they are canned in juice and not in any syrup. Mandarin oranges, fruit cocktail and peaches are all great options.
Frozen fruit: make sure you always keep a bag or two of frozen fruit on hand. They can be used for smoothies or even to add to your yogurt.
Nuts
Peanut butter and almond butter are all great protein choices to keep you full throughout the day.
Unsalted nuts such walnuts, almonds and pecans.
Whole Grains
Whole wheat bread, English muffins and bagels
Oatmeal, the quick oats type
Bran or whole grain cereal
Dairy and Eggs
Skim milk or 1% fat milk, soy, almond and rice milk are also good alternatives for those with lactose intolerance.
Cottage cheese
Light yogurt: plain is always best, in regular or Greek.
Eggs: they cook up very quick for a nutritious, hot breakfast
Vegetables
Onions and peppers are great options to add to sandwiches and omelets
Fresh tomatoes also go well with omelets and cottage cheese.
Quick Breakfast Ideas
To make breakfast easy and quick in the morning, the following ideas can also help to ensure you get a nutritious meal even when you are in a hurry.
Microwave
Using a microwave safe bowl, crack open an egg and whisk about a tablespoon of your choice of milk into it. Add in some seasonings like salt and pepper. Cook it for one minute. Top your egg with salsa or cheese. You can even toast up a piece of whole grain toast while it's cooking for a small, healthy dose of carbs.
Using the same method above of cooking your egg, wrap it up into a whole wheat tortilla shell when done. Add in some peppers or tomatoes and top it off with a small dash of hot sauce. You can wrap it up in foil if you are headed out the door for an on-the-go breakfast.
Bowl Breakfasts
Have a small bowl of bran or whole grain cereal with a ½ cup of milk. Add berries to your cereal for extra flavor and nutrients. Using unsweetened soy or almond milk will allow you to reduce some of the carbs you eat with your bowl of cereal.
Mix up some quick oats and cook them with a ½ up of water in the microwave for only a minute. Add in a small amount of sucralose, cinnamon, nuts or even an apple.
Mix some cottage cheese and peaches together. If you aren't a fan of peaches you can choose another fruit like raspberries or pineapple.
Breakfast On-The-Go
If you don't have time at home to eat a healthy breakfast, there are a few ways you can still make sure you have the most important meal of the day even when you are eating out.
A small yogurt and fruit parfait with a small cup of coffee makes a great choice to start the day.
A cheese and egg sandwich can also be a suitable choice as well.
Grab a small piece of fruit and add it to your daily latte routine.
The Midday Meal: Lunch
Lunch can be another challenging meal for anyone. If you are at school or work all day long, this makes it difficult to make sure you eat a healthy lunch. Don't worry, a peanut butter and jelly sandwich isn't the only choice you have.
Preparing Your Pantry
If you want to make it easy to pack a healthy lunch, you need to start in the pantry. Choose healthy options from the list below and keep them on hand at all times.
TIP: It's also a good idea to keep sandwich bags, a lunch bag that's insulated, storage containers and a thermos or water bottle on hand as well. This makes it easy to transport your lunch back and forth to avoid having to buy out somewhere.
Fruit
Whole Fruits: Choose fruits like oranges, pears, nectarines, peaches, bananas, and grapes as they make easy options to take with you on the go.
Canned Fruits: Remember, they must be canned in juice and not syrup. Try getting individual serving cups to make it easy to take along.
Vegetables
Fresh Greens: using fresh greens or even spinach on salads and sandwiches is always the best choice.
Fresh Vegetables: Snap peas, baby carrots and even cherry tomatoes are great finger veggies for lunch. You can even buy larger vegetables like broccoli and celery to chop them up to take with you.
Protein
Eggs: Hard boiled eggs, make sure to hard boil these ahead of time for convenience.
Deli Meat: Ensure you purchase the reduced sodium, lean meats like chicken, roast beef and turkey.
Canned Tuna
Unsalted nuts
Whole Chicken: This is not only a great time saver but also a money saver. Cut it up and use it all week long.
Whole Grains
Quinoa and Barley
Whole wheat bread, wraps or even pitas. You can choose lower carb versions if you are looking to cut back on carbs.
Dairy
Cottage cheese
Light yogurt, or Greek yogurt
Skin or 1% reduced fat milk
Soymilk, almond milk and rice milk
Quick Lunch Choices
Here are a few choices you can pick from to make a healthy lunch that is also well-balanced with the right vitamins and nutrients.
Mix quinoa, peppers, carrots, white beans and broccoli together to make a healthy twist on the traditional salad. Add in some olive oil, pepper, salt or lemon juice for taste. You can even include grapes, nectarines or almonds for additional flavoring.
Pack leftover soup or chili
Make a healthy sandwich alternative with 2 thin pieces of bread, 2 slices of reduced sodium turkey, mustard, and a bell pepper slice.
Hardboiled egg with a few whole wheat crackers, cheese and fruit.
Dinner Time: When the Family Gets Together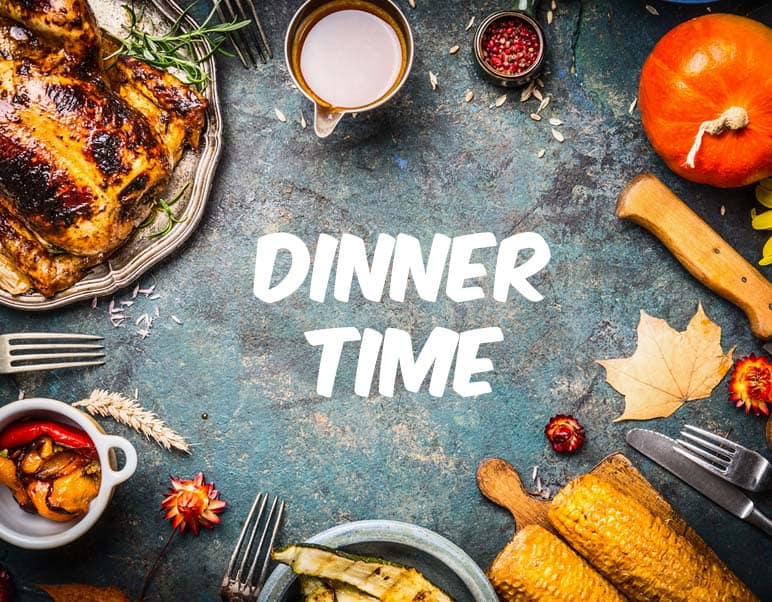 Even eating a healthy dinner can be tricky. Young families are always busy and on the go with appointments and sporting events or after school activities. But it is important for everyone, not just those with diabetes to sit down and eat a dinner with the family each night. The following quick meal ideas and tips will help you learn how to fit a good dinner into your schedule daily.
Prepare Your Pantry
Here are some staples that you should keep in your pantry at all times to ensure a healthy dinner filled with the proper vitamins and nutrients at all times.
Vegetables
Fresh Veggies: Basic salad items like tomatoes, bell peppers and greens always come in handy.
Frozen Veggies: Grab a few of your favorites and keep them on hand
Reduced Sodium Canned Veggies
Protein
Eggs
Chicken Breasts-Fresh or Frozen
Fish Filets
Whole Chicken: Great to use throughout the week
Dairy
1% reduced fat milk, or skim
Light nonfat types of yogurt like plain Greek yogurt
Fruit
Fresh fruit is always a great staple to have on hand. They make a good addition to any dinner.
Canned fruit: Again choose those with juice and not syrup
Berries or grapes
Starches
Precooked Brown rice, this is easy enough that you just have to heat it up in the microwave and chalk full of nutrients
Quinoa, barley and whole grain pasta
Corn tortillas or whole wheat tortillas
Create a Healthy Plate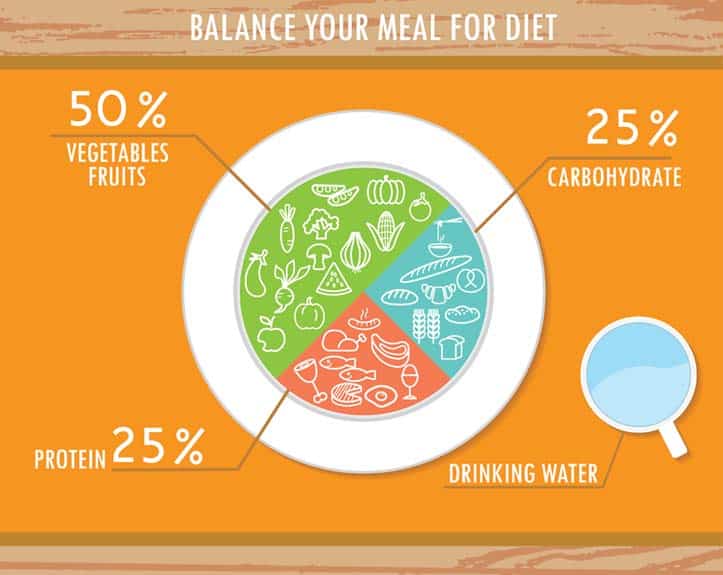 You must learn how to create a healthy plate that includes everything you need for dinner.
½ non-starchy veggies
¼ whole grains
¼ lean protein choices
Add in some dairy and fruit on the side
Wrap-Up
Eating healthy with diabetes isn't really any different than eating healthy without. You just have to be more conscious about what you are putting into your body and monitoring your blood sugar levels. Making healthy choices can be tricky especially if you have been used to a different diet all along. These options and tips will help you to get started on the right path on a new diabetes diet.