One of the trickiest things about cutting down on carbs has to be missing out on foods you love. After all, who can resist a bowl of pasta with delicious sauce?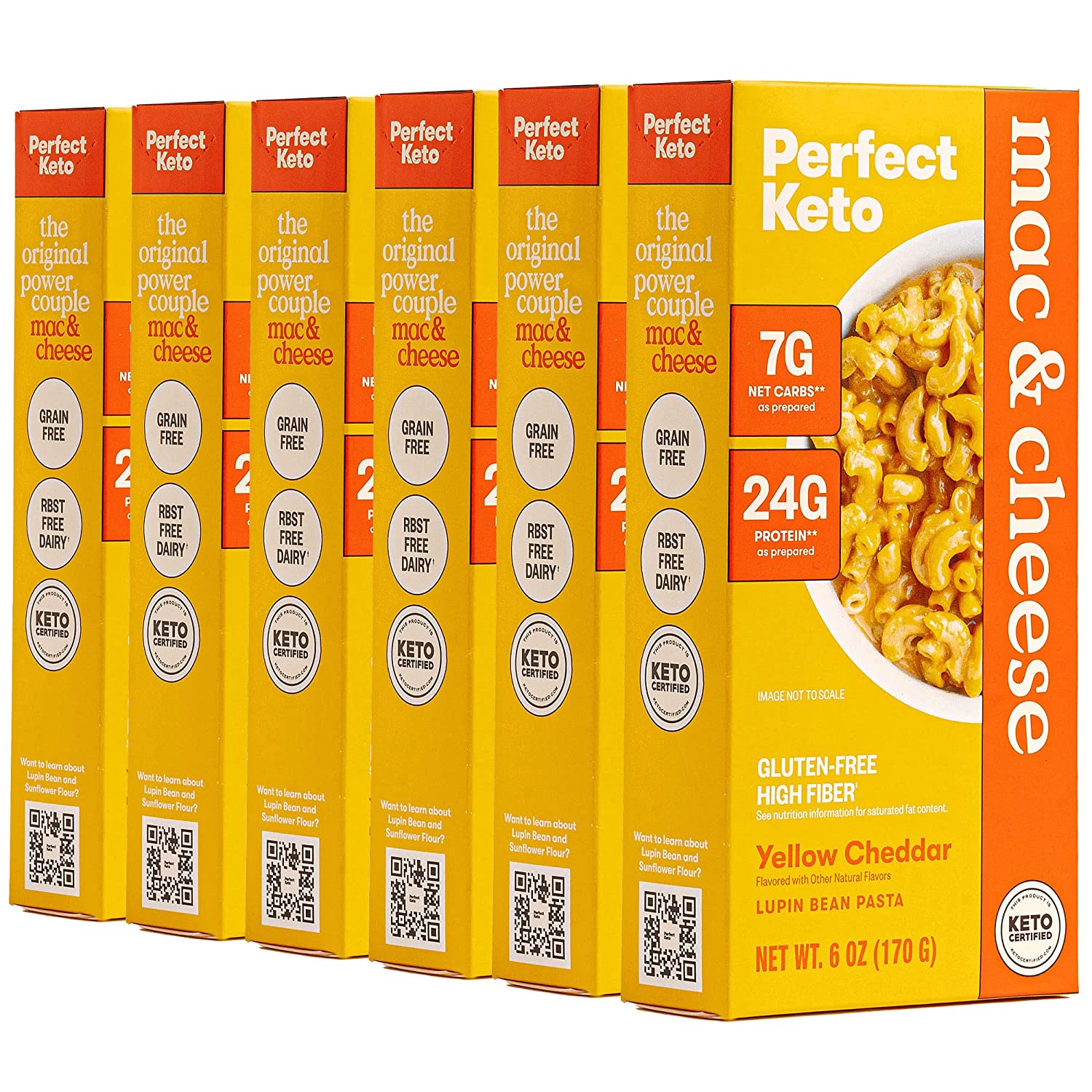 Whether you're following a low carb diet because you want to lose weight on keto, you're diabetic and trying to prevent blood sugar spikes, or gluten-intolerant, the good news is there are low carb pastas available both online and in grocery stores, so you can recreate your favorite comfort food whenever you want.
The not-so-good news is low carb pastas and pasta alternatives vary from truly terrible to absolutely amazing, which is why low carb pasta reviews are so helpful!
Here are the 17 most popular ones:
Miracle Noodle (0 net carbs per serving)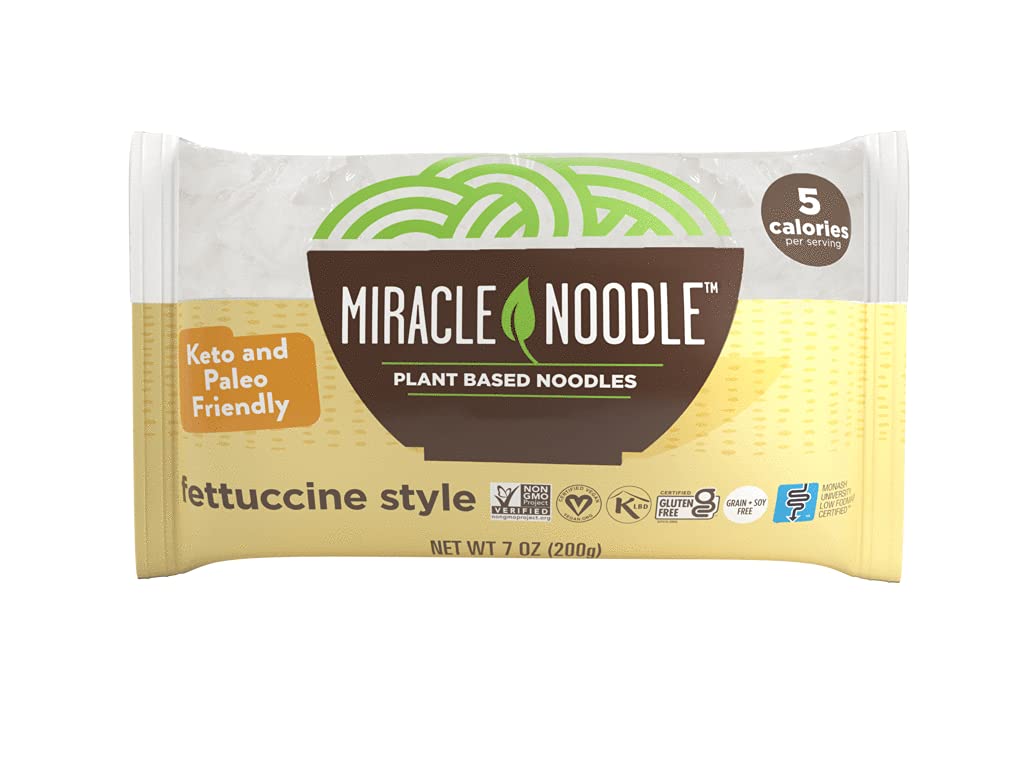 The Miracle Noodle brand uses konjac yam to make this product. The noodles consist of 97% water and 3% fiber and come in various shapes including fettuccini, angel hair and spaghetti. People seem to either love or hate these.
The first thing you'll notice when opening the package is a slight fishy smell, but that disappears after rinsing them. This low carb pasta has quite a different texture when compared to actual pasta, although the flavor is minimal. It's not the worst of the bunch but you'll definitely know you're not eating pasta
Rating: 3 / 5
ThinSlim Foods Impastable Low Carb Pasta (8 net carbs per serving)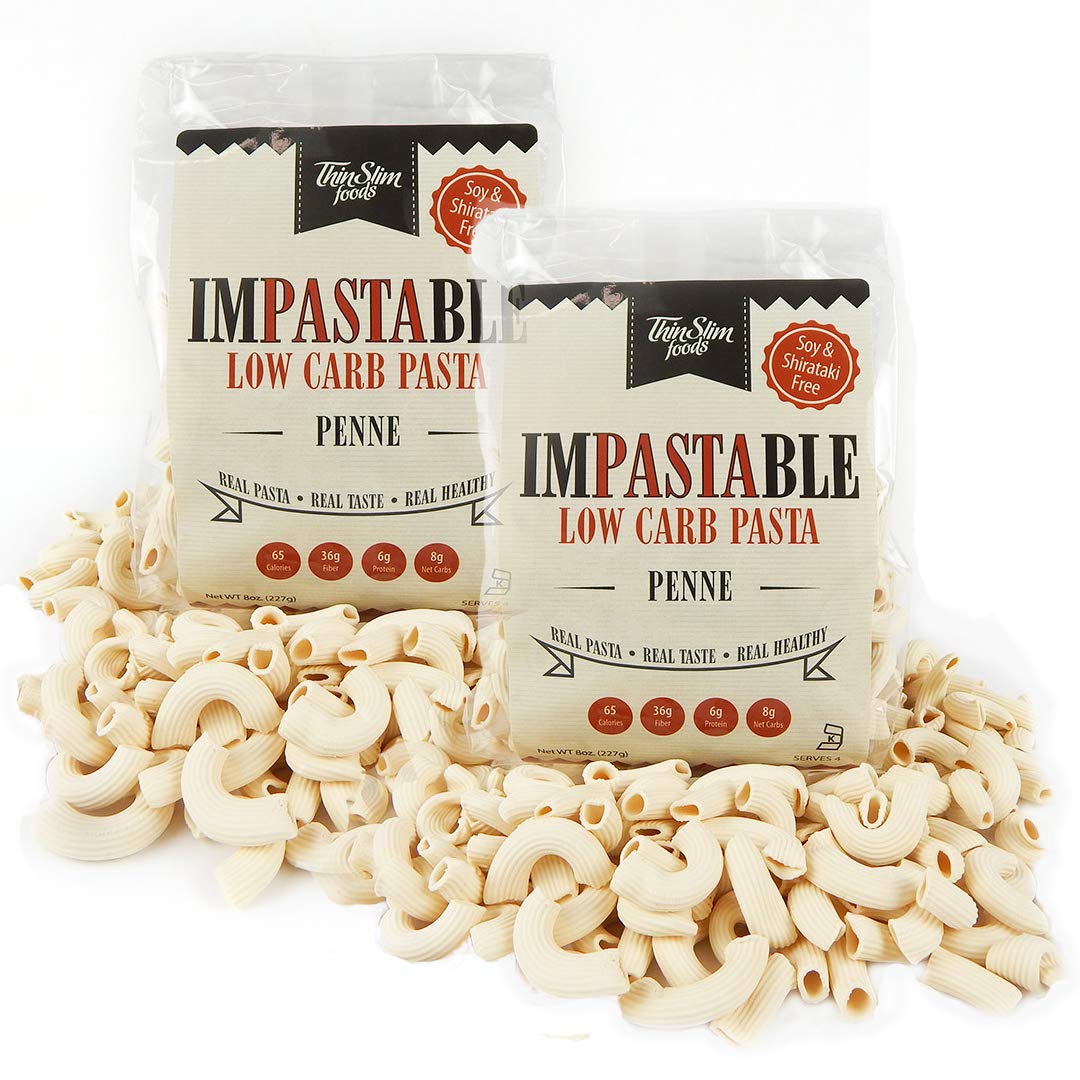 Made with wheat fiber, oat fiber and eggs, this low carb pasta does look and taste like regular pasta. It takes a little longer to cook and requires more water in the pot, but many feel it's worth it. The finished texture is quite soft, so if you're looking for more of an al dente finish, this might not work for you.
Rating: 4 / 5
Palmini Linguine (2 net carbs per serving)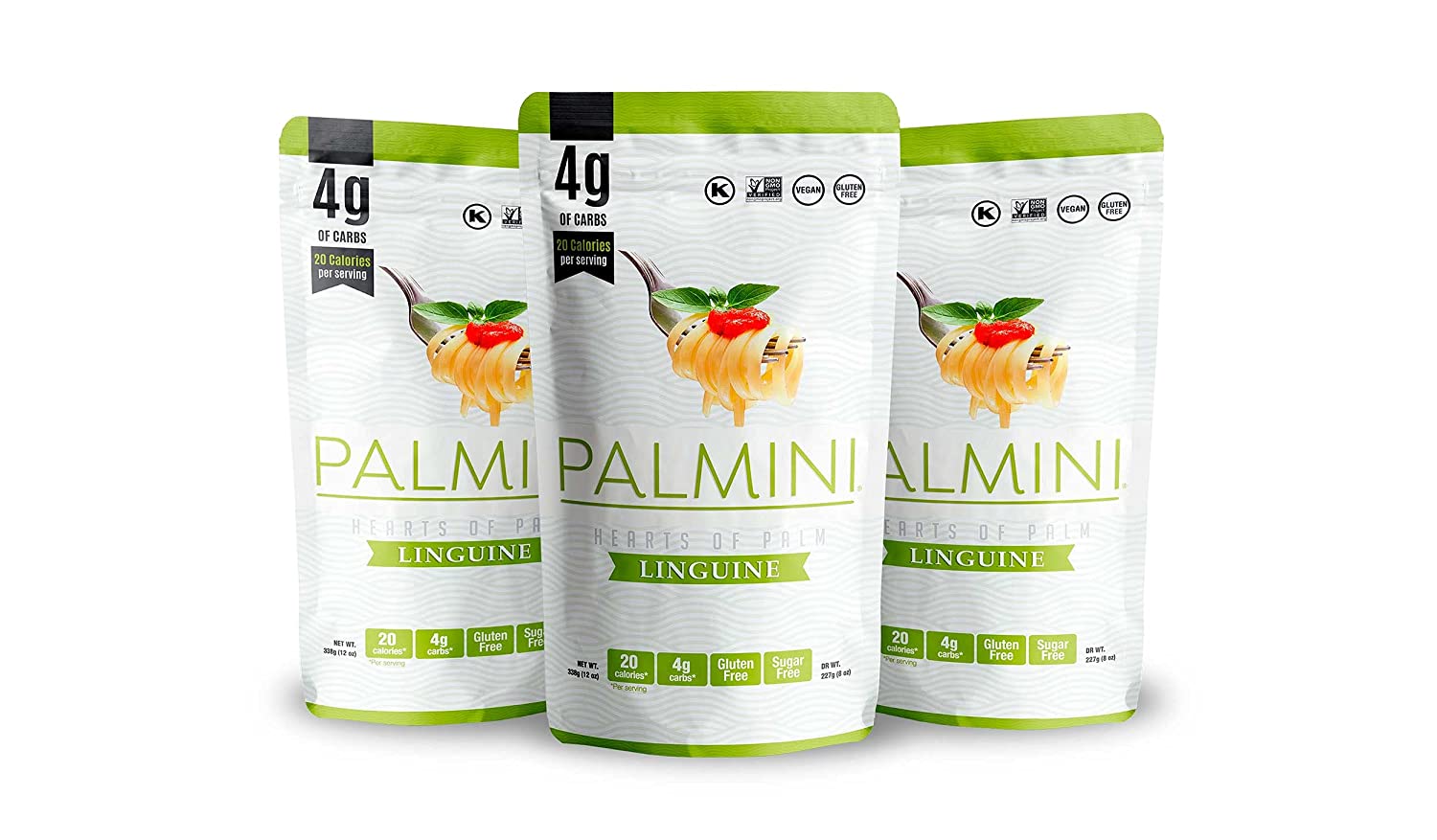 This low carb pasta is made of hearts of palm and also contains water, salt and citric acid. It's technically a vegetable rather than a pasta variety but it tastes good and won't impact your blood sugar levels. If you like hearts of palm, you should enjoy this.
Rating: ⅘
Explore Cuisine Edamame Spaghetti (6 net carbs per serving)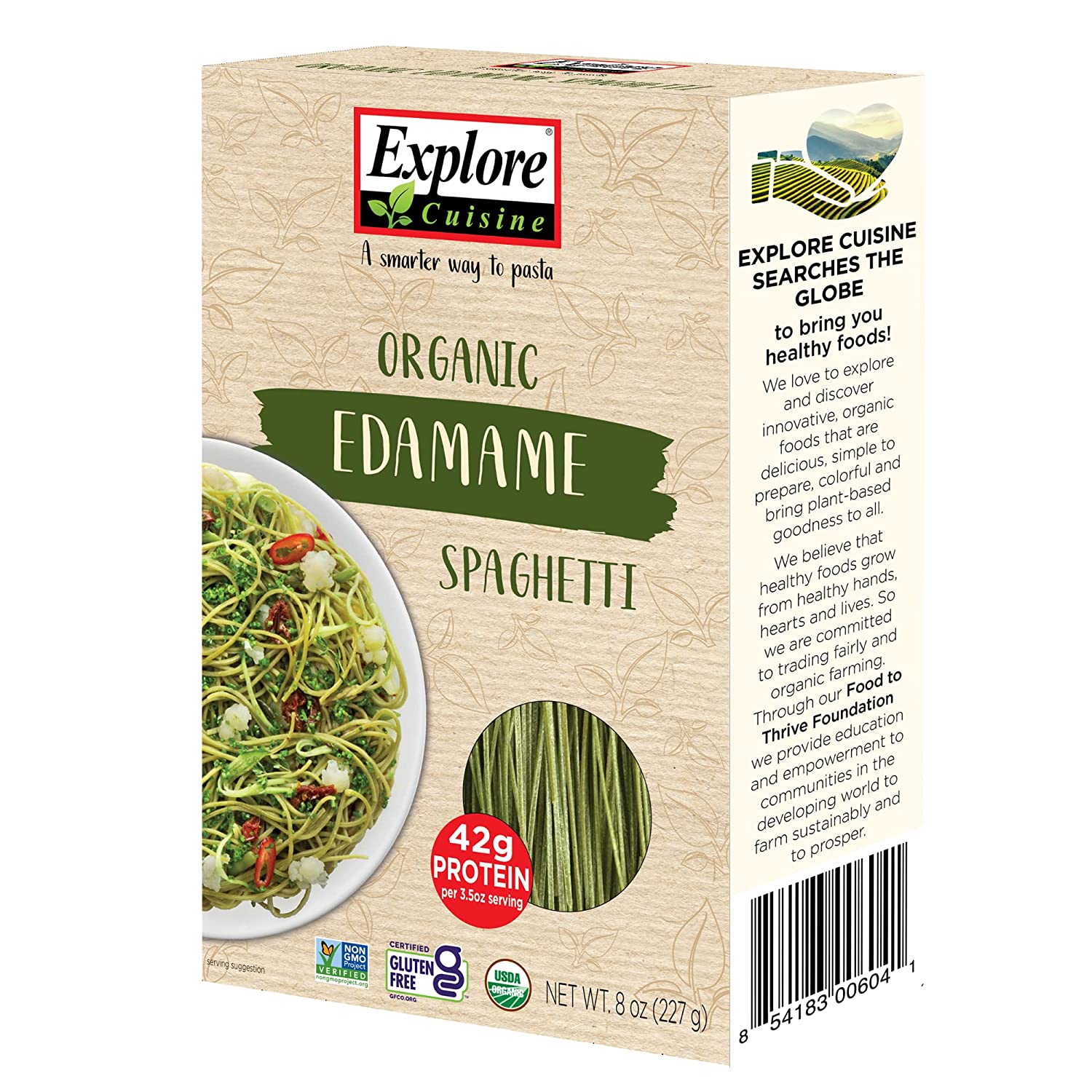 Made from edamame bean flour, this spaghetti doesn't taste like beans at all. In fact, the flavor is neutral and the texture is similar to pasta. This is one of the most popular low carb pastas out there because it's just really good!
Rating: 5/5
Explore Cuisine Black Bean Spaghetti (15 net carbs per serving)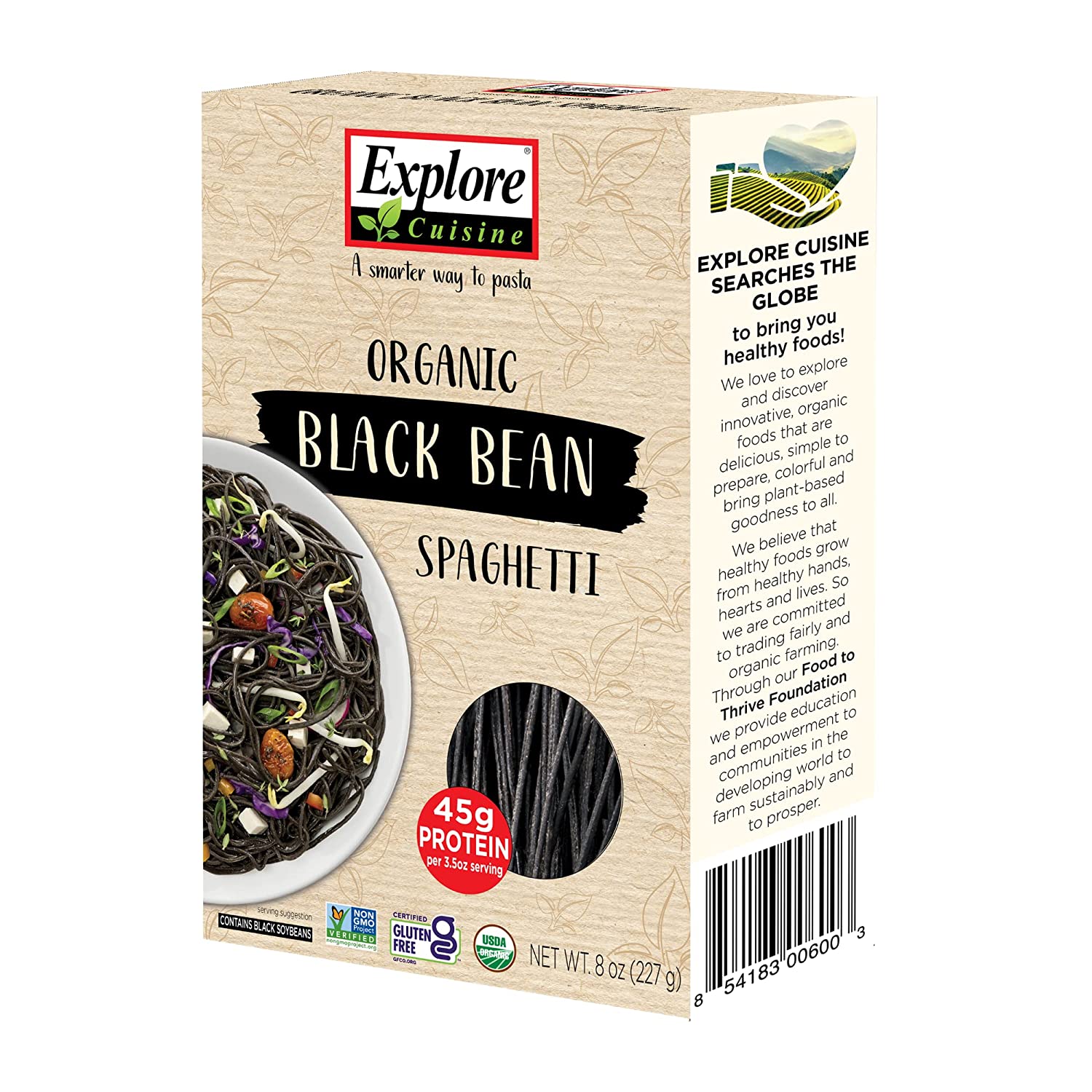 This low carb spaghetti has more net carbs that some of the others but it tastes pretty good. The texture is soft rather than al dente. It's actually made of black soy beans rather than black beans, which might not be suitable for everyone.
Rating: ⅘
Banza Rotini (30 net carbs per serving)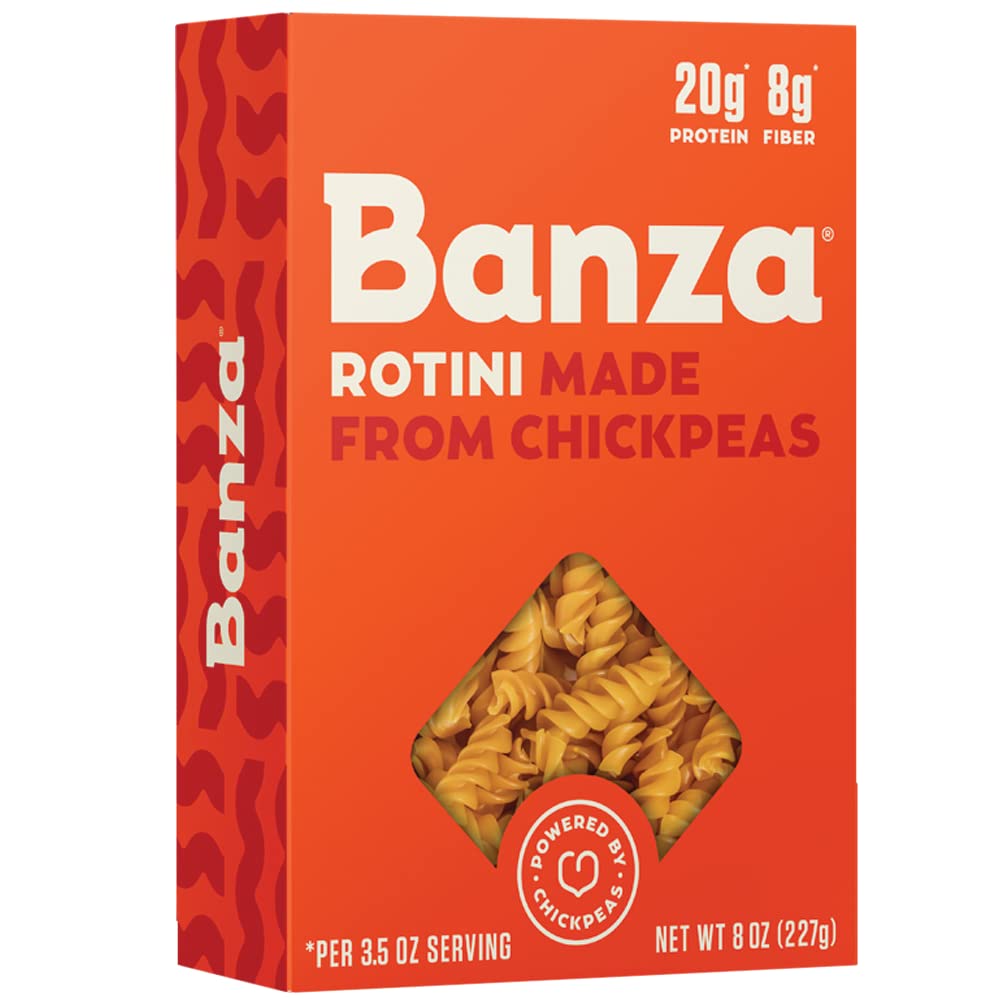 This is higher in carbs than a lot of other low carb pasta brands but still much lower than regular pasta. The ingredients are chickpeas, pea protein and tapioca. It's worth mentioning in this review because it tastes just like real pasta. However, the net carb count might be off-putting to some.
Rating: ⅘
Great Low Carb Bread Company Fettuccine (7 net carbs per serving)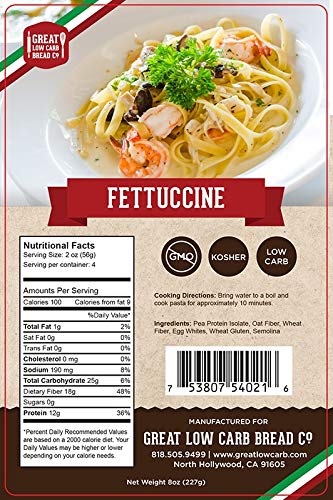 Wheat fibers, oat fibers, pea protein, and egg whites are used to make this low carb pasta. It tastes fairly good although a bit dry, so you'll need plenty of sauce to make it palatable.
Rating: 3.5/5
Fiber Gourmet Healthy Pasta (31 net carbs per serving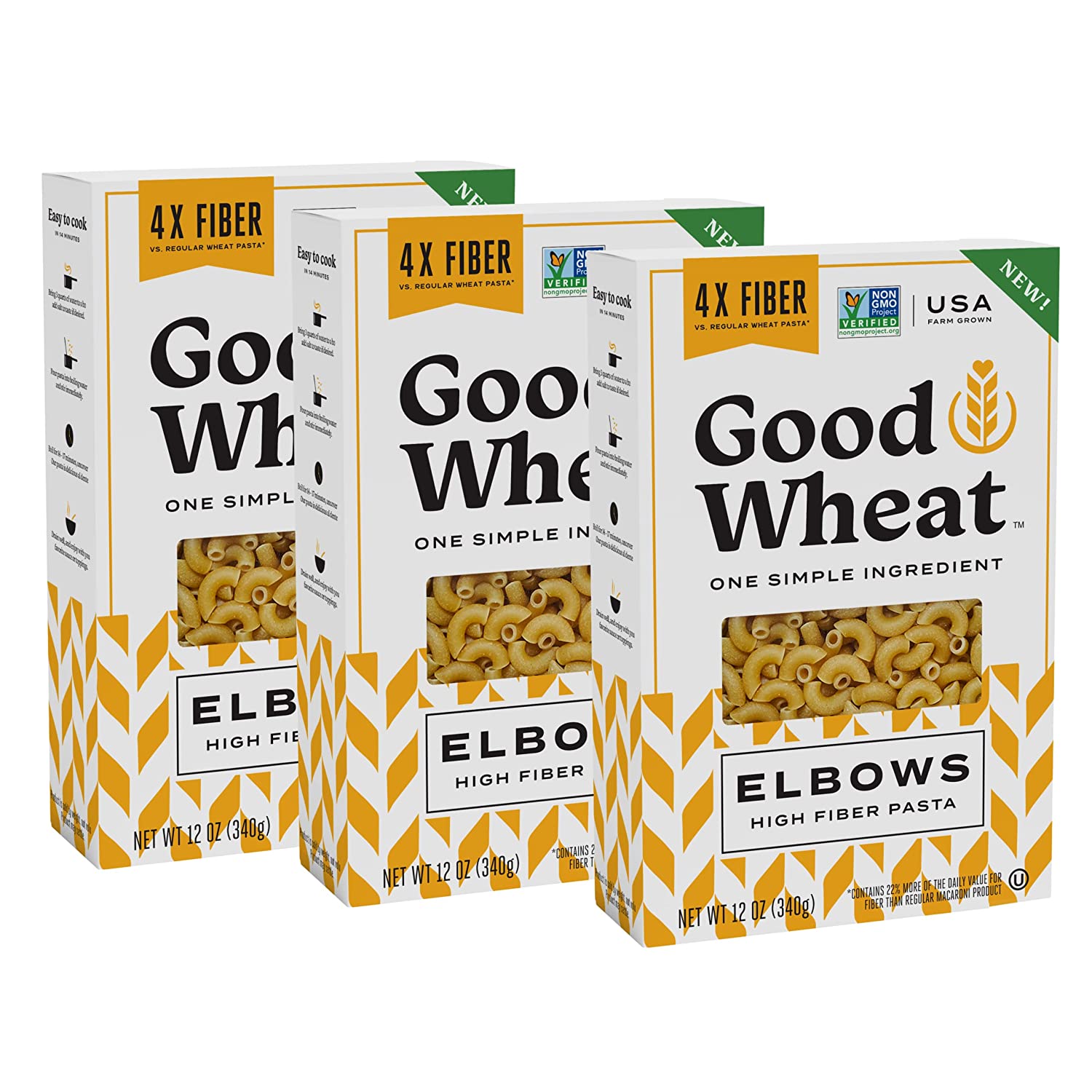 Made from durum semolina, wheat gluten and wheat starch, this looks and tastes like real pasta. However, it isn't the lowest in carbs. Slightly chewier than conventional pasta, this one makes good mac and cheese.
Rating: 3.5/5
Al Dente Carba-Nada Basil Fettuccine (17 net carbs per serving)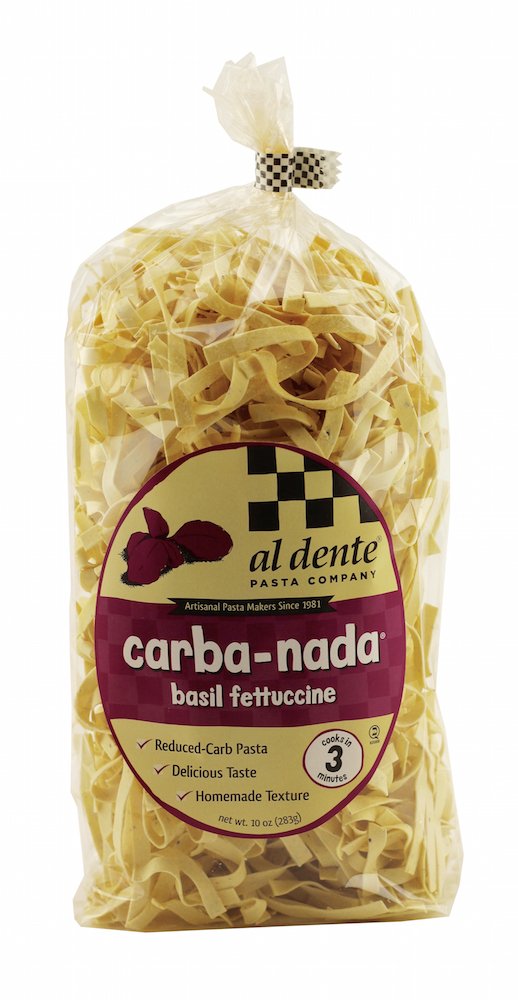 This low carb fettuccine is made with semolina flour, wheat, eggs, and soy. Unfortunately it seems to spikes blood sugar so isn't really the best choice for diabetics or those on a keto diet. The flavor is pretty good though.
Rating: ⅗
Sea Tangle Kelp Noodles (2 net carbs per serving)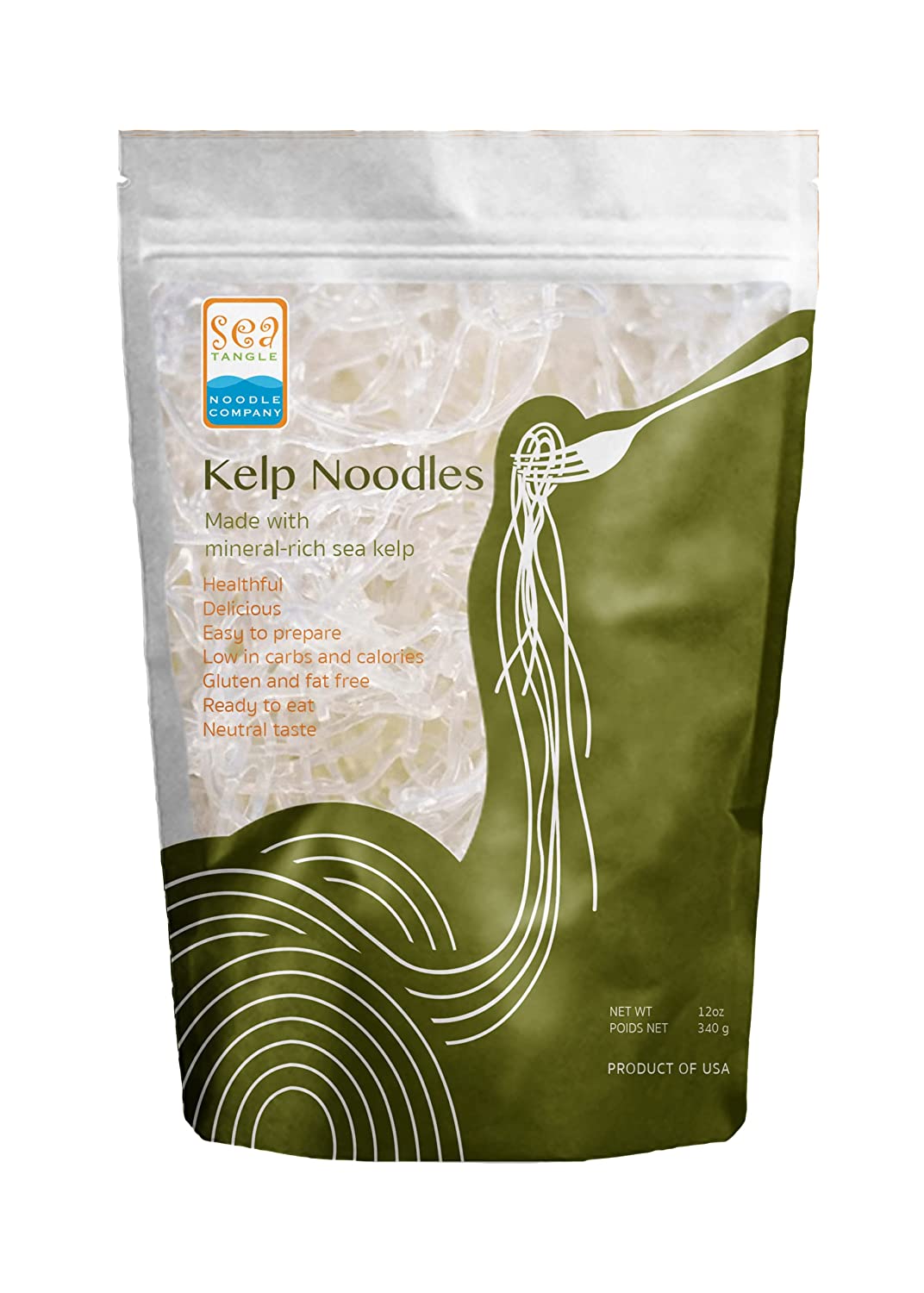 Kelp is a sea vegetable but these noodles don't have a fishy smell or taste. They have a neutral flavor although you have to rinse them well and soak them in water to get rid of the saltiness.
If you use them just as they are they have a slightly crunchy texture but you can soften them by soaking in water with lemon juice and baking soda. That way they come out a bit like Asian glass noodles. Any pasta sauce should be good with these since they don't really taste of anything and take on the flavor of the sauce.
Rating: ⅘
It's Skinny Pasta (0 net carbs per serving)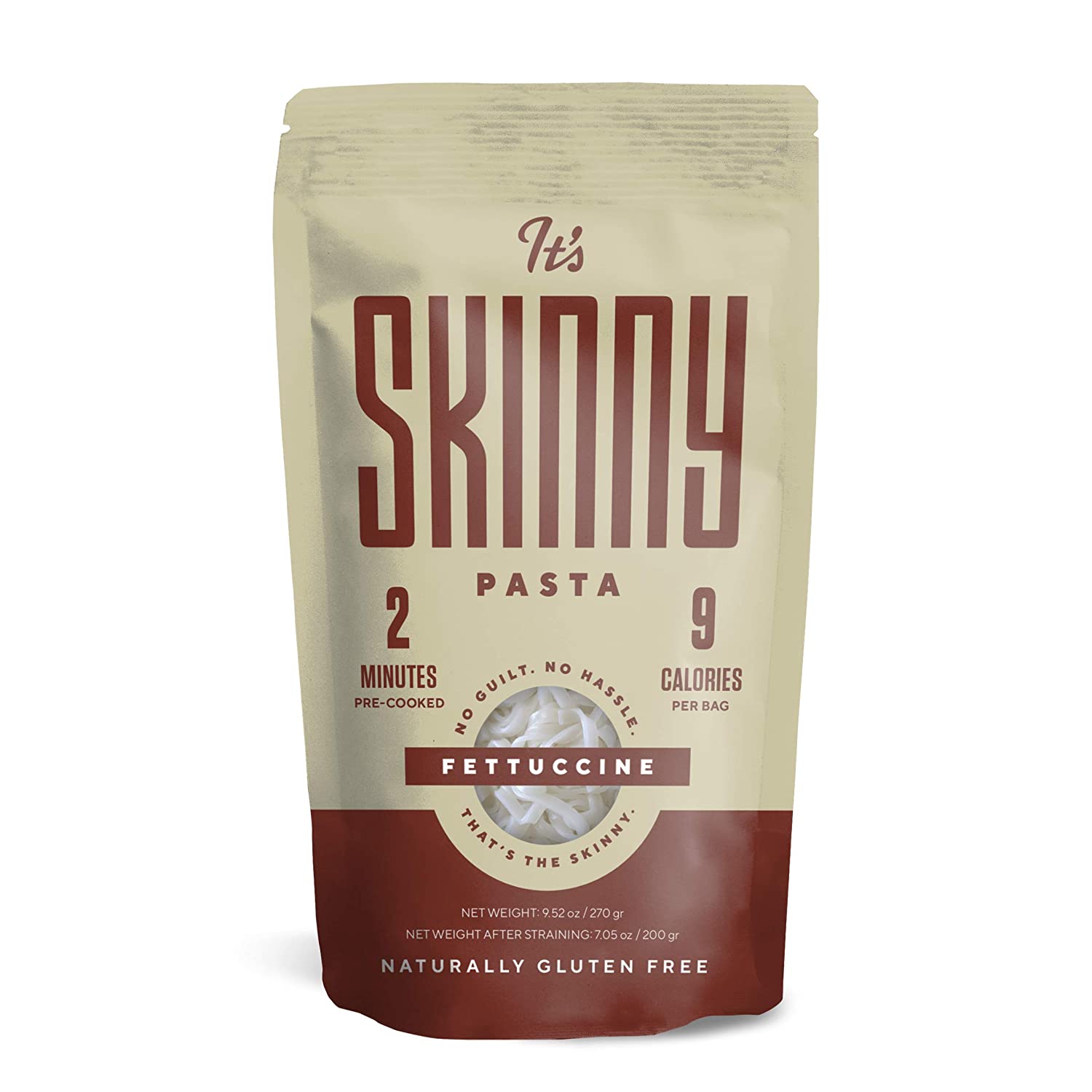 This brand offers different pasta shapes - spaghetti, fettuccini and angel hair. The pasta is made using konjac powder, water, oat powder, calcium hydroxide, and sorbic acid. It's similar to other konjac-based pastas and is low in calories as well as free from carbs. The oat powder gives this one a better flavor and texture than pasta made of konjac only. It doesn't taste like real pasta but is an acceptable substitute.
Rating: 3.5/5
WonderSlim Protein Pasta (32 net carbs per serving)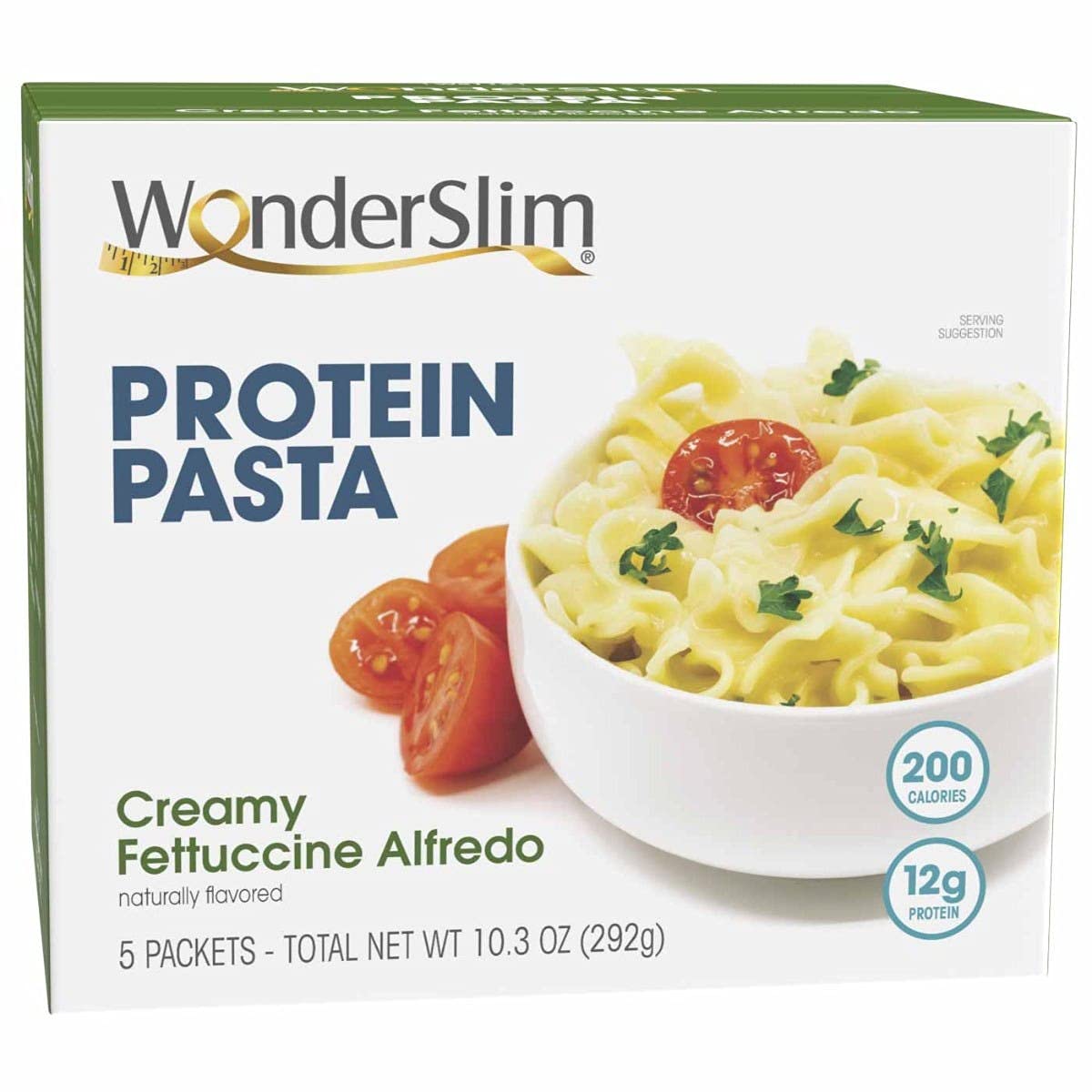 This is another one with a moderate amount of carbs. This pasta is rich in protein which helps you stay full for longer. The flavor and texture are pretty good but the carb count means strict keto dieters would probably prefer a different option.
Rating: 3.5/5
Kaizen Low Carb Pasta (6 net carbs per serving)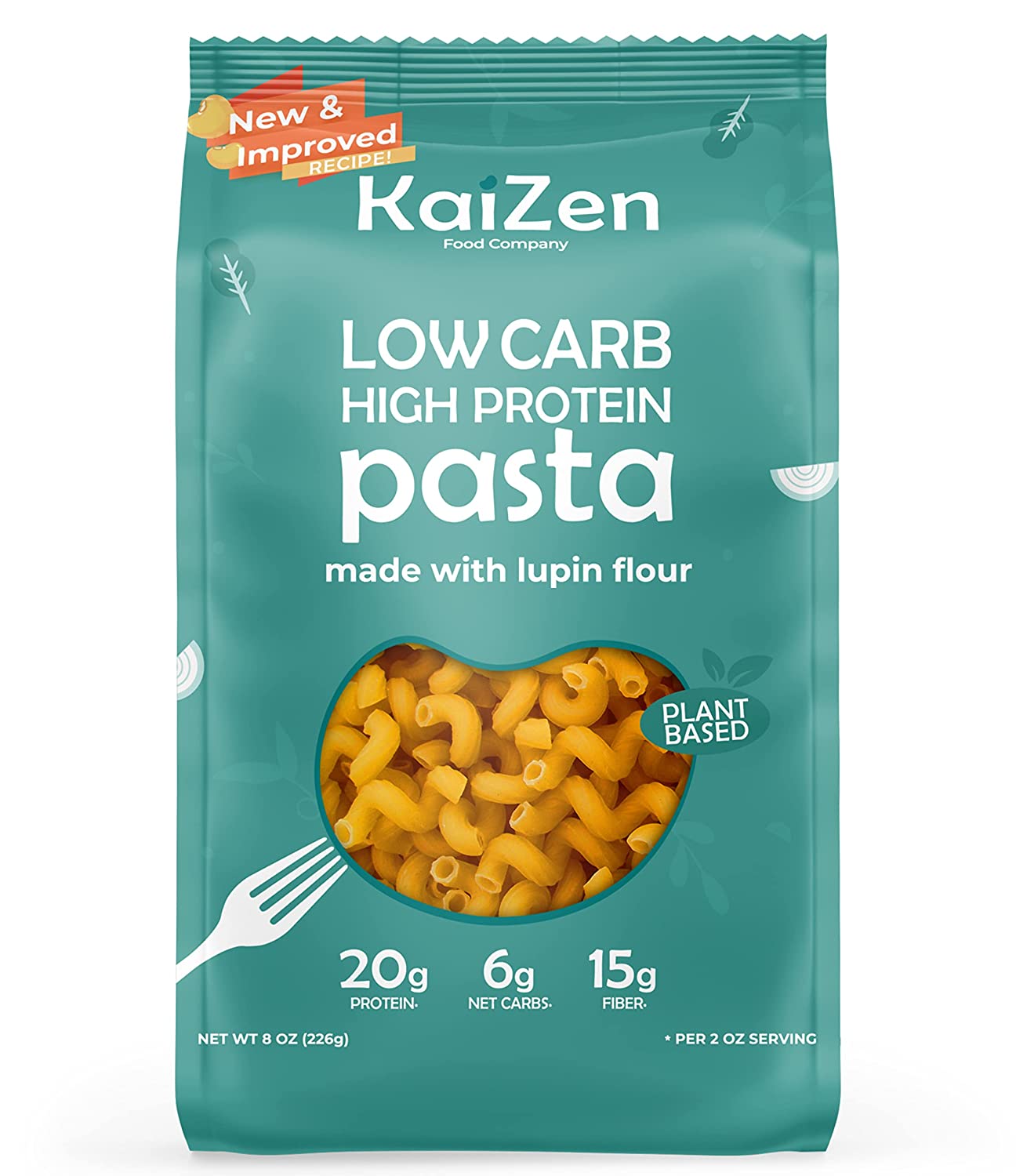 If you're not a fan of shirataki noodles, you might prefer this variety. The ingredients are lupin flour, fava bean protein, xanthan gum, and tapioca starch. This is definitely one of the better options since the flavor and texture are very close to real pasta, so if you're missing that then this one is a pretty good substitute.
Rating: 4.5/5
Capello's Fettuccine (16 net carbs per serving)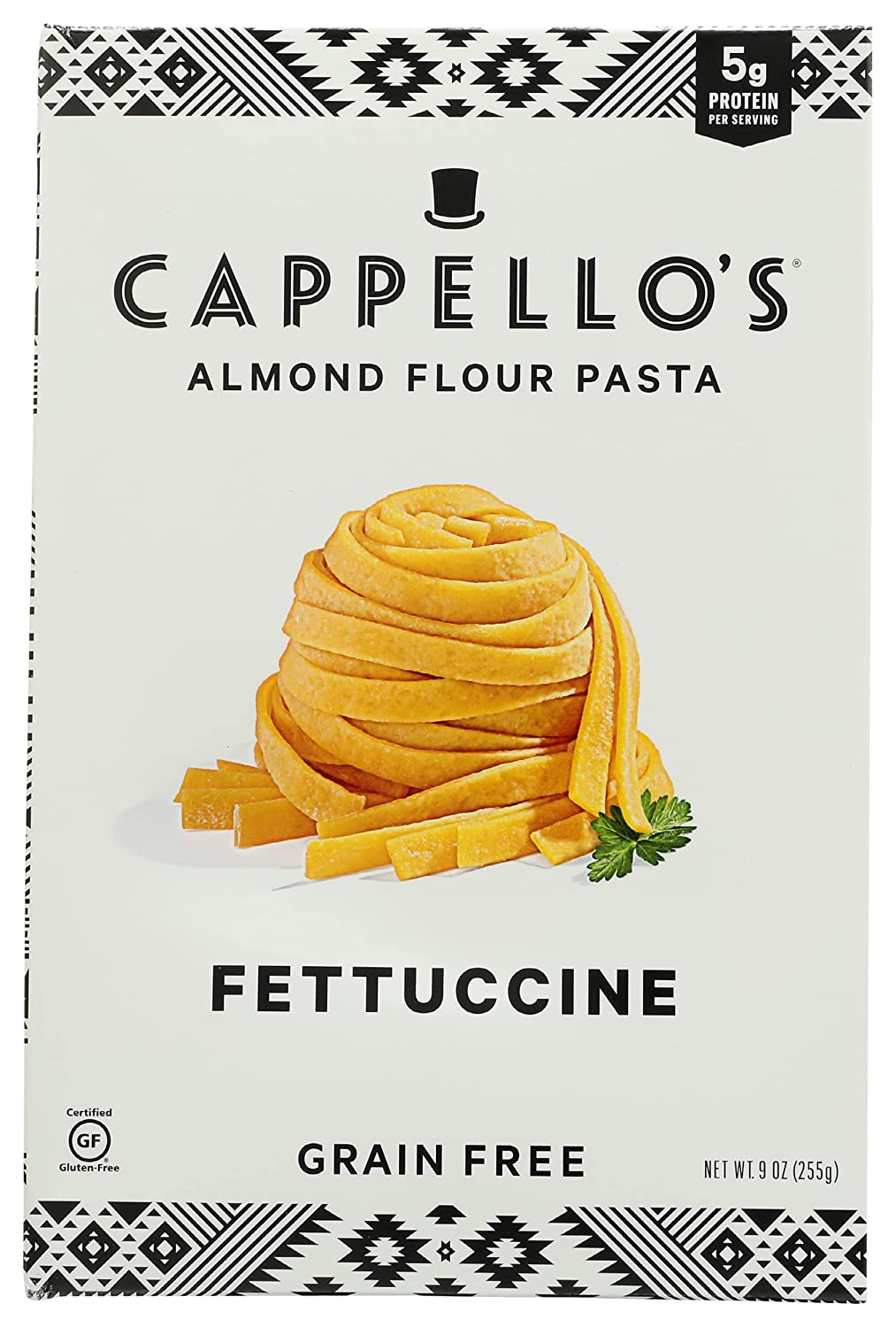 This almond flour-based pasta would suit a low to moderate-carb way of eating. It's pretty close to real pasta in terms of taste and texture, although it's one of the more expensive options. As well as almond flour, it's made with eggs, tapioca flour, salt, and xanthan gum. It's not the worst but it's not the best either.
Rating: 3.5/5
Trader Joe's Red Lentil Sedanini Pasta (29 net carbs per serving)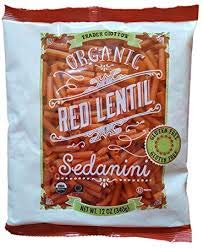 Sedanini is similar to penne in shape but it has scored lines down the outside. The only ingredient is red lentil flour. Although it holds its shape pretty well, it does have a strong lentil taste.
If you love lentils that might suit you but if you're looking for something that tastes more than pasta, this isn't it. It's also kind of dry and looks weird in sauce because of its unusual color. And the carb count isn't that great either. Trader Joe's has some amazing products but this isn't one of them.
Rating: ⅖
Immi Spicy 'Beef' Ramen (5 net carbs per serving)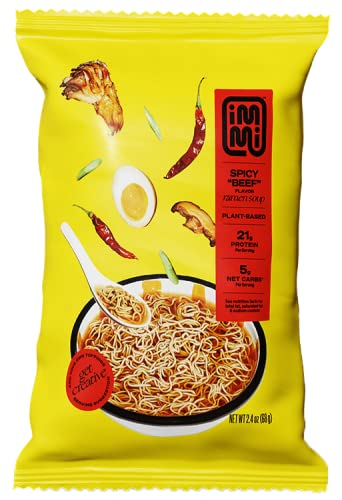 Although ramen is more noodle-like than a kind of pasta, it's worth adding this product to the list because it's low in carbs. The ingredients include pumpkin seed protein, wheat gluten, palm oil, and flavorings.
You can choose how long you cook them for the texture you prefer - soft, medium or al dente. Add whatever you like to these or swap the seasoning mixture for your favorite pasta sauce. These are a little 'squeaky' on the teeth like konjac noodles but if you can get past that, they don't taste too bad.
Rating: ⅘
Perfect Keto Macaroni and Cheese (7g net carbs per serving)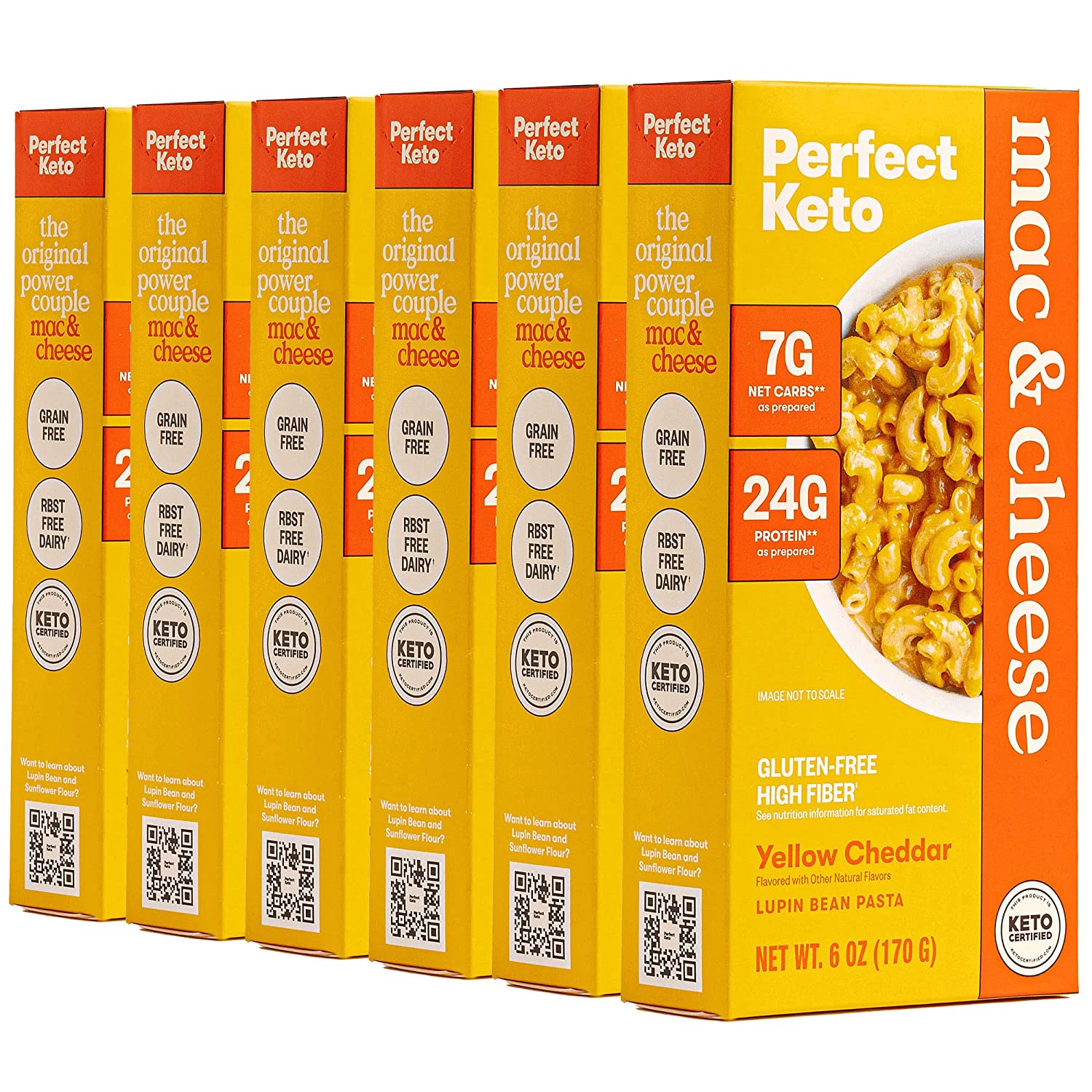 Popular with keto dieters as well as anyone gluten-intolerant, this is a complete pasta-based meal in one. It tastes quite similar to regular mac and cheese but is a little chewier. The sauce is good but it's better if you mix in some extra cheese. This low carb pasta is made with lupin flour, sunflower flour, tapioca fiber, and more.
Rating 3.5/5
In Conclusion
Finding the best low carb pasta can be tricky since there are so many to choose from and their flavors and textures vary so much. Hopefully the above reviews will help you pick which one to try next. Life is too short to miss out on pasta!
Whether you're following a keto or low carb diet, you're diabetic, gluten-intolerant, or simply looking for a healthier alternative to regular pasta, there are certainly a lot of different varieties to try.