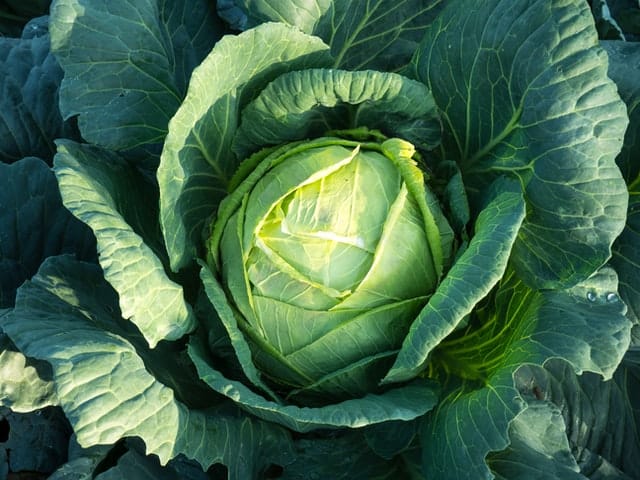 When you have diabetes, following a healthy diet is of utmost importance. If you do not follow a good diet plan, you could have sugar spikes. A rise in the amount of sugar in your blood can lead to serious health issues. As a diabetic, your body can produce too little to no insulin.
Insulin is what helps the body to metabolise carbohydrates, fats and protein by assisting with the absorption of glucose from the blood and into the skeletal muscle cells, liver and fat. Insulin allows your body to use the glucose for energy. There are times when your body does not produce the insulin, so many diabetics have to use man made insulin to control the blood sugars.
When it comes to eating a healthy diet, it could be considered the same for every person. It is just much more important for diabetics to follow a healthy menu. Eating healthy is a critical point to managing your diabetes. Controlling those blood sugars will prevent the many complications of diabetes.
Choices
Although one would think that a healthy eating plan is just which foods that you choose. It is actually much more than that. A healthy eating plan also includes:
Limiting or avoiding foods that are high in sugar content
Eating smaller portions throughout the day, have 5 small meals versus 3 large
Limit the amount of carbohydrates that you consume throughout the day
Include a wide variety of whole grains, fruits and vegetables each day
Eat less fats each day
Limit or eliminate the alcohol
Using less salt and watching sodium that is added to foods
Increase your physical activity each day
A Healthy Plan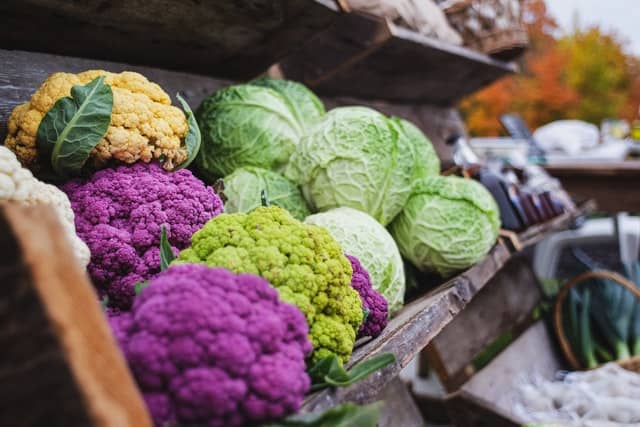 A diabetes diet is in fact just a healthy eating plan. This is why I said it is not much different for each person who eats healthy. You simply will choose the healthiest foods and maintain a routine meal schedule. Again, eating smaller meals throughout the day will work for you rather than against you. Foods that are healthy are low in fats and carbohydrates, and richer in Vitamins, minerals and nutrients that will help your body be the best it can be.
Healthy Foods
There are foods that have carbohydrates, during digestion, sugars, which are simple carbohydrates, and starches, which are complex carbohydrates, both break down into blood sugar. This is why it is so important to focus on the good carbohydrates. These will include:
Fruits
Vegetables
Whole Grains
Legumes
Low Fat Dairy
All the above also qualify in the fiber rich food group. Of course, there is a list of foods that you should avoid as much as possible. These will include
Saturated Fats: these would be high fat dairy products, animal products, beef, butter, sausage and bacon. Coconut and palm kernel oil is also considered high in saturated fat.
Trans Fats: foods in this group are processed foods, snacks, baked goods and margarines
Cholesterol: Foods that fit in here include high fat dairy products, organ meats, high fat animal proteins, and egg yolks. When watching your numbers in each category, aim for less than 200 milligrams of cholesterol a day.
One Food That Helps
Now there are many foods that will help you eat healthy. There is one that is tasty, high in fiber, low in carbohydrates and is low in natural sugars. However, this one food can be grilled, baked, fried, sliced, diced, eaten raw or cooked. It makes for a very good snack to munch on in between meals, and can be eaten plain or mixed with other foods or condiments. It can be used as the outer parts of a sandwich, would work as the bun for a burger and can be used as a wrap. How many other foods have this much versatility? The lowly cabbage could be considered a superfood of choice.
Filling yourself with vegetables is a great way to get all the nutrients, fiber and vitamins you need out of a healthy food. A diet that is high in vegetables will help the person to lose or maintain weight, stay regular and remain full between meals. Plus, cabbage comes in many varieties and is also low in carbohydrates. You can get green cabbage, red cabbage, Bok Choy and Napa, and do not forget about those delightful tiny heads of cabbage, actually called Brussel sprouts.
With all those choices, you could have a different cabbage item twice a day if you chose, and still not repeat the combination or recipe used. That is the point of having a healthy diet plan. You need variety, when you eat the same types of foods all the time, you get bored and start looking for other foods. Most often, this is when people fall off the healthy food plans.
The checks and balances of eating a healthy meal are not as difficult as it seems. When you include cabbage into your meal you are getting some of the nutrients needed that will help to maintain the glucose levels. We have learned how a diet filled with vegetables is a powerful fighter when it comes to diabetes, and cabbage is one of the best choices in this war against diabetes.
Cabbage is loaded with antioxidant and antihyperglycemic properties that basically turn cabbage into a medicine for diabetes. What can cabbage do for a person? A lot! It can help to control the glucose levels, it is beneficial for weight loss and it helps to improve the function of your kidneys.
When cabbage is added to your weekly meal plan, at least three times a week, you will reap the many benefits. There are many who do not like the smell of cabbage as it is cooking, there are many other ways to add it to foods. It can be chopped and added to soups, you can boil it and add it to salads after it has cooled down. Many people like to use it as a juice, mixed with other vegetables, you could make your own V-8 juice.
As a non-starchy, cruciferous vegetable, it is loaded in folate, Vitamin C and potassium. There are only 5 carbs in a serving, which means at a total of 15 carbs allowed per serving, you can fill up on cabbage. Cabbage also has glucosinolates and phytonutrients that are effective when it comes to detoxification. Each of the different types of cabbage contain different glucosinolates, so using a wide variety will be very beneficial in ridding your body of the harmful aspects of life.
Many people believe in the powers of the antiinflammatory abilities of cabbage. These anthocyanins help to reduce the inflammation of joints. The natural bacteria found on cabbage leaves will help with your digestive health. This natural bacteria develops probiotics, which are super healthy and helpful to the body. The phytochemicals within cabbage have been shown to help reduce the risk for heart disease and some cancers.
One point to consider in regards to cabbage, when you eat it raw, it can and often does produce bloating and gas. As awkward as gas can be for some people, it is actually a good sign of a healthy gut. Cabbage should be stored in the refrigerator, tightly wrapped. Before use it should be sprayed and washed with a vinegar and water combination. This helps to remove any pesticide residue. Plain water can be used if the cabbage is organic.
Cooking or Preparing Cabbage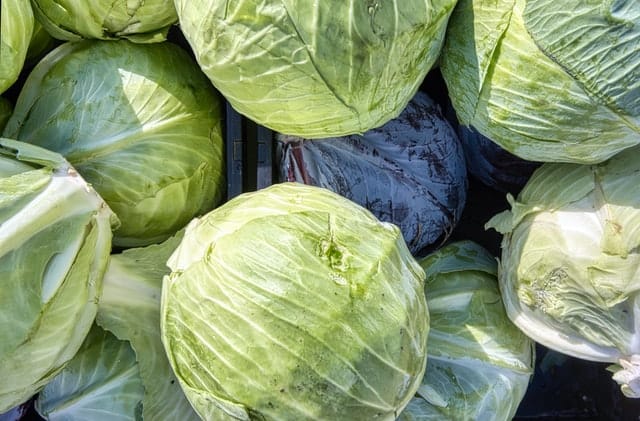 As for cooking or preparing cabbage, it can be made into sauerkraut, which will actually reduce the chances of bloating and gas. If you prefer to eat it raw, as in coleslaw, mix it with yogurt instead of mayonnaise. This will double the benefits of health. Do not forget to add some red cabbage, green cabbage and also grated carrots. Increase the combinations of vegetables for those who are not truly fond of cabbage. Some fruits can also be added to coleslaw. Halved green or red grapes add a touch of sweetness and an interesting flavor combination. If you are a fan of Chinese cuisine, a cabbage stir fry could be the perfect meal for chilly evenings with winter right around the corner.
Diabetes does not have to control you! You can have the upper hand and take control over the diabetes yourself. All you need is to discuss with a dietician some healthy food choices, some great recipes that include cabbage and you can be the one who does the controlling.
Another helpful tip when it comes to meal planning for diabetics, that actually works for all people, is the plate method. The plate is visually divided into three sections. One-half of the plate should be filled with vegetables and fruit. On the other half, divide that side into two parts. One of those will contain the protein. Recommended 4 ounces of lean protein. The other portion will contain the carbohydrates for that meal. These will include brown rice and whole grains are the best.