The sweet potato, with the scientific name Ipomoea batatas, is a kind of plant that grows in tropical and subtropical regions. It is often considered among the healthiest tropical and subtropical vegetables.
Traditional use of sweet potatoes for diabetes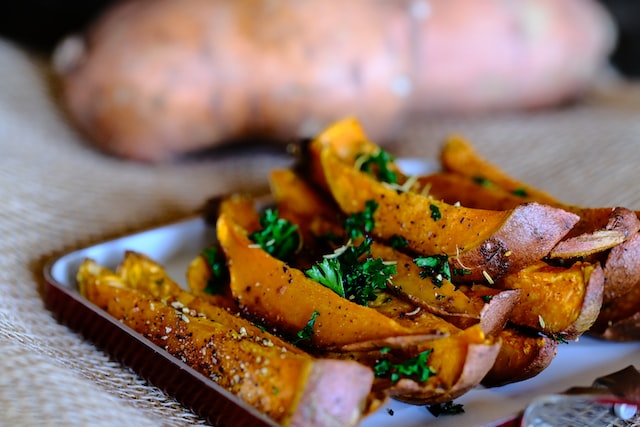 The treatment of diabetes mellitus with sweet potato is common in the traditional medical practices of nations located in Asia-Pacific, Africa, and North America. Sweet potatoes are also quite popular in the culinary traditions of these regions.
Even though diabetics are not required to completely abstain from consuming sweet potatoes, it is essential for them to be mindful of the quantity, kind, method of preparation, spice, and accompanying side dishes whenever they consume sweet potatoes.
Sweet Potatoes and Diabetes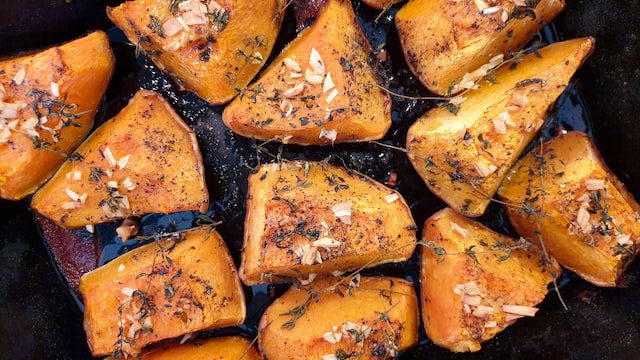 When a person has diabetes, they are often required to restrict their consumption of starchy foods like potatoes. What about sweet potatoes, which contain starch and are related to potatoes? Since eating sweet potatoes has been shown to lower cholesterol levels in the blood, they have traditionally been used as part of the therapy for various heart conditions.
Sweet Potatoes Types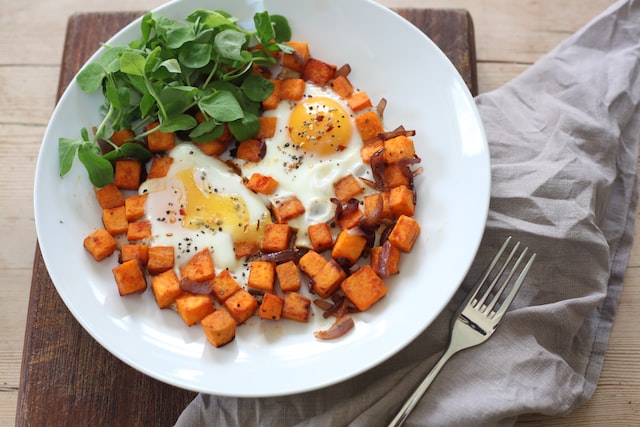 There are about 400 different kinds of sweet potatoes that may be found in different parts of the globe. Some of them are healthier for people with diabetes to consume than others, depending on the specific type.
In addition, the quantity you consume, the technique you use to prepare it, and your familiarity with the glycemic index (GI) and glycemic load (GL) of the sweet potato type you select to consume are all significant determinants.
Are Sweet Potatoes Low Carb?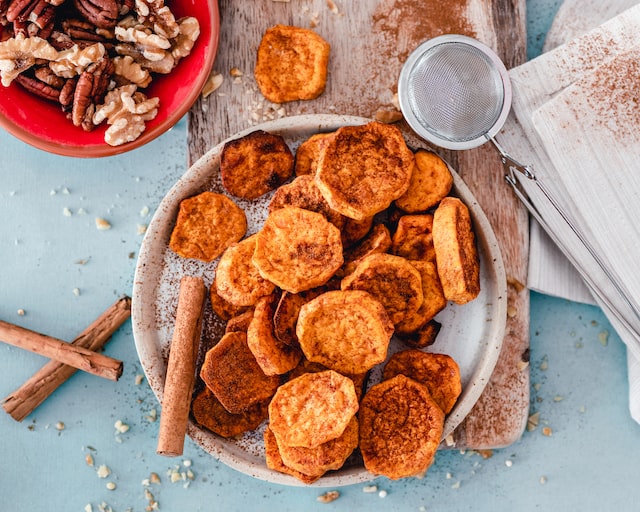 Foods high in carbs are optimal since they provide the body with its main source of energy. Complex carbohydrates, or carbohydrates that have not been processed and yet include their original levels of fiber, vitamins, and minerals, are the best option for diabetics looking to increase their energy levels while minimizing their risk of a blood sugar surge.
The sweet potato is the best illustration of a carbohydrate that is abundant in nutrients while also low in sugar, salt, and saturated fat.
The nutritional value of sweet potatoes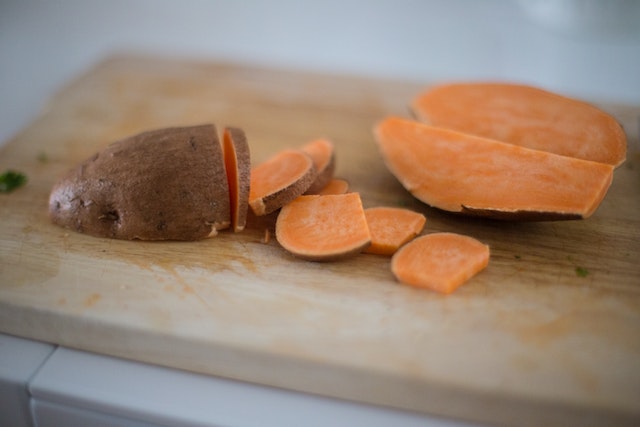 It should not come as a surprise to you that sweet potatoes are full of beta-carotene, the same eyesight-protecting nutrient that can be found in carrots because of the vivid orange color on the inside of sweet potatoes.
Also, bananas and sweet potatoes have a high potassium content, which is a great similarity between the two foods. People who have diabetes will be relieved to hear this since having low amounts of this mineral has been connected with dysfunctional blood sugar levels.
However, they are not the only two nutritional advantages offered by the food. In addition to protein and carbohydrates, sweet potatoes also include dietary fiber, sugar, sodium, potassium, folate, phosphorus, and magnesium, as well as vitamin A. 
What is the best way for diabetics to consume sweet potatoes?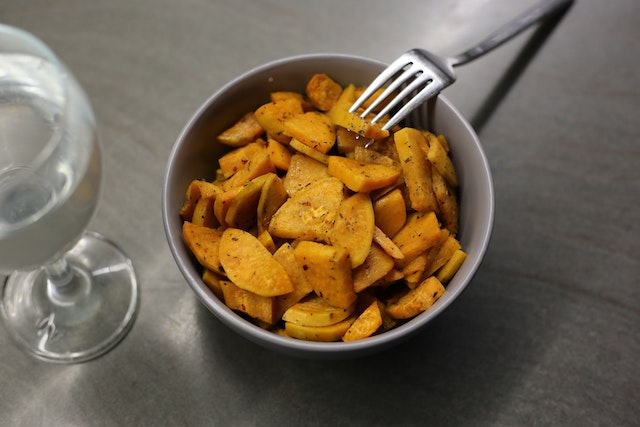 The subtropical and tropical regions of the globe produce some of the most nutritious sweet potatoes, making them one of the world's healthiest vegetables. On the other hand, the fact that they have some nutritional value does not automatically make them a suitable option for persons who have diabetes.
Sweet potatoes are excellent substitutes for white potatoes due to the increased levels of fiber and minerals, such as beta-carotene, that are found in sweet potatoes. In addition to this, their glycemic loads are lower. Sweet potatoes, just like their white counterparts, contain a lot of carbs. Despite this, people with diabetes are allowed to consume them as long as they do so in moderation.
It is believed that boiling sweet potatoes is the best method for preparing them. According to research, boiled sweet potatoes have the lowest glycemic index value, which means they will not cause a rapid jump in your blood sugar level. Sweet potatoes that have been baked or roasted have the highest glycemic index values.
How do sweet potatoes affect blood sugar?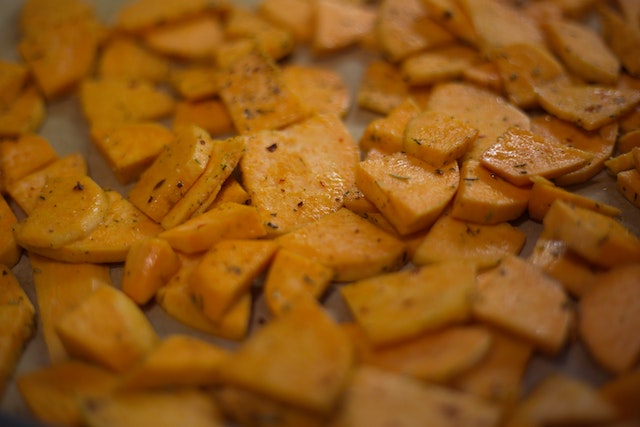 Due to their high glycemic index, potatoes may raise blood sugar levels after consumption. However, this process is slowed in part by the high fiber content of sweet potatoes. Compared to white sweet potatoes, orange ones have a higher glycemic index. 
Also, compared to other sweet potatoes, white potatoes are likely to raise blood sugar. No matter the kind of sweet potato you decide to prepare, it is important to keep the amount low and use boiling or steaming as the cooking method rather than baking.
Also, sweet potatoes are known to have a lot of fiber and a low glycemic index, which means they do not raise blood sugar levels as quickly as other foods. This may aid diabetics in maintaining healthy blood sugar levels.
If you have diabetes and want to eat sweet potatoes, the quantity you consume and the method you use to cook them are both crucial considerations.
How Often Can Diabetics Eat Sweet Potatoes?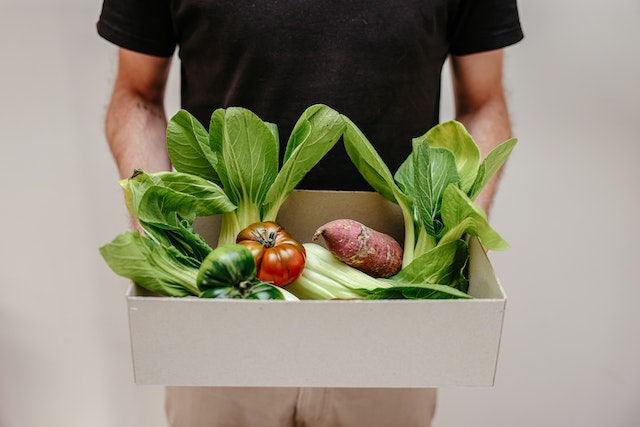 If you think you can only eat sweet potatoes once or twice a week because you have pre-diabetes or diabetes, you are wrong. You may enjoy sweet potatoes as often as you want.
Individuals who have diabetes or prediabetes are free to consume sweet potatoes as often as they want, even on a daily basis, if that is what they choose.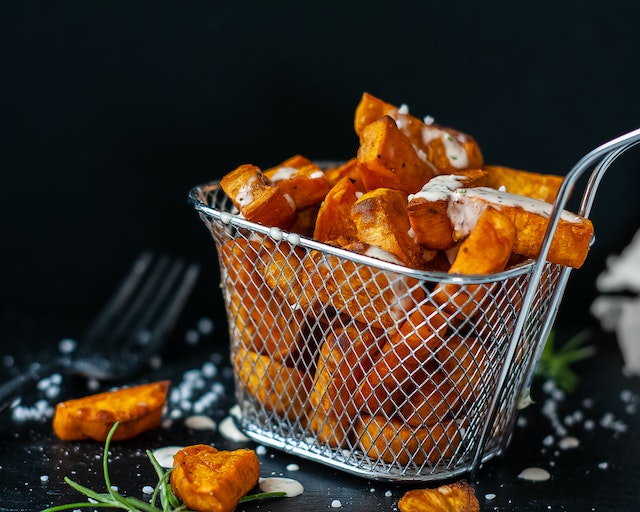 On the other hand, in order for them to maintain stable blood sugar levels, they need to consume the appropriate quantities of food and complement it with high-quality proteins, fats, and green leafy vegetables.
This means people with diabetes may consume sweet potatoes as long as they serve an adequate amount size and mix them with proteins, lipids, and green vegetables. This will prevent their blood sugar from becoming unstable.
When paired with carbs, proteins, fiber, and fats, all delay digestion; as a result, the pace at which the sugars in sweet potatoes are released into the body circulation is slowed, and your blood sugar and insulin levels remain steady.
Conclusion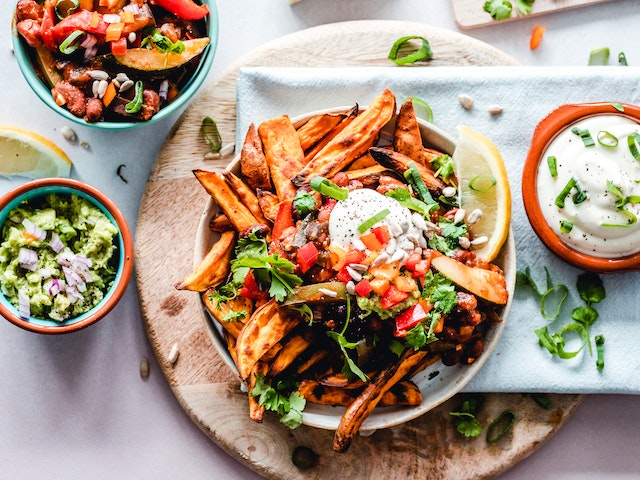 People with diabetes who are trying to stay at a healthy weight may benefit from adding sweet potatoes to their diet in a smart way. There is even a chance that some kinds of sweet potatoes might have health benefits that could help you deal with the disease.
Even though they are full of nutrients, sweet potatoes are also a source of carbs. Additionally, maintaining a smaller serving size and cooking foods by boiling rather than baking can ensure a reduced glycemic load.
People who have diabetes should eat the equivalent of one-half of a sweet potato that is of medium size. This amounts to the daily consumption of 100 grams of sweet potato.
In addition, while preparing 100 grams of sweet potato, diabetics should utilize veggies that are low in carbs. This is due to the fact that sweet potatoes already have 15 grams of carbohydrates packed into them. For diabetics, eating sweet potatoes for breakfast is the optimal time of day to do so.