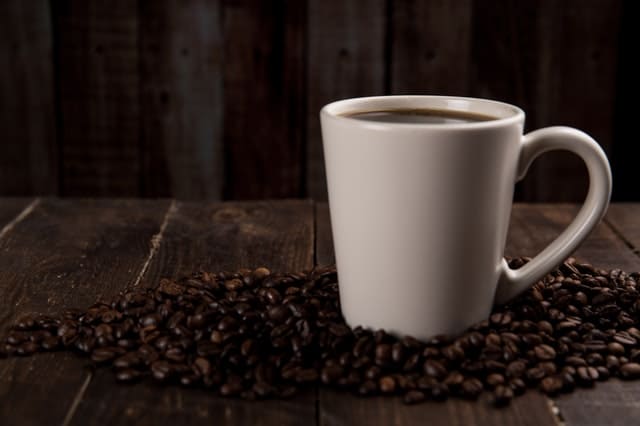 Caffeine is a stimulant that has become ubiquitous in our diet. It's not just for coffee anymore! Soda, tea, energy drinks, and even some foods all contain caffeine. So what does this mean for people who have diabetes? Can you drink caffeinated beverages with diabetes? And if so, how can you manage your blood sugar levels to keep them under control? This article will answer these questions and more! 
Should I avoid caffeine if I have diabetes?
Caffeine is not good for those with diabetes, but it does not necessarily mean that you should avoid caffeine if you have diabetes. The key is just monitoring your blood sugar levels closely during consumption and making adjustments accordingly based on what works best for YOU as an individual. It may take some trial and error but a good place to start is around 100 mg per day (a single cup of coffee). Your doctor or dietician can help recommend how much caffeine is safe for you at any given time.
What does caffeine do to blood sugar?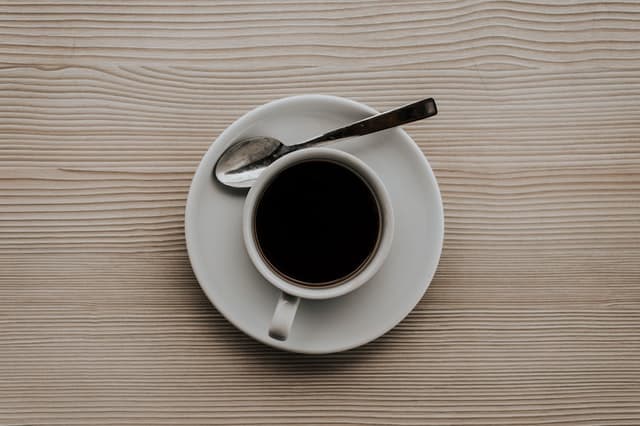 Caffeine is known to cause a short-term spike in blood sugar levels. The caffeine stimulates the release of adrenaline, which can elevate your blood sugar and make it difficult for insulin to work as efficiently. This means that if you have caffeine with a meal or snack, there will be an increased risk for spikes in blood sugar between meals when it's time for your body to produce insulin.
Epinephrine is an acute stress hormone. When you're in a stressful situation it will rise with adrenaline, but once the immediate danger passes it levels down again. The fight-or-flight response, which involves multiple hormones but mainly epinephrine, can make the glucose levels soar to very high numbers. This results in hyperglycemia, also known as "high blood sugar".
Caffeine also increases cortisol, another hormone that is a normal byproduct of the stress response. This can lead to high blood sugar levels, which may be coupled with weight gain too.
Caffeine blocks the substance adenosine. Adenosine plays an important role in how much insulin your body produces and controls how cells react to it. Excessive caffeine intake can thus cause lower amounts of insulin to be released.
It might not be the caffeine spiking your blood sugar
Caffeine is present in many different products but it may not be the reason for the spike in your blood sugar.
If you plan on drinking a caffeinated beverage with sugar, cream, or milk, make sure to factor in the carb count and bolus accordingly. The same goes for foods like chocolate, baked goods, and liqueurs. Sweeteners can also cause an elevated blood sugar level.
It's also important to note that blood sugar levels can increase gradually with the daily intake of caffeinated beverages as well.
Does caffeine cause insulin resistance?
Caffeine may not cause insulin resistance directly, but caffeine can make it harder for your body to produce the insulin you need.
How caffeine affects insulin levels is dependent on the caffeine level in your bloodstream and how long it remains there. A high caffeine intake can lead to a caffeine crash, which means insulin levels will rebound.
For caffeine to cause insulin resistance, it needs to remain in the bloodstream for a long period of time.
There is not enough research done on the correlation between caffeine and diabetes management, but some people believe that it can increase insulin sensitivity.
What if I have caffeine with my morning meal?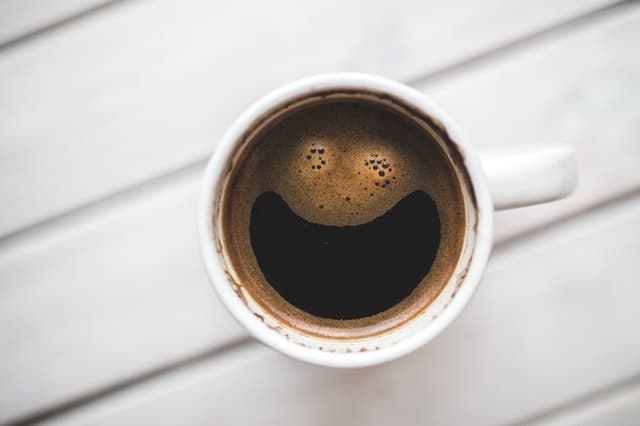 It's best to avoid caffeine before eating because of its effects on glucose metabolism and the potential to affect appetite hormones (ghrelin). You should wait until after breakfast or lunch has had time to work through your system so that caffeine does not inhibit the absorption of nutrients from your food.
The U.K.'s Centre for Nutrition, Exercise & Metabolism found that caffeine intake suppressed the body's ability to burn fat after looking at the effect of broken sleep and morning coffee across a range of different metabolic markers.
How much caffeine is too much?
According to the FDA, the recommended daily amount of caffeine intake should be limited to 400 milligrams per day. There is no set standard of how much caffeine you can have, as each person's metabolism and tolerance will vary.
The side effects of caffeine are often the result of overconsumption, especially if you have other conditions such as high blood pressure or anxiety disorders that may be impacted by too much coffee consumption. Side effects vary depending on your tolerance level but can include insomnia, nervousness, irregular heartbeat, and more.
When it comes to caffeine and diabetes, it really depends on the individual. For some, a cup of coffee may be too rich and lead to high blood sugar levels; whereas for others it's no big deal. As long as you're monitoring your blood sugars and adjusting accordingly, there is no need to worry about how much caffeine you are consuming.
The best and the worst of caffeine
As we've learned already in this article, caffeine can occur in many different foods and drinks, both naturally and unnaturally. Here are some foods/drinks with the highest amount of caffeine, according to the U.S Department of Agriculture.
• Dark Chocolate Coated Coffee Beans - 335.6mg per serving (28 pieces)
• Milk Chocolate Coated Coffee Beans - 227.2mg per serving (1 oz)
• Semisweet Chocolate Made With Butter - 105.4mg in 1 cup of chips (6 oz)
• Cup of Coffee - 94.8mg (8 fl oz)
• Average Energy Drink - 91.2mg per serving (8 fl oz)
• Green Tea - 56.8mg (16 fl oz)
• Low-Calorie Cola - 52.1mg in a bottle (16 fl oz)
• Black Tea - 52mg (16 fl oz)
• Coffee Liqueur - 13.5mg per serving (1.5 fl oz)
• Cocoa Powder - 12.4mg per tsp
• Chocolate Cake with Frosting - 9mg per 100g
• Reeses Peanut Butter Cups - 7mg per 100g
Is Caffeine Addictive?
Caffeine can be very addictive, it is a stimulant and it affects the brain similarly to an addictive drug. Over time, the amount of caffeine needed to produce the same effect may increase.
It's also important to note that when you are consuming more caffeine, there will be a greater range of effects on your body and mind because it takes longer for the caffeine levels to return down - especially in those who consume higher amounts.
If you don't want the coffee crashing later or getting jittery before bed, it's best to drink coffee in moderation. Just like anything else, too much caffeine can be a bad thing.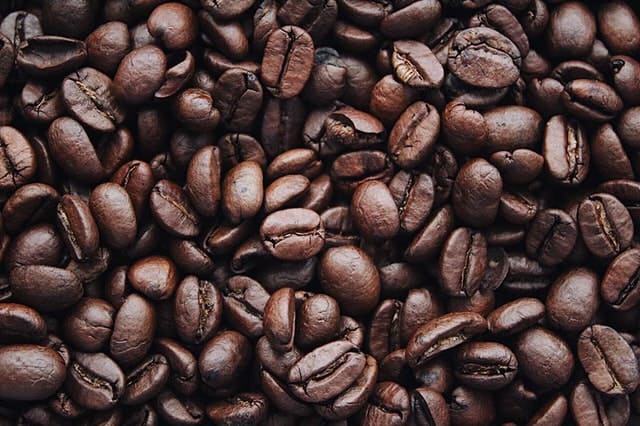 Conclusion
As we've learned in this article, caffeine can affect individuals very differently. It could be beneficial for diabetics and the best way to consume it is with food or water, not on an empty stomach. It's important to pack a diabetes snack when you're enjoying a cup of coffee to avoid fluctuation in blood sugar levels. The downside of caffeine consumption are mainly weight gain and sleep disruptions but there is no need for concern if you monitor your intake accordingly!
Did you know?
Sip your coffee slowly! This will allow less caffeine absorption as it distributes throughout your body. Remember also that decaffeinated coffees are not necessarily low in caffeine content so be mindful about what type of beverage you order at coffee shops.
Disclaimer
This article is not intended to be a substitute for professional medical advice, diagnosis, or treatment and should not be relied on as such. Always seek the advice of your physician or another qualified health provider with any questions you may have regarding a medical condition.