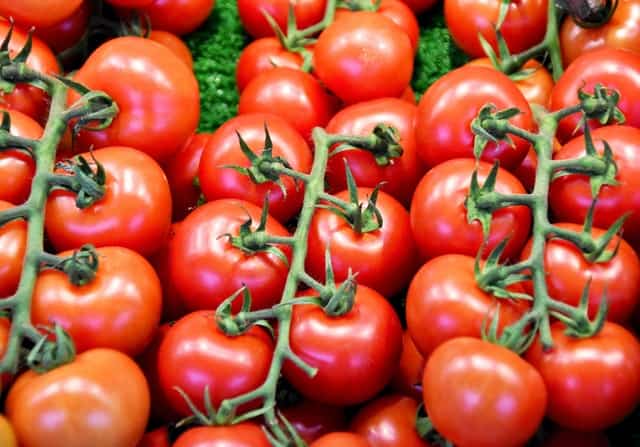 Having diabetes is no joke. Learning to manage all aspects of your diabetes will be beneficial to you at all times. This includes the foods you eat also. Tomatoes may be a helpful food when you are trying to maintain your glucose levels.
To begin with tomatoes are loaded with Lycopene, Vitamin C and also Potassium. All three of these are beneficial for helping win a battle against diabetes. Many will call the tomato a Diabetic superfood. Lycopene helps to reduce heart disease and it helps to prevent macular degeneration too.
Watch the Carb Intake
When you have diabetes, one of the first things a dietician and physician will do is to tell you to count the carbohydrates in foods. The carbohydrates do have a huge impact on the glucose index. Certain carbs do not help the body in any way. There are some that will break down and give you energy and help burn sugar. Although, for diabetics, it does not work the same.
Tomatoes have a Glucose index of only 15, this is awesome for diabetes and the food choices. All foods with an index of 55 or lower make good choices when you are diabetic and have to watch your diet closely. It is not an easy thing to do. This may mean cutting back, if not totally eliminating some of your favorite foods.
You need to accept that your health is much more important than eating those unhealthy choices. Refined carbohydrates get metabolized very quickly, this is what causes the spikes in blood sugars.
Tomatoes are also non-starchy foods. The lowly tomato is also very low in calories, which helps for those trying to lose or maintain weight. As we have already learned, diabetics have had a hard time with their weight, adding tomatoes to the diet can dramatically help the weight.
Including Tomatoes
Tomatoes are such a great addition for your daily menu, they can be cooked, and also eaten raw. Although many consider the tomato to be a vegetable, it is a fruit. Fruits have seeds, vegetables, except one or two do not have seeds.
Tomatoes can be added to foods, they can be eaten alone. The tomato can be stuffed or sliced. Stewed or roasted. You can put tomatoes on a sandwich or burgers, and even it as a snack.
Sugar In Tomatoes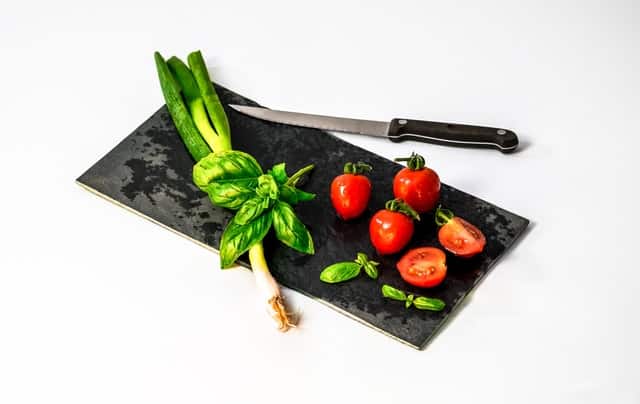 Some people are under the impression that tomatoes have a high count of sugar in them. They have been given a bad rap for a long time. The amount of natural sugar in a tomato is virtually the same as the sugar content in a carrot. For this reason, tomatoes are heavily included in a diet that diabetics follow. Grape tomatoes are also excellent for your daily food intake.
Along with the low carbohydrates, Vitamin C and Lycopene, tomatoes are also high in other vitamins such as A, B, E, K and folate. The fiber is wonderful for all diets.
Drinking tomato juice is something that could be instituted into a daily diet. If you drink tomato juice for three weeks, it will help to thin out the blood, therefore helping high blood pressure.
Diabetes and You
If you have been diagnosed with diabetes, then you know that it can be difficult adhering to strict diets. After all, you need to watch the sugar, you need to watch the carbohydrates and even the fats. There are many foods that are good for those who have diabetes. Tomatoes are considered to be one of the Superfoods. Not only because it has so much nutrition, but also because it is so versatile.
As stated, hot or cold, as juice or diced up. You can hollow them out and fill with approved ingredients or stuff with a taco flavored beef.
What makes a tomato so super? As one of the non-starchy foods, you can eat a tomato in any form every day if you choose. A sample daily menu for a diabetic would be something such as:
2 egg omelette with diced tomatoes and spinach
6 ounces tomato juice
6 ounce cup black coffee
Mexican bowl that includes pinto beans, salsa, chopped spinach, bell pepper and ¼ cup shredded cheese
8 ounces fat free milk
6 ounce tea with no sugar
Penne pasta with ground turkey, 1 cup of homemade tomato sauce, no sugar, including mushrooms, garlic, with Chopped kale and beans in pasta.
15 baby carrots with chickpea hummus
5 grape tomatoes
A meal plan such as this one only has a low amount of carbs per meal and very little sugar. Portion control is also an important aspect in maintaining the glucose levels and carbs. Below are some simple recipes that will help spread the nutrition out throughout your day, it will give variety, tons of flavor and the amount of nutrients needed each day.
Mediterranean Low Carb broccoli Salad
5 cups Broccoli florets
½ cup artichoke hearts
½ cup sun dried tomatoes
½ cup halved and pitted kalamata olives
⅓ cup red onion
¼ cup sunflower seed
2 cups lowfat Greek yogurt
Juice and zest of one lemon
3 tsp monk fruit or sweetener of choice
1 ¾ tsp dried oregano
1 ½ freshly minced garlic
1 ½ dried thyme
1 ½ dried basil
2 tbsp. olive oil from the jar of sundried tomatoes
Directions:
In a large bowl, mix together all the ingredients for the sauce
Combine well
Toss in the salad ingredients and the spices and stir to coat all well.
Another recipe that is packed with nutrients and vitamins, but low in sugar and carbs.
Salmon Dinner Plan
1.5 pounds salmon filets
3 medium lemons (2 squeezed for the juice, 1 sliced)
2 tsp lemon zest
3 cloves freshly minced garlic
2 tbsp. extra virgin olive oil
Salt and pepper to taste
Directions
Preheat the oven to 400* and spray a baking dish with olive oil spray
Make the marinade using lemon juice, garlic and salt and pepper
Marinade the salmon for at least 30 minutes
After 30 minutes, layer the lemon slices and place the salmon on top of the slices
Bake for 12 to 15 minutes
Remove from oven, cover with lemon slices and broil for 3 minutes
Remove and garnish with chopped parsley
The remainder of the meal will include 1 medium baked potato and 1 serving of roasted asparagus.
This superfood of tomato is great for snacks also. Slice one medium tomato and sprinkle lightly with sea salt.
Types of Diabetes
There are two types of Diabetes that you may have been diagnosed with, or someone you love was diagnosed and you are the one who does the meal planning and cooking. This information is beneficial to you also. Having an understanding of what your loved one is going through will be helpful for them. If you are the one who does the meal preparation, this could be beneficial to your health also.
Type 1 diabetes, the person's body does not produce insulin. Your body breaks down all the carbohydrates consumed and into blood sugar or glucose. This is then used as energy. Glucose is what the body needs to send the glucose from the blood and out into the cells of your body. This is where insulin therapy is helpful. This is treatable and manageable.
Type 2 diabetes is the more common of the two types of Diabetes. This is when your body does not use its own insulin properly. Many people are able to maintain the levels with proper diet and healthy living, along with exercise. Some people still need to use medication to assist their bodies with the work it should be doing.
With either type, there is plenty of support for diabetics. There are dieticians that can help with meal planning and portion information. Physicians will continue to monitor the patient. There are tools used to monitor blood sugar levels throughout the day. When the diabetic follows through on what they should be doing, they can live a perfectly normal life.
Diabetes is not the end of life. It can be the end of a poor diet and wrong food choices. Learning to purchase healthier foods, learning recipes that will still taste great will help. A big portion of maintenance for diabetes is eating properly. You want to have foods that fill you up, give you the nutrition your body needs, and help your body function the way it is supposed to.
Learning to control your diet will help put you back in control of your life. Find healthy foods you like, find activities that you enjoy doing and get out and do them. Who knows, you may become the influence for others to learn and maintain their lives in the same manner.
There may even be a time when you will be able to stop using insulin. Once you have learned to do all the required needs and follow them routinely.