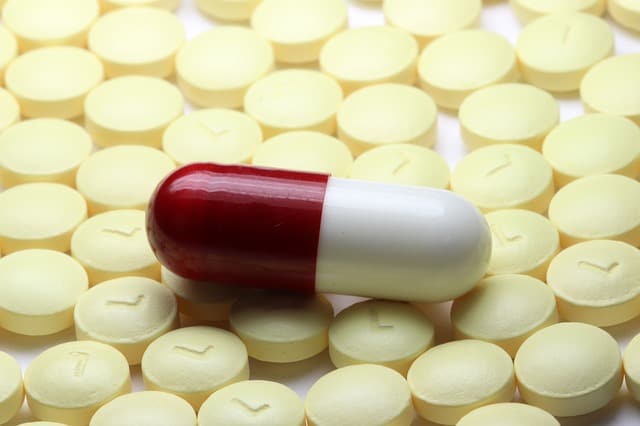 Metformin, sold under the brand names; Glucophage, Fortamet and Riomet is a prescription oral anti-diabetic medication developed specifically for Type 2 Diabetics. That is, for those diabetics who do not need to take a daily injection of insulin.
Metformin has been used for decades to treat diabetes and its related conditions. Despite the discovery of newer drugs, metformin remains the first choice for treatment of Type 2 diabetes, and is also now used in the management of polycystic ovarian syndrome (PCOS) and other insulin resistance related conditions.
Before Metformin
For centuries people have used French Lilac (Galega officinalis) to treat the symptoms of diabetes mellitus. But it was only in the last century that the active ingredient was isolated and identified. This compound, a single guanidine ring, while itself being too toxic to be used in the long term management of diabetes, led to the development of one of the safest and most widely used of all the antidiabetic medications: metformin.
Metformin belongs to a group of drugs called the biguanides, which consist of two linked guanidine rings. Although it has been used to treat diabetes for at least thirty years, it is only now that we are beginning to get an idea of how it works, even though the exact mechanisms of action remain more or less a mystery.
How Metformin Works
Metformin helps reduce plasma glucose levels and lowers the production of glucose by the liver, without increasing the concentration of insulin in the blood. This unique effect on blood insulin level is what separates Metformin from other glucose-lowering drugs of the sulfonylurea class, e.g. glyburide (Micronase; Diabeta) or glipizide (Glucotrol).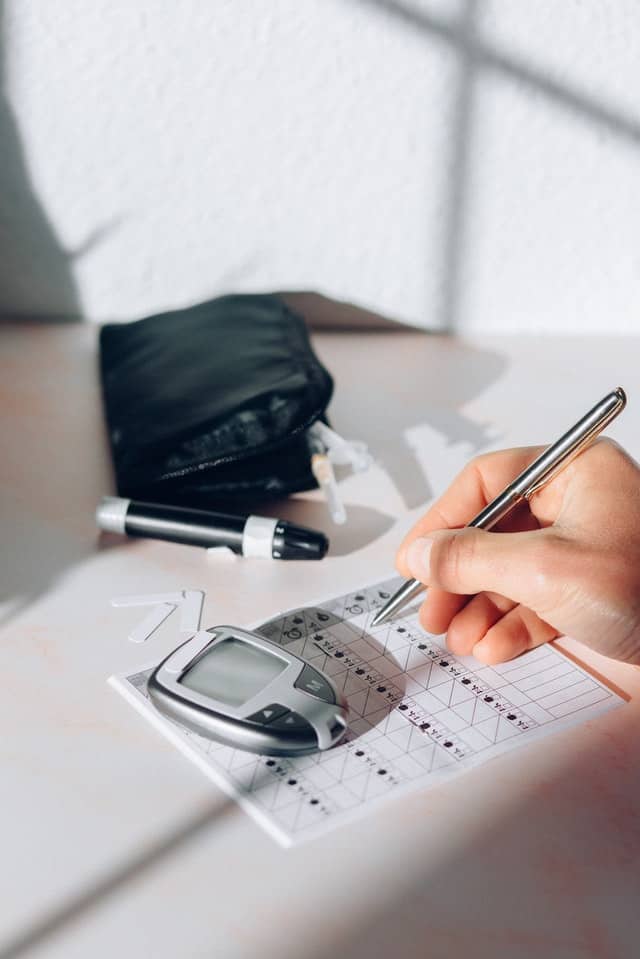 Metformin does this by increasing the sensitivity of muscle and fat cells to the absorption of insulin, thus improving glucose uptake from the bloodstream. Insulin metabolizes glucose, but if cells are not sensitized to insulin, both insulin and glucose will stay in the blood stream and not get transported to body cells. A prolonged condition of this nature will result in high blood glucose levels you find in Type 2 Diabetes.
We do know, however, that metformin has a number of different effects on glucose metabolism. These effects lead to improved insulin sensitivity in tissues such as muscle and liver as well as decreased gluconeogenesis (the synthesis of glucose from non-carbohydrate sources ) by the liver.
The net result of these and certain other actions is a decrease in glucose levels. However, because metformin is a euglycemic agent, blood glucose levels do not usually fall below normal. 
Metformin And Insulin Resistance
Metformin is an extremely effective treatment for type 2 diabetes, because it combats insulin resistance. In addition, metformin is used with great success in the treatment of polycystic ovarian syndrome, both improving the symptoms of the condition, and increasing by up to eight-fold the probability of ovulation (and so substantially increasing fertility). It also appears to be safe to use during pregnancy.
Metformin clearly has proven health benefits for those patients with insulin resistance and related conditions including PCOS, Type 2 diabetes and metabolic syndrome. For a full list of conditions that benefit from Metformin, visit Metformin And Its Benefits for Various Diseases, published in Frontiers in Endocrinology (2020)
Metformin Reduces Health Risks
Metformin has been shown to be particularly beneficial in reducing the risk of death due to the complications of diabetes in overweight and obese patients, who are especially prone to developing diabetes. However, there has been some concern regarding the potential safety of metformin in patients with preexisting cardiovascular disease and kidney disease, and so this first-line diabetes medication has not been extensively prescribed to diabetic patients with these diseases.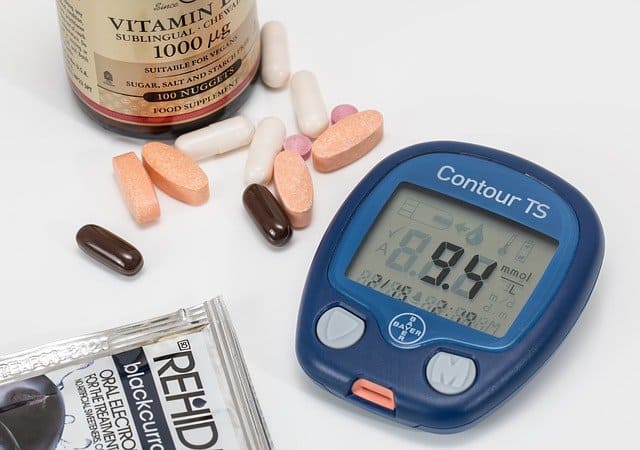 Cardiovascular disease and kidney disease are, themselves, known complications of diabetes. For this reason, the clinical research study discussed here is especially important to the health and wellness of the estimated 24 million patients in the United States, alone, who have diabetes, and to the hundreds of thousands of diabetic patients who have already developed cardiovascular disease and kidney disease in the US.
This published study, which appears in the 2006 issue of the American Heart Journal and the Archives of Internal Medicine, reports on the results of the massive Reduction of Atherothrombosis for Continued Health (REACH) Study, which included 19,691 patients with documented diabetes. (The researchers involved in the REACH Study have been following this huge number of patient volunteers since they enlisted in the study between December 2003 and December 2004.)
The findings of this very large prospective public health study validate the findings of smaller prior clinical studies. In this study, diabetic patients with cardiovascular disease were significantly less likely to die during the course of this study if they took metformin instead of other diabetes medications (or no diabetes medication at all).
The patients in this study who took metformin were 24 percent less likely to die when compared to the diabetic patients who did not take metformin. 
Among patients with congestive heart failure, which has until recently has been considered a contraindication to taking metformin, the use of metformin was associated with a 31 percent reduction in death due to all causes. Moreover, patients with other health conditions that have previously thought to preclude diabetes treatment with metformin also appeared to benefit from metformin in this study.
Diabetic patients with cardiovascular disease who were older than 65 years were 23 percent less likely to die if they took metformin, while patients with decreased kidney function (estimated creatinine clearance of 30 to 60 ml/minute) experienced an amazing 36 percent decrease in the risk of death if they took metformin.
Metformin Reduces Complications Of Diabetes
Metformin reduces the complications of diabetes such as heart and kidney diseases, as well as blindness. Metformin has been approved by the FDA since 1994. It's been successful in lowering blood sugar levels without going about it excessively. If blood glucose level is overly reduced, this will lead to hypoglycemia - with common symptoms ranging from headache, mild confusion, dizziness, sweating, and abnormal behavior, to loss of consciousness, seizure, and coma.
Side Effects Of Metformin
That's why the side effects of taking Metformin can sometimes look similar to those found in hypoglycemia. This can happen for people who somehow developed an intolerance of taking it, causing a life-threatening condition called lactic acidosis.
You must get emergency medical help if you find any of such symptoms of lactic acidosis: weakness, increasing sleepiness, slow heart rate, cold feeling, muscle pain, shortness of breath, stomach pain, feeling light-headed, and fainting. This condition of lactic acidosis is likely to develop if you have congestive heart failure, impaired kidney, or liver functions.
Older adults are more susceptible to developing lactic acidosis. People younger than 17 years old should not take slow release Metformin. In any case, no children below 10 should be given any form of it.
Other side effects might include symptoms of an allergic reaction such as throat, tongue, lip, or face swelling, breathing problems, or hives. You might also experience shortness of breath, even with the mildest of exertion, rapid weight gain, swelling, flu-like symptoms, body aches, chills, fever, headache, weakness, or even mild nausea. While taking Metformin, you might experience stomach pain, gas, diarrhea, vomiting, or muscle pain as well.
If you have a history of heart, liver of kidney disease, do not take Metformin without the express permission of your physician. If you are in a state of diabetic ketoacidosis (over production of glucose from the breakdown of your body muscle and fat tissues), call your doctor for treatment with insulin.
Most of these adverse effects may therefore be controlled by starting treatment on very low doses and slowly increasing the amount of drug taken to achieve the desired results. The absorption of metformin is also increased by taking the medication with food, which leaves less of the drug remaining in the gastrointestinal tract to cause irritation and diarrhoea.
Nausea may be improved by taking the medication in divided doses e.g. 500mg every eight hours instead of all at once. The newer sustained release formulations may also help with this problem. It is important to be aware that, in general, all the side effects associated with metformin improve with time.
Another more important, but much rarer risk, is that of lactic acidosis. This seldom occurs unless there are underlying problems such as kidney or liver disease, or heart failure, or if the daily dose of metformin used exceeds the current recommended maximum of 2550mg for adults.
Symptoms of lactic acidosis include weakness, muscle pain, difficulty breathing, stomach pain, dizziness and a slow heartbeat. This is a very dangerous condition, and needs to be treated immediately. Fortunately it is rare and very seldom seen.
Metformin Changes Lives
Metformin still has the ability to change peoples' lives in ways seldom mentioned in medical texts. It relieves the chronic tiredness that people with insulin resistance experience, and decreases cravings for carbohydrates. It also makes weight loss that much easier for people who have always struggled to lose a few pounds, and keep them off.
Metformin is a safe and effective drug which has the ability to increase both the quantity and quality of life in those unfortunate people who have insulin resistance.
Disclaimer: You should always contact your doctor before commencing a treatment - get to know which of your other types of medications (whether prescription or OTC drugs, or vitamins and herbs) will raise or lower your blood glucose level, and which could cause adverse interactions with Metformin. If you need more information about Metformin, talk to your doctor or a qualified medical professional.