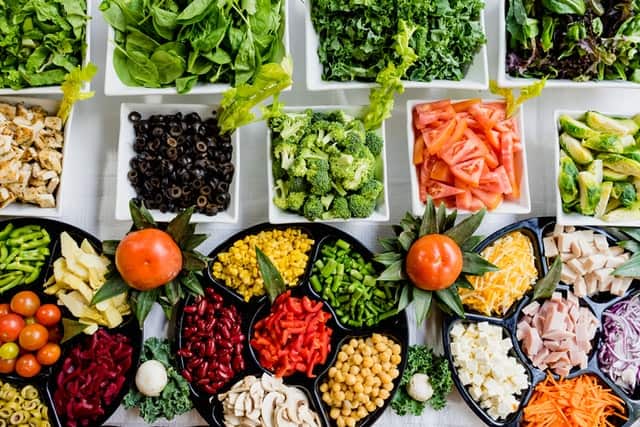 In the long fight against diabetes, more and more experts are advocating for an integrated approach that includes a healthy lifestyle and diet to help with the traditional medical model of treatment. It makes sense: Do what we might with prescribed insulin, in the end our body is the one fighting the fight, so why not make it as healthy as possible by living an overall healthier lifestyle?
One hot focus in the recent years has been the Mediterranean diet. While this diet is known to the most of us for its weight-loss and good-for-the-heart benefits, it may also have the secret power to battle diabetes. This is not to say the Mediterranean-style diet is a magical cure-all solution, though. As we'll see, the many benefits for diabetes come from this diet's healthy structure which helps regulate your body's natural strengths.
What is Mediterranean diet?
Originally, the so-called Mediterranean diet simply refers to the typical eating habits found in countries surrounding the Mediterranean sea, including Greece, Italy, Spain, and other countries in the Eastern Mediterranean region. As the cuisines from these countries travelled to North America, they've become one of the focuses of enthusiasts of healthy living because of their healthy, naturally sourced ingredients largely free of artificial food additives.
A Mediterranean diet, in a nutshell, advocates for a primarily plant-based eating structure, with the main source of protein from seafood and poultry, occasional consumption of red meat and the main type of oil used in cooking being olive oil.
While in many of the Mediterranean cultures processed carbohydrates are eaten, such as bread and pasta, in the dietary structure referred to by people who are dieting, any processed foods are eliminated or severely limited. Instead, the modern Mediterranean diet trending in North America insists that we eat only whole grains, such as rice and oat, among others.
What does a meal in Mediterranean diet look like?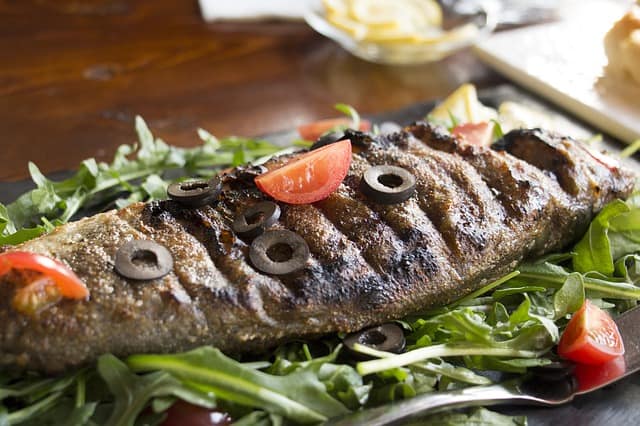 As mentioned above, the main cooking oil used in this diet is olive oil, which has many health benefits. Among them, numerous preventive factors for certain diseases have been attributed to it. But more details on that later.
Obviously, processed complex carbohydrates, such as bread and pasta and pastries, are a staple among many of these Mediterranean countries. But these are also foods that spike blood sugar levels quickly and are not all that nutritious.5 Naturally, the modern Mediterranean diet many use to lose weight and maintain a healthy lifestyle bans all of these foods
What is included in a typical meal following the Mediterranean diet?
For protein, being located by the ocean, seafood is naturally a staple in Mediterranean countries, although chicken is also a frequent. Vegetables are a must, since this is, after all, a primarily plant-based diet. When we say "plant," not just vegetables, but grains (e.g., rice, oat, etc.) and legumes (e.g., green peas, lentils, etc.) are also included. For additional fibre, substitute the usual white rice with brown rice, white bread with multigrain.
In moderation, cheeses of all varieties are often part of the recipe.
Of course, nuts and fruits are, of course, okay on this diet plan. But as anything, it's better to consume them in moderation. Many think of healthy diets as consisting of bland dishes with no flavour. Yet, all these regions are known to make natural and simple ingredients tasty. Mediterranean dishes are made with fresh, natural ingredients, cooked with simplicity.
But Mediterranean diet isn't just a generally healthy eating option, it may be the diet of choice for those who struggle with diabetes to help with their fight.
How does diabetes benefit from the Mediterranean diet?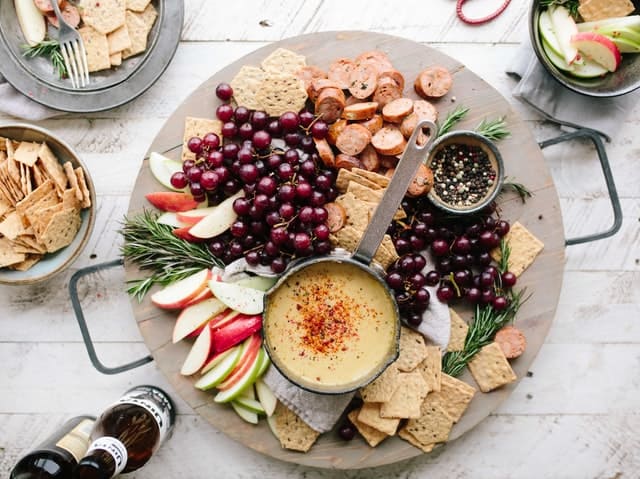 In 2013, the Mediterranean diet was included as a dietary recommendation in the Clinical Practice Guidelines for Diabetes. And it was for good reason.
The staple cooking oil used in Mediterranean cuisines, olive oil, contains mainly what's called a monounsaturated fat. Compared to saturated fat which exists in our beloved butter in North America and Europe, in large quantities, monounsaturated fat is linked to lower risks of both high cholesterol and heart disease, which both are associated with diabetes.
Moreover, diabetic patients suffer from a depletion of insulin, which stimulates metabolism of sugars in blood stream by body tissues. And olive oil has been found to improve certain body tissues' responses to insulin. This may be attributed to the high Omega-3 fatty acids present in olive oil. Research has linked high levels of Omega-3 to a low resistance to insulin.
Speaking of Omega-3, the protein source of the Mediterranean diet is an additional reason of its helpfulness in battling diabetes. As mentioned above, a major source of protein for these countries shored on the Mediterranean sea is seafood. Many of fishes used in this region's cooking are rich sources of Omega-3.
These fishes include salmon, tuna, cod, mackerel, herring, anchovy and sardine. Further, the absolute gem of any ocean, oyster, is also a great source of Omega-3. It is recommended that for an adult, seafood consumption should be 2 to 3 times a week.
While on a Mediterranean diet, you're sure to consume sufficient amounts of Omega-3. Thus combined with the standard insulin prescription, you've been armed with a formidable weapon in the fight against diabetes. Furthermore, according to Dr. Catherine Chan in an interview with Diabetes Canada, she reported the Mediterranean diet was linked to a host of health aspects intimate to diabetes. These include better blood glucose control, lower blood pressure, less inflammation and weight loss.
Last but not least, there's two more thing the Mediterranean region is known for, and both may get tricky for those with diabetes. You guessed 'em: Wine and cheese.
According to WebMD, the recommended amount for men is less than two glasses, while for women, one. The main reason for saying alcohol is a tricky matter for people with diabetes is that alcohol consumption may kick your blood sugar either way for about a day's time. Moreover, most alcoholic drinks contain sugars, carbohydrates and high calories and little nutrition. These are not good things for someone struggling with diabetes.
Without complicating the matter with all the alcohols we have available today, it should serve as a general guideline that you drink within the recommended amount, drink slowly, try to go for alcohol that contains less sugar, and try to mix high alcohol content drinks with water or diet soda. If confused, unfortified red wine is a safer bet, and the dryer the better. Not only does it contain less calories than spirits and liquors, it has all the nice antioxidants. That said, please do consult your doctor before making a decision.
As for the god of dairy products, cheese, because of it's high in calories and saturated fat, it's not a great option for diabetic patients. That said, as part of a balanced and healthy diet, which the Mediterranean certainly is, cheese can be safely consumed in small amounts. But before you give into the cheesy temptation, call up your doctor first.
All in all, Mediterranean diet is a diet that follows the eating habits characterized in regions and countries surrounding the Mediterranean sea. Its structure is pillared by vegetables, whole grains, legumes, with the main sources of protein being seafood and white meat, all cooked primarily with olive oil.
This diet, without supplements, naturally comes with a high intake of Omega-3 fatty acids, which has been linked to health benefits pertinent to diabetes, including cardiovascular health and lower resistance to insulin. Under this dietary structure, Omega-3 not only comes from olive oil, but also from many different fishes that are featured in the Mediterranean cuisine.
Advocating for healthy and naturally sourced food choices, this diet consequently steers clear of unhealthy ones such as butter and added sugar. However, extra caution is warranted when it comes to bread and pastas: these should be eaten in small amounts and in their multigrain or whole wheat counterparts.
And it almost pains me to say, but it's best to restrict such decadence as wine and cheese, a combination of heaven. That said, don't be shy to bring up your indulgences with your doctor when making your dietary plan. After all, happiness is important in fighting any illness, no?
Indeed, according to CDC, people with diabetes are up to 3 times more likely to be depressed. It's a common knowledge that pleasant consumptions trigger the release of dopamine and serotonin, the feel-good hormones, and I'll be damned if wine and cheese doesn't do exactly that. So consult your doctor, and if possible, take a sip of wine, a nibble of the cheese, and get your mini dose of feel-good hormones.
Fighting diabetes often goes into a long haul, and an overall healthier lifestyle surely cannot hurt the chances of winning. Although it's not some esoteric cure-all we all wish there is, the Mediterranean diet might just be the extra daily punch needed to win the whole thing against diabetes.