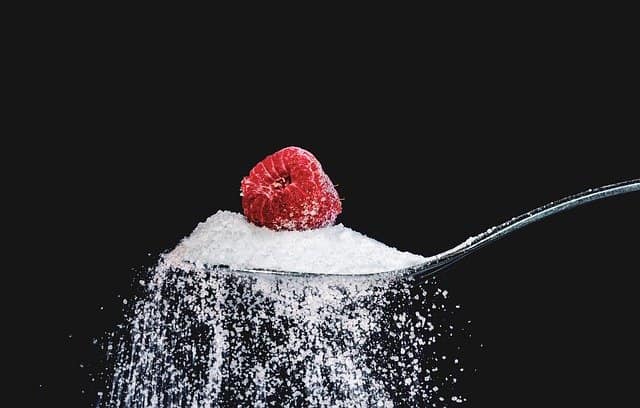 A researcher from John Hopkins University accidentally discovered a groundbreaking product that would later become an alternative to a sugar called saccharin in 1879.
From the late 1800s to the early to mid-1900s people have enjoyed artificial sweeteners. When it came to World War I and II, when sugar supplies were dwindling, saccaharin was used as a substitute when rationing. Ever since then these substitutes have been used for various reasons but mostly to flavor food and drinks without adding on extra calories.
Artificial sweeteners can give a sweet taste to drinks and meals when measured correctly. Often when administering it, it requires much less than you would need when measuring sugar. It can be as high as 500 times sweeter than ordinary sugar.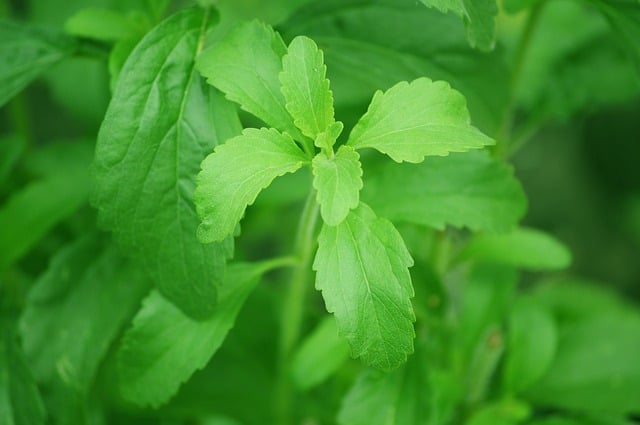 6 FDA Approved sweeteners in America as of 2021
Acesulfame potassium (Sunett)
Aspartame (NutraSweet or Equal)
Sucralose (Splenda)
D-Tagatose (Sugaree)
Saccharin (Sweet 'N Low)
While GRAS also approves:
Steviol glycosides/Stevia (Pure Vea, Sweet Leaf)
Some people also consume sugar alternatives like raw sugar and brown sugar. But this is simply sugar with additives like molasses. They are not healthier than unrefined white sugar but are just sugar disguised as something perceived as healthier.
On the market, there are also many plant-based sugar substitutes that are sold as health supplements such as coconut sugar. Some people also substitute sugar for honey or syrups in their coffee or tea and baked goods.
Certain parts of stevia are approved as safe to consume (from the leaves of the stevia tree) by the FDA but the whole leaf stevia and crude stevia extracts are not.
Here, we will focus on the 5 recognized FDA-approved artificial sweeteners (listed up above) to keep it simple.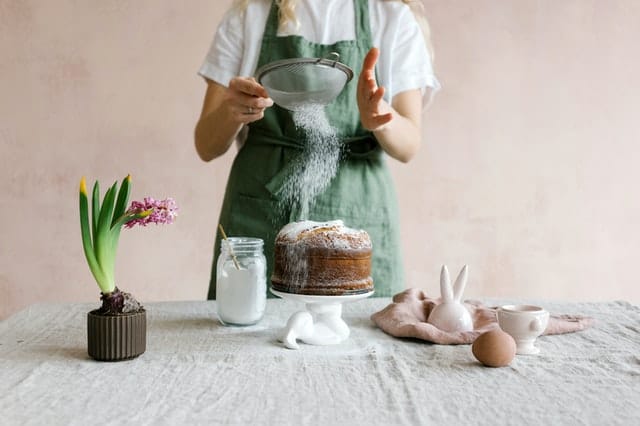 Background
"More and more products are being produced each year that are labeled "Sugar-Free", "Diet", "Low-Cal", "Light", or "Artificially Sweetened"." This is the main area of development for soda companies such as Coca-Cola and Pepsi. Candy companies also have been testing out many low sugars or artificially sweetened substances in their candies.
As the dosage used with artificial sweeteners is much lower than with sugar there is a limited chance that there would be a detrimental effect on the body after consuming it.
Sweeteners and Diabetes
At first, the critics of saccaharin said it caused bladder cancer after studies with mice found that the male mice ended up with bladder cancer after consuming it. Later it was found that the male mice had a predisposition to bladder cancer unrelated to saccaharin use.
There have been various debates about aspartamine as well by critics. With people saying it wasn't healthy and was causing brain tumors and chronic fatigue syndrome to name a few things. People with phenylkenoturia (PKU), a disorder of amino acid metabolism were the one's identified as having a problem. As it can cause intellectual, behavioral changes, etc. So this warning was removed in the early 21st century and aspartamine has been enjoyed ever since.
Stevia is a relatively new kid off the block when it comes to sugar substitutes, and has also had its critics. Stevia has been popular in South America and Japan for many years. According to Ray Sahelian, MD, author of The Stevia Cookbook after 30 or so years of use in Japan with no significant complaints, it's safe to say this sweetener is fit for human consumption for the long term.
Sweeteners and Calories
The main argument for sweeteners is that it decreases calorie intake at the same time reducing the risk of diabetes and other health-related issues like heart disease. If you do not need to watch your intake of sugar and are relatively healthy then you may not need to use these sweeteners. But for many who struggle with these illnesses, they need to consider them so that they can add flavor to their cooking and drinks.
On the other hand, there are still those who believe that artificial sweeteners are not good for human consumption. They continue to oppose those who are in the business of artificial sweeteners like soda manufacturers and candy manufacturers.
Next, we will explore both sides - for and against this argument of artificial sweeteners.
Pros of Artificial Sweeteners
Artificial sweeteners may come from natural sources - artificial sweeteners can be derived from natural products and aren't all just "chemicals" like stevia.
You can use artificial sweeteners in almost everything - from baking to drinks and desserts and sauces, you can use them in almost anything you cook. Although you cannot get the same effect by cooking with sugar, as muffins, cakes etc as they do not rise as much. You can still enjoy the same sweet treats minus the guilt.
It can help people control their weight - as each teaspoon can be as much as 10 grams of sugar if you drink a lot of tea or coffee per day then you could be saving a lot of precious calories. Also if you consume soda drinks, you can also save a lot of calories by drinking an artificially sweetened beverage.
It can be helpful for those who have diabetes - for those with diabetes limiting sugar is important. So to make sure you are consuming less sugar, a sugar substitute may be necessary. Reducing calories through using a sugar substitute can go a long way in maintaining your health and diabetes.
Is better for oral health - sugar can promote cavities and can also promote bacterial growth and plaque around the gum line. If you are consuming less sugar then your teeth and gums could be in a much better shape.
Less chemical exposure when consuming them compared to sugar - sugar is sprayed with herbicides and pesticides. Some natural sweeteners can grow on trees naturally and are harvested and some substitutes are made in the lab where there are no reasons for spraying.
Cons of Artificial Sweeteners
Does not provide bulk or volume to foods and drinks - people who are against sugar substitutes believe they provide no additional value if consumed regularly, and also they do not bulk up recipes.
Products may cause health problems - some of those people who are against the substitutes believe it can cause cancer and other illnesses such as liver problems. However, there have been hundreds of high-level tests on these sugar substitutes on animals and humans, and no definitive proof has been found that they cause health issues in humans. Over the last 40 years, many countries have gone as far as banning sugar substitutes, however, it's been proved that cancer in rats from sweeteners was caused by other factors, not from the sweetener.
Can leave a sour aftertaste - just a common complaint that certain substitutes can give a strange aftertaste after consuming them.
You can consume too much if you aren't careful - although this could happen, it would only happen after copious amounts of sugar substitutes are consumed. So it is highly unlikely that this could occur. 3400 mg of aspartamine per day is the upper limit, consider a can of soda is 200 mg. You would need to consume a lot of soda to reach this limit.
You are replacing sugars with chemicals - which is not true, some of the artificial sweeteners like stevia come from a tree. Experts say it can cause disease or illness because of all the chemicals and how it changes how the liver deals with fat. However, this is yet to be proven.
Can lead to possible weight gain - there are some reports that artificial sweeteners can cause weight gain in people in the short term. However, there is not much evidence that supports this claim. "Artificial sweeteners may trigger cravings for other sweet foods," says Suzanne Somers. "when your body is not fed nutrients, it asks again and again for more food, triggering heavy-duty cravings for fattening, sugary foods." This is in turn may encourage some people to reach for the sugar.
Discussion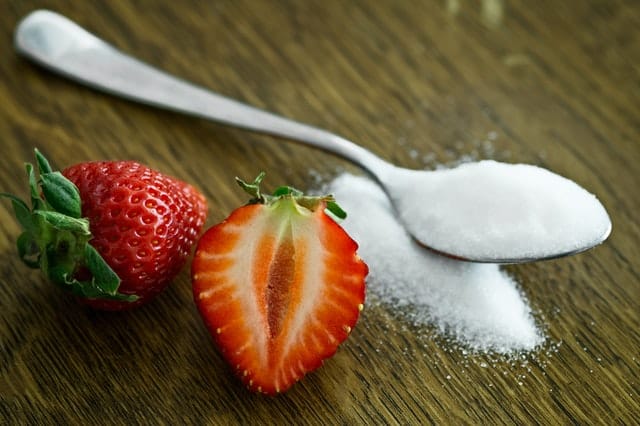 There are cases for and against the use of artificial sweeteners. However, with all things, if you choose to take artificial sweeteners only consume them in moderation. Although you can reduce your calories by consuming less sugar, you may need to be careful with the particular sweetener you choose. As stevia is plant-derived it is the only natural sweetener available on the market aside from syrups, honey, molasses, etc. This would be good alternatives for diabetics and people who are looking to lose weight.
However, it may not meet the flavor profile that some prefer, so you can definitely try the different sweeteners to figure out which one you like the best.
The pros of artificial sweeteners are that they are good for those wanting to lose weight, for those who wish to maintain their health if they have diabetes, and for those who want to avoid cavities and gum disease. The cons are that artificial sweeteners may cause health problems such as cancer, and they can cause weight gain. Also, it uses nasty chemicals rather than naturally derived from a plant or tree.
It is up to the individual to make a decision on which sweetener is best for them. However, there is limited evidence to suggest that sweeteners cause cancer and other health problems so this is great for peace of mind.
Conclusion
Although artificial sweeteners have been around for over 100 years there is no definitive proof that they cause diseases or illnesses. There have been hundreds and hundreds of research studies done with no actual proof that they can affect our health in a detrimental way.
But to be on the safe side, we suggest you lean towards natural solutions from plants that have not been modified. Such as stevia and coconut sugar, or even plain honey or syrups. If you do have health issues like diabetes it is advisable that you contact your doctor for a professional opinion on what sweetener you can use safely.
There are risks with everything you consume. However, the FDA and other agencies are there to protect the average consumer from any deadly health effects from these foods. If you have any doubts about your sweetener please do consult a doctor for medical advice.