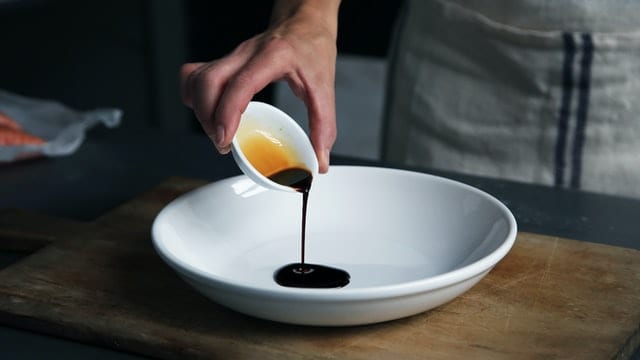 Balsamic vinegar is incredibly popular and even more delicious. Made from unfermented grape juice, this aged vinegar is believed to have many of the same health effects as regular vinegar while also being sweet and great for a variety of dishes.
While some vinegars are believed to be beneficial for diabetics, balsamic vinegar is quite unique. Let's take a look at some of the health benefits of Balsamic Vinegar and see how diabetics should approach this culinary treat.
What is Balsamic Vinegar?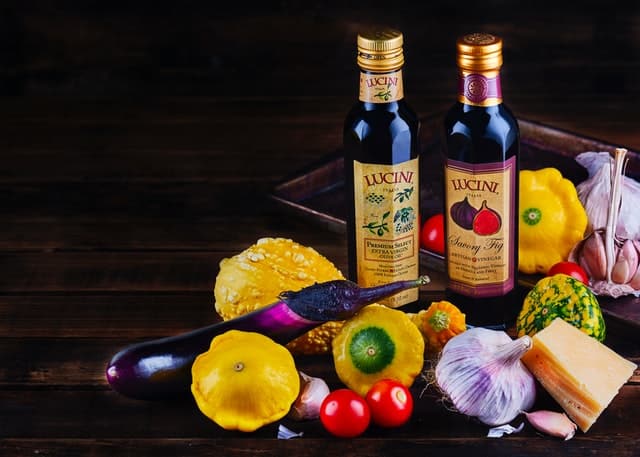 Balsamic Vinegar is made from grape juice and aged in wooden barrels from a couple of months to dozens of years. Balsamic Vinegar is acidic like all vinegars but has a distinctly tart and sweet taste.
The quality and varieties of Balsamic Vinegar are endless, along with their uses in food. Some makers will add flavorings or age the vinegar in different types of barrels to get unique flavors. Bottles of aged Balsamic Vinegar can cost hundreds of dollars.
Chefs and home cooks use Balsamic Vinegar for a number of applications. Many people like it simply as a dressing or mixed with olive oil for dipping. Others will mix it into marinades, sauces, and even in stir-fries.
Balsamic Vinegar is a staple in modern cooking all around the world, so understanding what it is and how it affects the human body is a must for diabetics.
Balsamic Vinegar and Blood Sugar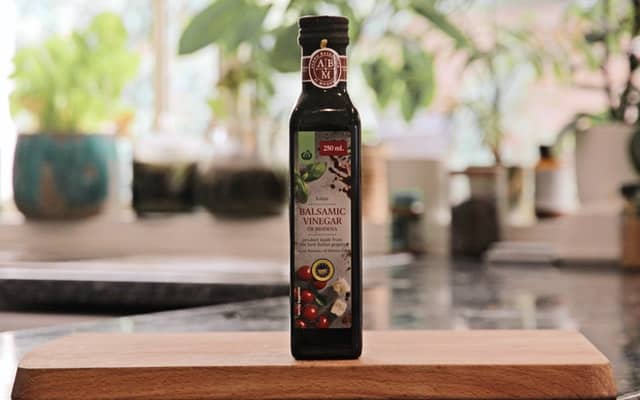 Vinegars in general have been known to be a great way to manage your blood sugar levels.
Balsamic Vinegar is one of these vinegars that is considered an anti-glycemic. In this example, vinegar: medicinal uses and antiglycemic effect, researchers discovered that after consuming vinegar, those who have insulin resistance experienced a blood sugar plateau that lasted up to five hours.
People who use Balsamic Vinegar in order to gain some of the health benefits not only include it in their meals but are also known to eat it before or after meals as well. Therefore, using Balsamic Vinegar as a condiment or dressing is a great way to add complex flavors and sweetness for diabetics.
Can Balsamic Vinegar Help with Weight Loss?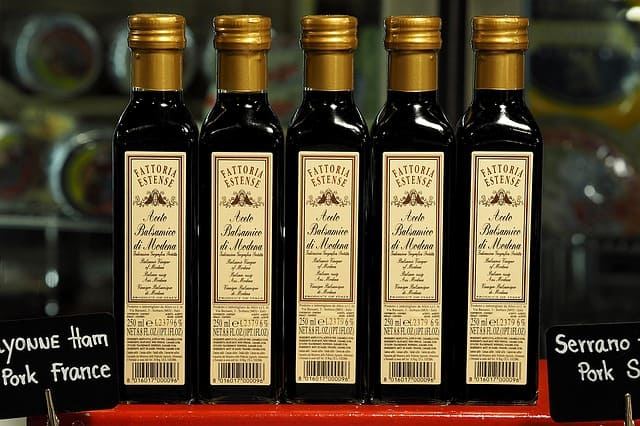 While people with diabetes are mostly concerned with their blood sugar levels, there are other factors that diabetics should be concerned with. Weight gain has been shown to worsen the effects of diabetes, so managing your body weight is just as important.
Balsamic Vinegar, along with other types of vinegar, is known to have weight-loss characteristics. Within Balsamic Vinegar, there is a probiotic compound that makes you feel full for long periods of time. Because of this, Balsamic Vinegar is a great appetite suppressant and why some people will eat it at the end of meals.
Additionally, unlike other condiments or dressings such as butter, oil, and mayonnaise, Balsamic Vinegar is fat-free. While Balsamic Vinegar itself isn't going to make you burn more fat, it is an effective way to suppress your appetite and supplement other flavor enhancers like butter.
Balsamic Vinegar is Great for your Cholesterol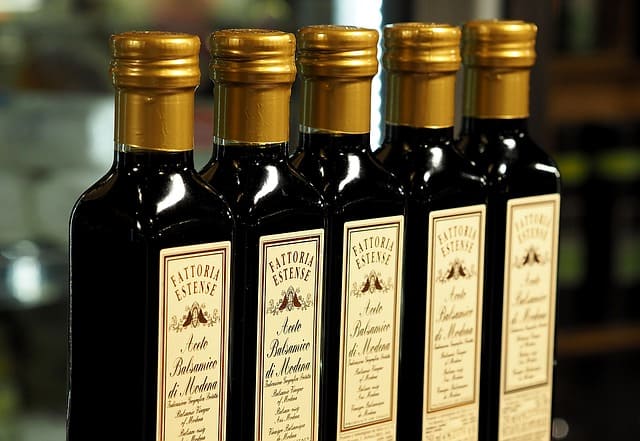 Similar to issues around weight gain, diabetics are often concerned with their cholesterol levels. While there is a difference between good and bad cholesterol, managing these numbers is crucial to maintaining a healthy lifestyle.
One of the most well-known benefits of Balsamic Vinegar is that it is a superfood when it comes to lowering your cholesterol levels. This is because Balsamic Vinegar is filled with antioxidants.
The antioxidants in Balsamic Vinegar when digested will target cells that are toxic to your body that is known to inflate your bad cholesterol levels (LDL). When using Balsamic Vinegar as a glaze or dressing (minimal transformation of the product), you are helping your body protect itself from clogged arteries.
Improve Your Blood Circulation with Balsamic Vinegar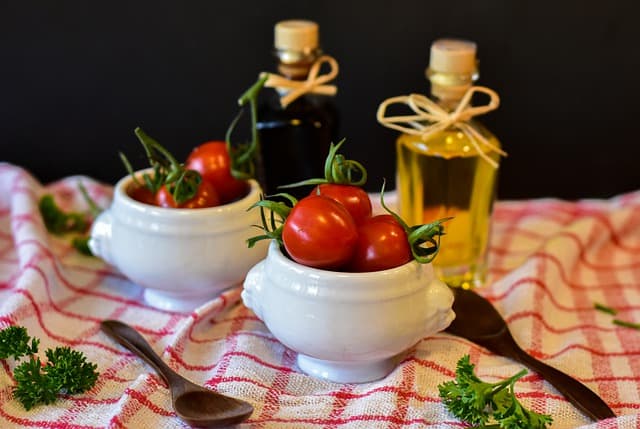 While the antioxidants in Balsamic Vinegar are shown to help in the fight against clogged arteries, Balsamic Vinegar is also great for your overall blood flow.
Within Balsamic Vinegar, there are polyphenols, which are believed to help your cardiovascular system function more efficiently. Since Balsamic Vinegar is a fruit product, being made from grapes, it sometimes has similar health benefits.
For instance, grapes have been shown to prevent blood platelets from accumulating in your blood vessels, potentially lowering the risk of heart disease. This is among a handful of reasons why doctors feel that the Mediterranean diet, heavy on fruits, nuts, and oils instead of butters, helps people live a happier and longer life.
Balsamic Vinegar can Help with Hypertension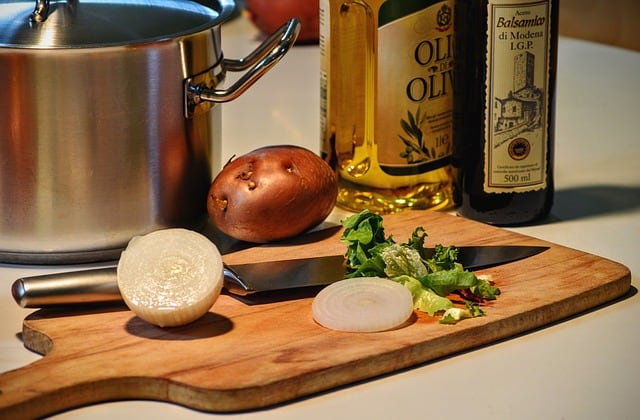 It is no mystery that Balsamic Vinegar is beneficial for your blood flow and cardiovascular system. Doctors now believe that increasing the amount of vinegar in your diet can help with your blood pressure.
In a 2001 study, researchers discovered that rats who ingested vinegar over a long period of time were found to have decreased their blood pressure. So, when you add just 1 or 2 teaspoons of Balsamic Vinegar to your food, you're not just making your food taste better, but you're making an incredibly healthy choice.
Whether you're a diabetic, or just looking to improve your cardiovascular health, this easy to find ingredient is a no-brainer.
It Can Be Great For Your Skin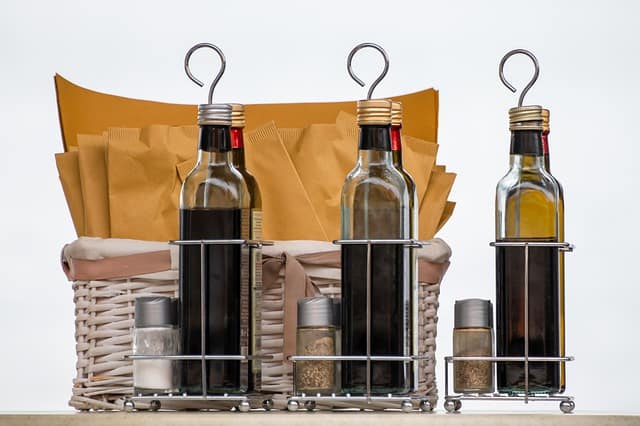 While not its most common use, vinegars are great for your skin. Balsamic Vinegar contains acetic acid, antimicrobial compounds, and antioxidants that are all proven to improve your skin. Vinegars are often a great at-home remedy for acne or other skin blemishes.
However, because Balsamic Vinegar is dark, syrupy, and has a distinct smell, other vinegars are usually suggested for this purpose. Vinegars like apple cider vinegar are great because they are light in color and viscosity.
Besides its topical uses, using Balsamic Vinegar in your diet will help your skin look healthier regardless. Generally, having a healthy diet and good cardiovascular health has been shown to improve skin quality overall.
Balsamic Vinegar is Good for Your Stomach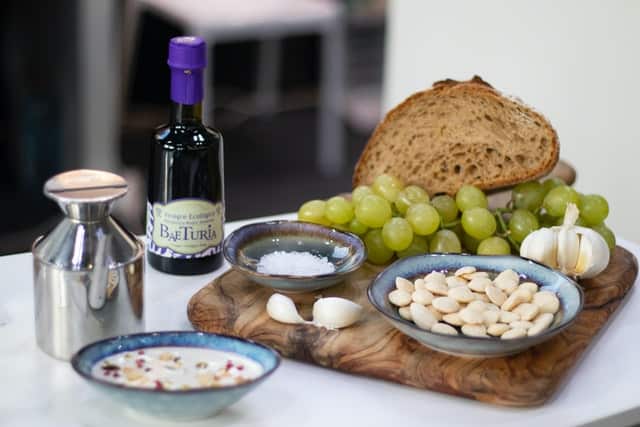 While Balsamic Vinegar is great for your heart health and weight loss, it is also shown to have health benefits for your digestive system.
As mentioned before, Balsamic Vinegar has acetic acid. Acetic acid is known to contain strains of probiotic bacteria which is great for gut health. These types of probiotics don't just give the food a longer shelf life, they are also known to give people healthier digestion and improved gut health.
The digestion benefits don't stop there. Having a healthy gut is more recently being understood to be vital to overall health and the body's immune response. By improving your gut health by ingesting more Balsamic Vinegar, you are actually improving the levels of healthy bacteria in your gut biome.
The benefits of probiotics are well known and eating foods with naturally occurring probiotics is a huge bonus. Introducing Balsamic Vinegar, or other vinegars is an easy way to have a healthier diet and improve your overall health.
Are There Any Downsides to Balsamic Vinegar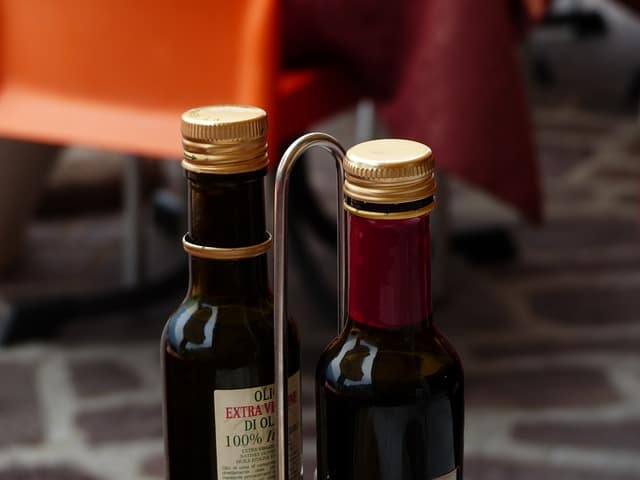 While there are clearly tons of health benefits from eating more Balsamic Vinegar, it isn't the whole story.
Balsamic Vinegar is naturally acidic with high levels of acetic acid. That's why when you ingest any type of vinegar, you will feel a slight burn in your throat. While this is normal for any acidic food, having too much Balsamic Vinegar at once could be a problem.
For example, if you drink too much Balsamic Vinegar, your esophagus or throat could become inflamed. So, while tempting, we don't recommend you drink it straight from the bottle.
Furthermore, just like other highly acidic foods, having too much of them can cause stomach issues. While no major damages are likely to occur, having too much Balsamic Vinegar in one sitting can leave you with stomach aches, heartburn, or other gastrointestinal issues.
Like all good things, it's best to eat Balsamic Vinegar in moderation. For diabetics, because it is low in sugar, we mainly recommend just not having too much in one sitting.
Should I Eat Balsamic Vinegar as a Diabetic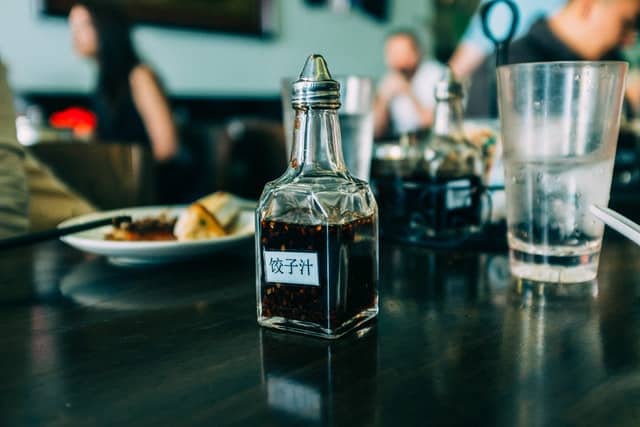 Simply put, yes! This stuff is proven to have tons of health benefits and few negative effects on blood sugar levels.
Balsamic Vinegar not only has benefits for your blood sugar levels, but it helps your cardiovascular health overall. It is shown to improve blood flow, blood pressure, and even keep your arteries clean.
Aside from the immediate benefits to your blood health, Balsamic Vinegar also has other benefits that diabetics should find appealing. Balsamic Vinegar is a proven appetite suppressant, which helps with weight gain. Additionally, Balsamic Vinegar is known to improve your digestion and gut health, which helps with your body's overall immune response.
Even if you don't like Balsamic Vinegar, introducing more vinegar into your diet is highly recommended. Most of the benefits of Balsamic Vinegar are shared with other vinegars. With other vinegars, just be sure to watchout for highly processed or flavored vinegars that can have added sugars or other additives that could be harmful.
Here are some ways you can include Balsamic Vinegar in your diet:
Mix into dressings or vinaigrettes
Use in marinades and glazes for meat and vegetables
Use as a dip when mixed with olive oil
Top fresh fruit or veggies with it (strawberries with Balsamic are a modern classic)
Make a reduction with other ingredients to add as a finishing sauce.
With numerous health benefits and countless ways to use it, Balsamic Vinegar is an ingredient that should be in everyone's kitchen. Whether you're diabetic or just looking for a healthier lifestyle, incorporating this ingredient into your diet is highly recommended.