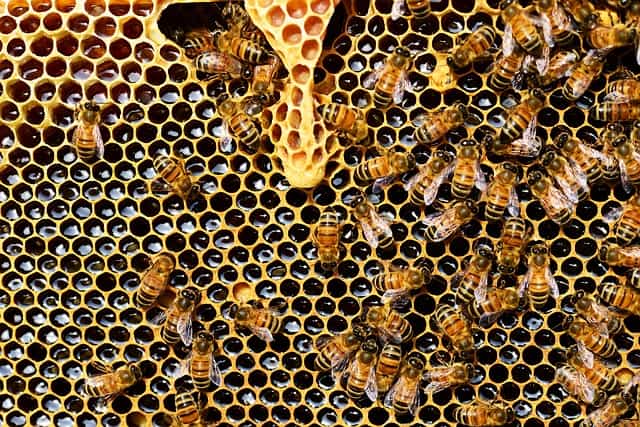 Honey has always been considered to be a healthier version of sugar. It has a lot of healthy properties, including many vitamins and minerals like iron, magnesium, potassium, and others, including several antioxidants that are beneficial to the body. And there are more than 300 different types of honey in the United States alone. Each type is differentiated by the kind of nectar or how they're harvested.
Although honey is a healthier substitute, you can use it to satisfy your sweet tooth and cravings, although it has a considerable amount of carbs. Some examples of these types of honey include clover honey, avocado honey, sage honey, orange blossom honey, alfalfa honey, ulmo honey, honeydew honey, cotton honey, manuka honey, and many others. And the nutrition content of each honey varies.
Manuka honey is named after the Leptospermum scoparium, commonly known as the Manuka bush in New Zealand. When considering its antimicrobial properties, it is the source of the nectar from which it is produced and is one of the most beneficial potent honey types.
It is recently the most commonly used honey, as studies have shown that it is superior to other honey types due to its many health benefits, including antibacterial properties. Since people with diabetes are prone to complications like foot ulcers, chronic inflammation, and the like, several people have wondered if manuka honey is the healthiest sugar substitute for people with diabetes. Glycemic Index Of Manuka Honey
The Glycemic index measures the rate at which carbohydrates in food are broken down and absorbed in the blood from the gut, from zero to a hundred. The Glycemic index has been classified into three; low, moderate, and high glycemic foods, which rank food from the safest to eat to the least secure, respectively. Low GI foods have a glycemic index ranging from zero to 55, and medium GI foods range from 56 to 69, while foods with a high GI have a glycemic index within the ranges of 70 to 100.
All honey types generally have a lower glycemic index when compared with sugar that has a glycemic index of 65. Manuka honey has a glycemic index of 57, falling in the medium range and very near the low glycemic index range, which means that although it causes a spike in blood glucose levels, it is still better than refined sugars and can be consumed in mild quantities.
MGO Content of Manuka Honey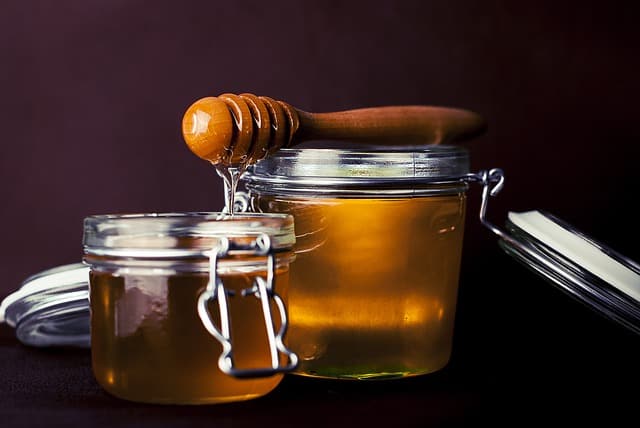 Methylglyoxal, commonly known as propanol, is a naturally occurring metabolite in the body produced during anaerobic glycolysis. This compound is the main reason for manuka honey's high antimicrobial properties. And while it's a perfect compound, as with everything else, it is toxic in high amounts. However, the methylglyoxal present in manuka honey results from converting a compound in manuka honey called dihydroxyacetone (DHA).
People with diabetes usually have a high MGO content due to excess sugar in their bodies as the compound is produced during carbohydrate degradation. Consuming manuka honey in high quantities increases the presence of MGO in the body. Studies have shown that an excessive amount of this compound in a person with diabetes usually results in various diabetic complications like diabetic complications of the eye, kidney, heart problems, and the likes.
Also, an excess of MGO in the body is associated with oxidative stress, aging, age-related complications, protein dysfunction, production of advanced glycation end products (AGEs), which automatically results in chronic inflammation.
Does Manuka Honey Affect Blood Sugar Levels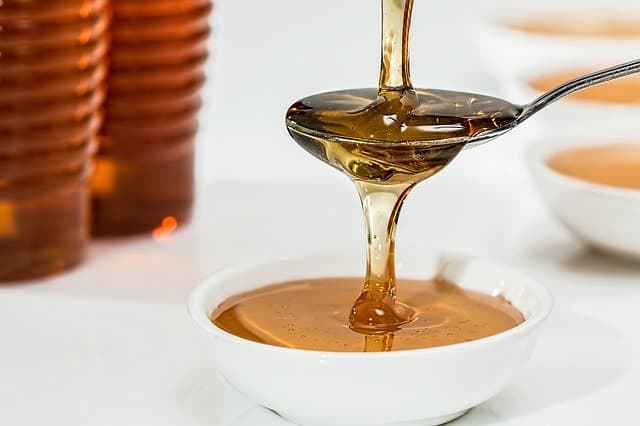 Although manuka honey contains anti-inflammatory and antimicrobial properties that are extremely beneficial to diabetics, as it is a natural sugar and carbohydrate source, especially with its glycemic index of 57, it is expected that manuka honey will affect blood sugar levels, even if not as much as sugar, but at least a little. This is why if you're considering using manuka honey as a substitute for sugar in your diet, you must use it in smaller quantities.
Also, research has shown that manuka honey, honey generally affects the production of insulin, and the consumption causes an increase in C-peptide levels in the blood, which occurs during the production of insulin.
If you want to enjoy the many benefits of manuka honey, don't forget that you have to keep blood sugar levels in check, which means minimizing the quantity of manuka honey you use when sweetening your food. One to two teaspoons are enough. Fortunately, honey is sweeter than sugar, so you can use a smaller quantity than the one you use for refined sugar and get the same result.
Impact Of Manuka Honey On Cardiovascular Health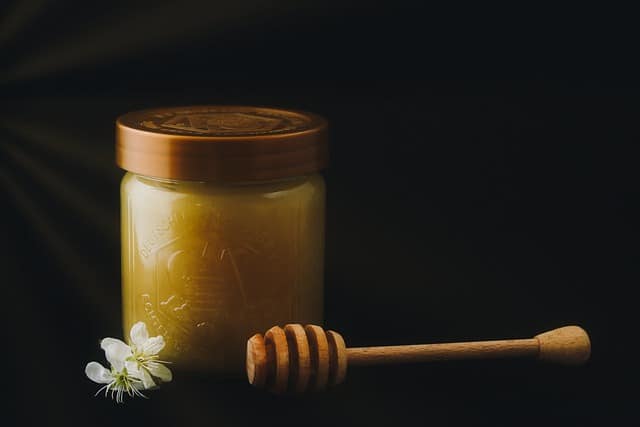 Manuka honey is rich in antioxidants, and these antioxidants have been proven to be highly beneficial to the health and functioning of the heart.
Typically, people with diabetes are prone to cardiovascular problems because constant spikes in blood sugar levels cause damage to the heart and blood vessels. Also, people with diabetes usually have some risk factors like high blood pressure or high cholesterol in the body, which makes them prone to heart attacks, strokes, and the likes.
Manuka honey contains antioxidants like flavonoids and phenolic acids that help lower blood pressure and blood cholesterol levels and prevent the heart from oxidative stress, improving cell health, which helps improve overall heart health and functioning.
Effects of Manuka Honey On Diabetic Complications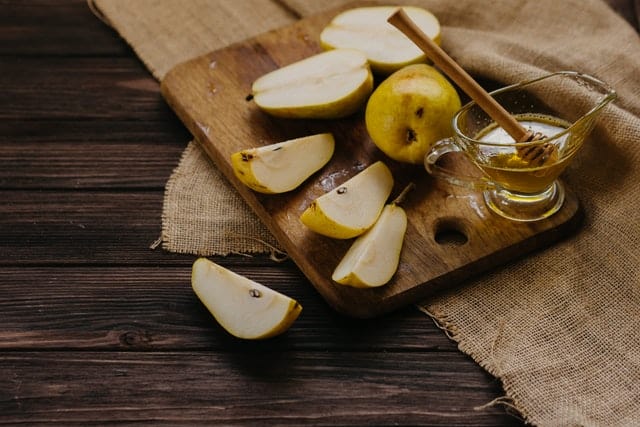 Manuka honey is rich in antioxidants like flavonoids and phenolic acids and has anti-inflammatory properties that help reduce the risks of several diabetic complications.
For instance, taking chronic inflammation, people with diabetes are usually at risk of chronic inflammation because the body sees the excess sugar as foreign and harmful. This initiates the immune response, resulting in inflammation that lasts longer than usual, but the anti-inflammatory properties of honey or reduce the risk of chronic inflammation.
These antioxidants also help improve overall nerves and blood vessels, also preventing atherosclerosis, reducing the risk of high blood pressure, heart problems, and other related diseases, even cancer. They fight off free radicals, too, reducing the risk of oxidative cell damage and maintaining your overall health.
Although manuka honey prevents the risk of high blood pressure, which is a good thing, unfortunately, it can cause extremely low blood pressure causing hypotension which is extremely bad for people with diabetes. Symptoms like dizziness, fatigue, nausea, rapid or irregular heartbeat, fatigue, blurred vision can be noted with severe symptoms like chest pains, fainting, or falls.
Manuka Honey And Obesity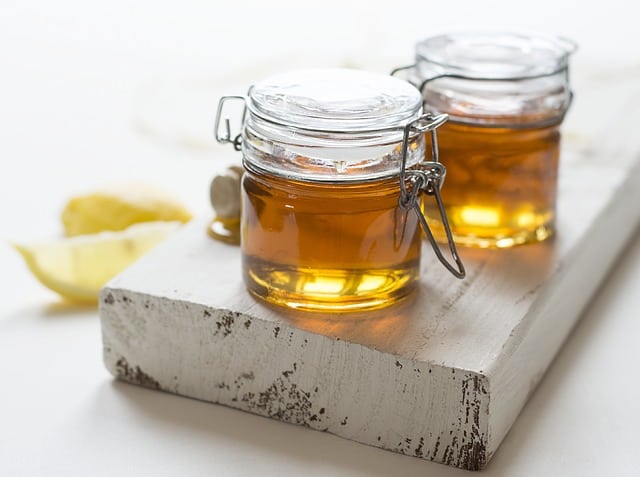 You should be aware that honey contains calories, sugar, and carbohydrates which can cause weight gain or affect your weight loss program. Weight loss slows down the progression of most diabetic complications, which is why diabetic patients are usually advised to maintain a healthy weight. Weight gain, on the other hand, increases insulin resistance and worsens your condition.
Obesity also alters the benefits of manuka honey, as it is a considerable risk factor for high blood pressure, heart problems, increased bad cholesterol (LDL) in the body, which just affects the functioning of the dietary nutrients in manuka honey.
Things To Consider When Buying Manuka Honey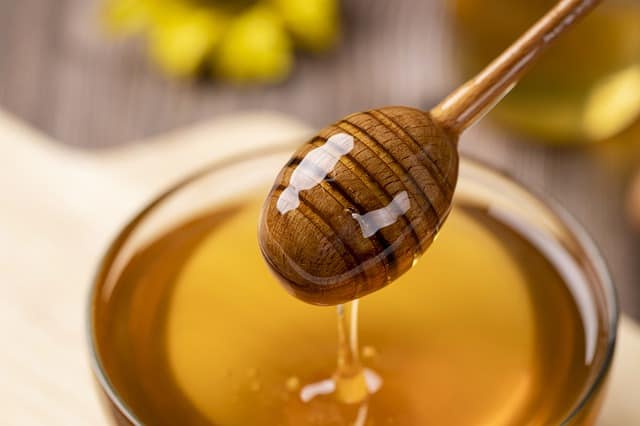 When you're buying manuka honey, you should check the label for the UMF, which means the unique manuka factor, which measures the amount of MGO, and dihydroxyacetone, whose conversion produces the MGO, that is present in that particular bottle of manuka honey. And the range includes:
0 to 4: a very small amount is present, or the compound is absent
5 to 9: low levels are present
10 to 15: useful levels are present
16: very high, substantial amount are present
The safest is the lowest grade, although that way, you won't get to enjoy the antibacterial benefits of this honey. But, the brands with the highest amount of MGO are usually considered the safest to buy as they're the least processed, which means they also contain the highest amount of minerals and other nutrients usually found in manuka honey.
Conclusion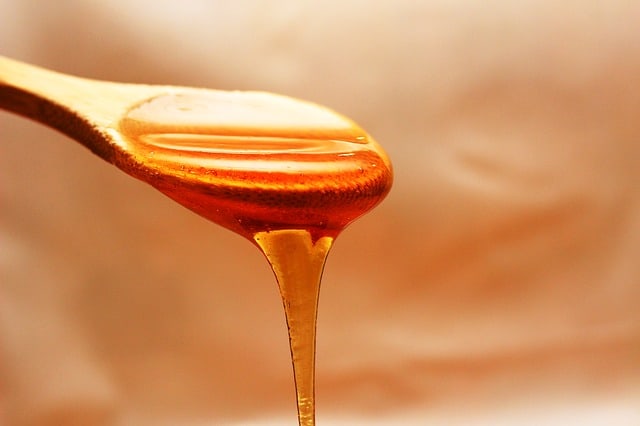 Manuka honey has several benefits to the health of both diabetics and non-diabetics, including added advantages to the skin and face, but if you include it in your diet at all, please consume it in moderation.
Also, several people will agree that the many benefits of manuka honey don't make it the perfect choice of sweetener for diabetics since the many dietary benefits can be found in other foods. The high methylglyoxal especially poses a risk seeing that MGO should not be in excess in human bodies no matter the state of your health and compared to others. People with diabetes tend to have more of this compound in their bodies. The benefits might be a lot, but I doubt they're worth the risk.
But before you decide on adding manuka honey to your diet, speak to your health care provider. They know every detail about your health and are in the best position to tell you what works or does not work for you. Also, if you're allergic to bees or honey, then steer clear of all kinds of honey, as other sweeteners will work just fine.