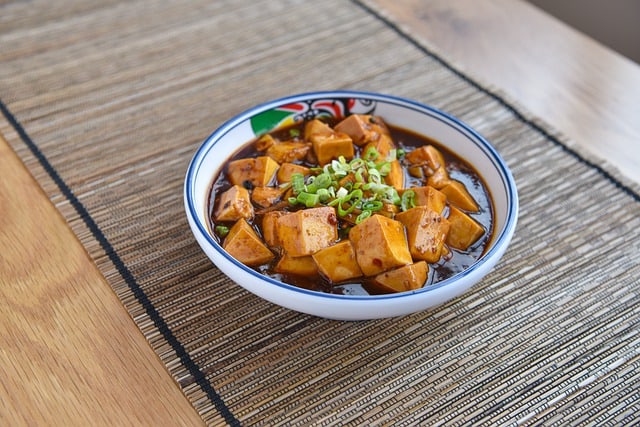 After you're diagnosed with diabetes, you're told you will have some lifestyle changes, exercise more, and cut off some food substances from your diet. But with every food you were restricted from, a diabetic's life was starting to look like a death sentence to you, and you're wondering if a person with diabetes eats delicious food. Hold that thought right there. There is much delicious yet healthy food a person with diabetes can eat, one of which is Tofu.
Tofu is made from soy and is packed with a high quantity of plant-based protein, healthy fiber, and fat, making it a healthy choice of food not only for diabetic patients but everyone else alike.
What is Tofu?
Tofu is a healthy byproduct of soy milk. Soy milk is shaped and condensed until firm enough to eat. Tofu can be made soft, that is, silken Tofu which you can be easily incorporate into desserts, smoothies, and sauces to add a creamy texture. Then, there's firm Tofu, usually firmer and can be substituted for meat in soups, salads, and the likes.
Also, with Tofu, there's no single way to make it. Tofu is not some bland one-style dish but rather adaptable and versatile. The fact that Tofu does not have a flavor of its own is the reason for this, so whether you're making sauce or stir-fry, Tofu adopts the seasoning used. This adoption enables you to spice things up in the kitchen and try out new ideas for fantastic dishes.
Nutritional Facts of Tofu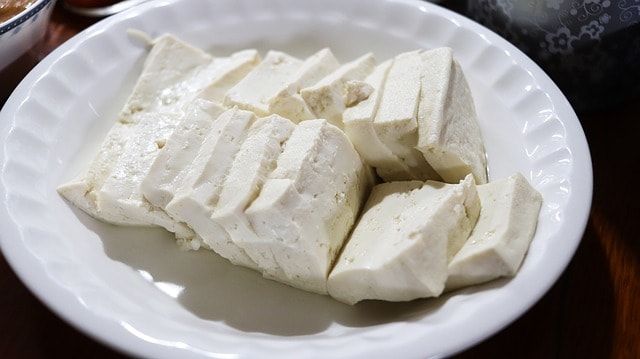 Asides from being a delicious food that you can incorporate into many dishes, Tofu has been known to contain a very high amount of plant-based protein. Let's check the nutritional components of Tofu. First, let's look at the protein content of 85g of Tofu. It depends on the amount of water in Tofu—the lesser the water, the firmer the Tofu, and the higher the protein content.
Silken                                                              4 - 5 g
Regular                                                           6 - 8 g
Firm                                                                 8 - 9 g
Extra-firm                                                        9 - 10 g
Super-firm                                                      > 14 g
Nutrients per 100g of Tofu
Calories: 70
Proteins: 8 g
Total fats: 4 g
of which Unsaturated fats: 3 g
of which Saturated fats: 1 g
Carbohydrates: 2 g
Cholesterol: 0 mg
Sodium: 12 mg
Tofu also contains other vitamins and minerals, including; vitamin K, vitamin B, folate, niacin, pantothenic acid, calcium, zinc, magnesium, phosphorus, sodium, manganese, selenium, iron, copper, and phosphorus.
Glycemic and Insulin Index of Tofu
Glycemic index measures how easily the body digests carbohydrates, using a scale of zero to a hundred. It ranks food by how quickly they elevate blood glucose levels. You use it to determine which foods are safest for people with diabetes.
Glycemic index can be classified:
as low, that is, foods with glycemic index less than 55 and foods within this category are safest for diabetics
Medium, which are foods with GI within 56 to 59, patients can eat this in low quantity.
High glycemic index, foods with GI of 60 and above, patients are advised to either cut off foods in this category totally or limit it to the barest minimum.
On the other hand, the insulin index has been considered a safer measure because although some foods have a low glycemic index, they cause an insulin response. The insulin index measures the increase of insulin concentration in the blood during the 2hour period after ingesting a food. That being said, Tofu has a glycemic index of 15 and an insulin index of 21, which makes it a very safe and healthy food for people with diabetes.
Benefits of Tofu
1. It helps control blood sugar: studies have shown that Tofu contains two compounds; soybean isoflavones and peptides. And while Tofu has little or no effect on blood glucose levels, it is oddly filling, which makes it an excellent choice for patients with poor diet control and obesity while maintaining their blood sugar levels.
Studies have shown that Tofu helps to maintain blood sugar levels and reduces insulin resistance in patients with type2 diabetes, increases insulin production, and improves insulin functioning in other types of diabetes mellitus, as it enhances the sensitivity of tissues and organs to insulin.
2. Improves heart health: people with diabetes have a higher risk for heart attacks and other heart problems than other population members. Tofu contains unsaturated fats that help manage cholesterol levels, reducing LDL known as harmful cholesterol while raising HDL levels, known as good cholesterol, and dietary fiber that flushes out the toxin, including excess cholesterol from the body, protecting and improving heart health.
Besides that, Tofu contains omega-3 fatty acids, which are essential in reducing the risk for heart disease. This makes Tofu an excellent food choice, as improved heart health helps reduce the risk of early death. Eating Tofu reduces markers for risks of cardiovascular diseases like weight, body mass index, and cholesterol.
3. Fights obesity and aids weight loss: Tofu is low in cholesterol levels and fats, so eating Tofu constantly eliminates the chances of weight gain and has peptides that help burn fat from the body and prevent fatty acid from blending with the cells. Obesity is a risk factor for diabetic complications, so to maintain your weight or aid weight loss, you must regularly add Tofu to your diet.
4. Tofu improves the immune system: antioxidants help the immune system to fight against infections. They also fight against free radicals that usually damage body cells. Tofu is rich in nutrients, vitamins, minerals, and antioxidants that improve the functioning of the immune system. And don't forget that Tofu is rich in zinc. Studies have shown that zinc deficiency is usually associated with cases of prolonged sickness and slow immune response.
5. Tofu helps maintain blood pressure: diabetes and high blood pressure is a terrible combination. It increases the risk of diabetic nephropathy, neuropathy, and retinopathy, which means diabetic kidney, nerve, and eye problems.
Fortunately, with the help of Tofu, which contains bioactive peptides that are anti-inflammatory, prevention of damage to the blood vessels is possible. Sometimes diabetes might be associated with chronic inflammation, which damages blood vessels and leads to high blood pressure. The anti-inflammatory properties of Tofu counter inflammation, thus reducing damage to the blood vessels.
6. Calcium supplement: Tofu is rich in calcium. It is a good source of calcium supplements, especially for middle-aged and elderly diabetic patients, and reduces the risk of osteoporosis.
Things To Consider When Eating Tofu
1. Cook it with the right food ingredients: cooking tofu with food substances that will increase your blood sugar level trumps the whole Idea of eating it to maintain your blood sugar levels. But instead, you should cook it with diabetic-friendly foods like vegetables, whole grains, lean meat, or fish. They all help keep blood sugar levels in check, reduce cholesterol levels, and supply the body with nutrients.
2. Eat it in moderation: because Tofu has been declared safe does not mean you should consume it in huge quantities. Tofu has high phytoestrogen contents that can mess with your hormones, causing hormonal balance by interfering with your estrogen. So, Tofu is healthy and safe for diabetic patients but does not go overboard.
Since Tofu is rich in protein, eating it in excess might result in diabetic proteinuria.
Risk Factors for Tofu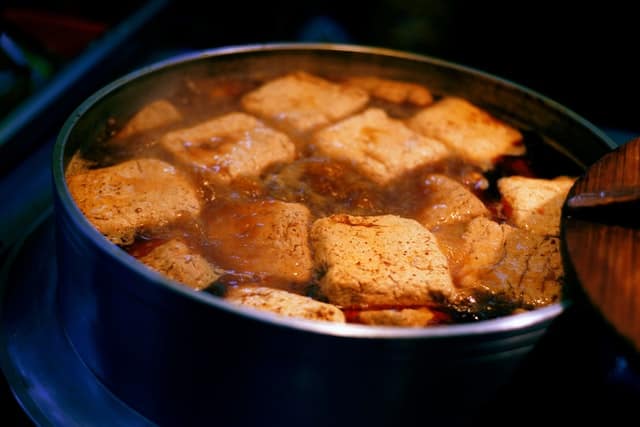 Soy Allergy
People with soy allergies are advised against consuming Tofu since it is a byproduct of soy. Also, some people, after consuming soy products, experience stomach pain or diarrhea. Other foods are diabetic friendly that they can consider adding to their diet instead of soy, like whole grains.
Increased risk of uterine or breast cancer
Tofu is rich in phytoestrogen, and they have an estrogen-like effect. So regular prolonged eating over a long period has increased the risks for uterine cancer and breast cancer in women. Diabetic women can eat it once in a while instead of regularly to reduce their cancer risks, coupled with diabetes.
Not suitable for patients with diabetic nephropathy
Diabetic nephropathy is a diabetic disease of the kidney. Patients who have already been diagnosed with diabetic nephropathy are advised against increased protein intake as it can cause a further decline in renal impairment. Patients suffering from diabetic nephropathy should avoid having diabetic proteinuria because if left untreated, it might result in loss of renal function.
Conclusion
Tofu and some other byproducts of soybeans like edamame, tempeh, and others, have been declared a superfood. Now diabetic patients, and people trying to eat healthily have this delicious food to experiment with. There is a lot of tofu-based recipes online that you can try out. Also, if you're too tired to prepare a full meal, you can snack on Tofu, filling and less stressful.
The benefits of eating Tofu outweigh the risk. Its many health benefits are enough reason for every diabetic patient to add this superfood into their diet.