Paula's story
Paula came to see mcomplaining that her urine smelt funny. She had been referred to through a friend who had diabetes, and who thought that I might be able to help Paula understand why her pee smelled funny.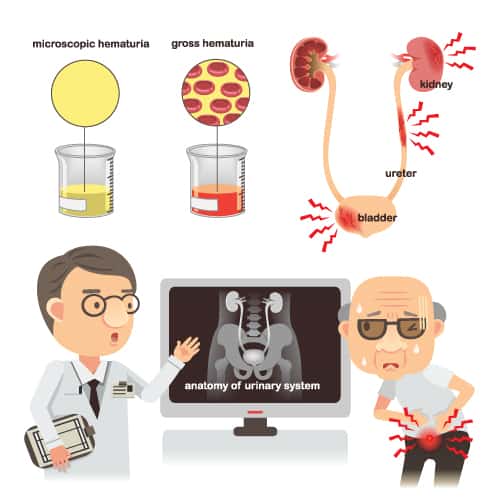 "My friend told me my urine smells like diabetes," said Paula. "She said she had that same fruity smell when she got diagnosed."
Paula said her urine smelled like, "Sugar Smacks," of all things. I suspected that Paula may have Type 2 Diabetes, but we needed to run some lab tests in order to confirm this suspicion
We tested her urine using a urinalysis. She had high levels of glucose in her urine. After the urinalysis, we ran a random blood sugar, which detected her levels at 798 mg/dL. With the results at hand, Paula was diagnosed with diabetes. She had to start on insulin seemingly right off the bat, as other oral medications wouldn't control her diabetes. She had weight to lose, and goals to reach. While she's a work in progress,her urine no longer smells like Sugar Smacks.
What exactly is urine made of ?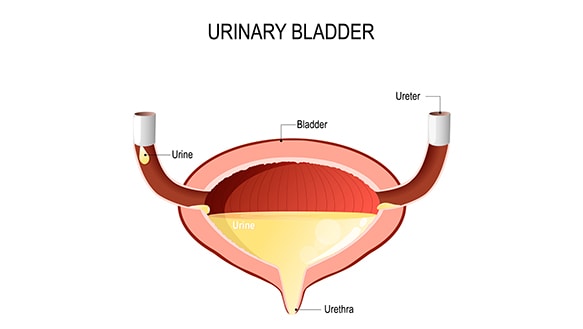 Urine is a clear, yellow liquid produced by the body to handle the wastes from normal body metabolism. When nitrogenous by-products build up in the blood from cellular metabolism, it must be cleared from the bloodstream.
In our bodies, some of our toxic waste from metabolism is excreted through perspiration as urea. The rest is handled by an intricate filter system that makes up the human urinary system.
The kidneys work through processes of filtering waste, reabsorption, and tubular secretion. They make urine through this complex filtration process, after which then the urine goes through the ureters, which are tubes to the bladder. Once urine reaches the bladder, it is then dispelled out of the body through a tube called the "urethra," during a process called "urination."
What is urine made of?
Being the liquid by-product of metabolism, urine is made from the toxins released from regular daily work of the cells. Nitrogen is one by-product, along with many other water-soluble toxins and chemicals. There are three main nitrogenous toxins that are produced by cellular metabolism.
They are:
Urea
Uric acid
creatinine
Other things, like extra fluid, blood sugar, and other compounds, find their way out the body through the process of urination. About 95% of the content of urine is water. There are also different kinds of salts found in urine, and protein, metabolites, hormones. Solids found in urine are half urea, and the other half contains urine dry solids, volatile solids, and small amounts of carbon, nitrogen, oxygen, and hydrogen.
What is contained in your urine varies greatly related to your diet, and what kind of toxins you are introduced to. Health can play a factor. For example, large amounts of protein in the urine is indicative of illness. People who are healthy have very little protein found in their urine.2
The color of your urine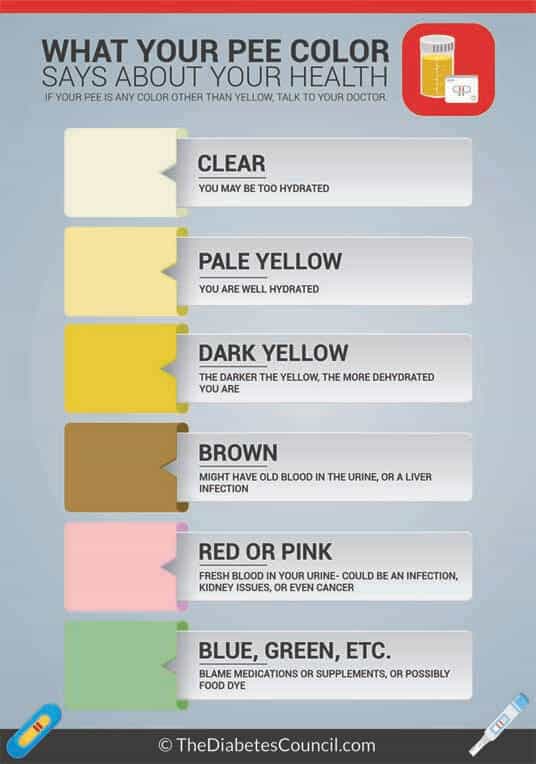 Different medications, foods, illnesses (bacteria), and other factors can affect the color of your urine. The color of your urine can give you important clues as to what's going on inside your body. There are other properties of urine that can make it easier for doctors and medical providers to determine what's going on inside. Our urine is the end result of all the metabolic processes that go on in our bodies, so it provides a valuable diagnostic source.
The amount of fluid in the body affects the color of urine. The more dehydrated the person is, the darker the urine can look. The more hydrated that the person is, the lighter in color that it may appear.
What does normal urine look like?
The normal look of urine ranges from pale yellow and clear, to a darker yellow. When red blood cells are destroyed, they breakdown into urobilin, which is a waste product from these cells. These waste products form a pigment, "urochrome," which gives normal urine the characteristic yellowish color.
Hydration vs. dehydration
When urine barely has a yellow color, a person may be too hydrated. Urine that is basically colorless during a urine drug screen indicates an attempt to overhydrate, and cover up the presence of illegal drugs. Conversely, when urine has a dark yellow, or amber color, the person is likely dehydrated. In a person who takes diuretics, such as Lasix, the urine may also be pale in color.
Why is the color of my urine telling me?
When an excess amount of B vitamins is removed from the blood, and excreted through urine, the resultant urine is a light orange in color. Medications, such as Rifampin and Phenazopyridine can change the color of urine, and make it turn orange. Liver or bile duct problems can also cause orange urine.
Dark brown, or amber urine
When blood gets in the urine, it's termed, "hematuria." This can be a sign of many different medical problems, and should be evaluated by your provider. Dark brown urine can indicate rhabdomyolysis, Gilbert's Syndrome, or jaundice (yellowing of skin and eyes) from liver problems.
"Black" or dark brown urine
If a person notices black or very dark colored urine, this is called, "melanuria." This can be caused by a condition called, "acute intermittent porphyria," or from a skin cancer called melanoma.
When eating certain foods, it can change the color of your urine. Beets and carrots, blackberries and rhubarbs, for example, can turn urine pink or reddish. Asparagus and foods with green food dyes may give urine a green color. It could be that your urine is pink or reddish due to blood in your urine, so unless you are sure the color is a result of the food you atge, see your doctor. If there is blood in your urine, it can be from kidney problems, a urinary tract infection, prostate problems, or even from cancer (ie: bladder cancer).
Methylene blue, found in some medications, or foods and drinks that use blue food coloring can cause blue urine. Blue urine is also caused by "blue diaper syndrome." This rare syndrome is also called Drummond's syndrome, or hypercalcemia (high levels of calcium). It's an autosomal recessive disorder of metabolism that is characterized by blue stained diapers.
Urine that is purplish in color can be due to a condition called, "purple urine bag syndrome." Medically, this means that bacteria get into urine in catheter bags of persons with indwelling catheters. The bacteria produce enzymes that convert a compound in urine into indirubin (red), and "indigo," (blue). There are several bacteria that are responsible for this, including Pseudomonas aeruginosa, Klebsiella pneumoniae, Escherichia coli, Morganella morganii, Proteus mirabilis, Providencia stuartii, and Providencia rettgeri.
White or urine that looks milky in consistency, is usually caused by an infection in the urinary tract. White, milky urine may have a foul odor. It can also be caused by fats in the urine, white or red blood cells in urine, or pus in the urine from bacteria. The color is telling you to see your doctor, and have them check to see if your have a UTI, or another problem that is causing fats, blood cells, or pus to get into your urine.
The color of your urine can give you important clues about your health. It can give you indication onhow hydrated you are, if you may need to be checked for liver problems, acute intermittent porphyria, or even cancer of the bladder (which can cause blood in the urine). If it's not clear, think infection. Strange colors such as purple or green may be from the foods you ate, so recall your diet intake. There are many things that the color of your urine may be telling you, so the best thing may be to see your doctor for a urinalysis, or other tests, when you don't understand why your urine is a certain color or if the color has been persistent in showing up for more than a few times
For people without diabetes vs for people with diabetes
People with diabetes, mainly women, get more urinary tract infections, yeast infections, and bacterial vaginosis. In fact, many women may see these symptoms as the first signs of diabetes that clue their healthcare provider to test for diabetes. Uncontrolled diabetes can result in more infections.
For infections, it's not so much the color of the urine, but the clarity of the urine. If your urine is cloudy (or has a foul) odor, you may have an infection. If your urine is dark, you could be dehydrated, and if your urine is light you could be hydrated. Dehydration can happen during episodes of high blood sugar.
Is there a difference?
As far as the color goes, certain infections and problems can lead to changes in color of urine regardless of diabetes. Some of these infections can be more common in people with diabetes, but they don't happen only in people with diabetes. The characteristic factor is the fruity smell, which we shall discuss.
The smell of your urine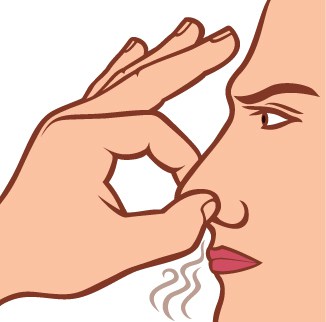 The smell of urine, like the color, can also change. It can change with medications, bacteria in urine, foods we eat, and illness, such as diabetes or kidney disease.
Some of the foods that may cause a funky smell to your urine include:
Asparagus – not only a green color, but an "asparagusy," sulfar smell – from asparagusic acid, in the vegetable plant
Saffron spice
Alcohol
Coffee
Tuna fish
Onion
Spicy foods
Garlic
Other things that can cause your pee to stink
Passage through the urethra, bacteria
Ammonia released from breakdown of urea
Vitamin supplements (B12)
Medications of all types
Disease processes (diabetes, infection, metabolic disease)
Strong ammonia odor when concentrated
What is a normal urine smell?
Urine doesn't normally have a strong odor, except in the case of dehydration, where it can have a strong ammonia odor. Otherwise, it's clear, not cloudy, yellow to straw in color, with a light ammonia smell. As urine dries, it gets stronger, which may be why a peed-on carpet may smell strong long after the pee has dried on it
What is the smell of my urine telling me?
If your urine smells like anything other than a light ammonia smell, it could mean that any one of the above factors is affecting the smell of your urine. Some of these things that make your urine smell differently are not a problem, such as if you are taking a prescribed medication, or a vitamin supplement, or you have been eating strong and spicy foods.
If it's not any of those things, then the smell of your urine is telling you to make a trip to your doctor, for a health and urinary tract check-up.
Is urine sterile?
Most people believe that urine is sterile, but lately research has shown that bacteria can be picked up in the urethra, and bladder neck, which make urine not sterile after all. The breakdown of the chemical bi-product, urea, is what causes a slight ammonia smell in a hydrated person, or a strong ammonia smell in the dehydrated person's urine.
Is there a difference in the smell of urine for people without diabetes vs for people with diabetes?
As with Paula, and for other people who suspect they may have diabetes, fruity smelling or sweet-smelling urine could signify that you need to be tested for diabetes, especially when accompanied by frequent and excessive urination. High blood sugars will cause excessive urination, and a fruity odor to the urine. For people with diabetes who have a fruity odor to their urine, it probably means that your blood sugars are not in your target range, and are too high. High blood sugars in people with diabetes have to go somewhere, in which case they head out the body via the kidneys.
This accumulation of high blood sugars, that must go somewhere, causes the build-up of ketone bodies, when the body burns fat for energy. This occurs in Type 1 and Type 2 Diabetes where insulin is required, due to there not enough insulin to carry blood sugar into cells.
Not only does a fruity smelling urine clue us in to the likelihood that we may have diabetes, but diabetes, if not well controlled, can be extremely tough on the kidneys, eventually causing them to fail.
What does the consistency of urine mean?
There are other properties of urine that are of importance as well when determining the health of a person. The consistency and clarity of urine can help to determine if there are issues with urine that need to be attended to by your healthcare provider.
Foamy-looking urine
If your urine is frothy-looking, or has a foamy consistency, this could be a sign that you have protein in your urine. This usually indicates issues with your kidneys, that may include trying to deal with high blood sugars, such as in diabetes. You should see your doctor if you see foam or froth in your urine, and have it evaluated to determine the cause.
Cloudy, murky-looking urine
Urine that is cloudy may be due to a bacteria infection in the urinary tract, or it could also be due to kidney stones.3,4
Old urine dip stick test for diabetes
Doctors used to test for diabetes before the days of home glucometers, by a urine dip for sugar. When blood sugar levels are too high, the blood sugar has nowhere to go but to be excreted as urine. This produces the symptom of "polyuria," or excessive urination, that people with diabetes have when their symptoms are out of control. Often at first, when diagnosed, they will have excessive urination, due to severely high blood sugars.
Urine ketone testing strips
As their diabetes is more controlled, and A1C and blood sugars are brought into their target range, they will not have fruity smelling urine anymore. People with Type 1 Diabetes, and some with Type 2 Diabetes, can check for ketones by using ketone testing strips that are available at any local pharmacy. These are good to have around for sick days, when blood sugars may run extra high. People with Type 1 Diabetes use ketone strips more often than people with Type 2 Diabetes, due to their complete lack of endogenous insulin, or insulin that they make themselves.
How often should I be going to the restroom?
The average adult will generate about 1.4 liters of urine per day. You generally go to the bathroom for urination anywhere from six to eight times in one day, depending on how much fluids you have been drinking, how much exercise you are doing, your weight, and how well your kidneys are functioning. If you think that you are not going to the bathroom enough times, or you are going too many times, talk with your doctor about your symptoms. These can be signs and symptoms of serious illness.
Everyone's restroom habits are a little different, and things like caffeine consumption, and alcohol intake can affect how many times you go to the bathroom. As we age, our bladder loses elasticity, and we may need to go to the bathroom more frequently. The bladder can't hold as much urine as it used to when we are younger.
Burning, urgency and frequency of urination
If you have a burning feeling when you urinate, or an urgency and a frequency, and suddenly you need to run to the restroom, this can be an UTI, from female vaginal infections, or from a condition known as overactive bladder. There are treatments, so talk to your doctor about medications and procedures to correct any of these problems.
If you are going to the bathroom much more frequently, you should see a healthcare provider to get checked for a UTI, for enlarged prostate, Bacterial Vaginosis (BV) and yeast infection in women, or a condition of the bladder wall called "interstitial cystitis." Similarly, too little urine could mean that you are dehydrated.
There are terms to describe the increase, decrease, or cessation of urine production in the body.
They are:
Anuria – less than 100 mL of urine produced per day
Oliguria – less than 400 mL of urine produced per day
Polyuria – excessive urine production of greater than 2.5 Liters per day
What laboratory tests should people with diabetes have on their kidneys?
Your doctor will perform a blood renal panel to obtain laboratory results for electrolytes (sodium, potassium, bicarbonate, chloride), and minerals (phosphorus and calcium), and albumin, urea, creatinine and glucose. People with diabetes should have their kidneys tested by their doctor each year. Some of the kidney tests that may need to be done to make sure that a person with diabetes kidneys are healthy are:
A urinalysis will detect the presence of many abnormalities in urine, including protein, blood sugar, blood, and pus due to bacterial infections. It only requires that you urinate in a container, which is then sent to the laboratory for testing.
A microalbumin test is done five years after the diagnosis of Type 1 Diabetes, and on diagnosis, and at yearly check-ups, for those with Type 2 Diabetes. This simple laboratory test, which checks for the spillage of protein in the urine, can detect early kidney damage. When blood sugar remains high over a period of time, and it has to go through the kidneys, it tends to cut little tiny slits in the filtration system of the kidneys.
These tiny slits or holes make way for larger particles of protein to slip though, which is why you will find protein in the urine on a urinalysis test related to diabetes.
Glomerular filtration rate (GFR)
A glomerular filtration rate is a test your doctor does from blood creatinine tests, looking at factors such as your body size, gender, and your age. This number tells the doctor the stage of your kidney disease when you have diabetes. You will only get this test if your kidneys have had damage shown on a microalbumin test previously. If your GFR is low, your kidneys are not working well, and prevention of severe kidney disease by slowing or halting it is much better than options of dialysis and transplant.
What is Diabetic Kidney Disease (DKA)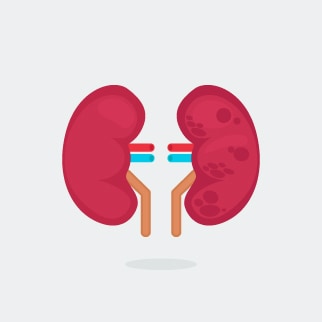 Diabetic Kidney Disease, or DKA, is the type of kidney disease that is caused by diabetes mellitus. You may hear DKA referred to by other names, such as Chronic Kidney Disease, or Diabetic Nephropathy. It's all the same thing. Check out our article here to learn more about Diabetes and Renal Failure.
As the leading cause of kidney disease, one fourth of people with diabetes have kidney or renal disease. Years of high blood sugars damage the kidneys, and the filtration system doesn't work properly. As the blood vessels in the kidneys become damaged, blood flow to the kidneys is compromised. Kidney damage puts a strain on the heart, and other organs.
Will you see changes in your urine with DKA?
This is when you can see changes in your urine, related to the state of your kidneys. You could see a marked decrease in the amount of urine that is made, dark amber urine, and other symptoms.
Kidney disease with diabetes is not inevitable, and there are ways that people with diabetes can protect their kidneys from damage, and prevent DKA.
Preventing DKA by controlling blood pressure
Preventing high blood pressure, which often goes together with diabetes and also with kidney disease; should be controlled with diet, activity, a low salt diet, and medications if needed. You want to keep your blood pressure under 140 systolic/90 diastolic, but some providers will want you to keep it below 130/80.
Preventing DKA by controlling cholesterol
High cholesterol, which also goes together with diabetes and kidney disease, can also be controlled with a heart healthy diet, activity, and medications if needed. If left unchecked, high cholesterol can cause plaques to be deposited in the arteries and veins near and in the kidneys. This can cause problems in the functioning of the kidneys. You will want to keep your total cholesterol below 200 mg/dL, your LDL under 100 mg/dL, your HDL greater than 50 mg/dL, and triglycerides less than 150 mg/dL.
Preventing your DKA by keeping your A1C and blood sugar in target
Of course, the main way to prevent DKA is to self-manage your diabetes well. Keep your A1C below 7 percent, and your blood sugars in their target ranges. If you are not sure what your target ranges are, read our article here. This will help to protect your kidneys, along with controlling your blood pressure, cholesterol, and keeping check-up appointments with your doctor for needed renal function tests.
Also, don't smoke! This further compromises the circulation to your kidneys. Keep your diabetes in check, and your heart in shape, as heart issues affect the health of your kidneys. In some cases, you may not see any changes in your urine, or any symptoms to tip you off that you have kidney problems. That's another good reason to keep up the check-ups with your doctor.5
When should you see your doctor?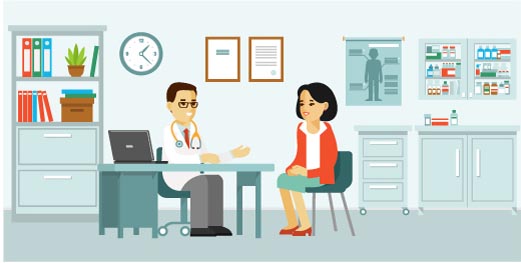 If you run though our check-list of foods and medications above, and you haven't had anything to turn your pee a funky color, or if you have an odor, fever, nausea and vomiting, low flank, or pubic pain – then it's time to see your doctor or healthcare provider about your urine. Generally, if you don't know what's causing it, and it's a change from your usual, then get your urine checked!
Your doctor can perform a variety of tests to determine what's going on with your urine. It may be that you need an antibiotic for an infection in the urinary tract, (UTI), or you could need an antispasmodic for your bladder if you have an overactive bladder.
If your urine indicates an illness of some kind, such as diabetes, then your doctor can test you for them. Kidneys are important organs that we can't live without, at least not without kidney dialysis or a kidney transplant. Having urine issues can be embarrassing but don't be afraid to contact your family doctor.
Over to you
I bet you didn't know that there was so much to know about urine. Now maybe when you smell a funny odor, see a funny color, or can't quit running to the bathroom and peeing a thimble full each time, you will have an idea as to what might be going on with your pee, and what you need to do about it. Please share with us your thoughts or any comments you may have in the comment box below.
TheDiabetesCouncil Article | Reviewed by Dr. Jerry Ramos MD on June 01, 2020
References: