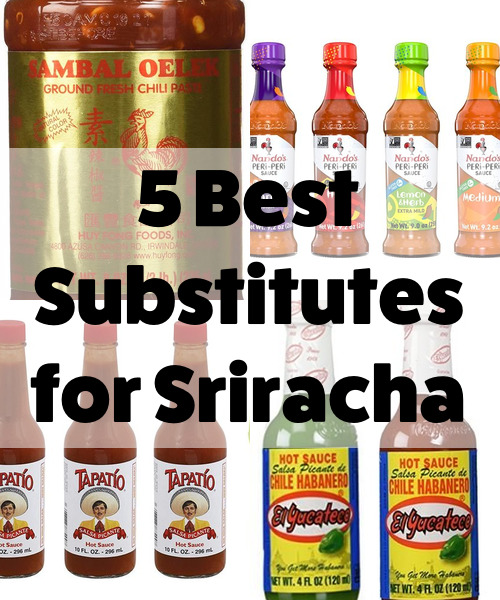 Sriracha is one of the most popular chili sauces in the world and it's no surprise; its mild heat level and sweet, garlicky flavor is used in several cuisines and enjoyed by hot sauce lovers of all kinds, from the most novice of hot sauce eaters to experts in the fiery arts. For those who love sriracha's mild heat and deep flavor, a bottle of it in the pantry is mandatory, but on those occasions when the last drop of sriracha has gone and you're left reaching for another chili sauce substitute to fill its shoes, there are a variety of options that may work for you that won't be exactly the same, but will get you pretty darn close to the real thing.
Making a sriracha at home is one route you can take if you've got the ingredients and the patience, but if you're in a pinch and need that chili heat as soon as possible, reach for the alternatives. Check out our guide for the 5 best sriracha substitutes that will provide you with just the right amount of heat, sweet, and garlicky flavor to give your dish or afternoon snack that signature sriracha flavor you're looking for.
1. Sambal Oelek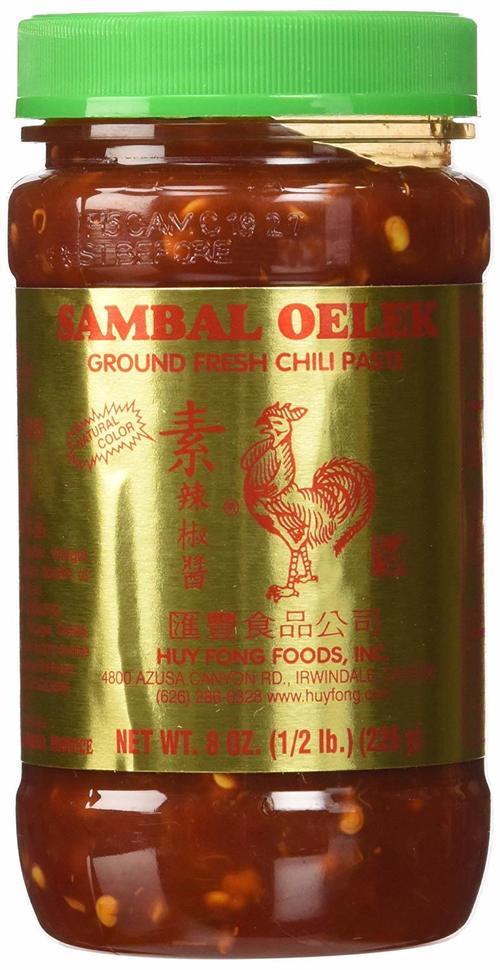 Order This On Amazon: amazon.com
For the best sriracha substitute at the grocery store, reach for a jar of sambal oelek, which is a chili paste. Sambal oelek is thicker than sriracha and doesn't have the same garlicky notes, but you will get some mild vinegar tang and strong chili pepper flavor. To get more a saucy consistency, mix the sambal oelek with a few teaspoons of water to thin it out.
2. Peri Peri Sauce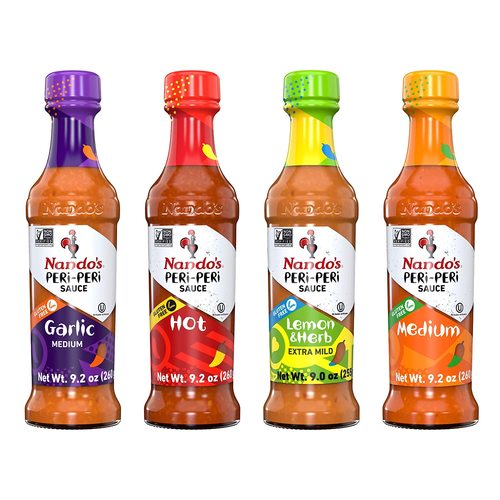 Order This On Amazon: amazon.com
A popular hot sauce from Portugal, peri peri sauce is made from an African type of bird's eye pepper that can work as a sriracha substitute in your fiery recipe and can be easy to find at most grocery stores. While it's more peppery and sweeter than sriracha, it can still add the right amount of heat to your dish without skimping on flavor.
3. Tapatio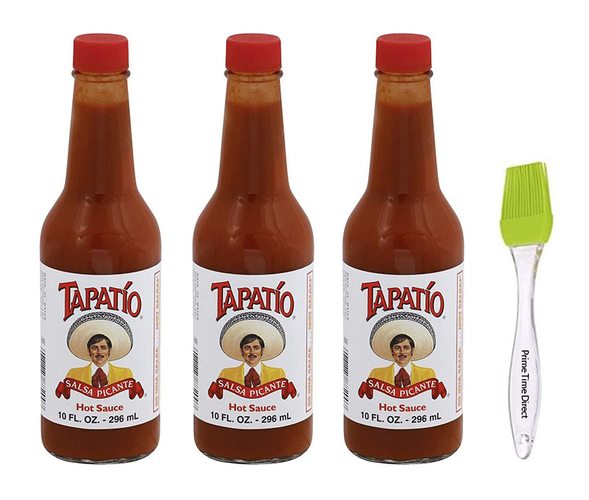 Order This On Amazon: amazon.com
Tapatio is a US-made hot sauce made with mild red chili peppers for a heat level that is noticeable but not overpowering. Like sriracha, tapatio has garlicky undertones to it so while the taste won't be exactly the same, you can still substitute it with a 1:1 ratio to sriracha for fiery flavor that won't knock you out.
4. El Yucateco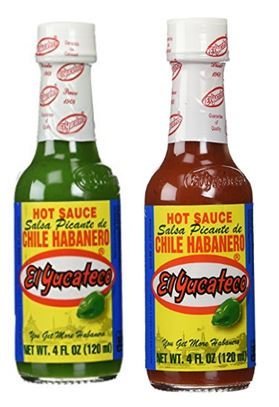 Order This On Amazon: amazon.com
Produced in the Yucatan peninsula in Mexico, El Yucateco is made with habanero chilis and has a lot of punch packed inside the bottle. To get the taste closer to that of sriracha, blend it with some garlic and brown sugar for some more sweetness and depth of flavor. Since El Yucateco has some serious heat to it, start with a small amount and adjust until you get the right amount of spice.
5. DIY Sriracha
Order This On Amazon: amazon.com
If you're more of a homemade condiment type of person, it's possible to make your own sriracha or chili paste at home with just a few basic ingredients and some patience. Place 4 cloves of garlic, 1 pound of chili peppers of your choice, 3 tablespoons of sugar, 1 tablespoon of salt, and 1 tablespoon of water in a blender, blend to combine and store in an airtight jar for 5 days, blend one more time with ½ cup of vinegar, then strain through a sieve and enjoy.