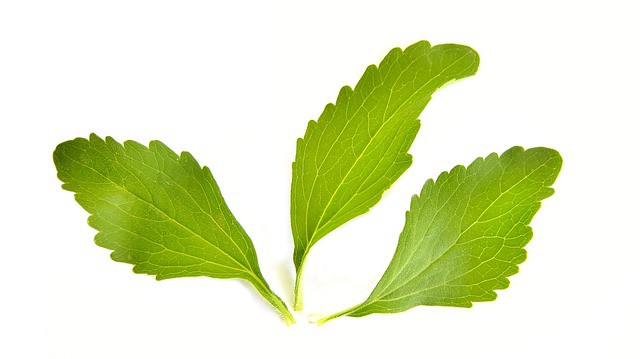 Stevia is a healthier sugar substitute, a natural alternative sweetener gotten from the leaves of the Stevia rebaudiana plant species. If you've been looking for a sugar substitute that won't increase your blood sugar levels but will add sweetness to whatever it is you're adding it to, then stevia is an excellent choice. This sweetener lacks carbs, calories, and unlike other sweeteners, it is from entirely natural sources.
Not only is stevia a no-calorie sweetener, but it's about 200  to300 sweeter than sugar and so is only needed in tiny quantities. A lot of companies use stevia instead of sugar in producing various foods and beverages and baked foods. Although not all baked goods, some baked goods require sugar to caramelize, and sugar is sometimes usually an essential factor in the weight and volume of the baked good.
If you're still wondering If this no calories, no carbs sweetener is healthy for people with diabetes to use: then the answer is yes. Although as diabetics, you are advised to cut off every form of sweets and sugar from your diet, stevia doesn't count because of all. However, it is sweet. It doesn't cause an unnecessary spike in blood glucose levels and improves glucose tolerance.
How is stevia produced?
Stevia sweeteners are from the leaves of the Bertoni plant. the Stevia rebaudenia plant species originated from South America, Brazil, and Paraguay. It has been used in these countries for a very long time to sweeten food, tea, and medicine. Its leaves and crude extracts have also been used as dietary supplements. Stevia sweeteners are produced by extracting steviol glycosides from the leaves of the stevia plant, but they are considered crude extracts. The crude extract is then purified to remove every bitterness attributes.
All steviol glycosides contain steviol and compounds like stevioside, steviobioside, and many forms of rebaudioside, which are rebaudioside A, C, D, E, and F. The most common is rebaudioside A, commonly called Reb-A, and a lot of stevia products don't contain the raw stevia but the highly refined leaf extract that is Reb-A. For example, Truvia, Pure Via, SweetLeaf, and Stevia in the raw and Reb-A products are liquid, powdered, and granulated forms.
Also, some Reb-A products are usually a blend of stevia and sugar alcohol like erythritol, dextrose, isomalt, lactitol, maltitol, xylitol. For instance, Truvia is a mixture of stevia and erythritol, while stevia in the raw is a mixture of stevia and dextrose.
Differences between sugar and stevia
Too much sugar consumption is not only considered unhealthy for people with diabetes but non-diabetics as well. It can cause spikes in blood sugar levels, cause weight gain, and poor diet management. This is why for patients who prefer sweet things, a natural sweetener that is low both in calories and carbs is often suggested, an example of which is stevia. Comparing table sugar and stevia nutritionally.
Table sugar per 4.2 grams, equivalent to a teaspoon of sugar:
Calories: 16
Protein: 0g
Fat: 0g
Carbs: 4g
Fiber: 0g
Sugars: 4g
While a packet of stevia, on the other hand, contains:
Calories: 0
Protein: 0 g
Fat: 0 g
Carbs: 1 g
Fiber: 0 g
Sugars: 1 g
Stevia is the healthier one, and since it's also the sweeter, there's no reason you shouldn't switch from table sugar to stevia, as this will benefit you health-wise.
Benefits of stevia to diabetics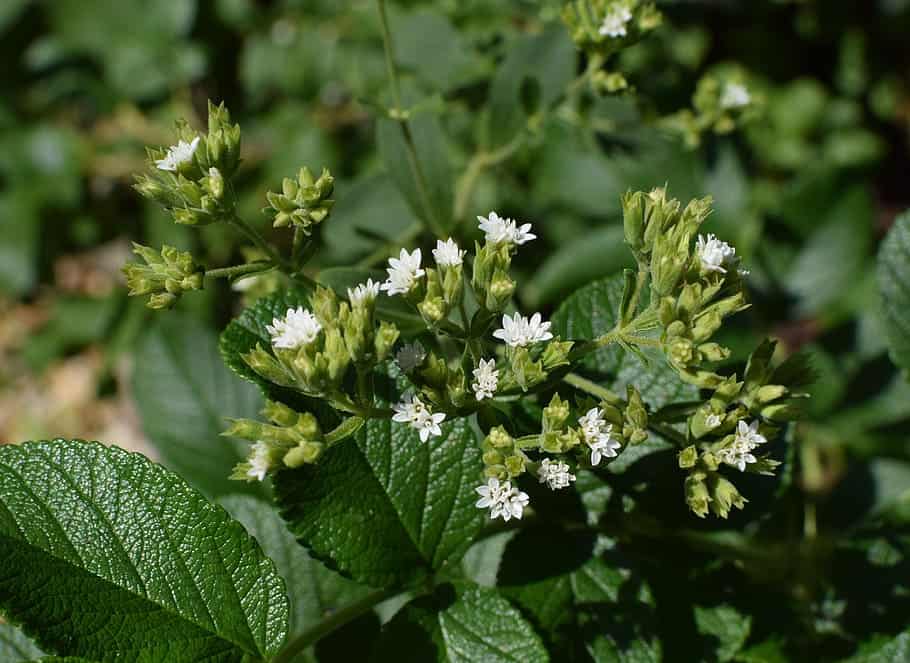 It can lower blood glucose levels.
If you've heard about this before, it's the truth. Unlike artificial sweeteners that increase blood glucose levels, since stevia has no calories, it makes it easier to reduce their blood glucose levels. It suppresses plasma glucose levels, increases your glucose tolerance, and invariably, the amount of glucose in your bloodstream.
Not only that, but in people with Diabetes Mellitus type 2, studies have shown that stevia activates a glucagon response which helps in reducing blood glucose levels. Glucagon is a hormone in the body that regulates blood glucose levels in the body and usually functions poorly In people with diabetes.
It helps lose weight.
Obesity has been proven to cause many complications in diabetics, another reason people with diabetes have diet specifications. Since stevia contains zero calories, if you substitute it for sugar in your diet, it causes a distinct reduction in the number of calories you consume regularly. The lesser calories you consume, the more you lose weight.
It helps lower the amount of harmful cholesterol in the body.
There are two types of cholesterol, LDL, which is low-density lipoprotein, and HDL, which is high-density lipoprotein. LDL is the harmful cholesterol that needs to be flushed out of the body since it's usually associated with heart problems. HDL, on the other hand, is essential to the body. It detoxifies and increases the functionality of the organs and systems in the body.
Stevia has been shown to drastically reduce the amount of LDL in the body while increasing the amount of HDL in the body.
Stevia helps reduce the risk of heart issues.
Since LDL and obesity have both been eliminated by the regular consumption of stevia, the risk for heart problems has been drastically reduced. This is because heart issues are most often than not related to LDL and obesity.
It has anti-inflammatory properties.
Although inflammation is beneficial and necessary for wound healing and preventing infections, continuous and chronic inflammation tends to self-destruct cells, blood vessels, and organs in the body which usually result in constant body pains and complications. Stevia has anti-inflammatory properties that counter chronic inflammation processes in the body. It also has anti-tumor and anti-diarrheal properties.
Helps maintain blood pressure
Patients with diabetes mellitus are usually at risk for high blood pressure because many people with diabetes suffer from inflammation which damages blood vessels and increases blood pressure. But stevia, aside from anti-inflammatory properties, also has cardiotonic properties that dilate the blood vessels, normalize blood pressure, and regulate your heartbeat.
Stevia intake does not alter nutrients and food digestion in the body
It has high diterpene glycosides content, which can not be digested or absorbed. This is the main reason why consuming stevia doesn't cause a spike in blood glucose levels or affect food digestion in the body.
It increases the secretion of insulin.
Research has proven that intake of stevia activates a specific protein channel that helps the beta cells of the pancreas increase insulin production, as a result maintaining blood glucose level.
Stevia helps prevent some cancer. It has been noted to boost cancer cell death with its stevioside glycoside. It also helps inhibit some mitochondrial pathways that help cancer grow—especially breast, stomach, lung, and leukemia cancer lines. It does not increase glycemic index and also stimulates insulin response, increasing the functionality of insulin. This is the reason it is possible to consume safely.
Risks of using stevia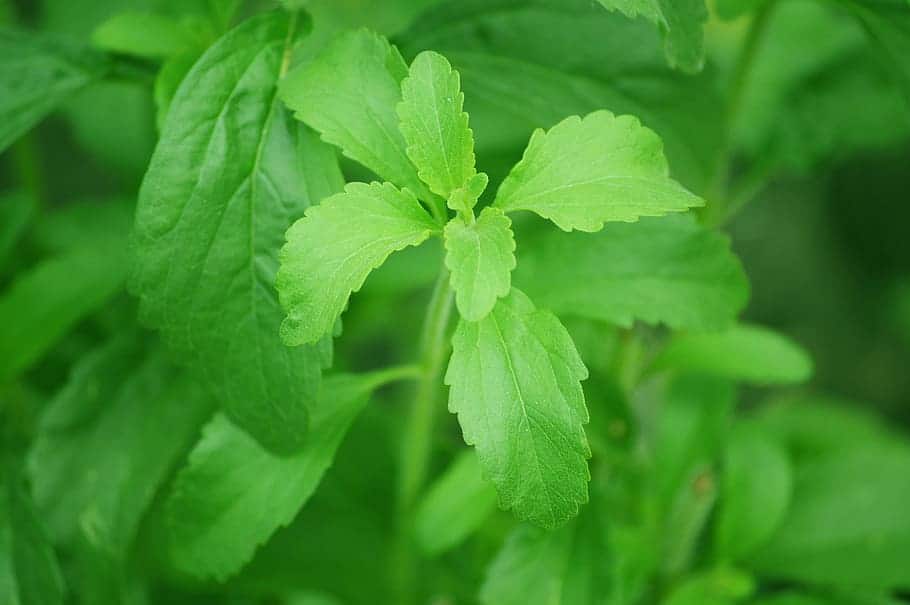 1. A lot of stevia products are mixed with sugar alcohols to counter-effect the bitter aftertaste that stevia has. Sugar alcohols are gotten from fruits, like berries. And although some like erythritol have no carbs or calories, others like dextrose and maltitol have small amounts of carbs and calories. These sugar alcohols are not harmful when taken in small quantities. They have less calorie and carbohydrate contents when compared to sugar and other sweeteners, but large amounts can affect blood sugar levels.
2. Hypoglycemia: although its blood sugar level reducing property is beneficial to patients with Diabetes Mellitus, continued use requires constant checking blood sugar levels to note when blood sugar levels are getting too low. Hypoglycemia in diabetic patients often results in complications like a diabetic coma. Also, if non-diabetic people use this regularly, they are prone to suffer from hypoglycemia.
3. Although sugar alcohols are not bad for diabetics, some people react to them. Reactions associated with sugar alcohols include bloating, nausea and vomiting, stomach pains and cramps, and other digestive issues.
4. Risk of low blood pressure in healthy people: although lowering blood pressure is beneficial to diabetes mellitus. It can be an issue for otherwise healthy patients who consume stevia regularly.
How to use stevia
You use the stevia the same way you use your table sugar, you can use it with your favorite beverages like tea, coffee, lemonade in your smoothie, and you can sprinkle it on unsweetened yogurt or even your bowl of cereal. But since stevia is sweeter than sugar, you can substitute a tablespoon of sugar for a teaspoon of stevia and a teaspoon of sugar for a pinch of stevia. Also, while baking, you can substitute with stevia, although there are some effects of sugar in baking that stevia won't give. You can half the amount of sugar you're supposed to use to get the amount of stevia to use.
Conclusion
Stevia is a nutritious natural sweetener that is very beneficial to people with diabetes, those who want to lose weight, or a healthier sugar substitute, and it rarely has risks. Also, although the raw stevia leaves have not been approved for commercial use, some people grow it at home and claim it is more effective than the refined Reb-A. Also, don't forget that it's sweeter than sugar, making it a better, healthier option. You should seek your healthcare giver's opinion before you start using it, though.