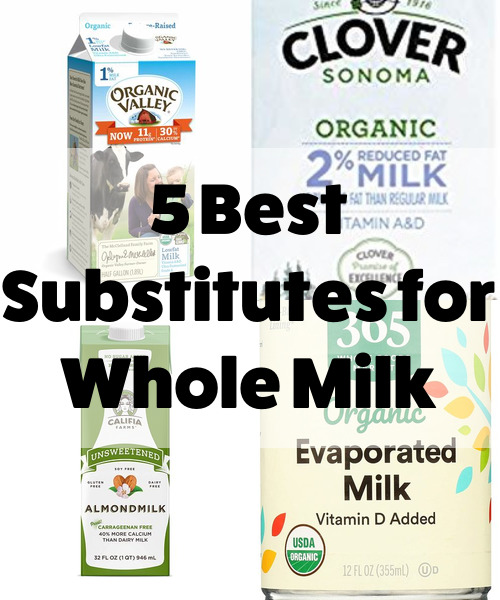 Milk drinkers have a lot of options to choose from when it comes to finding that perfect gallon of dairy to always have in the refrigerator – low fat, skim, non-dairy, evaporated, the list goes on and on. Atop that list is whole milk, which isn't as fatty as a half-and-half or heavy cream, but isn't bland either, like a non-fat or low-fat option. Whether you're using it for cooking, baking, or your morning bowl of cereal, whole milk adds just the right amount of flavor and texture no matter how you use it.
However, if you're faced with a recipe that calls for it and you're either fresh out or you just don't like whole milk, you've got plenty of alternative options that won't alter your final product all that much. Whether you go with an option with less or more fat than whole milk or prefer to ditch the dairy options all together and go with almond or soy milk, whole milk doesn't have to be the end all be all in your recipes if you have the right substitutes ready to deploy. Check out our list for the 5 best substitutes for whole milk to see how you can substitute whole milk without a last-minute sprint to the grocery store.
1. 1% Milk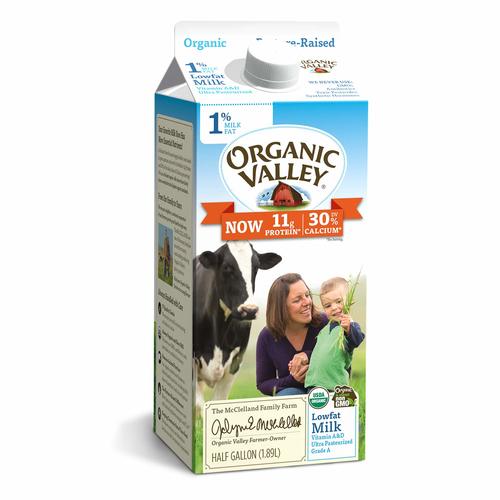 Order This On Amazon: amazon.com
1% milk doesn't have the same amount of fat as whole milk (whole milk clocks in at about 3.25%, so less than half to be exact) but that doesn't mean it can't fill in for whole milk in a variety of recipes. It may not do the job as well in cakes, sauces, and puddings, but 1% milk will still do the job of whole milk in yeast-based bakes like cinnamon rolls and dinner rolls. If 1% milk is all you have on hand, use the same amount as whole milk plus a teaspoon of cooled melted butter per cup of 1% milk.
2. 2% Milk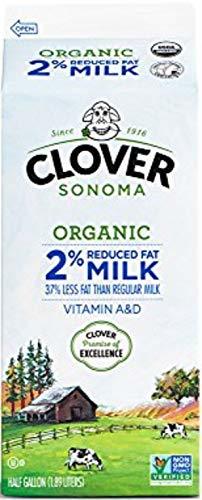 Order This On Amazon: amazon.com
When it comes to whole milk substitutes, 2% milk is your best bet in any cooking or baking recipe. It won't have the same richness and flavor as whole milk, but unlike using low fat or skim milk, feel free to use 2% as a 1:1 swap in your recipes with impressive results.
3. Non-Dairy Milk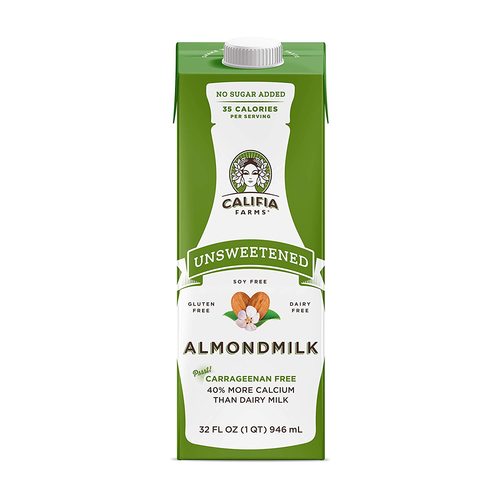 Order This On Amazon: amazon.com
If whole milk isn't a refrigerator staple because you're lactose intolerant, vegan, or you just don't like the flavor, your non-dairy milks can be used as a 1:1 swap for whole milk without changing much in your cooking or baking recipes. However, non-dairy milks like almond and soy do taste different than their dairy counterparts, so be prepared for the flavor to be different in your final product.
4. Evaporated Milk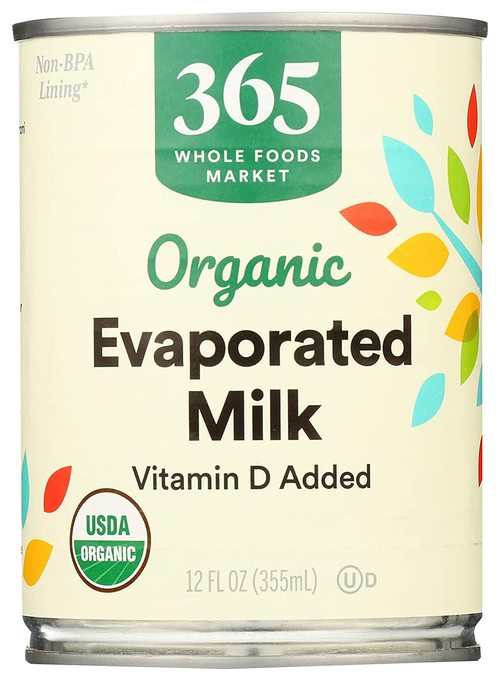 Order This On Amazon: amazon.com
A can of evaporated milk has about a one-year shelf life, so chances are there's a can of it floating around in your pantry that you bought for a cake recipe last Thanksgiving and then completely forgot about. Luckily for you, evaporated milk makes for a great whole milk substitute, since it is simply milk that has had the liquid removed from it, leaving a milk with more concentrated flavor and fat. To bring evaporated milk back to life, mix ½ cup evaporated milk with ½ cup of water for a 1 cup whole milk substitute.
5. Half-and-Half

Order This On Amazon: amazon.com
If you've ever tasted half-and-half by itself, you can tell that the fat content is far higher than whole milk, around 10-12% to be exact. The extra fat will certainly add richness to your dish, but the texture will stay relatively intact, so feel free to use it in a 1:1 swap with whole milk. If you feel more comfortable thinning it out a bit, mix it with a few tablespoons of water or skim milk.