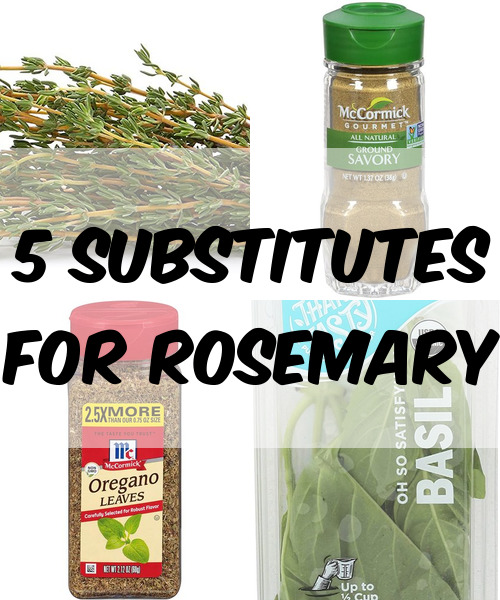 Rosemary is a must-have herb in so many different dishes, primarily in roasted or grilled meats, but can also be a delightful addition to flavored oils, herbal tea, fried vegetables, and even desserts. If your fresh supply happens to run out and you aren't stocked with dried rosemary either, you need to know which fresh and dried herbs can swap in for rosemary instead, without sacrificing flavor or balance.
While many of these herbs do have different flavor profiles from rosemary, they still can bring that fresh earthiness that fresh herbs provide to anything you are cooking or baking. As you walk down the produce aisle at the grocery store or rummage through your spice rack and refrigerator at home, use our guide for the 5 best substitutes for rosemary to pick out some of the best herbs, dried and fresh, to give your dish the brightness it needs.
1. Thyme

Order This On Amazon: amazon.com
Fragrant and citrus-like with a dry aroma, thyme can be a terrific stand-in for rosemary in Italian dishes, lamb, chicken, pork, roasted potatoes, roasted vegetables, and so much more. While thyme is slightly more bitter than rosemary, it can bring nice balance to a recipe, and whether you're using fresh or dried, both versions have strong flavor that work well in a variety of savory dishes.
2. Savory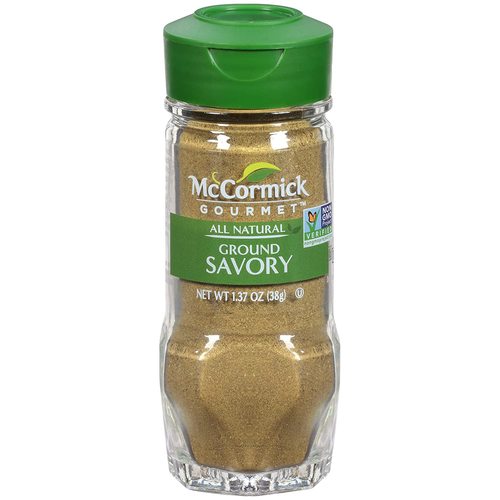 Order This On Amazon: amazon.com
Since savory is a member of the mint family, its flavor profile is typically described as minty and peppery, but with a sweet aroma. The appearance of savory leaves are similar to rosemary, so if you are using rosemary strictly as a garnish, savory is a perfect alternative. When it comes to cooking, savory can stand-in for rosemary in a variety of dishes from soups, stews, and marinades to desserts, rich meat dishes, and flavored vinegars.
3. Oregano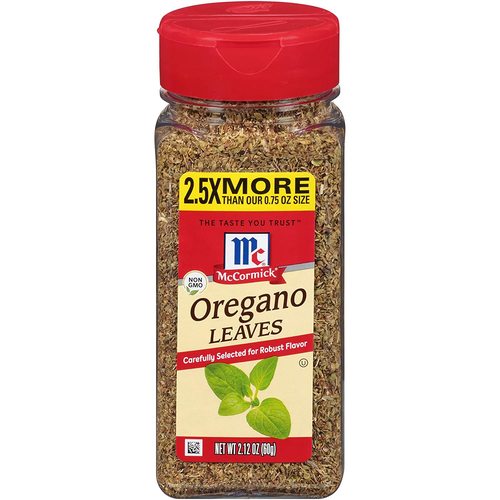 Order This On Amazon: amazon.com
Popular in some of your favorite Italian dishes, oregano has a warm, aromatic flavor with rich, earthy notes that can serve as a very suitable substitute for rosemary in just about any dish, from pizza and meat dishes to sauces, stuffing, and even chili. However, unlike other herbs which tend to mellow out when dried, oregano intensifies in flavor, so when using dried oregano in recipes, taste as you go to make sure you get the right balance.
4. Basil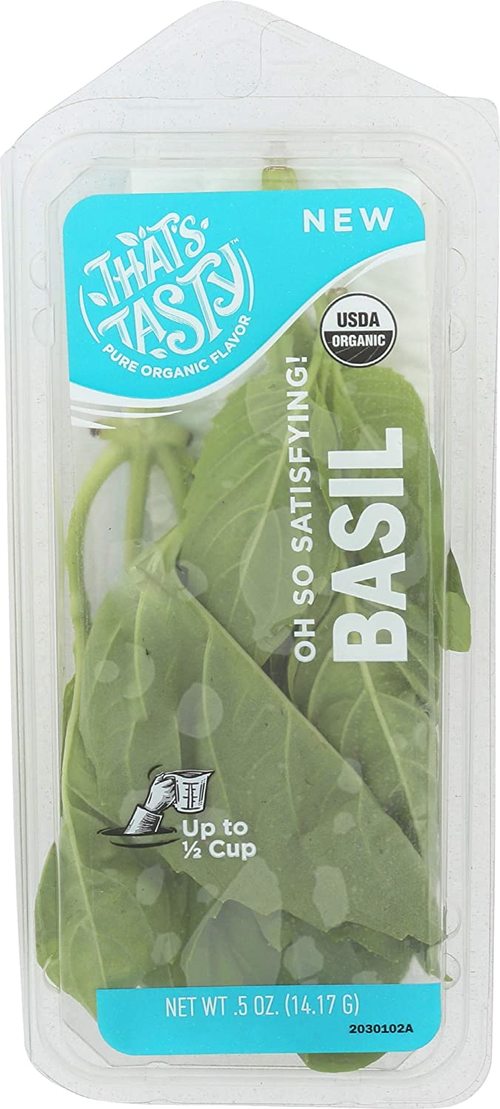 Order This On Amazon: amazon.com
While basil may not seem like a good alternative to rosemary, its peppery, slightly sweet and aromatic flavor can fill-in quite well in sauces, grilled meats, and desserts, as well as roasted potatoes and vegetables. When using fresh basil, be sure to add it late in the cooking process so you don't cook out all of its flavor.
5. Sage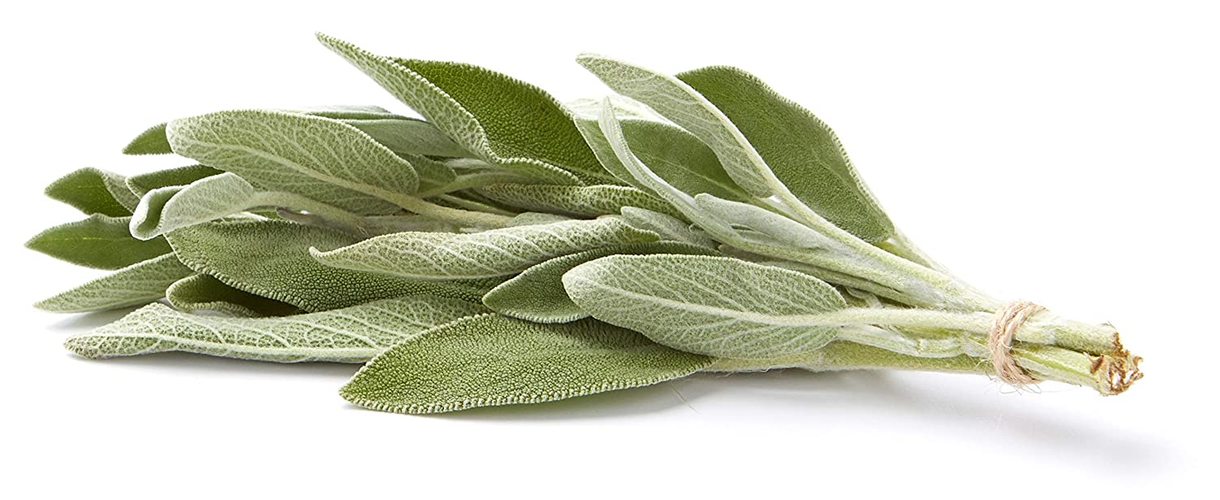 Order This On Amazon: amazon.com
Popular with roasted meats, in pies, or fried up with brown butter and poured over fresh pasta, sage has a warm aromatic flavor that can be quite similar to rosemary when cooked. Use sage as a rosemary replacement in rich meat dishes like pork, lamb, and sausage or to add earthy, lemony notes to marinades and herbal tea.