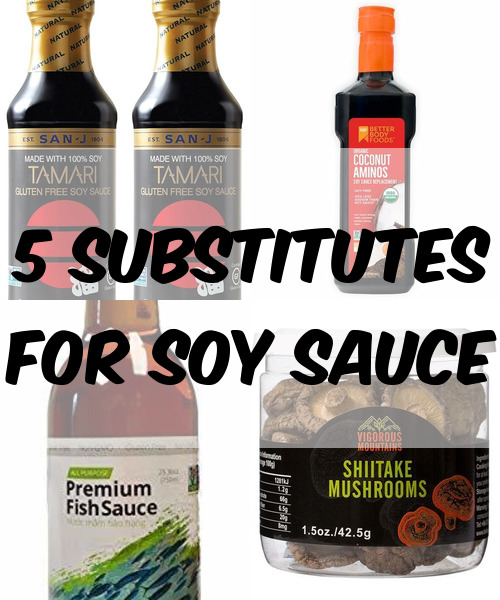 You've made stir fry with it, dipped dumplings and sushi in it, and probably used it in more meat marinades than you can count: soy sauce. The salty, dark brown liquid you know and love is originally made from soybeans, roasted grains, saltwater, and koji, and the traditional method takes months to make. Rather than attempt to make this umami-packed liquid condiment at home, there are a variety of substitutes that are available that can deliver a similarly deep and powerful flavor to any dish, sauce, or marinade. The best part about these alternatives is they all tend to be lower in sodium than traditional soy sauce, so if you are monitoring your sodium intake, finding an alternative that doesn't skimp on flavor is a great option.
Additionally, if you're avoiding soy sauce because you're allergic to soy or have a gluten intolerance, finding a swap that still delivers those same soy sauce flavors means you don't have to give up on your favorite at-home Asian stir-fry or soy-based ramen. Check out our guide for 5 substitutes for soy sauce that all pack the umami punch you need to take whatever you're making to the next flavor level.
1. Tamari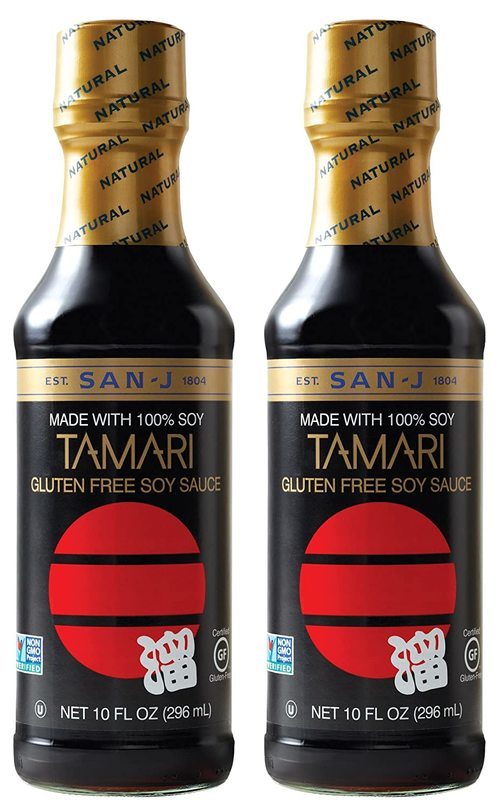 Order This On Amazon: amazon.com
Similar in taste and consistency to soy sauce and brewed in a similar way, tamari is probably the closest to regular soy sauce if you need or want a substitute. Because it doesn't contain wheat, it's gluten-free, so tamari is a great option if you have a soy allergy, are monitoring your sodium, or have a gluten intolerance. Use this as a 1:1 ratio to soy sauce in any recipe.
2. Coconut Aminos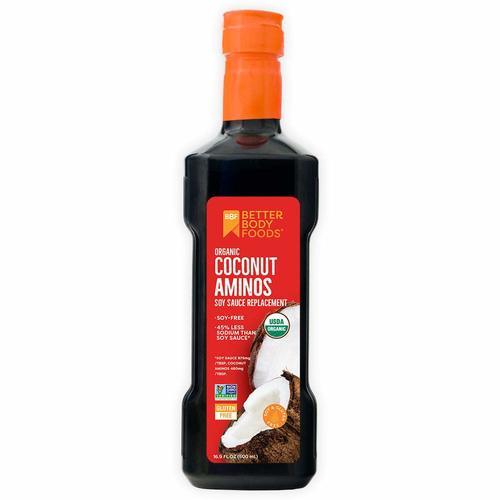 Order This On Amazon: amazon.com
Made from fermented coconut sap, coconut aminos also have a similar umami flavor to soy sauce, making it a great alternative in any sort of Asian stir-fry or tossed dish. It's slightly sweeter and lower in sodium than soy sauce as well as being gluten-free, so reach for this if you're watching your sodium intake. Use this as a 1:1 ratio to soy sauce in any of your recipes.
3. Fish Sauce

Order This On Amazon: amazon.com
Made from fermented fish or krill, fish sauce is funky and savory, but has that deep umami flavor that you get from soy sauce. The major difference between fish sauce and other soy sauce alternatives is because of its strong fishy flavor, you won't want to use equal amounts when substituting it in a recipe; if you're able to taste as you go for seasoning, add a little bit of fish sauce at a time to make sure the funky flavor doesn't overpower the rest of your dish.
4. Dried Mushrooms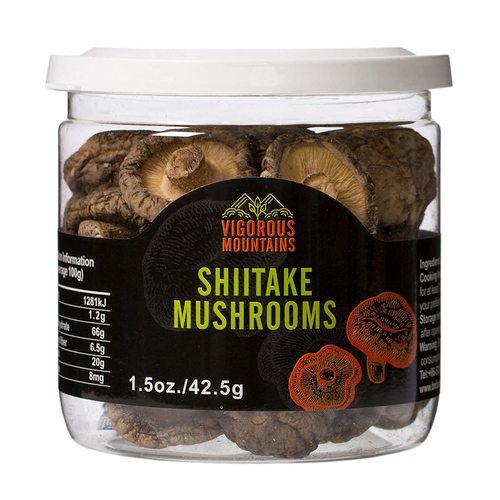 Order This On Amazon: amazon.com
If you've ever seen dried mushrooms in your local grocery store and wondered how those can be used in your own kitchen, now you know: a substitute for soy sauce. Soy and gluten-free, all you need to do is rehydrate shiitake mushrooms and use that soaking liquid as your soy sauce alternative. While the taste isn't as close to soy sauce as others, it will be bursting with the umami flavor that you're looking for. Because the flavor is slightly different than soy sauce, a 1:1 ratio may not be quite right, so taste as you go if you can.
5. Worcestershire Sauce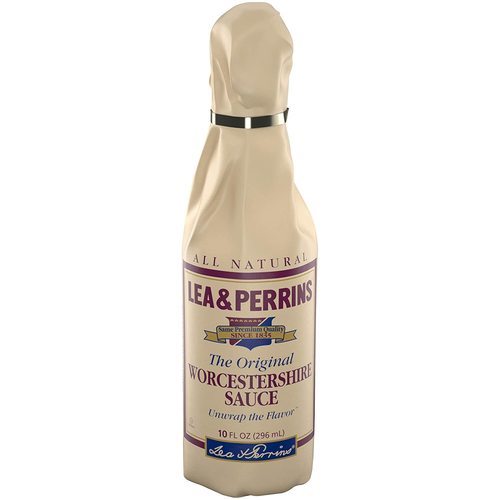 Order This On Amazon: amazon.com
Chances are there's a bottle of Worcestershire sauce sitting in the back of your pantry or in the door of your refrigerator that you don't even remember buying. Believe it or not, this fermented condiment has the same umami quality as soy sauce, making it a great alternative despite being British instead of Asian. Made from vinegar, anchovies, spices, sugar, salt, garlic, onions, tamarind extract, and molasses, Worcestershire sauce has less sodium than soy sauce and is gluten-free, but because of the anchovies you'll want to avoid this if you have a shellfish or seafood allergy.