Olive oil is the type of ingredient that most home cooks simply cannot function without; its versatility makes it a crucial ingredient in desserts and baked goods as well as marinades, salad dressings, roasted and pan-fried dishes, or just for dunking a piece of crusty bread.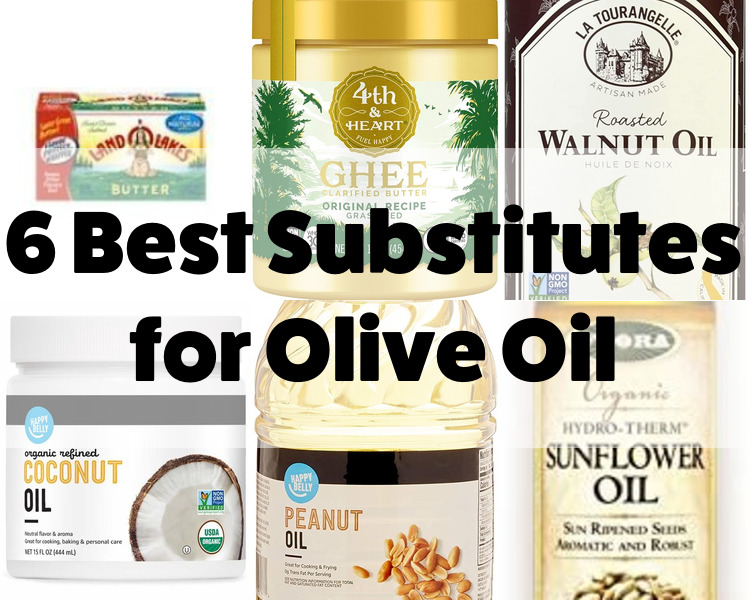 Available in extra virgin and virgin options, olive oil is one of the best cooking oils out there, but when olive oil simply isn't available either at home or at the grocery store, you should have a list of alternatives in your kitchen arsenal.
Some of the best olive oil alternatives are probably in your refrigerator or pantry right now, but you should know when to use which options since some of them have higher or lower smoke points or have flavors that can change the outcome of your final product. Check out our guide for the 6 best substitutes for olive oil and make sure you always have a suitable stand-in on hand.
1. Butter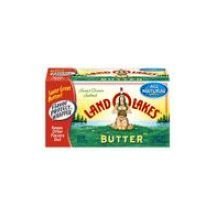 Order This On Amazon: amazon.com
A refrigerator staple always, butter has a lower cooking point than olive oil but will still make for a great substitute in a pinch, as long as you don't let it burn. Adding butter to sauces will result in a more luscious, rich final product, and replacing olive oil with butter in your baked goods will provide the same moisture and flavor you're looking for.
2. Ghee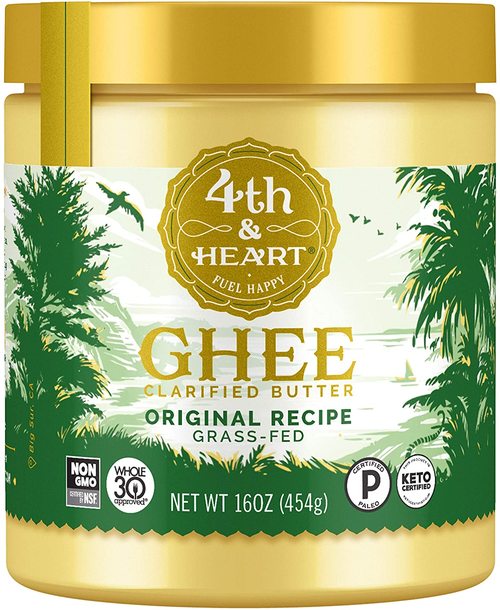 Order This On Amazon: amazon.com
Clarified butter, or ghee, is a common ingredient in Indian cooking but also makes for a suitable olive oil replacement in your pan-fried dishes. Ghee has a higher smoke point than butter so it won't burn as easily in your hot pan, and it will add just the right amount of creamy, buttery flavor to your food for a satisfying result.
3. Walnut Oil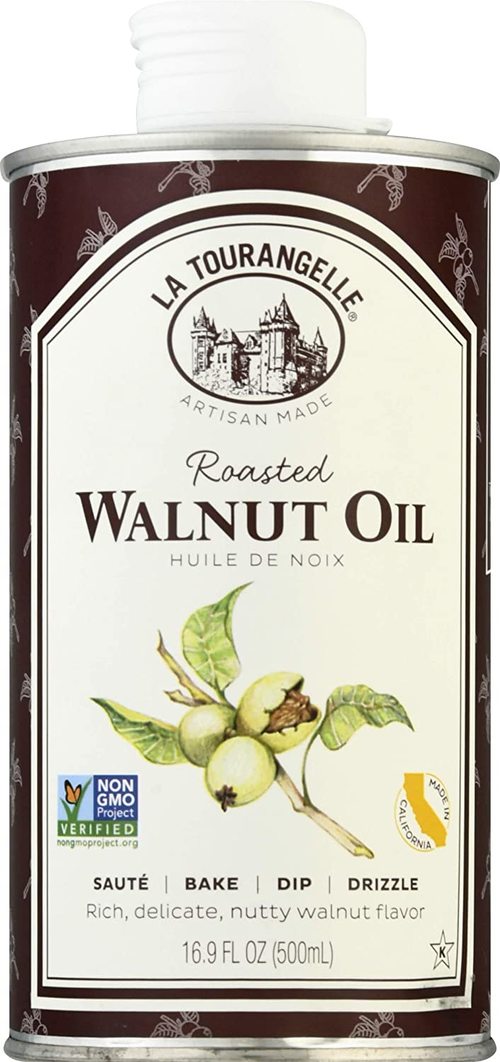 Order This On Amazon: amazon.com
Similar to olive oil, walnut oil is a great source of monosaturated fats, meaning when you use it you're also getting some healthy fats into your diet along with a light, nutty flavor. However, walnut oil can become bitter when heated up, so when using it as an olive oil alternative, save it for recipes that don't require any heating, like salad dressings.
4. Coconut Oil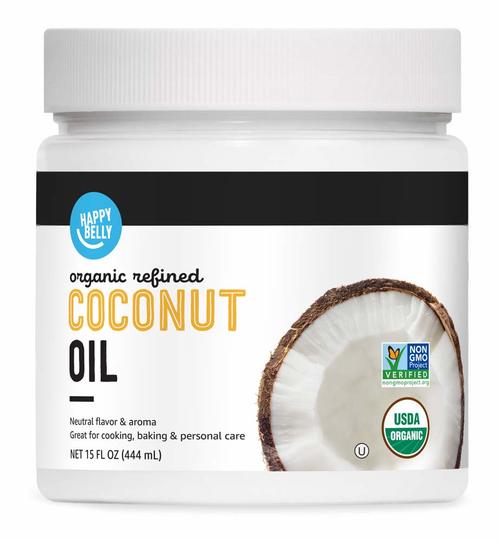 Order This On Amazon: amazon.com
Most used these days in vegan recipes, coconut oil has a high smoke point and a delightful coconut flavor, making it a great olive oil alternative in a variety of recipes. Use coconut oil for any recipes that require roasting or frying as well as raw cakes and desserts, but for something more traditional where the coconut flavor may not work as well, you may want to use butter instead.
5. Peanut Oil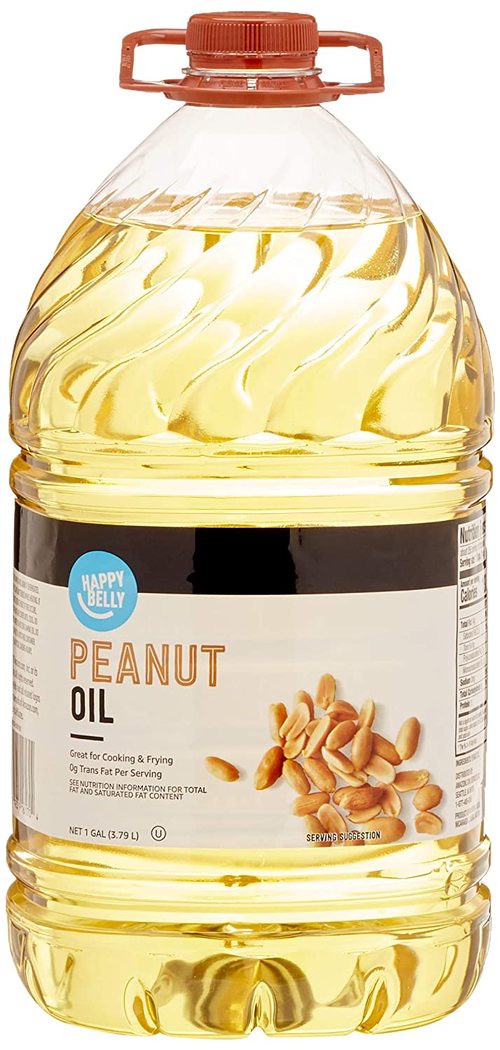 Order This On Amazon: amazon.com
Popular in Asian cuisine, peanut oil is relatively bland and has a high smoke point, making it a great olive oil substitute in baked goods or pan-fried dishes as well as salad dressings and marinades.
If you're on the hunt for more nutritious oil alternatives peanut oil is a good option since it has no cholesterol, but you should avoid this alternative if you have any sort of peanut allergy.
6. Sunflower Oil

Order This On Amazon: amazon.com
Sunflower oil has a light flavor and a high smoke point, making it a great olive oil alternative for all types of cooking, from baked goods to roasted dishes and everything in between. When shopping for a good sunflower oil, reach for one that has at least 70% oleic acid to make sure you're getting a more premium product.
Why You Should Trust us
Our team of diabetic experts is a collective force in diabetes research and management, comprised of certified dietitians, physicians, and healthcare professionals with years of experience in the field.
We're dedicated to studying and understanding the complex relationship between food, particularly cooking oils, and blood sugar levels. Not only are we informed by the latest scientific research and medical guidelines, but we also draw on the lived experience of managing diabetes.
Our recommendations for the best substitutes for olive oil for diabetics are not made lightly; they're backed by meticulous research, carefully interpreted clinical data, and the commitment to help those living with diabetes lead healthier, more balanced lives. Trusting us means trusting expertise, experience, and evidence-based guidance for your dietary needs.