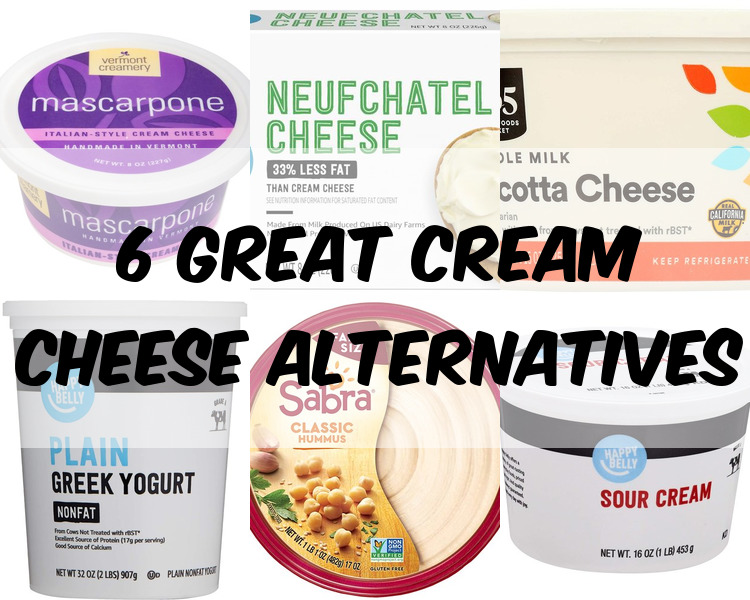 That creamy, salty spread on your morning bagel may seem like an irreplaceable ingredient, but if you've run out of your favorite tub of cream cheese, you need to know what to reach for as an alternative in a pinch. Whether it's for another bagel spread, a creamy addition to dips and sauces, a thickener for cake frosting, or even as a salty, creamy element in savory dishes like mashed potatoes and stuffed chicken, there are plenty of substitutes that can stand-in for cream cheese and deliver similar results.
Additionally, many cream cheese substitutes happen to be healthier than cream cheese because of their lower fat content and higher protein and calcium, so if you do want to find healthier options that don't skimp on flavor or consistency, try for something different. Check out our guide for 6 of the best cream cheese alternatives so you never miss out on your favorite cheesy spread ever again.
1. Mascarpone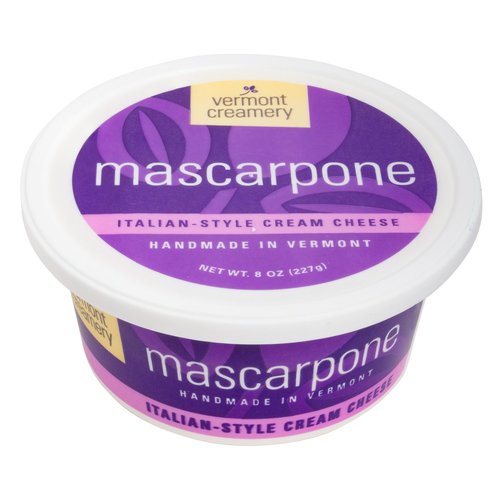 Order This On Amazon: amazon.com
Also known as triple cream cheese, mascarpone cheese has a very similar flavor to cream cheese and a slightly creamier texture making it a great alternative for almost any use. While it does have double the amount of fat than cream cheese, mascarpone has a delightful flavor and is rich in calcium, so if you are looking for something a bit more decadent, mascarpone is a perfect pick. It's best used in sweet recipes such as frosting for cakes and cupcakes, but it also works well as a topping for a bowl of fresh fruit. With its smooth texture and high butterfat content, mascarpone also works for thickening soup, as a dip or spread on a bagel, or to thicken pasta sauce.
2. Neufchatel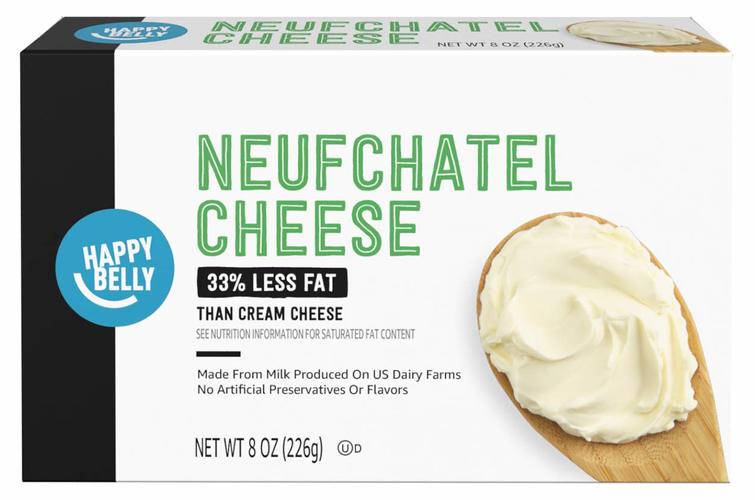 Order This On Amazon: amazon.com
The closest substitute for cream cheese when it comes to flavor and texture is Neufchatel, which is a semi-soft cow's milk cheese with a nutty, sharp flavor and because it has ⅓ of the fat of cream cheese, it's also a healthier option. Neufchatel makes for a great alternative for any recipe that calls for low-fat cream cheese, like cake frosting or spread on a bagel, or even in mashed potatoes. To get a more consistent flavor with cream cheese, throw in a tab of butter to achieve that creamier, richer texture.
3. Ricotta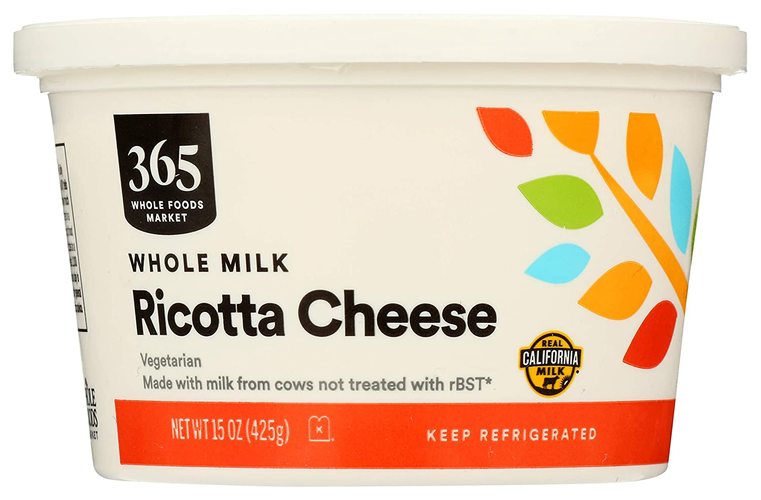 Order This On Amazon: amazon.com
Ricotta has a less sweet flavor and more grainy texture than cream cheese, but the flavor and texture of ricotta works very well in baking. If you are baking something that requires the creaminess that cream cheese provides, such as cheesecake or cake frosting, ricotta is a great pick. Because ricotta is a little drier than cream cheese and has less tang to it, you can add a tablespoon of lemon juice or vinegar to reach the right level of acid.
4. Greek Yogurt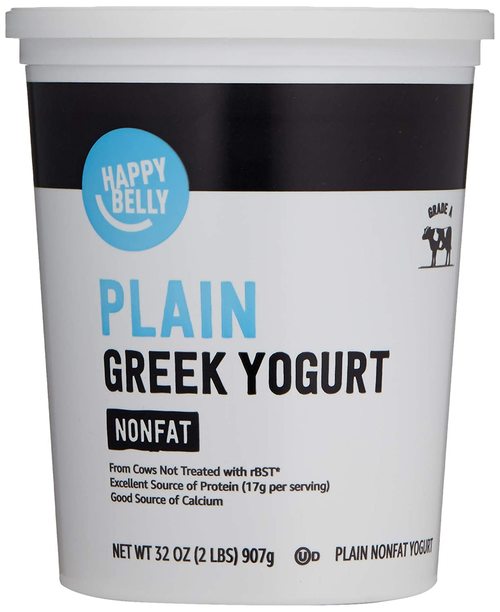 Order This On Amazon: amazon.com
For a healthier, protein-packed option, Greek yogurt in place of cream cheese is a great choice. Plus, Greek yogurt can actually be transformed into cream cheese by putting one cup of yogurt in a cheesecloth over a bowl with a strainer and letting the whey drip out, which after 8-12 hours will result in a thick cream cheese substitute after about 8-12 hours. While strained Greek yogurt is less creamy than cream cheese, it works well in frostings and baked recipes when sweetened up with a dash of honey or maple syrup, and brings some decadence to savory dishes as well.
5. Hummus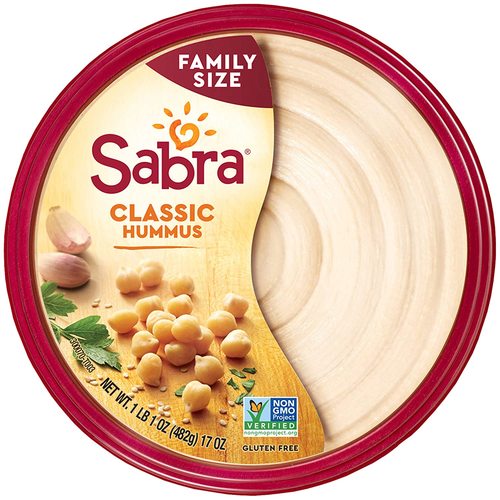 Order This On Amazon: amazon.com
For an entirely non-dairy alternative, hummus is a shockingly good substitute for cream cheese because of its creamy texture and nutty, tangy flavor. Although the flavor profile of hummus is entirely different from that of cream cheese, hummus is a healthy alternative for a spread on a bagel, in a creamy dip for vegetables or chips, and even in a savory twist on cheesecake.
6. Sour Cream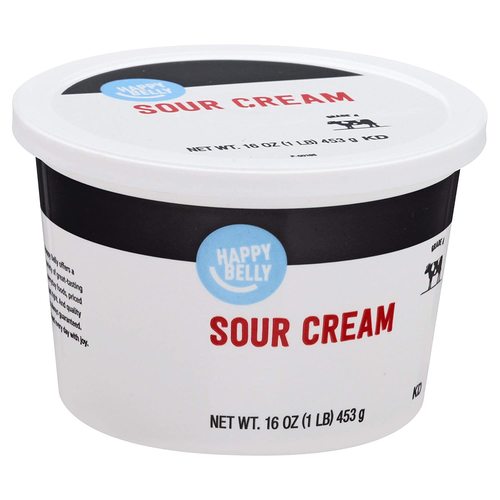 Order This On Amazon: amazon.com
To bring a tangier flavor to your dips and sauces, reach for a container of sour cream. Its sour flavor and thick consistency will kick up any dip or sauce with a subtle tanginess, and can also be a substitute in certain cakes as long as you add in additional flour to make for a firmer cake.