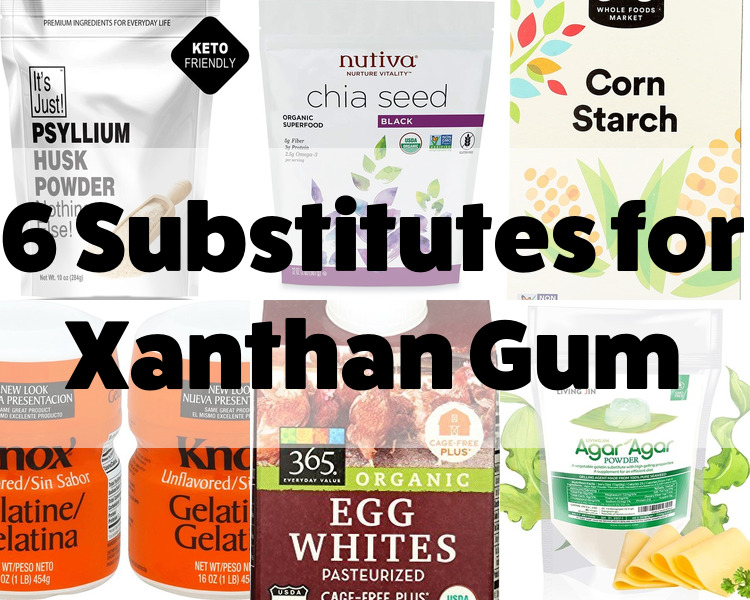 If you're on a gluten-free diet or simply prefer your baked goods gluten-free, you've probably been consuming xanthan gum whether you know it or not. Made from fermenting corn sugar with a bacterium, xanthan gum acts as a binder and thickening agent to hold ingredients together, primarily in gluten-free baked goods that lack the binding capacity of gluten.
Additionally, xanthan gum can be used as a thickener in salad dressings, soups, stews, and gravies, so if you're a regular user of this common additive or have a recipe that calls for it and you simply don't have it on hand, there are plenty of options to choose from that have those same thickening properties and won't drastically change your final product. Rather than give up on that homemade stew or gluten-free cake all together, check out our guide for 6 xanthan gum substitutes that won't let you down.
1. Psyllium Husk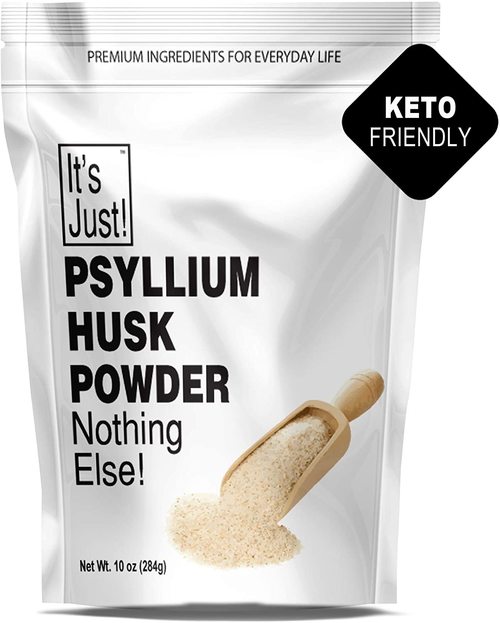 Order This On Amazon: amazon.com
Similar to xanthan gum, psyllium husk is a soluble fiber that forms a gel-like substance and can be used for baking purposes in the same way that xanthan gum would. Plus, it can help lower blood sugar in sizable doses, just like xanthan gum. When baking with psyllium husk as a substitute, use a 1:2 ratio of xanthan gum to psyllium husk.
2. Chia Seeds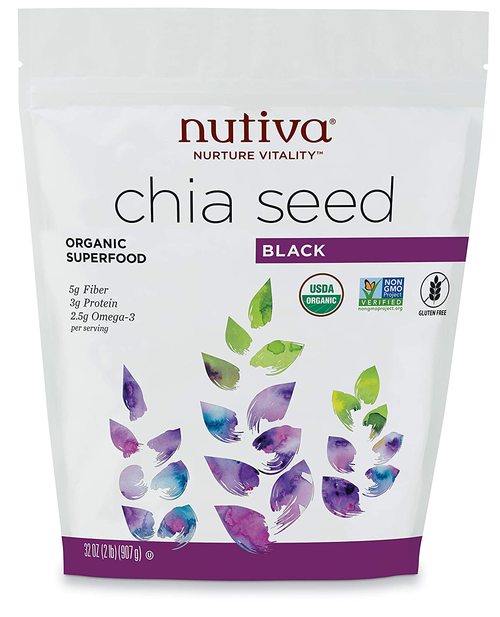 Order This On Amazon: amazon.com
If you've ever put chia seeds in a smoothie or a yogurt bowl, you know that like xanthan gum, chia seeds form a similar gel that can act as a thickening agent in baked goods. Because chia seeds are in fact seeds, when used whole they can add a crunch and mild, nutty flavor, so if you want a smoother texture you should grind them before using. Use chia seeds in a 1:1 swap for xanthan gum, and be sure to soak them in hot water until the mixture becomes viscous before using.
3. Cornstarch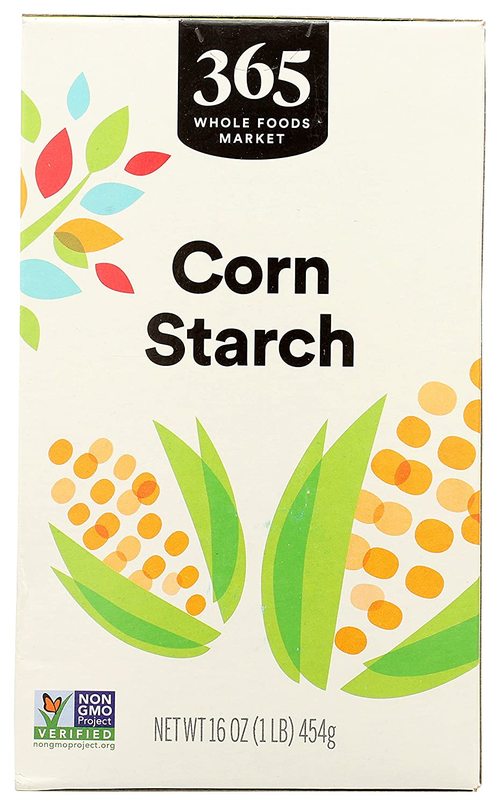 Order This On Amazon: amazon.com
Cornstarch has a similar texture to xanthan gum and works as a great thickener in soups, stews, and gravies. Additionally, cornstarch is naturally gluten-free and unlike other xanthan gum substitutes, it doesn't need to be mixed with water beforehand; simply replace xanthan gum with the same amount of cornstarch for the same thickening power.
4. Gelatin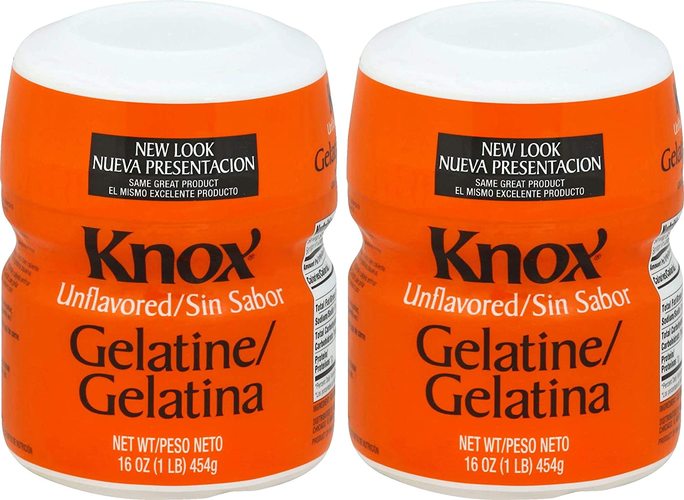 Order This On Amazon: amazon.com
Don't confuse this type of gelatin with the kind that comes in red and green and jiggles in a cup – unflavored gelatin can be used in place of xanthan gum to firm up baked goods like breads and muffins. Use gelatin in a 2:1 ratio to xanthan gum, but if you're vegan or vegetarian, you'll want to avoid this option as it is made from animal collagen.
5. Egg Whites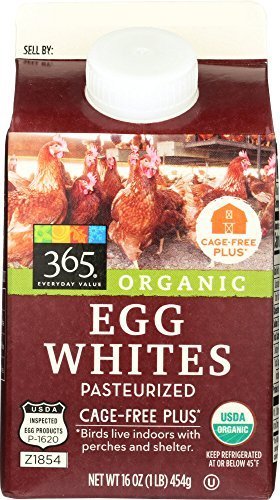 Order This On Amazon: amazon.com
Next time you're working on a recipe that calls for egg yolks, make sure to save the egg whites as they make for a great xanthan gum substitute. In quick breads and cakes, egg whites serve as both a leavening agent and binding agent to help baked goods rise, while also creating a light, airy texture. Use one egg white for every tablespoon of xanthan gum.
6. Agar Agar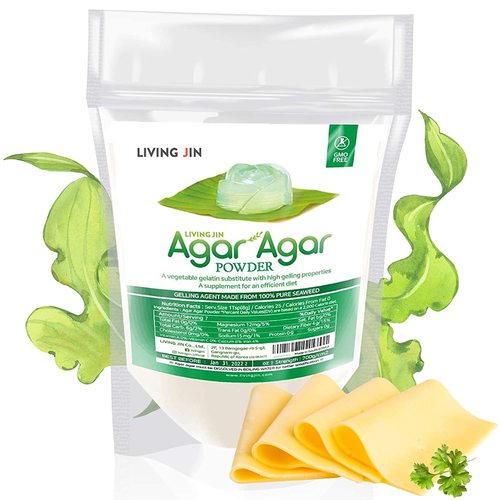 Order This On Amazon: amazon.com
Similar to unflavored gelatin but plant-based instead of derived from animals, agar agar forms a jelly-like texture when dissolved in water and heated and provides the same binding and emulsifying traits as xanthan gum. While agar agar does require a little more work than other alternatives, it can still be swapped with xanthan gum in a 1:1 ratio.