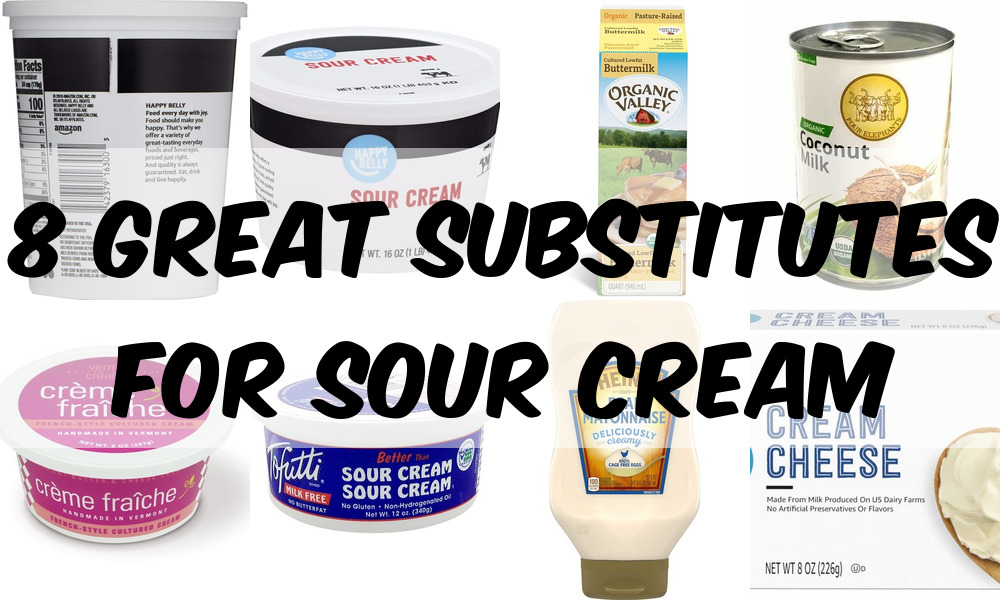 Sour cream is an ingredient we know all too well; used in foods both sweet and savory, it's a versatile creamy condiment that for many, is a standard refrigerator staple. However, if you're dairy-intolerant or just working on a recipe and you realized you're fresh out of the sour stuff, it's important to know what sort of alternatives you can turn to just in case. While what you're making may dictate the sort of substitute you use, sour cream can be easily substituted by many different options, both dairy and non-dairy. Since sour cream is typically used as a source of fat and moisture in baked goods, turn to something that will also give you that same richness, like Greek yogurt or mayonnaise.
If you're simply looking for an alternative for a dip, dressing, or topping and want a non-dairy alternative, you have plenty of options to choose from as well, including coconut milk or soy-based sour cream. No matter the reason you need to find a sour cream alternative, we've got you covered with 8 great substitutes, both dairy and non-dairy, to make your baked goods, dips, and dressings as creamy as ever.
1. Greek Yogurt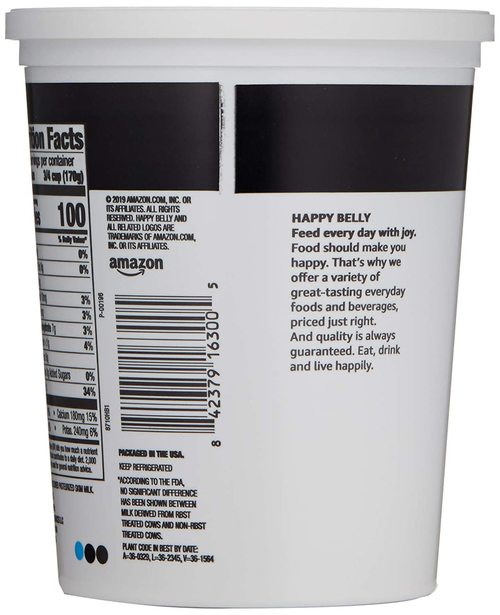 Yogurt, specifically Greek yogurt, is a great stand-in for sour cream in a variety of dishes, from cakes and pies to baked potatoes, dips, dressings, and toppings. While regular yogurt contains a high percentage of whey, Greek yogurt is strained to remove its whey resulting in a thicker, tangier yogurt that is similar in flavor and texture to sour cream. It also happens to be lower in calories and fat and higher in protein than full-fat sour cream, meaning when you replace sour cream with Greek yogurt in just about any recipe, you're making healthier choices for your waistline as well.
Get this now: Greek Yogurt.
2. Cottage Cheese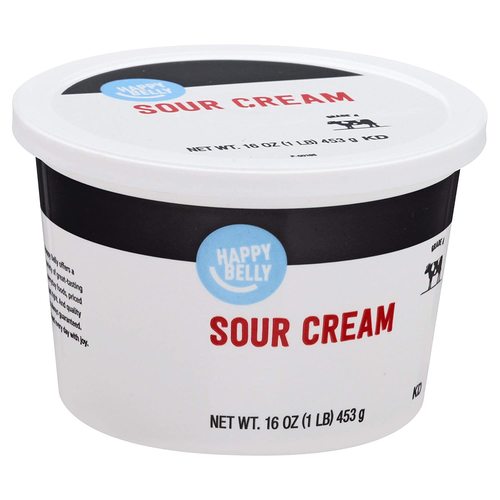 For another lower calorie, lower fat, and higher protein sour cream substitute, turn to cottage cheese. Cottage cheese has a mild flavor and a soft, creamy texture, and comes in a variety of fat percentages and curd sizes so you can find that works best for you and your taste. One cup of cottage cheese can be blended with four tablespoons of milk and two tablespoons of lemon juice to replace sour cream in any recipe, from sweet to savory.
Get this now: Cottage Cheese.
3. Buttermilk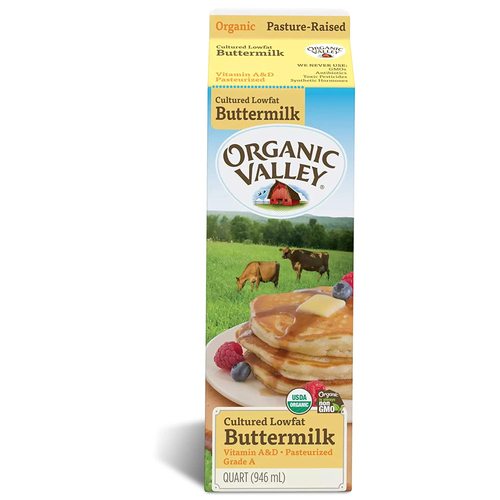 You may only think of buttermilk when it comes to pancakes or fried chicken, but did you also know that it makes for a great sour cream replacement? Buttermilk is the liquid that is leftover after making butter from cultured cream. However, buttermilk, like sour cream, is pasteurized and has lactic acid bacteria added in after the heating process for a final product that is similar in its tangy flavor to that of sour cream, but is liquid. Primarily buttermilk can be used as a sour cream substitute in baked goods or dressings.
Get this now: Buttermilk.
4. Coconut Milk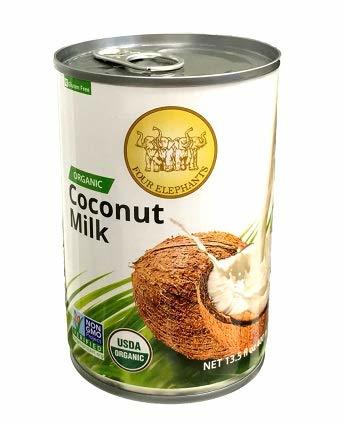 For a non-dairy sour cream substitute, one option is coconut milk. Coconut milk is lactose-free and vegan, making it a great alternative for people with dietary restrictions or dairy intolerance. Full-fat coconut milk can make an excellent sour cream replacement in baked goods by mixing it with 1 tablespoon for every cup of coconut milk to get that sour, tangy taste, or the cream on top of the milk can be skimmed off and used as a plant-based sour cream substitute for more savory dishes.
Get this now: Coconut Milk.
5. Creme Fraiche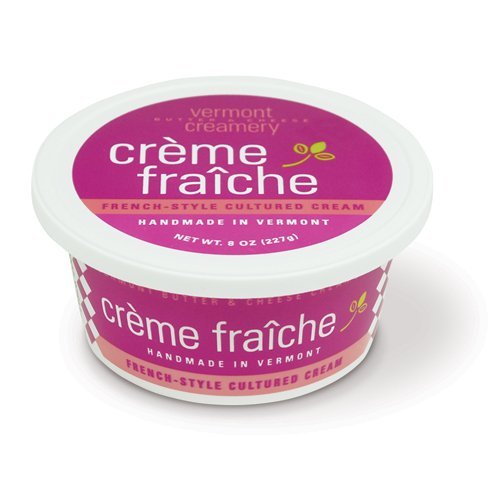 Similar to sour cream, this dairy product is made by adding a bacterial culture to heavy cream resulting in a thick, cheese-like consistency but with a less tangy flavor. However, unlike Greek yogurt or cottage cheese, it has a high fat and calorie content so for on a diet, crème fraiche may not be the best sour cream alternative. But don't let the high fat content turn you off completely; this element of crème fraiche makes it a great ingredient to thicken sauces and soups since it won't separate when it gets heated.
Get this now: Creme Fraiche.
6. Soy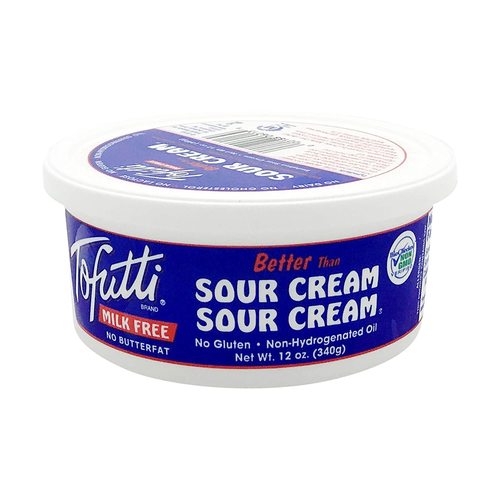 For another non-dairy alternative to sour cream, perhaps try a soy-based sour cream substitute. Unlike some other sour cream substitutes, soy-based sour cream is almost one-to-one when it comes to calories and fat – a one ounce serving of soy-based sour cream has 57 calories and five grams of fat, while one ounce of sour cream contains 54 calories and six grams of fat. You can also use a soy-based sour cream as an exact replacement for sour cream in any sort of sweet or savory dishes, making them a great option for people who are dairy intolerant but still want to enjoy the flavor and texture of sour cream.
Get this now: Soy.
7. Mayonnaise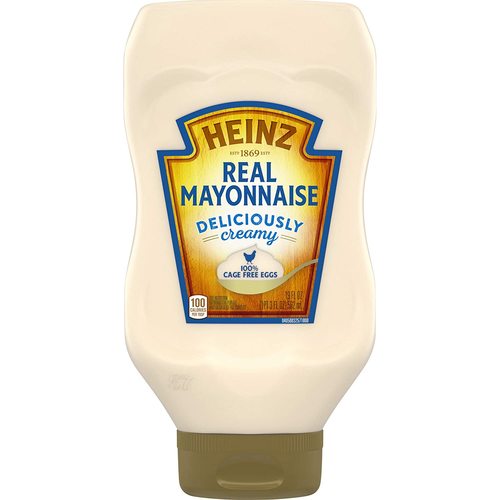 While you may not consider mayonnaise even close to a sour cream alternative, you'd be surprised how versatile this egg-based condiment is. It can be used as a one-to-one replacement for baked goods as well as dips by adding in the moisture you're looking for. While using just mayo by itself means you may lose some of the tang that sour cream offers, if you mix your mayonnaise with a little bit of yogurt you can get some of that tanginess back.
Get this now: Mayonnaise.
8. Cream Cheese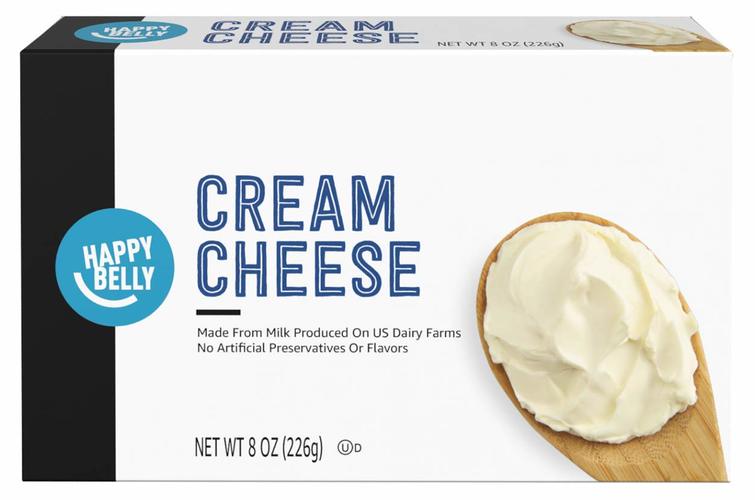 If you're looking for a replacement for sour cream in your favorite creamy dip, try cream cheese instead. For every cup of sour cream needed, combine six ounces of cream cheese with a couple tablespoons of milk or buttermilk for a thinner consistency that will blend beautifully with the rest of your dip ingredients. If you're looking to use it for a warm recipe, you won't have to thin it out with anything – use equal parts cream cheese to sour cream as it melts well and won't curdle easily.
Get this now: Cream Cheese.