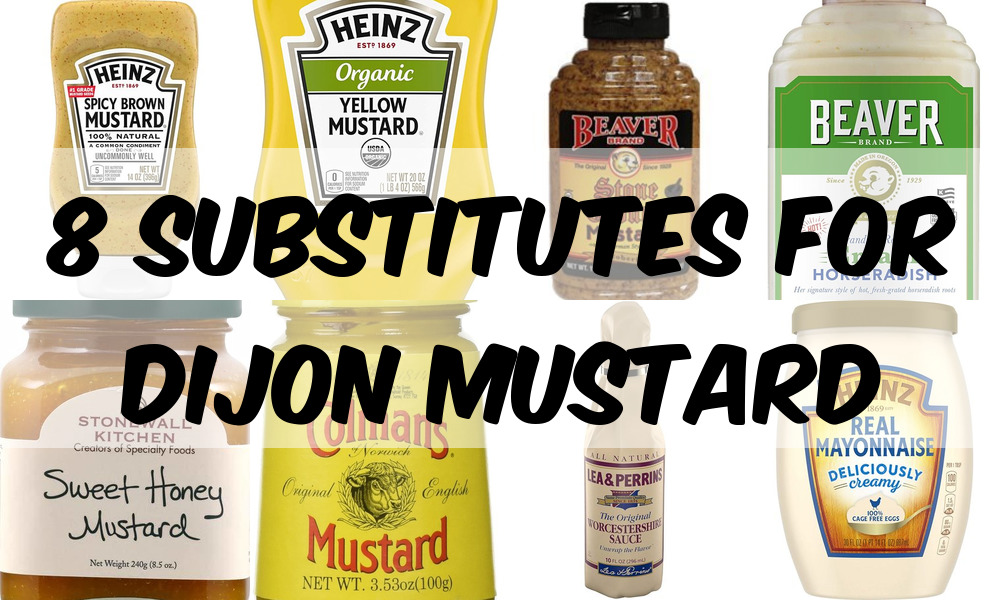 Dijon mustard is probably one of the fancier condiments that has a special spot in your pantry, giving serious flavor to your homemade vinaigrettes and meat marinades, or making for a great dip for a hot pretzel. Its light, smooth flavor, creamy texture, spicy aroma, and versatility in all sorts of recipes may seem irreplaceable, but sometimes it just isn't in your pantry, and when that happens you need to have some alternatives to replicate that flavor that really wakes up your tastebuds.
Your dressings, marinades, fancy sauces, and plenty more can still be transformed into something truly outstanding with an option that can successfully replace the mellow yet spicy flavor of Dijon, so check out our guide to 8 substitutes for Dijon mustard so you'll never be deprived of that distinctive, zingy flavor ever again.
1. Spicy Brown Mustard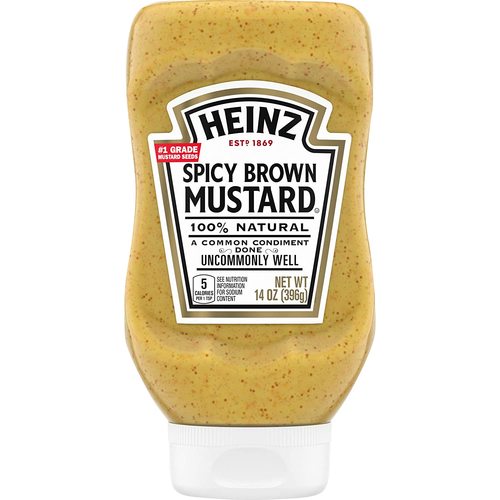 Order This On Amazon: amazon.com
Unlike Dijon mustard which is smooth and creamy, spicy brown mustard has a seedier texture, but thankfully the rich, spicy flavor can be a nice replacement for Dijon in any recipe. Because of its intense flavor and powerful aroma, you may want to adjust the ratio you use, but spicy brown mustard works great with meats, marinades, and salad dressings, and can also be a great condiment on rich meats like pastrami or sausage.
2. Yellow Mustard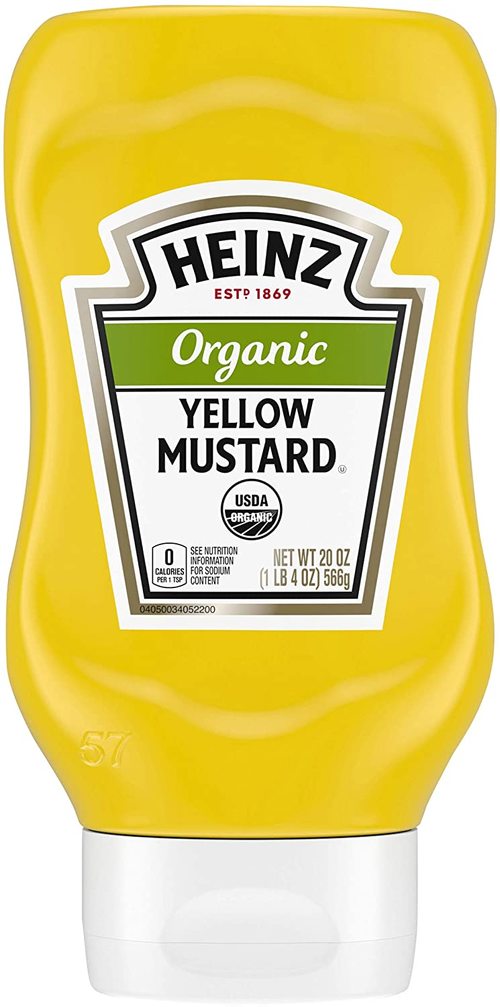 Order This On Amazon: amazon.com
That bright yellow mustard that you squeeze on your hot dog at a ball game may not seem like a suitable match for Dijon, but give it a chance. Its sweet, tart flavor differs from Dijon, but if you need something easy and affordable, yellow mustard is a great option. Yellow mustard can be used in place of Dijon for just about any recipe, but if you're still pining for that creamier texture, mix in a bit of mayo so it more resembles its French counterpart.
3. Stone Ground Mustard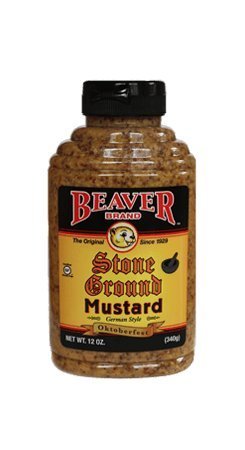 Order This On Amazon: amazon.com
Similar to a spicy brown, stone ground mustard is made from brown mustard seeds that are left whole, leaving you with a coarse mustard that is zesty and tangy but with an overall mild flavor. Milder and with less bite than a classic Dijon, stone ground mustard adds serious flavor to dressings and marinades and adds nice texture to meat. Keep in mind that the coarse texture will look different than Dijon in your final product, but no matter what you're making, stone ground mustard will deliver some top-notch flavor.
4. Horseradish Sauce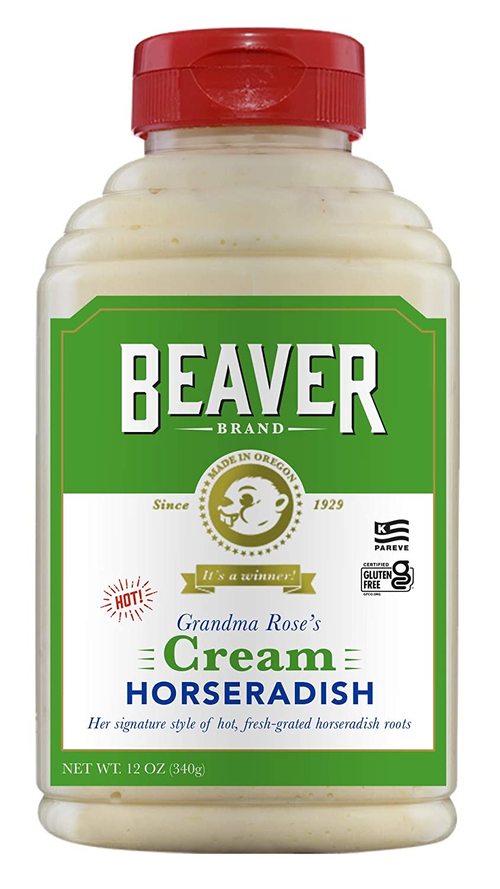 Order This On Amazon: amazon.com
Horseradish has a very strong taste that may not be for everyone, but considering it is in the mustard family, this hot, pungent sauce is a great Dijon alternative. With a tangy flavor and creamy texture, horseradish sauce pairs great with rich meat dishes like beef, fish, and lamb, and works well in dips and sauces that benefit from the zing of a dollop of Dijon.
5. Honey Mustard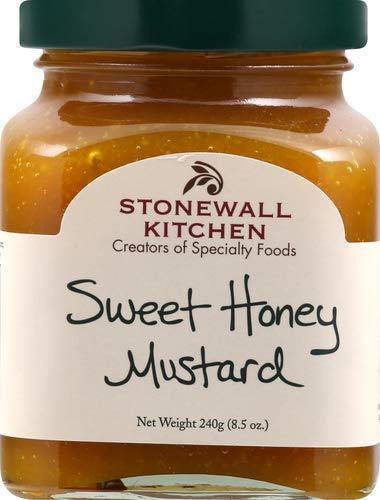 Order This On Amazon: amazon.com
Sweeter than Dijon mustard but no less delicious, honey mustard still has a tangy, sharp flavor that works well in salads, meat marinades, sauces for grilled veggies, and so much more. Plus, if you do have people in your life who like mustard but find Dijon to be a bit much, honey mustard has a milder, sweeter taste profile that still delivers plenty of flavor.
6. Hot English Mustard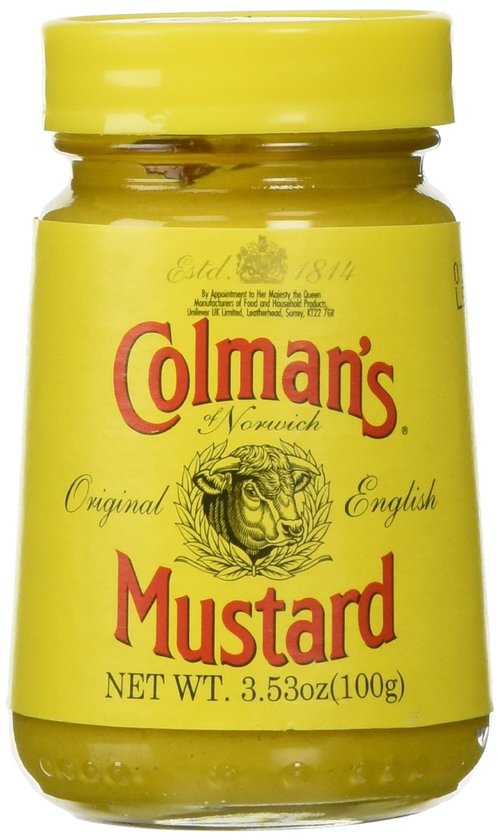 Order This On Amazon: amazon.com
Made from white, black, and brown mustard seeds, hot English mustard has a serious kick that gives the heat of Dijon a run for its money. Hot English mustard falls right between a Dijon and a yellow mustard when it comes to flavor and texture, making this option a delightful alternative for roasts, meat sandwiches, sauces, or gravy. Be advised: Hot English mustard is not for the faint of heart, so if you aren't ready to handle all the heat, start with a small amount and work your way up to more.
7. Worcestershire Sauce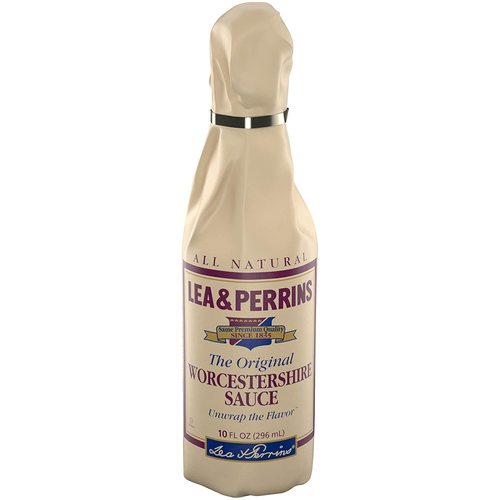 Order This On Amazon: amazon.com
While the texture of Worcestershire sauce is far more liquid than Dijon mustard, its tangy, deep flavor is a great alternative to add some kick to just about any recipe that calls for Dijon, from vinaigrettes to meat marinades. Made from fermented molasses, vinegar, garlic, tamarind paste anchovies, onion, and sugar, Worcestershire sauce is full of flavor and necessary acid, and when added to mayonnaise or Greek yogurt can replicate Dijon mustard almost identically.
8. Mayonnaise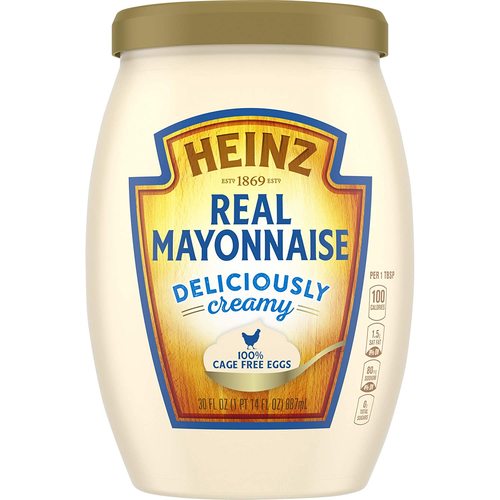 Order This On Amazon: amazon.com
Mayonnaise doesn't get the respect it deserves, but now that you know that it makes a great substitute for Dijon mustard, perhaps it will get some more love. While it doesn't have the same flavor or spice that Dijon does, mayo has a mild, sweet, and tangy flavor that can add just the right amount of spice to meat, and works as a great emulsifier for salads and vegetables due to its star ingredient, eggs. Use mayonnaise for just about anything from dressings and vinaigrettes to burgers, hot dogs, or as a delicious dip for crispy French fries.