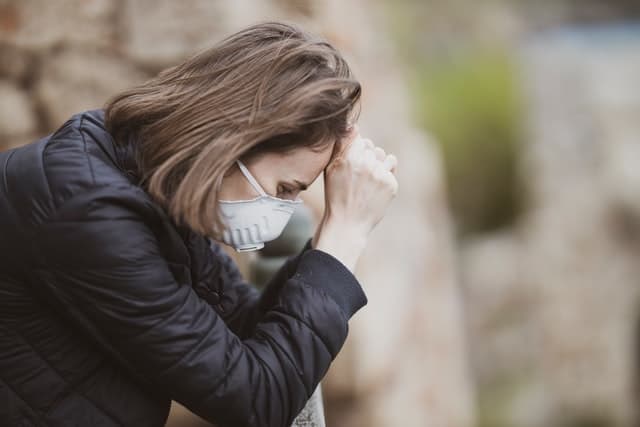 Diabetes mellitus is a chronic disease that can often coexist with psychiatric disorders, among which the most common are anxiety and depression which aggravate metabolic disorders. Unfortunately, mental problems in this group of patients are too rarely diagnosed, therefore it is important to popularize the knowledge on this subject among both doctors and patients.
Psychiatric disorders in diabetic patients are associated with worsening of metabolic control and increased risk of complications associated with hyperglycemia: nephropathy, neuropathy and diabetic foot. These conditions are associated with both type 1 and type 2 diabetes.
One of the more common conditions associated with diabetes is depression. It is estimated that patients with both type 1 and type 2 diabetes suffer from depression twice as often during their lifetime as those without diabetes. The unit of stress associated with diabetes has also been distinguished. It depends on,, the constant behavioural modifications enforced by the disease related to glycemic control, dietary rules, and the need to make decisions about insulin doses administered. These decisions involve,, the prevention of hypoglycemia.
In the group of patients with diabetes, the percentage of anxiety disorders increases generalized anxiety syndrome, panic disorder or post-traumatic stress disorder. The time when anxiety disorders appear is when diabetes is first diagnosed or the time when complications are first diagnosed
Issues such as differentiating between anxiety attacks and hypoglycemic symptoms then arise. Anxiety about hypoglycemia is one reason the patient prefers higher blood glucose levels.
Research proves the serious risks!
A particular type of disorder associated with type 1 diabetes is eating disorders. They may affect 31-40% of women with diabetes aged 15-30 years and include bulimic disorders, restriction of calorie intake, and excessive reduction of insulin doses.
Curiosity
In one study conducted in the United States, a group of more than 7,000 female patients diagnosed with anxiety were observed for several years. After the study was completed and appropriate analyses were performed, it turned out that female patients suffering from anxiety had a 17% increased risk of developing diabetes.
Symptoms of anxiety and how to recognize them?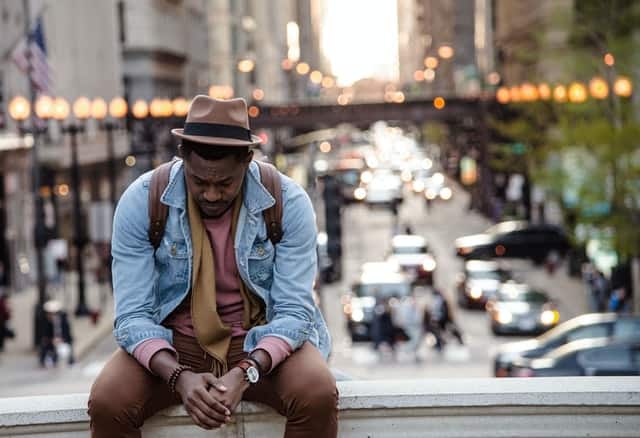 At first, it may result from too much stress or too many stressful situations, anxiety is more than just a feeling it is a painful blockage that prohibits you from getting out of that feeling at all costs, excessive surrealistic worrying, can interfere with our biological clock, our relationships with others, and lack of desire with life. Symptoms vary as each person living on our planet, but there are several types of anxiety disorders that include:
agoraphobia (fear of certain places or situations)
generalised anxiety disorder
obsessive-compulsive disorder (OCD)
anxiety disorder
post-traumatic stress disorder (PTSD)
selective mutism
separation anxiety disorder
Specific phobias (from childhood or upsetting situations)
Although each disorder has distinct symptoms, typical symptoms of anxiety include:
nervousness, anxiety, or tension
feelings of threat, panic or fear
rapid heart rate
rapid breathing or hyperventilation
increased or heavy sweating
trembling or twitching of the muscles
weakness or lethargy
difficulty concentrating or thinking clearly about anything other than the thing you are worried about
insomnia
digestive or gastrointestinal problems such as gas, constipation or diarrhea
a strong desire to avoid things that make you anxious
obsessions with certain ideas, a sign of OCD
repeating certain behaviours over and over again
anxiety about a specific life event or experience (especially indicative of PTSD)
Symptoms of hypoglycemia vs. panic attack
With too many factors, anxiety can cause a panic attack, which is a sudden and intense fear in episodes. The symptoms of panic attacks are very similar to the symptoms of hypoglycemia. Hypoglycemia is a dangerous condition in which blood sugar levels can begin to decrease.
Symptoms of hypoglycemia
rapid heartbeat
blurred vision
sudden mood changes
sudden nervousness
unexplained fatigue
pale skin
headache
hunger
trembling
dizziness
exploitation
difficulty sleeping
tingling of the skin
trouble thinking clearly or concentrating
loss of consciousness, convulsions, coma
Symptoms of a panic attack
chest pain
difficulty swallowing
difficulty breathing
dyspnoea
hyperventilation
rapid heartbeat
feeling faint
hot flashes
shivering
trembling
exploitation
nausea
abdominal pain
tingling or numbness
a feeling that death is imminent
Both conditions require treatment by a doctor. Hypoglycemia is a medical emergency that may require immediate treatment, depending on the person.
If you experience any of the symptoms of hypoglycemia, even if you suspect anxiety, you should check your blood sugar and try to eat 15 grams of carbohydrates (about the amount in one slice of bread or small piece of fruit) right away, in this case. I advise you to consult your doctor as soon as possible.
The influence of Anxiety on the development of diabetes
There is also an opposite relationship to the one described above - people suffering from anxiety and depression have an increased risk of developing diabetes. Here, the potential mechanisms of such a correlation are far fewer, but there are already some hypotheses explaining why anxiety would increase the risk of glycemic disorders.
One of the explanations is that some depressed patients experience a significant decrease in physical activity, in addition, people with this disorder may start to eat more - both of which may lead to obesity. Excessive body weight can lead to insulin resistance, which is considered a risk factor for developing type II diabetes.
Another potential mechanism according to which depression would increase the risk of diabetes is the influence of mood disorders on the appearance of hormonal disorders. When a patient is depressed, they may experience significant stress, which may stimulate the hypothalamic-pituitary-adrenal hormonal axis. The final effect of stimulation of these endocrine glands may be increased secretion of cortisol, a hormone that acts antagonistically to insulin and increases blood glucose levels.
Risk factors for depression in patients with diabetes
Risk factors for developing anxiety and depression in people with diabetes have not yet been clearly defined. They include young age, poor financial situation, low level of education, poor glycemic control, duration of disease, single marital status, adverse childhood events and negative life experiences. According to the study, men are more likely to experience anxiety and women are more likely to experience depression, which may be due to the fear of passing the disease to children and the need for strict glycemic control during pregnancy.
Main psychological problems in diabetic patients
The most common and therapeutically difficult psychological problems in diabetic patients are lack of acceptance of the diagnosis, its denial and uncertainty resulting from it. This may manifest itself in various ways, from lowered mood, mourning reactions to full-blown depression. Patients often speak of the fear of hypoglycemia and late complications. Patients experiencing hypoglycemic symptoms to avoid them have significantly poorer glycemic control.
The most common anxiety disorders in diabetics are panic disorder (unexpectedly recurrent panic attacks), generalized anxiety (slowly increasing fear of everyday problems and events), social phobia (fear of people), and agoraphobia (fear of open spaces). Another significant problem may be neurotic behaviour, such as too frequent or infrequent blood glucose measurements. Many times, patients complain of obsessive thoughts about dietary compliance or insertions.
Treating Anxiety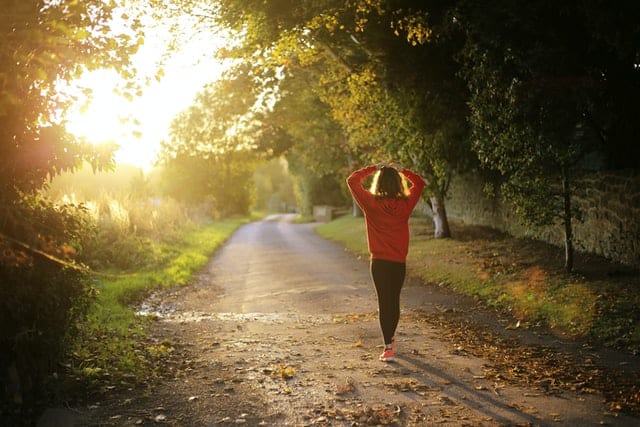 There are a large number of orders for anxiety, and each order is different from the previous one, but following them may be more beneficial than we think.
Lifestyle changes
First, you should start with a healthy lifestyle. 180-degree changes! ,
get active in sports,
start a healthy diet,
drink more water and cut down on caffeine and other sugary drinks.
avoid alcohol and other drugs,
make sure you get enough sleep (it also helps to calm down, so a good nap is never a bad thing)
contact with people, start going out and meeting people
Therapy
If lifestyle changes are not enough to manage anxiety,
you may be advised to see a mental health professional (psychologist)
The techniques they will use to treat your anxiety will be as follows;
Exposure therapy, in which you are gradually exposed to things that make you anxious about how to deal with your feelings.
Medication
Sometimes, we have to help ourselves with medications that can be prescribed for the drug. the most well-known are:
antidepressants
anti-anxiety medicines such as buspirone
A benzodiazepine to relieve panic attacks
Let yourself get help
If you feel that your mental and emotional state may indicate depression or anxiety, talk to your doctor and intervene. The sooner you do, the better chance you have of prolonging your health with diabetes without complications.
Most importantly: don't be afraid to ask for help and don't let yourself be told that mental disorders are the "vice" of weak people.
Incidence of psychiatric disorders in patients with diabetes
affects everyone: poor, rich, famous and unknown, alone and in families, and leaves everyone undeniably sad. It requires treatment, usually a combination of pharmacotherapy and psychotherapy. When anxiety is compounded by diabetes, the sooner you seek help for yourself.
It is important to take care of yourself and your loved ones, so remember to take care of your mental well-being, keep active and try to approach each day with a new challenge .