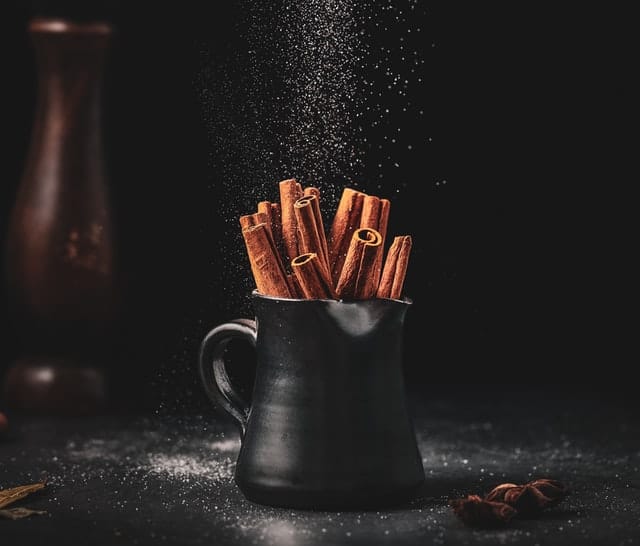 Have you ever heard that cinnamon is good for you? Cinnamon is a super spice that comes from the inner bark of an evergreen tree, and it works as a diabetes-friendly super spice. The super spice has been used to treat various health conditions for thousands of years.
In fact, cinnamon was found in the tomb of Egyptian pharaohs, suggesting that they believed it could help them live forever. Today we know that cinnamon can promote healthy blood sugar levels and cinnamon use in type 2 diabetes, but how does it work? In This article, we will be covering cinnamon and its effects on diabetes.
Cinnamon has been used for hundreds of years for its healing properties and was even mentioned in the Bible as an ingredient in holy incense. Today cinnamon still holds the title of super spice. Its healing properties are still in use today, and scientists are finding that it is an excellent source of treatment for diabetes. Many questions surround this claim, but we will look further at the facts later.
We will cover its health benefits and how you can best use cinnamon and incorporate it into your diet. Type II Diabetes accounts for about 95% of all diagnosed cases, and it's caused by insulin resistance which means that the body doesn't produce enough insulin to break down glucose.
Learn more about cinnamon in this article - is it a good idea to add it to your diet? You may find that it is one of the most potent natural blood sugar lowering supplements available.
Health Benefits of Cinnamon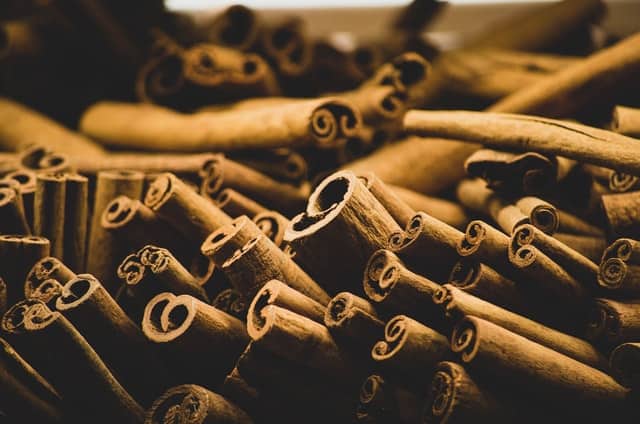 There are two types of cinnamon - Ceylon is considered the "true" cinnamon, while Cassia contains high concentrations of coumarin, which can be toxic to the liver. Nearly all cinnamon that you can find at the supermarket is Ceylon. There's no need to be wary of labels.
Cinnamon is a spice you can use in all types of cooking that's also good for your health. It helps regulate blood sugar levels, improves insulin sensitivity, and reduces inflammation. Cinnamon has also been shown to lower blood pressure and LDL cholesterol levels.
Some studies suggest it may help control appetite, too. The benefits of cinnamon are most substantial for people with type 2 diabetes or prediabetes, who can use it as part of a diabetes healthy diet plan.
The main health benefits of cinnamon come from its active ingredient, namely, cinnamon's polyphenol, cinnamaldehyde. Cinnamaldehyde has been shown to contain anti-inflammatory and antioxidant properties that can minimize the damage done to cells and tissues by free radicals. In addition, this polyphenol also reduces the risk of cardiovascular disease and diabetes because it keeps blood sugar levels down in a number of ways.
The list of the health benefits is endless, and there are a number of other conditions that cinnamon can help with as well. However, we won't go into those particular benefits here so that we can cover how cinnamon can be an effective treatment for diabetes.
Diabetes And Cinnamon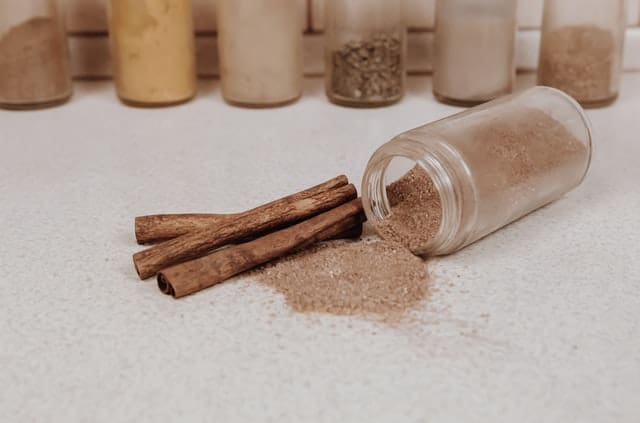 Diabetes is a metabolic disorder that affects many people. The condition can be controlled but not cured. Approximately 10% of the world's population has diabetes. One this is for sure about diabetes is that it is 100% treatable. Years and years of research have been going into effective treatments for diabetes. One consistent factor in research has shown that cinnamon is a very effective ingredient when treating diabetes.
Before we move on any further, it is probably good to note that, though cinnamon is a highly effective supplement in the treatment of diabetes, it is not the only cure-all treatment, and you should still keep the medications and advice that is prescribed by your doctor.
Cinnamon helps regulate blood sugar, which means it can reduce the symptoms of diabetes and related issues like high cholesterol levels. In a study done at the University of Karachi's Shah Faisal Hospital in Pakistan, doctors treated 50 patients with type 2 diabetes and obesity by giving them a supplement containing 1g of cinnamon per day.
After 12 weeks, the patients had reduced their fasting blood sugar levels by 10%, their cholesterol levels by 11%, and they lost an average of 5.5kg (12lbs) in weight. The researchers concluded that cinnamon could be used as a safe and effective treatment for type 2 diabetes.
In another study, researchers gave a group of people with type 2 diabetes either 1g of cinnamon or a placebo. After 40 days, the cinnamon group had significantly lower fasting blood sugar levels and reduced cholesterol levels. They also lost an average of bout 5 pounds. The researchers concluded that cinnamon is a safe and effective treatment for type 2 diabetes.
How To Use Cinnamon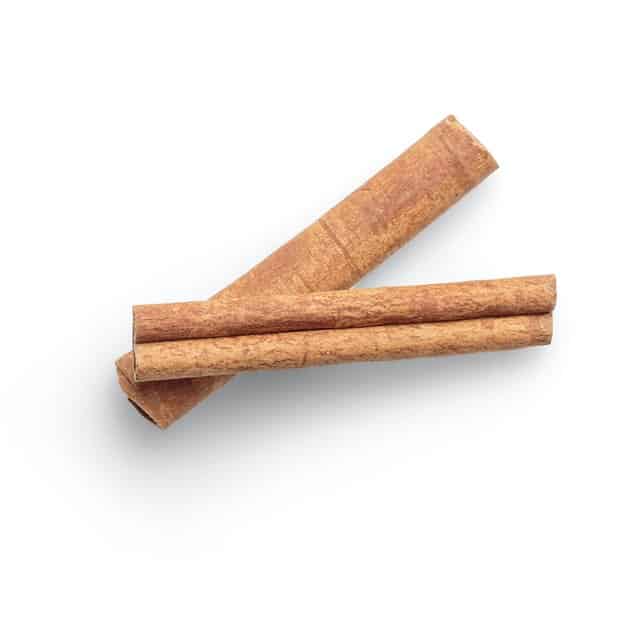 How can you use cinnamon in the best possible way? It can be used in a variety of ways. One option to try is brewing it as a tea. The tea option is one of the best ways to consume cinnamon as the tea can be subtle in taste and still contain the right amount for you. Some people mix it with lemon to give it a nice tang.
You can use cinnamon as a topper or ingredient in a meal. You can also sprinkle it on toast or cereal. Some people even use it as a cream for desserts. Examples of this would be curries and a variety of middle eastern dishes.
Cinnamon can be an excellent addition to your diet if you fight diabetes. Research has shown that cinnamon slows down the movement of glucose into the bloodstream while also increasing insulin sensitivity which reduces blood sugar levels. In addition to diabetes, cinnamon can also help with heart disease and high cholesterol.
It helps lower bad LDL cholesterol while increasing good HDL cholesterol. Cinnamon also has anti-inflammatory properties, which are great for reducing pain and swelling in the body.
In addition to the potential for cinnamon to lower blood sugar, it also has antioxidant and anti-inflammatory properties. It is a natural food preservative that helps protect your body from harmful free radicals. Cinnamon may also help reduce cholesterol levels and improve the function of your blood vessels.
Best Ways To Incorporate Cinnamon Into Your Diet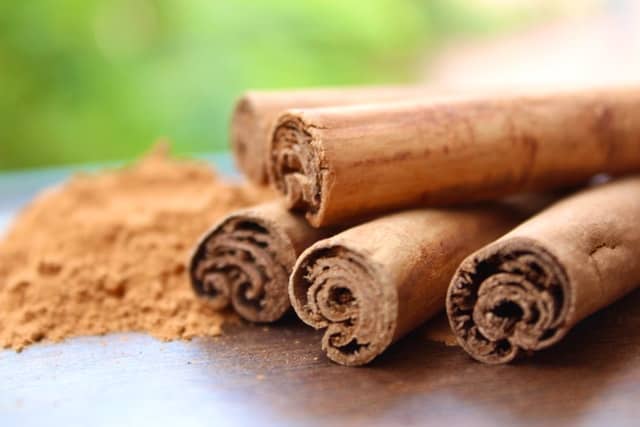 So, is it a good idea to incorporate cinnamon into your diet? Now that we know about cinnamon and what it can do for those who struggle with diabetes. The answer to the question from the start is yes. It is a good idea to add cinnamon into your diet, for all of the reasons and research that was stated above. Now that we know all that, let's look at how we can incorporate the super spice into your diet.
One of the best ways to get more cinnamon into your diet is to sprinkle it on top of your food. You can also add it to smoothies, baked goods, and other recipes. If you have a sweet tooth, try making your own cinnamon candy. You can use it as a topping for ice cream or yogurt or just eat it by the handful. Cinnamon is also a great way to flavor your water. Add a few drops of cinnamon oil to your water and drink it throughout the day.
There are endless possibilities when incorporating cinnamon into your diet, and they're all guilt-free. There are always healthier alternatives to your favorite desserts, and cinnamon can help take them to the next level!
To make cinnamon tea, you can either buy a bag of cinnamon sticks or grind your own. To grind your own, place the cinnamon sticks in a coffee grinder and pulse until they are finely ground. You can also use a mortar and pestle. The cinnamon sticks can be steeped in hot water, or you can place them in a tea ball and steep them in hot water.
Conclusion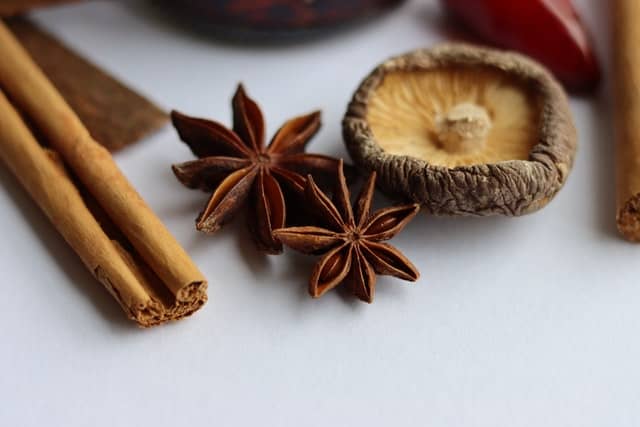 To summarize, we have looked at cinnamon and its excellent properties. We have covered a number of studies that have shown its powerful effects on diabetes, and we have also looked at how to use cinnamon and different ways to incorporate it into your diet.
Some may claim that the health benefits of cinnamon are overplayed, but there is proof in the studies. To reiterate, cinnamon is a powerful supplement in treating diabetes, but it is not and should not be the only form of treatment you use. It is vital to heed all the advice from your doctor.
Cinnamon has been used for years to treat diabetes, and more research in the future will presumably confirm its usefulness. In the meantime, it's a good idea to begin using cinnamon in your recipes if you are looking for a way to manage your type 2 diabetes.
The super spice has been used for centuries to treat digestive problems, such as diarrhea, nausea, and stomach upset. It may also help prevent the growth of harmful bacteria in your mouth. So, as you can see, Cinnamon has many powerful qualities, and it is good to know that one of its qualities is to help in the treatment of diabetes.