There is a diverse selection of bread available, each of which may be better or worse for you nutritionally. White bread subjected to a high level of processing is not good for anyone, especially diabetics.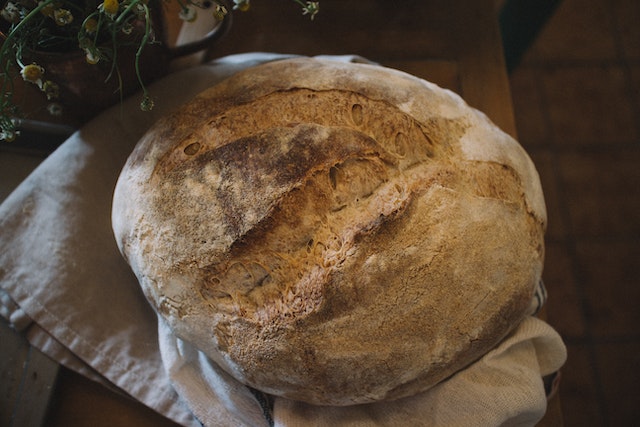 Bread made with whole grains, particularly those made through a long and gradual fermentation process such as with Sourdough, are high in fiber and contain micronutrients in a form that can be absorbed more easily.
Diabetics and Sourdough Bread
People who already have diabetes or who are at risk for developing the condition may benefit from consuming sourdough bread. According to research, not only is consuming Sourdough an excellent component of a balanced diet, but it may also assist in managing blood sugar levels and provide other benefits, both of which are essential while dealing with diabetes.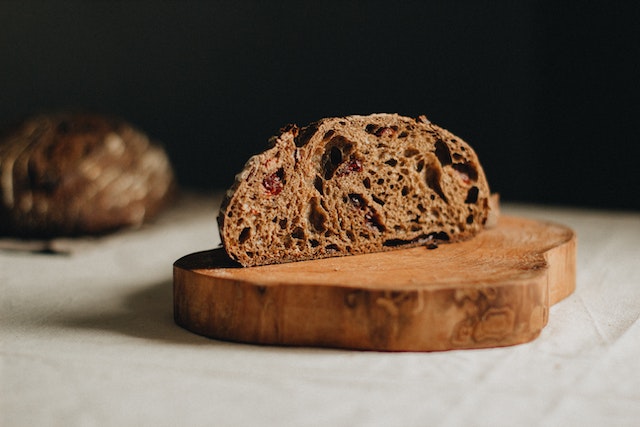 Loaves manufactured from whole grain flours have a vital role in maintaining a healthy microbiota in the stomach because these breads include insoluble fiber, which the human gut cannot process.
The presence of a wide variety of robust microorganisms in the human gut is associated with improved health. These microorganisms get their nourishment from the insoluble fiber. They promote good digestion and contribute to a strong immune system.
Consuming sprouted grain bread or whole grain sourdough bread can help reduce blood sugar levels spiking. The fermentation process and the fiber in Sourdough can be beneficial to the digestive system as well as the immunological system.
When combined with a diet composed primarily of unprocessed plant foods, Sourdough can potentially reduce the rate at which carbs are absorbed by the body.
What is Sourdough Bread?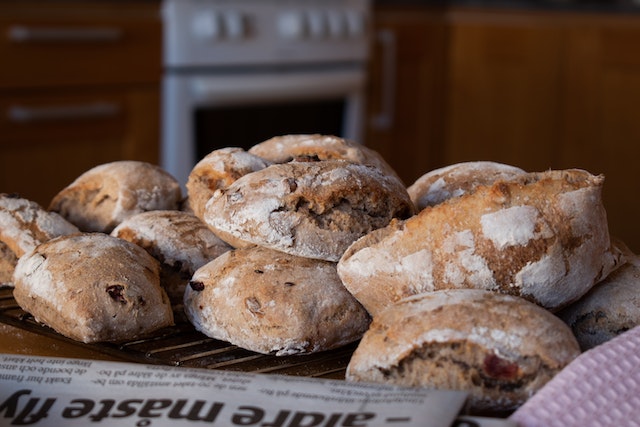 Traditionally, Sourdough is produced by combining flour and water, followed by exposing the resulting mixture to oxygen for a period of time until beneficial bacteria begin to grow.
Both the tangy flavor and the perforated interior of sourdough bread are hallmarks of the fermentation process, which is the method by which the bread is traditionally produced and which accounts for its distinctive appearance. 
The natural sugars in the flour are metabolized by bacteria and wild yeast, which in turn produce byproducts such as lactic acid and carbon dioxide.
Because of these gases, the bread will become slightly more fluffy and will have holes all over it. This lactic acid is also to blame for the "sour" flavor that is characteristic of Sourdough.
Sourdough vs. other breads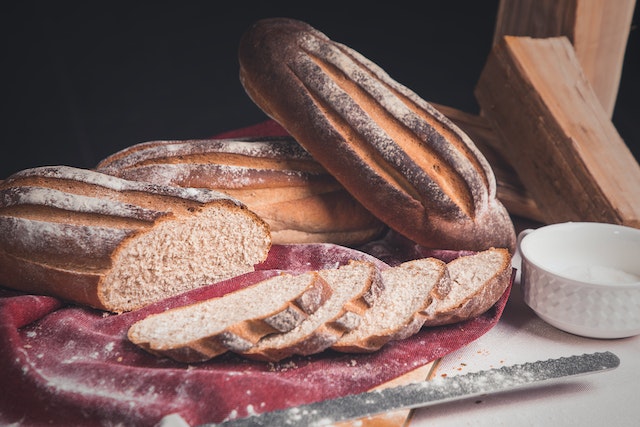 People frequently have the misconception that bread is abundant in fiber. Unfortunately, most bread is notoriously high in carbs and lacking in fiber, making it a poor choice for people with diabetes who are searching for greater blood sugar stability. Because of this, bread is not recommended for those with diabetes.
In terms of maintaining a healthy digestive tract, consuming sourdough bread rather than other types of bread is going to be the most beneficial choice. The process of making sourdough results in the production of good bacteria in the gut that aid in digestion, and this does have some bearing on how it then affects the body's reaction to blood sugar.
And in comparison to other types of bread, the glycemic index of Sourdough is lower, ranging from 48 to 66, although the index of some other types of bread can reach as high as 75.
It is also believed that Sourdough is a healthy alternative since it has a high concentration of minerals such as manganese, selenium, and iron. Even though Sourdough has some of these micronutrients, you can get even more from foods like salmon, dark green leafy vegetables, and clean meats that will not send your blood sugar through the roof.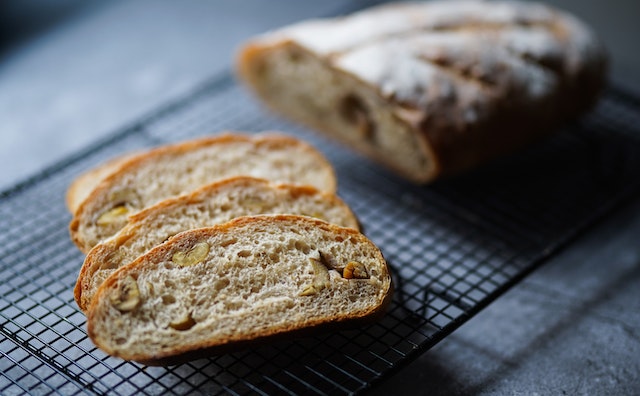 Baker's yeast produces bread that is softer and has a sweeter flavor than ordinary yeast, and it is this yeast that is used to make regular bread. When compared to a conventional fast-acting yeast, the process of generating Sourdough breaks down and releases nutrients at a much more gradual pace.
Because some of the natural sugar found in the flour is consumed during the fermentation process, it is believed that eating sourdough bread results in a more gradual increase in blood sugar levels when compared to eating white or wheat bread.
Sourdough bread and diabetes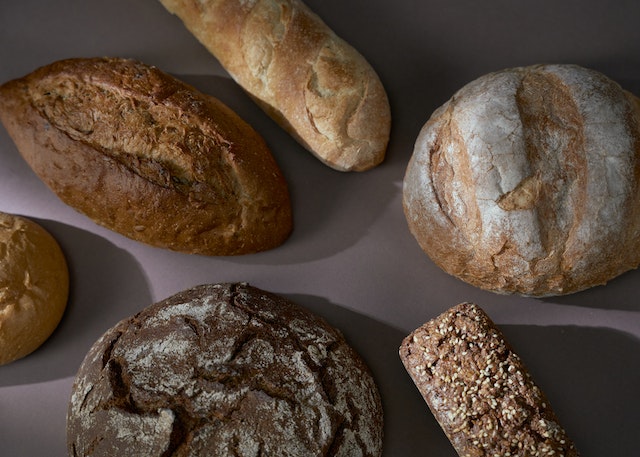 When it comes to how it impacts your blood sugar and insulin levels, the research on Sourdough has produced various findings. When adult participants with impaired glucose tolerance were given a dinner of sourdough bread, the researchers discovered that the subjects' blood glucose and insulin responses were significantly lower than when they were given a lunch of conventional bread baked with baker's yeast.
Over a period of 180 minutes after a meal, research has demonstrated that sourdough bread induces a larger insulin response than non-sourdough bread that is served as a placebo. Even when compared to the placebo bread, the effects of sourdough bread on appetite suppression and feelings of satiety (fullness) were not significantly different.
Out of the four types of bread that were evaluated in another study (white wheat bread, wholemeal wheat bread, Sourdough wholemeal bread, and wholemeal bread made with xylanase), the researchers found that the sourdough wholemeal wheat bread was associated with the lowest postprandial glucose and insulin response.
Conclusion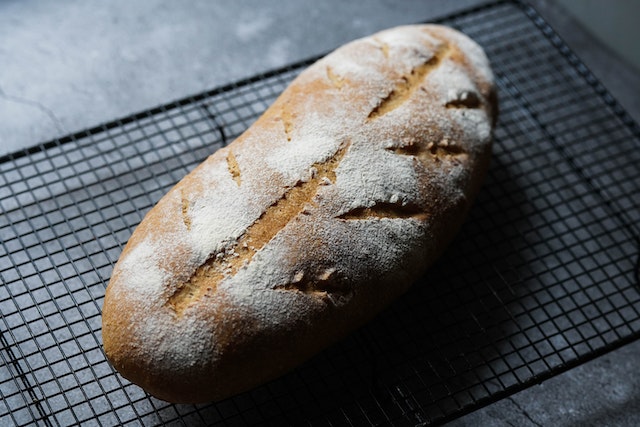 Every loaf of bread is unique. What kind of grains are used, how the grains are processed, how the dough is made, and how the bread is baked are all factors that might alter the composition of bread products and, as a consequence, how our systems metabolize those foods.
This can impact the rate at which the bread travels through our digestive system after we have eaten it, as well as how our body digests and absorbs the starches.
In the process of making Sourdough, the grain, which is most commonly wheat, is fermented with lactic acid bacteria and wild yeasts. During this stage, the grain is digested by the bacteria, which also results in the production of lactic acid.
The fact that sourdough bread is distinguished from other kinds of bread by its lower proportion of simple sugars and a higher proportion of lactic acid results from its fermentation process.
In particular, for people with diabetes who are sticking to a low-carb diet for better control of their blood sugar, sourdough bread is significantly healthier than other types of bread.
There is a compelling reason why sourdough bread is making a comeback. It is loaded with essential nutrients, like folate and iron, as well as healthful carbohydrates, protein, and fiber.
The digestive process can be helped, the danger of developing chronic diseases can be reduced, and it can even promote healthy living. Including sourdough bread on your menu will allow you to take advantage of its savory benefits, regardless of whether you get it from a local bakery or create some on your own.