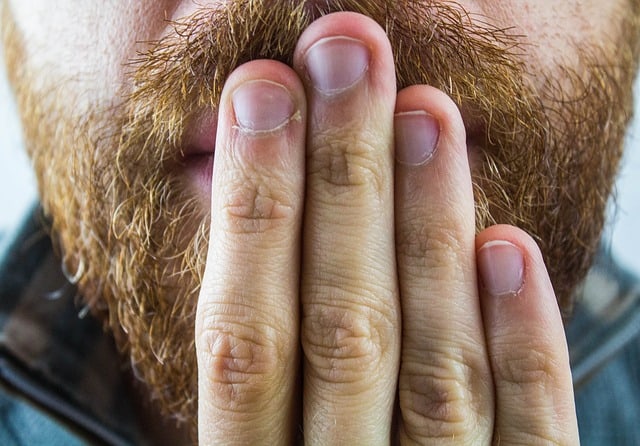 "Excuse me," something we typically say after our body gets rid of the gas built up in your intestinal tract, also known as burping. Regardless of whether your burp is odorless or has a hint of rotten eggs, otherwise known as sulphur, rest assured, this is normal. Burps usually comprise nitrogen, oxygen, carbon dioxide, hydrogen, and hydrogen sulfide at times. Humans tend to burp between 14 and 23 times in a day (which also means 23 excuse-me's).
Sulphur burps can be caused by various factors, particularly your diet or an underlying health problem. You might be wondering, does Diabetes have anything to do with sulphur burps? Glad you asked! In this article, we will be going through everything you need to know about sulphur burps, the relation between diabetes and sulphur burps, and how to treat and prevent excessive sulphur burps. As soon as you have your notes ready, let's get right to it.
What are Sulphur Burps, really?
Whether you like it or not, burping will always be a part of your life, even the sulphur-scented ones. So, what causes these occasional or frequent sulphur burps? In short, it depends on either one of these three factors: behavior, the food and drinks you choose to consume, or an underlying health condition.
Behavior-based causes of sulphur-burping
One of the leading causes of why you may experience sulphur burps is due to intaking a little too much air into your body, thus adding on more gas than needed. This is mainly associated with your lifestyle or daily habits, and you may have taken in too much air by doing the following:
Eating and swallowing your food too quickly
Eating your meals while conversing
Consuming carbonated drinks such as spring water, beer, or diet coke as examples
Eating one portion too many
Smoking
Chewing gum (believe it or not)
Using a straw to drink your beverages
These are some of the most common behavior-related causes of sulphur burps. If you happen to do any of these things and notice frequent sulphur burps, it might be wise to tweak some of these habits.
Diet-based causes of sulphur-burping
Just like our fingerprints, everyone's intestinal system is unique and different in one way or another. This is due to individual differences in balances and types of intestinal bacteria, as well as the rate at which food moves in and about your digestive system.
This is why we all respond differently to consuming certain types of food and why you may find yourself being particularly sensitive to some kinds of food and would try to avoid them to avoid that nasty gas build-up. Here are some food types that you may want to tone down or avoid that causes gas buildups:
Fried food (fries, onion rings, chicken strips, etc.)
High-fat foods (pork belly, sausages, butter, cakes, etc.)
Food or beverage with lactose (cheese, milk, yogurt, butter, etc.)
Cruciferous veggies (cauliflower, broccoli, Brussel sprouts, cabbage, and beans)
Foods with a high-fiber content (berries, popcorn, apples, whole grains, oats, potatoes, etc.)
High-protein foods (lean red meat, poultry, fish, etc.)
Onions and garlic
When you find yourself having faulty-scented burps or smell that hint of rotten-egg-smell, we would recommend looking into your diet and pay close attention to how your body responds to the different types of food or drinks you consume. Simply finding an alternative or removing them from your diet should do the trick in most cases.
Sulphur-burping caused by underlying health condition
While some of us may have underlying health conditions that we never wanted or chose to have, they may be the cause of irregular sulphur burping. Some common health conditions that may correlate to sulphur-burping could be one of the following:
Indigestion
GERD or Gastroesophageal reflux disease
Gastritis (stomach protective lining inflammation)
Peptic ulcer disease (sores in the protective stomach lining)
If you have experiences irregular sulphur-burping and are unaware of whether you have any of these health conditions or not, getting a check-up at your local health clinic should help you get professional medical advice to keep you healthy and safe from complications. If you are aware of your current health condition, continue to practice healthy living to ensure you maintain a stable intestinal tract and good health.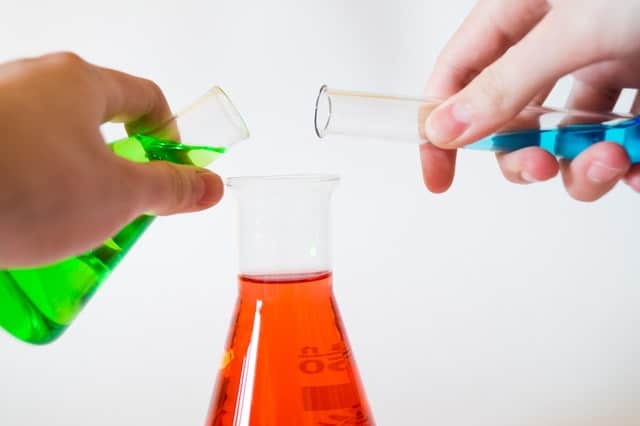 Studies of the relationship between diabetes and sulphur gas are relatively new, but here are some of the findings we have so far. The first and only study on "rotten eggs" gas, fat, and diabetes" was conducted by the Peninsula College of Medicine and Dentistry, led by Dr. Matt Whiteman. The study involves comparisons of blood levels of hydrogen sulfide (H2S) of lean men, obese men with metabolic syndrome, and male patients with Type 2 diabetes.
The laboratory findings indicate that hydrogen sulfide is a naturally produced gas in the body and has the ability to dilate blood vessels and regulate the production of insulin (a hormone that converts excess glucose to glycogen). By far, there has been no known clinical research on the role of hydrogen sulfide in human circulation in health or disease.
Based on the study's findings, they have found that blood levels of hydrogen sulfide in men with type 2 diabetes were four times lower than that of lean and healthy men. Low levels of hydrogen sulfide in the blood indicated higher blood pressure, higher blood glucose levels, higher lipid levels, higher insulin resistance, and had damaged small blood vessels in their skin.
Dr. Matt Whiteman, the leader of the study, quoted that increased adiposity (or fatness), particularly central adiposity (larger waist sizes), increases the chances of developing diabetes along with vascular disorders, including high blood pressure and stroke.
He also quoted that even a slight rise in adiposity could lead to a significant decrease in blood hydrogen sulfide levels. He also added: "This may greatly impact upon circulation since it will result in the loss of a key natural vasodilator and contribute to the vascular and biochemical complications associated with being overweight and having diabetes."
Based on the findings, weight management has evidently become a factor when it comes to managing the development of vascular diseases and diabetes. This is why healthy dieting and regular exercise are essential to keep us all healthy and mitigate the likelihood of developing these unwanted diseases.
What to do to avoid sulphur burps?
No one likes the smell of rotten eggs or burping too much, for that matter. With that being said, here are some things you can do to ensure you manage your burping spree.
Eat at a controlled (slow) pace to prevent inhaling too much air
Stay away from foods and beverages with lactose content
Stay away from alcoholic drinks such as beer
Reduce or avoid smoking
Avoid from foods with high sugar content (helps manage your blood glucose levels)
Always have controlled meal portions to prevent overeating.
As the saying goes: "an apple a day keeps the doctor away," learning and establishing a healthy lifestyle and diet is the right step towards better health management and staying away from developments of diabetes complications.
How to treat Sulphur Burps at home?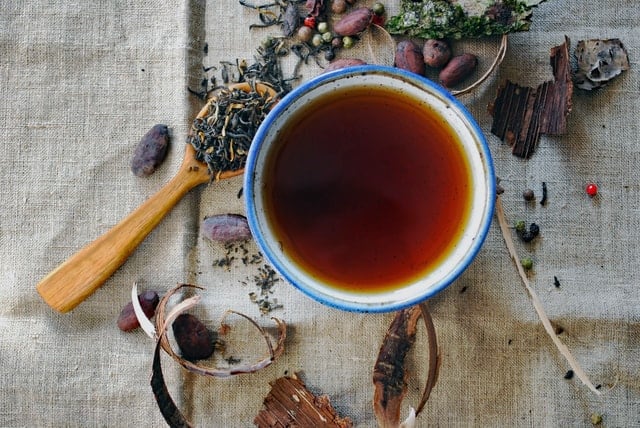 Though these rotten-egg-smelling burps are typically a natural reaction of the human intestinal tract, they can be annoying at times (especially when you're in a crowded setting such as an office meeting or a family gathering, for example). Here are some go-to remedies you can try to relieve those nasty burps:
Brew yourself a nice warm cup of peppermint tea. Peppermint teas are particularly great for your digestion and help reduce bad breath.
Get more active. Even the simplest activities, such as going for a walk or jog to the park, can help circulate gas faster in your body.
Ensure you hydrate enough. 8 glasses of water should be the benchmark for proper hydration and better digestion.
Take some probiotics. This can either be in the form of foods such as Greek yogurt or products such as tablets that can help balance out the bacteria in your digestive tract.
Note: If you are experiencing any extreme symptoms such as diarrhea, vomiting, abdominal pain, or irregular bowel movements, immediately contact or head to the nearest local clinic to have you checked up and treated.
In most cases, gas buildups and bloating resolve on their own through those occasional burps every now and then. Burping is one way of releasing the excess gas that may have been caused by taking in too much air or the food and beverages you consume daily.
A great way of pinpointing the root cause of your sulphur burps is by taking down notes, may it be through your smartphone or by writing it down. Then, try making some necessary adjustments, such as eating more peacefully or reducing foods and beverages with lactose content, and see whether you start burping less. However, before making any changes, always consult with a medical professional to ensure you take safe health measures to maintain good blood glucose levels and manage diabetes.