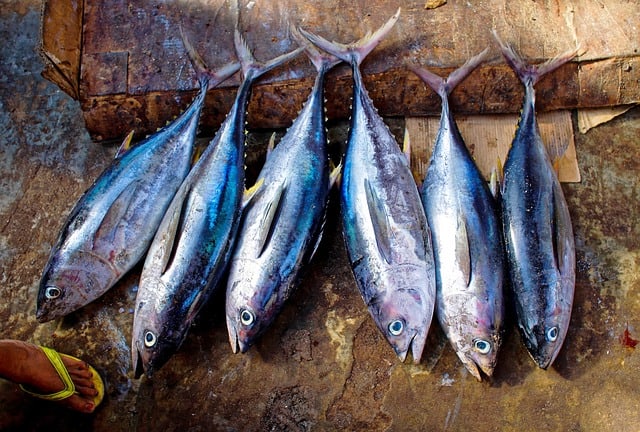 Diabetes is among the most dangerous diseases responsible for 1.5 million deaths in 2019. Most people suffer from type 2 diabetes in which the body can't use naturally produced insulin effectively, whereas type 1 diabetics lack sufficient insulin production.
More and more people nowadays are focusing on getting healthy by natural means without too much supplements. Hacks about dieting and which "superfood" groups one should eat crawl every corner of the Internet. Some even claim certain foods have healing powers of incurable diseases in current medicine.
Though many such claims are unfounded, science suggests tuna may just be such a miraculous gift by nature to people suffering from diabetes.
What is diabetes?
Diabetes is a chronic metabolic disease where insulin levels are unhealthily low either due to under-production (type 1) or ineffective usage by the body (type 2), insulin being the primary hormone that promotes absorption of carbs, proteins, glucose, and fats from bloodstream into body cells. The lowered insulin levels leads to organ failures due to the malnourishment of cells.
One of the nasty things diabetes does to the body is inflammation which exacerbates damages to cells and organs, which in turn worsens diabetes because the necessary hormones can't be produced or used properly.
Diabetes treatment and prevention
A common treatment for diabetes, naturally, is taking insulin to help restore the hormonal balance. But in the recent decade, more research has been done on how lifestyles can be incorporated into the treatment and, importantly, prevention of diabetes. While it has a genetic basis, diabetes can also be tripped up by unhealthy dietary patterns.
In one study, researchers found that Mediterranean diet offers great help to people struggling with diabetes. Analysis showed that the active helpers in this dietary structure are Omega-3 fatty acids, which are present in the staple foods in the Mediterranean region, such as most sea fish and the area's famous olive oil.6
Omega-3 fatty acids is not only found to improve diabetic symptoms by numerous studies, they were also found to have preventive effects against diabetes. In a 2014 study, researchers compared levels of Omega-3 and insulin in different groups and found that the higher the Omega-3 levels, the lower the resistance of the body to insulin.7 This means that not only can intake of Omega-3 promote the body's natural response to insulin, it can potentially help diabetic patients respond better to their prescribed insulin.
As one can imagine, preventing diabetes is better than treating it after getting it. Because of the facilitating effect of Omega-3 fatty acids on insulin function, it's no wonder scientists are all over it when it comes to factors that may protect one from becoming diabetic in the first place and the research seems to be fruitful, as studies such as one done in 2013 show promising protective effects of a dietary regime containing Omega-3-rich foods.
Additionally, these fatty acids are also good for preventing and improving cardiovascular issues that are commonly associated with diabetes, due to an excess of glucose in the blood, among other things. Notably, tuna is among the healthiest proteins and richest sources of Omega-3 fatty acids. One serving of tuna is enough to provide an adult his or her daily value of required Omega-3 intake, according to National Institute of Health. One primary storage of this helpful fatty acid, surprise surprise, is in fish fat, and tuna is a fatty fish rich in fat.
Further, tuna has the same level of protein as our favourite meats such as chicken and beef. While chicken is generally healthy, red meat such as beef have been regularly linked to increased risks of diabetes because of their higher levels of saturated fat. Since their nutritional levels are similar, with tuna potentially superior, why not switch the proteins for a healthier and longer life?
Ways to prepare (and not) tuna for max health benefits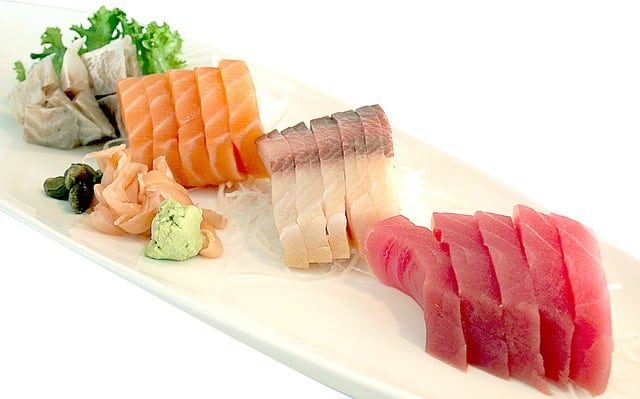 It wouldn't matter if you're eating healthy food if you cook in unhealthy ways. Take a look at fish & chips. It's technically just potatoes and cod, both pretty healthy foods on their own, but this British staple wouldn't be recognized anywhere as a healthy meal. In fact, it's so full of saturated fat, it might increase your chances of having a heart attack. The same applies to tuna. Granted, not many crazies out there deep frying tuna (and please don't get inspired by me mentioning this), but there are plenty of fans of tuna salad.
Question: What is the dressing in tuna salad? Answer: Typically, mayonnaise. Follow-up question: How is mayonnaise made? Guess what: egg yolks, mustard, lemon juice, vinegar, sugar, and a shit ton of oil (for two egg yolks, typically a whole cup of vegetable oil is used to achieve the flavour and consistency you see in store-bought mayonnaise).
And to add flavour and the creamy texture to one serving of tuna, at least a couple tablespoons of calorie- and sugar- and saturated fat- and cholesterol-packed mayonnaise are needed. But don't worry, there are always healthy alternatives.
Tuna salad minus the mayo
For a healthy tuna salad, consider using a simple dressing of mustard, lemon juice, olive oil, salt and pepper. Not as sweet as the original? How about some natural sweeteners from vegetables like cherry tomatoes or cooked carrots? They've got a ton of vitamins and fibres, too!
Alternatively, if you really love the creamy mouthfeel, substitute mayonnaise with plain greek yoghurt and lemon or orange juice (just a teaspoon or two) with a tiny dash of salt. The saltiness will bring out the sweetness, I swear. If you don't trust me, trust salted caramel.
Grilled or pan-seared tuna steaks
Let's face it, with a fresh and high quality protein like tuna, not much is needed for it to taste delicious, and nothing says healthy more than a fresh tuna steak grilled with olive oil and simple spices like chilli, garlic, ginger, and some sesame seeds.
To have the maximum flavour and texture, grill or pan-sear with just a table spoon of olive oil for 3 to 5 minutes each side until the middle part is just turning pink, still a bit deep red in the centre.
Tuna tartare
Sounds scary, I know. Usually this dish is associated with fine dining, but a basic tuna tartare is very easy to make, and not at all as complicated as you'd think. The really crucial part is buying the freshest tuna you can find so that you don't catch any bacteria remaining in the flesh. Tuna tartare usually feature seasonings like vinegar, spices and herbs. As always, if you're making this yourself, you can eliminate any sugars that restaurants may add to enhance flavour.
Tuna stir fry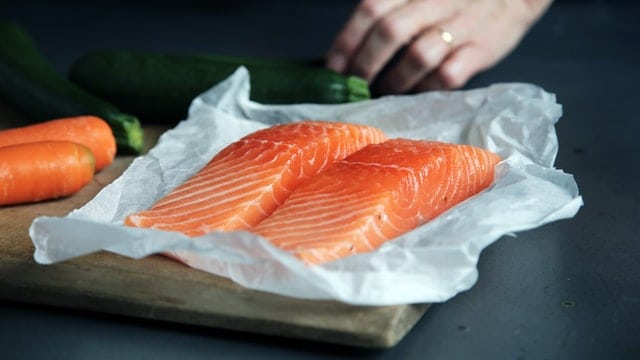 I know fresh tuna isn't exactly very economical for everybody, and one can get tired of tuna steaks with different spice blends. Don't worry, the Asian stir fry's got you covered.
Canned tuna is perfect for this not-so-delicate cooking method. All I'd suggest is to buy the chunk tuna in cans, which will be less easy to break as you toss it and churn it in your pan. You can do pretty much whatever you want to a stir fry, and that's the beauty of it. Stick to veggies and steer clear any store-bought sauces, and you'll always be eating a healthy and tasty meal! Diabetes is a tough and stubborn disease to fight, and while insulin can help manage it, a healthy dietary structure with some superfoods like tuna can go a long way.
Tuna is a rich source of Omega-3 fatty acids that is linked to improvement of diabetes over time, preventing risks of developing diabetes in the first place, and cardiovascular diseases that are often associated with diabetes. Many studies have been done in the past decade that demonstrated the beneficial effects of a diet rich in Omega-3 fatty acids such as the Mediterranean on diabetic patients.
But this is not to say all those suffering from diabetes have to get on a Mediterranean diet, but it does indicate potential immense benefits of incorporating Omega-3-rich food such as tuna into your diet.
That said, how you cook is as important as what you cook. As discussed above, healthy eating doesn't have to come at the cost of tasty food. With the swarm of advocates for such hacks that turn traditionally unhealthy foods into diet-friendly healthy versions flooding the Internet, with just a little Googling one can find no shortage of healthy tuna recipes.
Listed above are just some examples of healthy tuna recipes that may be good for those struggling with diabetes. But be adventurous and scout the Internet for more tasty goods that will also help you fight the demon. Of course, not everyone's an expert, so if you're not sure about an ingredient in a recipe, consult your doctor. Keep your stomach happy and you, healthy!