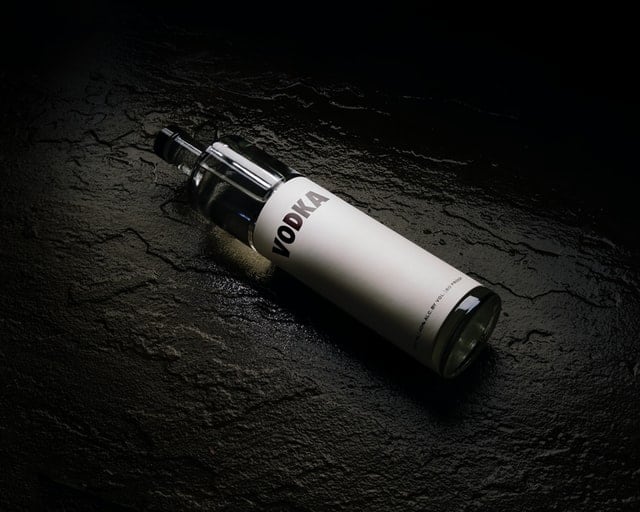 The pancreas is an organ that lies near the stomach. It produces insulin, which helps turn sugar from food into energy. When people eat foods containing carbohydrates, their blood sugar rises after eating and then their pancreas releases insulin into their bloodstream to help them process it. The name 'diabetes' comes from Greek meaning 'siphon' meaning 'passing through' because excess glucose passes through without being used by cells.
How can diabetes be avoided? Is there a treatment?
Diabetes is a life-long condition that can be managed with lifestyle changes and medication. Type 2 diabetes is the most common form of diabetes and it usually starts when we're in our 30s or 40s. The best way to manage Type 2 diabetes is to eat a healthy diet and exercise regularly. It also helps to maintain your weight, watch how much you drink, and reduce stress.
Some people with Type 2 diabetes need to take medication to help control their blood sugar levels. However, before making any changes, people who have been diagnosed with Type 2 diabetes should ask their doctor for more information on how they can live a healthy life with the condition.
Alternatively, diabetes can be prevented by making lifestyle changes. The best way to prevent diabetes is through diet. Studies show that eating 4 servings of vegetables per day, 2 servings of fruit per day, 6 ounces of whole-grain cereal per day, 3 egg whites per day, 3 fish meals per week, and reducing your intake of sugar-sweetened beverages can help you prevent or delay the onset of diabetes.
Diabetics are encouraged to follow a calorie restriction diet in order to reduce their insulin needs. They should also increase their exercise program to decrease the risk for cardiovascular problems and the development of type 2 diabetes.
The American Diabetes Association estimates that about 29 million people in the United States, or 9.3% of the population, have diabetes. That's almost three times more than it was 25 years ago. With an increasingly sedentary lifestyle and a diet high in sugar and refined carbohydrates, we're becoming more at risk for type II diabetes.
How does alcohol affect diabetes?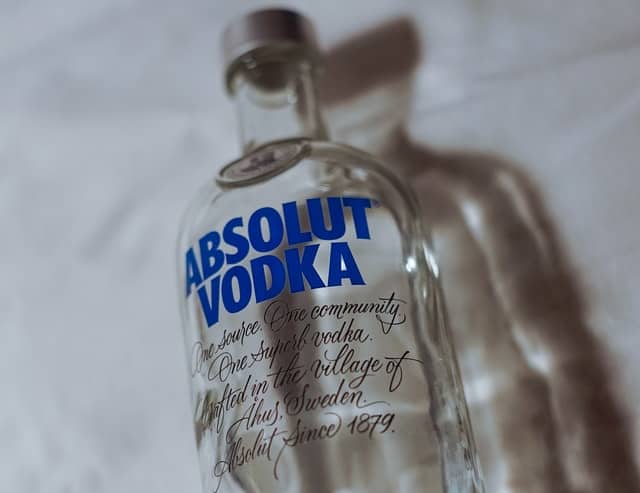 Alcohol is known to be bad for diabetes. It can cause spikes in blood sugar levels and lead to hypoglycemia. There are many reasons to avoid alcohol if you have diabetes. As already mentioned, alcohol can cause spikes in blood sugar levels and lead to hypoglycemia, which is a condition where the glucose levels in the body drop dangerously low. Alcohol also has many empty calories that can lead to weight gain.
A lot of people think that alcohol helps with diabetes because it can lower blood sugar levels after a meal. However, this effect is not permanent and the negative effects of alcohol on the body are greater than any positive effects it may have on diabetes.
Additionally, other studies have shown that alcoholic drinks are associated with an increased risk of diabetes. Some studies show that alcohol has a detrimental effect on blood sugar levels, while other studies show that people who drink alcohol get less diabetes. It is not clear whether the two effects balance each other out or not.
No study has shown any beneficial direct effect of alcohol on diabetes. The most recent study showed that people who drink more than five alcoholic drinks per week had an 80% increased risk of getting diabetes compared to people who drank less than one alcoholic drink per week.
How much alcohol should you drink if you have diabetes?
If you have diabetes, it may seem like you have to completely cut out the drinks. But there are some non-alcoholic drinks that are good for you if you have diabetes. The best advice is to talk to your doctor about what drinks are good for your type of diabetes.
Overall, people with type 2 diabetes should be careful about the amount of alcohol they drink. Later, we'll look into how much alcohol diabetics can safely drink. In addition to also talking about how to manage your diabetes when you are drinking alcohol.
People with type 2 diabetes need to be careful about the amount of alcohol they drink, as it can affect their blood sugar levels and how medications work in their bodies. Even moderate drinking can cause low blood sugar levels and high blood sugar levels in people with type 2 diabetes. To be on the safe side it is generally recommended to only drink in moderation.
What are the different types of alcohol and how does it affect the body differently?
Alcohol is a substance that is made from the sugars in fruits, vegetables, or grains. It is also known as ethanol or ethyl alcohol, and it can be found in beer, wine, distilled spirits (such as vodka), and other drinks. The effects of alcohol vary depending on factors such as age, gender, weight, how fast the person drinks it, and how much he/she weighs.
Alcohol in moderation is not bad for you. however, if you are diabetic you should limit your alcohol intake more so than someone without diabetes. Drinking alcohol can lead to a number of health problems. In people with diabetes, it can cause dehydration and lead to low blood sugar levels.
The American Diabetes Association advises people with diabetes to drink in small amounts and avoid drinking on an empty stomach. If you have diabetes, you should avoid drinking alcohol altogether since it contains a lot of calories and sugar which can worsen your condition or lead to weight gain.
Is it Safe to Drink Alcohol if You Have Diabetes?
There are some beverages that diabetics should avoid, such as those that have high sugar content. However, alcohol is usually safe for most people with diabetes. We recommend that you talk to your doctor before consuming alcohol if you have diabetes. Your doctor might advise you to limit your alcohol intake and drink more water than usual.
A person with diabetes has a high risk of developing heart disease and liver disease. Additionally, a person with diabetes can drink in moderation and still be safe. Since diabetes is a chronic disease, it is important to understand the potential consequences of drinking alcohol. Alcohol can raise blood sugar levels and lead to weight gain. It also creates a cycle of addiction, as people with diabetes are more sensitive to the effects of alcohol.
Many people might think that drinking alcohol regularly is not bad for those who have diabetes, but the reality is that it can have serious consequences for those who have this condition. As mentioned above, It can lead to weight gain and increase blood sugar levels as well as create addiction cycles for those with diabetes. While there are some benefits from drinking regularly, this lifestyle will depend on your personal preferences and restrictions from your doctor amongst other factors.
Alcohol alternatives for diabetics?
Health-conscious people are always looking for ways to improve their lifestyles. One such way is to cut down on alcohol intake and replace it with healthy alternatives. Diabetics, in particular, should steer clear of alcohol as too much can adversely affect their blood sugar levels and blood pressure.
Some of the substitutes for alcohol and alcoholic beverages that diabetics can opt for include:
Non-alcoholic cocktails: These drinks contain no more than 0.5% of alcohol and are a great alternative at any cocktail party or celebration where alcoholic beverages are served. A glass of non-alcoholic punch contains about 125 calories as opposed to 355 calories in a glass of regular wine.
Another option is virgin mojitos which have about 100 calories as compared to 190 calories in a regular mojito.
Is vodka safe for people with diabetes?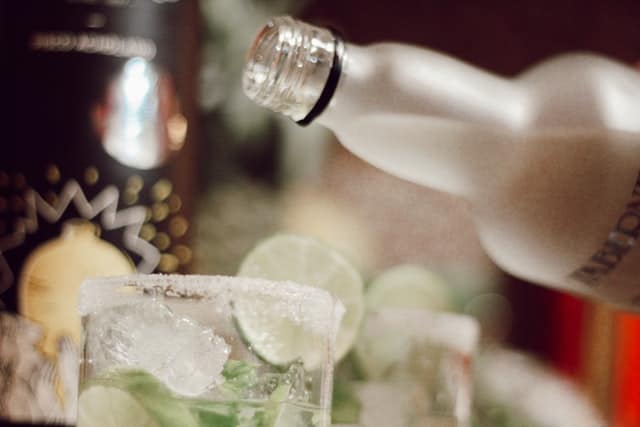 Vodka is one of the most common spirit drinks globally. It is distilled from any fermented organic material, usually grains or potatoes, but sometimes fruits or vegetables. It is typically made by combining ethanol with water and flavors.
Vodka has a history of being one of the most popular spirits in the world due to its versatility for use in cocktails and other drinks. Vodka can be drunk neat, on the rocks, with juice or mixers - it does not have to be mixed with anything to taste good!
While vodka is generally safe for people who are diabetic, it can have sugar content depending on what kind you are drinking. The best type of vodka for diabetics would be either low-sugar vodka or vodkas that don't list sugars as an ingredient at all.
The best drink for people with diabetes.
As we've learned, diabetes is a condition in which the body cannot produce or properly use insulin.
People with diabetes need to control their glucose levels throughout the day, which are determined by the food they eat and the physical activity they do. Foods that lower blood sugar levels are called low glycemic index foods while foods that increase blood sugar levels are called high glycemic index foods.
To better manage this, we recommend drinking water, milk, fruit juices without added sugar, seltzer water, coffee, and tea for people with diabetes.
Diabetes is a life-changing condition, but it doesn't have to completely change your life as long as you manage it, and keep things in moderation.