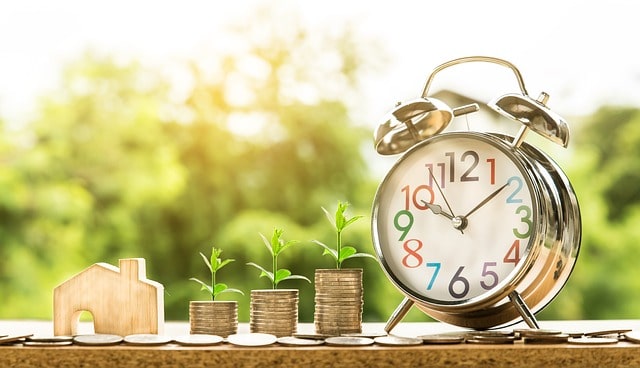 Diabetes is an expensive disease to treat. As most people picture only the physical and mental stress of managing this life-long battle, they have overlooked the financial burden put on these individuals. And as diabetes is coming an epidemic in the United States, we should take a closer examination how this disease is affecting individuals in our society. Here are 40 alarming statistics on how diabetes is gauging money from patients' and taxpayers' pockets.
 Lifetime Cost for Diabetes Treatment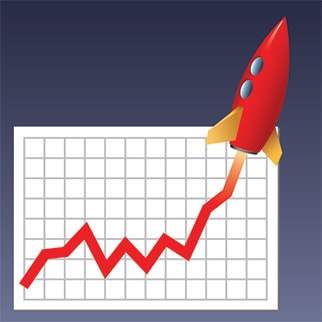 As of 2015, there are more than 30 million individuals in the United States living with diabetes, another 30 million with undiagnosed type 2, and 84 million have prediabetes. It has been estimated that 14% of the total healthcare cost is related to diabetes. This means for every $7 spent on healthcare, $1 is spent on diabetes patient care. (American Diabetes Association)
The average economic cost is $10,970 per diabetes case, $5,800 per gestational case, and $3,030 per undiagnosed case, and $510 per prediabetes condition. (NPR)
In 2012, the direct medical cost of diabetes in the United States was calculated to be approximately $245.5 billion. As of 2017, the cost rose to $327 billion. The numbers indicated a 26% in the price hike. (Gallup)
In 2017, the average healthcare expense for healthy Americans without diabetes is $9,596. In comparison, the average annual healthcare expense of Americans with diabetes is $18,480. In general, the health care cost of individuals with diabetes is 2.3 more than healthy individuals without diabetes. (Gallup)
As of 2013, it was estimated that the lifetime direct medical costs for diabetes individuals in the United States to be between $55,000 to $130,000 depending on the age of diagnosis and the sex of the patients. The average cost was estimated to be $85,200. (Medscape)
The direct average medical costs in American type 2 diabetes individuals are:
Average Lifetime Diabetes Treatment Cost
Diagnosis Age Group
Male
Female
25-44
$124,700
$130,800
45-55
$106,200
$110,400
55-64
$84,000
$85,500
Greater than 65
$54,700
$56,600
In general, the cost is 10 to 50% more expensive for female patients, patients who have been diagnosed 15 or more years, those who engage in smoking or heavy alcohol consumption, those who are required to use insulin, and those who have other health complications. (diabetes.org)
Cost Breakdown in Treating Diabetes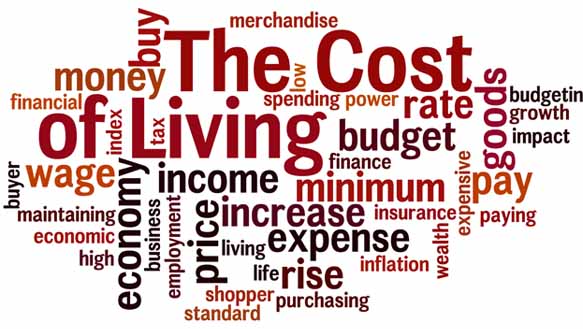 Of the $237 billion spent on direct diabetes medical costs, here is the breakdown of the expenditure distribution:
Doctor consultations – $30 billion
Diabetes medications and supplies – $34.6 billion
Hospital stay and care service – $69.7 billion
Medications related to diabetes complications – $71.2 billion
Rehab and residential facility stays — $6.4 billion
As seen from the spending, the highest amount of spending was actually not on diabetes but on the health complication that resulted from diabetes progression.
(Centers for Disease Control and Prevention)
It has been estimated that complications related to diabetes take up to about 53% of the total direct medical costs. Of the total complication treatment costs, 57% of the expenses were related to stroke and CHD. (Medscape)
Based on various consumer reports, diabetes individuals can expect to pay upwards of $1,000 a month for treatment, management, and self-care needs. (Business Insider)
Between 2002 and 2013, the annual medical cost of insulin tripled in price from $231 to $736 per person. Although the prices of different brands of insulin vary, the average cost escalated by 197% from $4.34 to $12.92 between this time period. (STAT)
The 2016 top 5 most common diabetes medications are:

Lantus (Insulin Glargine) – $6057 million
Januvia (Sitagliptin) – $3908 million
Victoza (Liraglutide) – $2806 million
Humalog (Insulin Lispro) – $2769 million
Levemir (Insulin Detemirn) – $2392 million
According to the 7.5% average sales growth from 2015 to 2016 ($30.95 billion), the diabetes sales will reach $44.53 billion by 2021. (IgeaHub)
As of 2018, the cost of the top 10 most common diabetes medications per dose are:

Lantus 10mL – $296.01
Januvia 25MG – $21.64
Victoza 3mL – $318.14
Humalog 3mL – $116.00
Levemir 10 mL – $322.03
Depending on whether an individual has subscription to healthcare insurance, they can expect to pay between 10 to 85% of the medication fee. For individuals without insurance, they would be required to pay for all medication fees. (GoodRx)
In 2017, this is the cost of the 2 most common insulin brands are:
Humalog – $274.70 per 10 ml bottle
Novo Nordisk $275.58 per 10 ml bottle
In general, the prices of all the insulin brands took a 7.8% increase from the 2016 price. It has been calculated that the average cost of insulin has increased by 290% over the span of last ten years. (Washington Post)
It is estimated that individuals across America pays 3 times or more for the same medication compared to other countries. (Scientific American)
According to the 2016 Kaiser Family Foundation survey, as much as 19 million individuals in the United States admitted to buying medication from Canada and other countries to cut back on their medication expenses. (Kaiser Family Foundation)
The cost of 1 vial of 10mL Lantus from Canada averages around $116 USD. Compared to the cost of $296.01 per vial in America, purchasing the medication from other countries can cut the expenses by more than half. (Canadian Insulin)
Cost of Complications
The top 10 complications related to diabetes are:

Cardiovascular disease (37.2% of diabetes individuals over 35 years old are diagnosed with cardiovascular disease)
Vision Problem (25% of all diabetes individuals have various degrees of visual impairment)
Kidney damage (every year 40% of end-stage renal disease new cases are diabetes patients)
Foot damage (15% of diabetes individuals will suffer from foot ulcers in their lifetime)
Neuropathy (Diabetes individuals have 3 times the risk of developing neuropathy compared to healthy individuals)
Skin Conditions (1/3 of people with diabetes have various type of skin disorders)
Alzheimer's disease
Depression (diabetes patients are 3 times more likely to suffer from various degrees of depression)
Lower-Extremity Amputation (More than 50% of non-traumatic lower-extremity amputations across America are related to individuals with type 2 diabetes)
Hearing Impairment (those with diabetes are twice as likely to develop hearing loss)

People with diabetes have 40% higher risk of suffering from glaucoma than those without diabetes. They also have 60% higher frequency of developing cataracts. (American Diabetes Association)
Chronic disease complications such as congestive heart disease, coronary heart disease, and hemiplegia, as well as patients who went through amputation could expect to increase their medical costs by 70 to 150% for each listed medical issue. (Am J Manag Care "Medical Costs Associated with Type 2 Diabetes Complications and Comorbidities")
Those who suffer from chronic renal disease are expected to pay as much as 300% for their medical expenses. If dialysis or transplant is required, the cost will escalate for more than 500%. (Am J Manag Care "Medical Costs Associated with Type 2 Diabetes Complications and Comorbidities")
Clinical survey studies found that elderly diabetes patients with major depression disorder were much more likely to seek medication services and required more frequent and longer time in hospital or other inpatient facilities. These individuals had an average medical expenses that were 7% more than individuals who did not suffer from depression. (Diabetes Care)
Diabetes and Insurance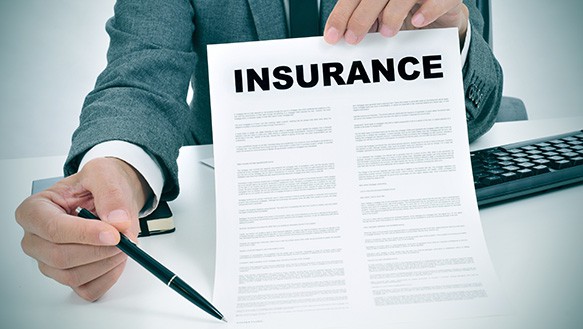 Cost Difference for Patients With and Without Insurance
Prevention vs. Treatment
The Diabetes Prevention Program found that throughout the 3-year study on individuals with impaired glucose tolerance, the costs for participants within the intensive lifestyle habit intervention group versus participants within the metformin group:
| | | |
| --- | --- | --- |
| Costs Over 3 Years | Lifestyle Changes Group | Metformin Group |
| Direct Medical Costs | $2,780 | $2,542 |
| Direct Medical Costs Not Related to Diabetes | $432 less than placebo group | $272 less than placebo group |
| Direct Nonmedical Costs | $1,445 greater than placebo group | $9 less than placebo group |
| Indirect Nonmedical Costs | $230 greater than placebo group | $174 less than placebo group |
| Cost to Health System | $2,269 | $2,191 |
These numbers suggested that prevention by Metformin seemed to be much more economically advantageous to both participants and the society. However, it is important to note of the lowered cost in the direct medical costs in the lifestyle change group versus the Metformin group. Over the years, this number can significantly change as the lifestyle changes group are much less prone to other health issues due to increased physical exercises and healthier eating, whereas the Metformin group are more likely to experience other health issues as the medication could only prevent diabetes by controlling blood glucose level.
The longitudinal Diabetes Prevention Program demonstrated that through prevention screenings and lifestyle habit changes, the cases of diabetes decreased by 58% in participants with prediabetes conditions and impaired glucose tolerance. After the study, throughout the 10 year follow-up studies of these participants, the cases of diabetes decreased to 34% when they continued to follow the new healthy habits. In comparison, prescription of metformin to high risk individuals was able to lower the risk of diabetes by only 31%. And over the course of 10 years, the risk was lowered to 18%. This study indicates that lifestyle changes is actually much more effective in the prevention of diabetes. (Clinical Diabetes and Endocrinology)
In another longitudinal Diabetes Prevention Program, researchers studied the results of prevention through weight-loss program that involved exercise and healthy eating training versus diabetes education program. Those who were put on weight-loss program had an average medical expense that was 10% less than individuals in the education group. During those 10 years, the weight-loss group had an average healthcare expense that was $5,280 less than the diabetes education group. (American Diabetes Association)
Preventive eye care screening program demonstrated that annual eye checkup can save $247.9 in the American healthcare system and help 53,986 individuals prevent blindness. At the same time, initial eye treatment in diabetes individuals can save the system $472.1 million and increase 94,304 years of sight in these individuals. Based on calculation, each diabetes individuals can save $975 per year from annual screening and early treatment. (Diabetes Care)
With the horrible price hike in insurance premiums and medical drug costs, diabetes is becoming a huge parasite of the society. By feeding into other health complications, it creates an ever-growing hole in patients' and taxpayers' pockets. One thing for sure, preventive screening and early treatments can significantly decrease the annual medical expense. Instead of treating diabetes and other health complications in its chronic stage, start now.