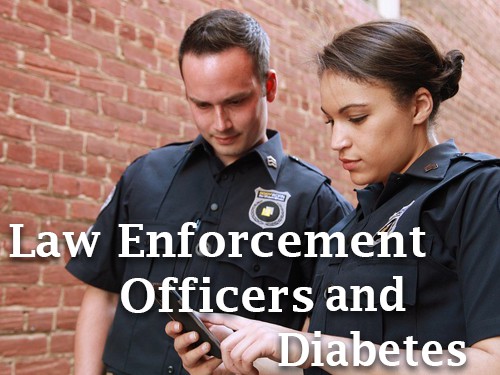 Do diabetes and law enforcement mix, or does having diabetes disqualify one from working in law enforcement?
Although having diabetes should not be a disqualifier for working as a law enforcement officer, the nature of the occupation would require some form of assessment of each individual's medical history, and evaluation of each person's ability to serve as a law enforcement officer on a case-by-case basis.
Still, discussion forums I researched are filled with stories of law enforcement officers who have lost their job due to poorly managing their diabetes, are not promoted because of it, or who are discriminated against in one way or another while on duty.
Conversely, there are many stories of law enforcement officers who have managed well on the job, either on insulin, a pump and/or a CGM (Continuous Glucose Monitor). With time in the field, law enforcement officers learn ways to deal with skipped meals, stress, increased activity and more.
In Case of Discrimination
The American Diabetes Association helped in crafting the National Consensus Guidelines for the Medical Evaluation of Law Enforcement Officers for those with diabetes and who choose to work in law enforcement.
It recognizes that refusing to let someone with diabetes work in law enforcement is discriminatory, and it provides a means to identify those persons with diabetes so they can work safely in law enforcement.
The guidelines provide for a medical evaluation, commentary and physician evaluation of the candidate. If a candidate for a position with law enforcement has diabetes, or a person already working in law enforcement with diabetes feel that they have been the victim of discrimination, they may speak with a legal advocate at ADA by calling 1-800-DIABETES. You can read the medical evaluation recommendations for Law Enforcement Officers with diabetes by clicking here: http://main.diabetes.org/dorg/PDFs/Advocacy/Discrimination/ACOEM-Diabetes-2007.pdf.
Medical Evaluation for law enforcement officers with diabetes
The medical evaluation includes looking at any chronic complications that might affect job performance or safety, including visual, neurological, kidney and cardiac complications.
The acute complications of hypoglycemia and hyperglycemia are also taken into account, and whether or not the person is taking insulin or other medications that may lower blood sugar. The evaluation looks at the risk for developing severe hyperglycemia and DKA (Diabetic Ketoacidosis).
The physician will look at how many episodes of severe hypoglycemia is the patient having per year, and if they have absence of the symptom called hypoglycemia unawareness. If the person with diabetes seeking to work in law enforcement has at least one severe hypoglycemic event in the last year requiring help from another person and has hypoglycemic unawareness, they are considered to be at a very high risk of another event over a span of 3 years.
Hypoglycemia risk for law enforcement
Even without both hypoglycemic unawareness and a severe event in the last year, any incidence of low blood sugars is considered risky for law enforcement officers. Severe hypoglycemia (SH) is defined as less than 65 mg/dl. Type 1s on intensive insulin regimens or using an insulin pump are considered to be at the highest risk, more so than Type 2s.
Type 2s are at significant risk if they are taking one of three classes of oral diabetes medications. Glyburide is the biggest culprit for hypoglycemia in Type 2 persons. Hypoglycemic effects of oral diabetes medications tend to increase as law enforcement officers miss meals, and they must carry fast acting carbohydrates with them at all times.
Hyperglycemia risk for law enforcement
Any blood sugar greater than 400 mg/dl is cause for concern when you are in law enforcement. You would be restricted from any duty that might cause a safety concern. A law enforcement officer is asked to check his or her blood sugars every 30 minutes, and wait at least 30 minutes after a high blood sugar event before returning to resume duty. Officers are required to test their blood sugars before every shift begins and every 2 hours.
Reducing risks for law enforcement with diabetes
The only officers that are considered not to be at significant risk for hypoglycemia or hyperglycemia are those officers who are Type 2, diet controlled, A1C less than 7and who are taking a biguanide medication such as metformin, an alpha-glucosidase inhibitor such as Precose or Glyset, or a thiazolidinedione such as Actos or Avandia. Law enforcement officers should be carrying glucose tablets on their person at all times and not leave them behind in the patrol vehicle.
Frequent testing of blood sugar is required in most units, and usually depends on the type of medications that the officer is taking or injecting, and their relative risk for severe blood sugar events. Officers may be required to have a special glucometer that is downloadable, for which the numbers should not be tampered with.
For law enforcement officers taking insulin who operate a vehicle, the threshold for driving is 100 mg/dl. An officer should consume carbohydrates if his blood sugar is below 125 mg/dl prior to driving. This is in line with current recommendations for long distance truck drivers.
For more interesting articles about diabetes check these out:
How hard is it to get in?
A law enforcement candidate with diabetes will go through several phases in the candidacy process. In the first phase of the initial screening process, law enforcement officers must go through a comprehensive physical. If there are no restrictions found, the next phase is simulated on duty testing.
Depending on if an officer candidate has Type 1 or Type 2 diabetes, and what kind of medications they take or inject, they will begin to check for blood sugars over a period of a 40 hour work week, and report results to the physician.
The physician makes recommendations on the risk for severe excursions based on data collected. The observation period can go on for up to 3 months or longer. At the end, the physician can give an estimate of how many times he thinks the candidate will be placed on restricted duty based on the number of severe hypo or hyperglycemia events. Click here for more information.
In the next phase of the process, candidates will sign an agreement to check their blood sugars based on recommendations by the physician. Candidates will need to let employers know if their medication regimen changes in any way, and they will sign an agreement to have all necessary specialist evaluations done yearly for their diabetes.
They will also need to provide regular check-ups and physicals from their medical provider. You can look at the pre-placement agreement forms, and guidelines for what phases a candidate must go through. An example of this for the state of California can be accessed here: http://lib.post.ca.gov/Publications/Endo.pdf.
Once you are in, how hard is it to manage?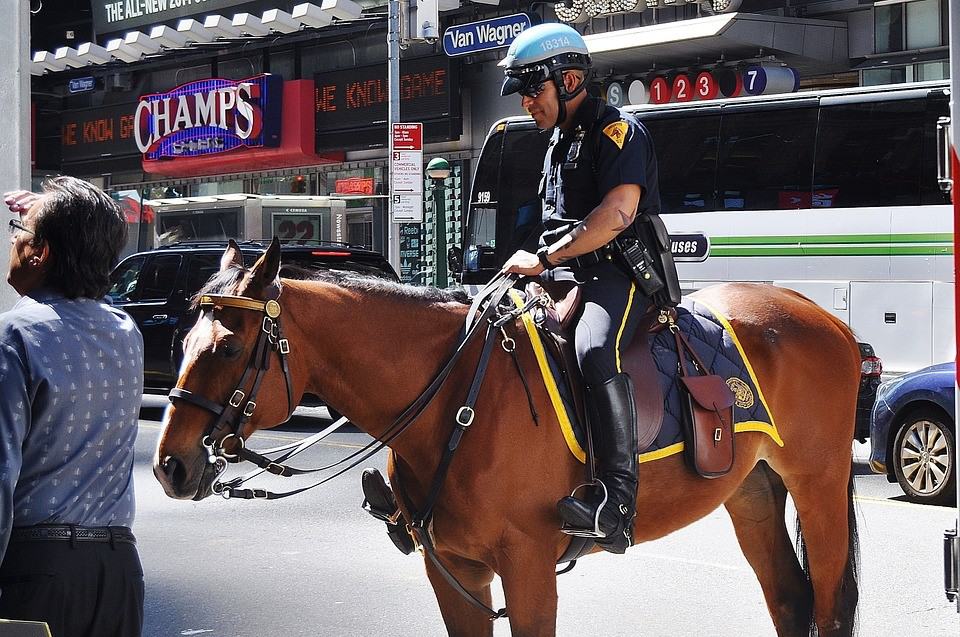 As an officer in law enforcement, you will need to show that you are being compliant with the agreement mentioned previously. There will be periodic medical work fitness evaluations. While on duty, you should be given time to get your blood sugar checks done as warranted, give yourself medications and perform other aspects of diabetes self-care. This is also dependent on where you want to go work. Some departments allow a person with diabetes to work in law enforcement. Other departments disqualify you for it.
Even just 10 years ago, police departments would not hire someone with diabetes of any kind. Things have come a long way since then. Employers are not allowed to discriminate anybody simply because of having diabetes. There are available jobs in law enforcement for diabetics. If this is your dream, persist and do not give up.
As a general rule, if one can perform the functions of the job safely, he or she can then work in law enforcement as a diabetic. Diabetes is a medical condition that is protected by the Americans with Disabilities Act (ADA). You should have fair and balanced consideration for a position regardless of your disability.
If one can show that they can manage their diabetes while on the job and do it safely, they can be considered for a job in law enforcement. The agency is not going to have them medically evaluated without an offer for employment; therefore if you are turned down due to a medical evaluation, you will know the reason for it.
One way to avoid lengthy medical evaluations with agencies that are going to disqualify you for having insulin based diabetes is to call and inquire with them before going through the rigorous process. This will save you time, and not make you go through all of the hoops when the answer in the end would have been no with that particular agency. You can concentrate your efforts with the agencies that do hire persons with diabetes, which is more productive. One can be on a SWAT team, bicycle unit or Honor Guard with diabetes.
There are jobs you can get if you are on an intense insulin regimen or wear a pump. According to the rules, you would have to stay on top of your diabetes self-management and self-care if you'd like to be considered to work in law enforcement. Some people with diabetes in police force or the sheriff's department payroll do not properly self-manage their diabetes. As a Certified Diabetes Educator, one can get involved in educating people on the police force about diabetes.
However, it is still a little unclear that the rules are always being followed in relation to how well-managed a diabetic person should be in order to keep their job in law enforcement. Some have reported no restrictions with A1C's greater than 9 and constantly skipping insulin injections.
On a grand scale, it is hard to comment, from department to department, on what kind of regulations are being enforced to ensure that a person with diabetes in law enforcement is managing their disease in a manner that is safe to perform their job duties.
Interview with a captain at a local Sheriff's Department
In interviewing a local Captain with the Sheriff's Department, who has had Type 2 diabetes for 5 years and takes oral medication (metformin), he stated off the record that his superior knows that he has diabetes. The only thing that he was required to do with the county was to attend wellness sessions related to his insurance when he was on an 80/20 insurance plan. However, with the change in his insurance plan, he stated that he did not have to do the wellness checks on the 70/30 plan anymore.
He further stated that when hiring, the candidates must go through a comprehensive medical examination in order to get in. Once you get in, there are no regulations put into place to check your blood sugars, report your blood sugars, or supply medical documentation of an A1C under 7. They do not keep track of your blood sugars and restrict you from working. As far as he knows, there are no policies in place.
He even went as far as to call other counties around him, and they were equally unaware of any regulations or restrictions for diabetes in their county Sheriff's department. In this Sheriff's case, having diabetes on the job in law enforcement affects him very little.
He does not have to report to anybody about it. Besides having to carrying his quick carbohydrates on him just in case, he really does not think about his diabetes very much during the course of a day.
However, one must remember that there are regulations and restrictions in place in law enforcement for a reason. A person with diabetes having a severe low or high blood sugar would not be able to concentrate or effectively and safely perform his or her duties.
It is important to know if law enforcement officers are falling below 65 mg/dl or going above 400 mg/dl, as this could affect their judgment on the job, affect their driving abilities and affect their safety and the safety of fellow officers around, and the general public. More strict regulations need to be put in place for monitoring diabetes in law enforcement divisions where none exist.
What challenges do LEO's with diabetes have on the job?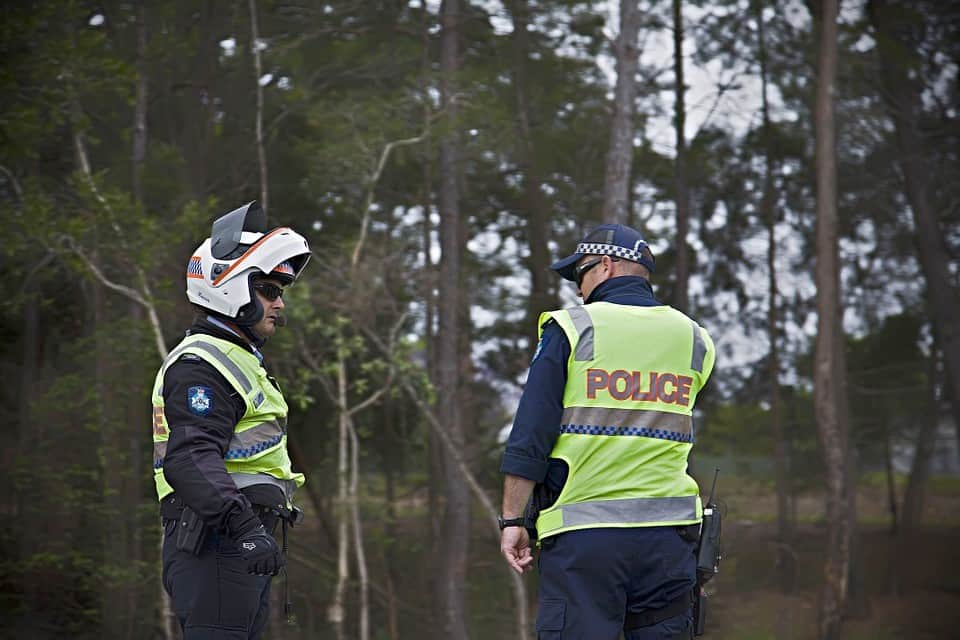 Most pumpers that work in law enforcement position their insulin pumps high and under their vests to protect the pump and the tubing in case there is a physical situation to deal with. This can really help since the officer would not want to have the pump get pulled out during an altercation.
They may use a "high activity belt" that won't move positions to hold the pump still. Some people with Type1 diabetes in law enforcement divisions have complained of the adhesive which comes off the pump site when they are in high humidity situations.
Other problems have to do with the leaking that occurs around the pump site in high activity situations, such as training academy. Some worry about a pump failure. Others worry that having a pump can sometimes predispose them to more episodes of severely low blood sugar.
Many find that wearing a Continuous Glucose Monitor (CGM) helps them in keeping track of when they might be trending low. This allows them to be better prepared in dealing with it if it happens while on duty. The CGM can help prevent lows by recognizing patterns in blood sugars that are trending toward the lower side.
Most officers snack throughout their shift because they are aware that they may not be able to get a full meal. Many talk of high stress that comes with high blood sugars. Expecting a stressful situation that does not end up happening can also reap havoc with their blood sugars.
They must always remember to carry carbohydrates with them. They can perform their job efficiently and effectively with some organized planning and by not letting their disability get in the way of what they do.
For additional educational and informative articles take a look at these:
Meet some LEO's with diabetes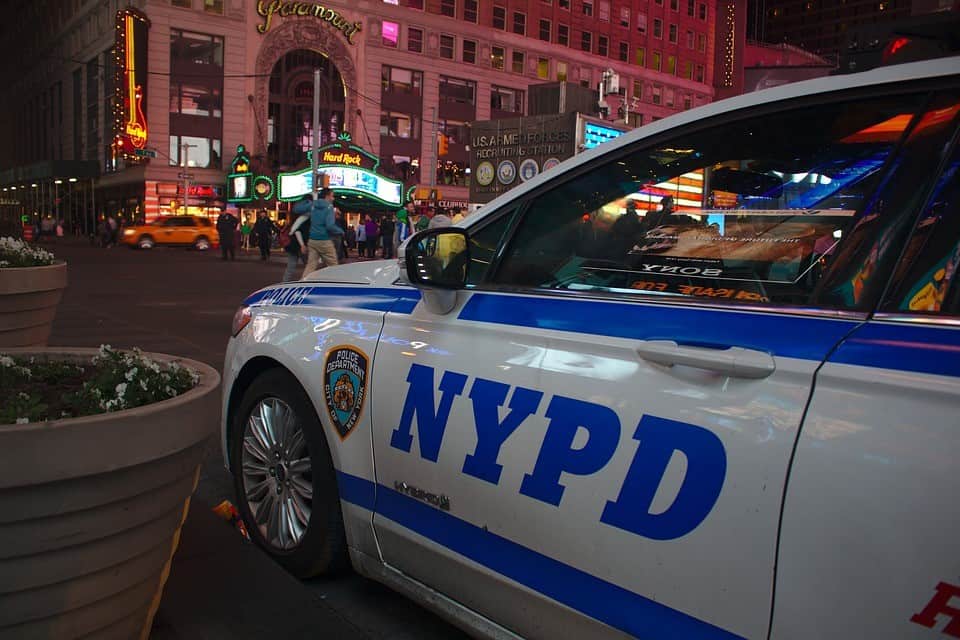 Adam Roth took his first position in law enforcement as a Type 1 diabetic working as a cop on the beach in New Jersey. He later went to the Pentagon, where he received rigorous physical exams by the team that also conducts these examinations for the military, which can be very intimidating.
He was still able to work as a US Pentagon police officer. His current job is Department of Commerce Special Agent. He once ran into trouble when he applied to be a reserve officer with the Coast Guard, and was turned down.
When he took the case to court, the Coast Guard won. He tried to work as an EMT with a volunteer fire department in Virginia, but the fire department had banned all persons with diabetes. He also appealed this and won, and ended up working for the fire department. You can read Adam's inspiring story here: http://www.diabetesforecast.org/2013/jul/adam-roth-law-enforcement-officer.html.
Lt. Jose Lopez with the Miami-Dade police department was diagnosed as a Type 1 diabetic during his first probationary year. He did not tell his superiors right away, but when he did, they were very supportive. He was able to move up and work in the SWAT team, on the narcotics squad, and later even became a sergeant. He is currently serving as a lieutenant in the homicide division. You can read his story that proves diabetes will not hold you back here: http://www.diabetesresearch.org/document.doc?id=562.
Many persons with diabetes that wish to work in law enforcement who have been told they could not be employed due to their diabetes have gone to the ADA and sought legal advice on the matter. The case of Kapche v. City of San Antonio was the case of a person with diabetes who was turned down to work as a police officer because of his diabetes. The case went to court twice, and the verdict overturned prior case law determining that one cannot be turned away simply because of their diabetes.
It was determined that an individualized assessment must be done on each candidate to conclude their readiness for a law enforcement job. You can read more about litigation in cases related to diabetes on the ADA website here: http://www.diabetes.org/living-with-diabetes/know-your-rights/for-lawyers/employment-materials/litigation-materials-from-diabetes-discrimination-cases.html.
Some frequently asked questions we received through email and facebook.
Can someone with diabetes join the police force?
Yes, you must go through a physical examination. Many departments, but not all, will monitor your diabetes to make sure you are in control and are properly self-managing. If your blood sugars are less than 65 mg/dl, or greater than 400 mg/dl, you may be placed on restrictive duty until your blood sugar is in a safe range to perform police work.
What if you have Type 1 diabetes with a pump or CGM, can you work in law enforcement?
Yes, you should be able to if you self-manage your diabetes. You should check with individual departments where you wish to be employed to make sure they hire people with Type 1 diabetes. Many police officers wear a pump and CGM, and find that it works well to prevent blood sugar excursions.
What if you have Type 2 diabetes and take pills, can you work in law enforcement?
Yes, if you properly self-manage your condition and keep your A1C below 7, you should not have a problem working as a police officer.
How does it work to use an insulin pump on duty in law enforcement?
Many officers will attach it under their vests, either to the left or to the right, covering the tubing. This prevents it from being pulled out by the tubing during an altercation. Due to perspiration in high humidity which causes a problem with the pump site dressing adherence to skim, some will experiment with different adhesives for the pump set. They will use a belt that holds their pump completely still called a "high-activity belt."
Last but not least, here is what Richard Johnson (retired officer) has to say.
Something additional that I think is incredibly important but doesn't seem to get much attention is the responsibility of the officer to control the diabetes and the real life consequences of failing to do so. Frankly, diabetes, especially type 1, that is not precisely controlled can increase the danger to the officer and the public.

A uniformed patrol officer does not get a regular meal break, and can literally go for hours without food and away from his or her vehicle. It is not always possible to get a relief officer so you can check your blood sugar and eat something. I'm sure you know the physical and mental effects of a diabetic episode better than I do and how those can impair an officer.

Saying that the department is required to provide the officer with time/relief to carry on this health maintenance checks throughout the shift ignores the realities of the emergency nature of the job. An incident like the terrorist attacks in Orlando and San Bernardino are obvious examples of times when the officers will be overwhelmed with tasks and no relief will be available. But every single day, most departments suffer similar traffic loads where all officers are busy and emergency calls are holding for the next available unit.

An officer must make split second judgements that literally have life and death consequences. On a busy shift where the officers are being asked to do more without relief, can a diabetic officer maintain his or her normal physical and mental abilities? Possibly, but only with great effort. The responsibility lands on the officer and that should be stressed in the article.

Additionally, law enforcement is a contact sport. That means the officer is expected to seek out the most violent elements of our society and bring them to justice. These human predators never want to go to jail and will frequently run and fight.

Many will willingly hurt or kill the officer and others to escape. Police work is nothing like what you see on television or in the movies. The fights are ugly and losing means you never go home again. Are diabetic pumps ok for use in incredible violent attacks?

Police work is not a job for everyone, and probably more than 99% of the public doesn't have the physical and mental faculties to do it well. Diabetes may not be an automatic disqualifier, but someone with diabetes should take a long hard look at how much harder it will make the job. Diabetes, like any other disease or infirmity, puts the officer at a disadvantage in a profession where a "bad day on the job" can mean being stabbed in the throat or accidentally shooting a child.

Some people with diabetes are able to do the job, but the consequences of not staying on top of it can get people killed. ~ Richard Johnson
To learn more about Richard Johnson please visit his amazing blog http://www.bluesheepdog.com/
Hope this article explained how diabetes and police work affect each other. Post your comments down below and if you are a police share your stories.
TheDiabetesCouncil Article | Reviewed by Dr. Sergii Vasyliuk MD on June 04, 2020