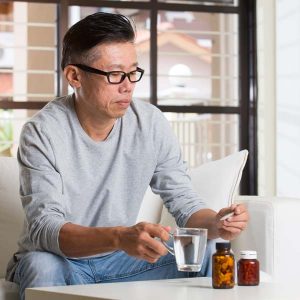 Glipizide is an oral medication that is used to treat Type 2 diabetes. The drug is available in immediate-release tablets and extended-release tablets. Patients who currently take the medication as part of their diabetes treatment state that Glipizide has helped with lowering their blood sugar levels, and it seems that the extended-release tablets are favored over the immediate-release tablets. One of the main benefits from the drug is that it helps to lower your A1C levels by 1-2%. We will discuss the benefits and the downsides of Glipizide in more detail below.

Before we continue with this article, I wanted to let you know we have researched and compiled science-backed ways to stick to your diet and reverse your diabetes. Want to check out our insights? Download our free PDF Guide "Power Foods to Eat" here.

What is Glipizide?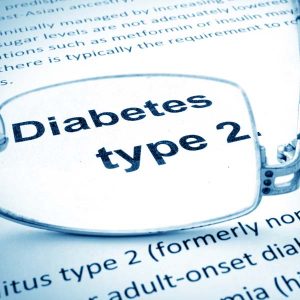 Glipizide is an oral medication used in the treatment of Type 2 diabetes. It is available in brand-name form as well as generic form, with the brand-names being Glucotrol and Glucotrol XL. Glipizide works by helping your pancreas produce more of your body's natural insulin, which in turn regulates your blood sugar levels. Glipizide is used in conjunction with diet and exercise as part of a diabetes management plan.
Glipizide is part of a class of diabetes drugs known as Sulfonylureas, which are designed to help your body's pancreas to produce more of the body's natural insulin.
Diabetes medication aren't designed to cure your Type 2 diabetes, but instead they are designed to treat the symptoms of diabetes, including blurry vision, excessive hunger, excessive thirst, frequent urination and sores that won't heal.
Usually, the first diabetes medication that your doctor may prescribe is Metformin. However, many times, Glipizide is a popular choice for doctors to prescribe because many patients find that their bodies tolerate Glipizide better than Metformin.
What are the Benefits of Glipizide?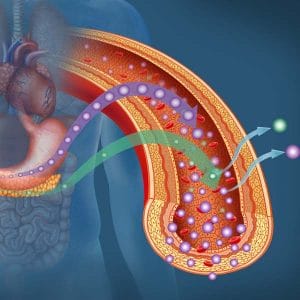 Glipizide can help lower your A1C levels by an average of 1-2%.
Since Glipizide is taken orally, it may be best used by those who don't like needles or injections.
Glipizide helps to prevent dangerous effects of high blood sugar levels by protecting your blood vessels and organs.
Unlike some other diabetes medications, including insulin, Glipizide can be used in patients with kidney problems.
Also, unlike, other diabetes medications, Glipizide doesn't seem to have any harmful effects on cholesterol levels.
What Are the Downsides of Taking Glipizide?
In some patients taking Glipizide, the medication has lost its effectiveness over time.
When compared to some other diabetes medications, Glipizide does have a higher risk for causing low blood sugar levels.
Glipizide may also cause slight weight gain, averaging 2-3 pounds per week.
It has been stated that for Glipizide to be effective, it needs to be taken about 30 minutes before mealtime.
One study has shown that, when compared to insulin treatment, Glipizide may increase the risk of heart-related conditions.
Glipizide is used for Type 2 diabetes treatment and is not used in the treatment of Type 1 diabetes.
Glipizide may interact with other medications you may be taking including anti-nausea medications, anti-psychotic medications, beta blockers, calcium channel blockers, corticosteroids,  decongestants, diuretics, estrogens, eye infection medications, gout medications, monoamine oxidase inhibitors, niacin, nonsteroidal anti-inflammatory drugs, oral contraceptives, thyroid medications and tuberculosis-treatment medications.
What are Some Common Side Effects of Glipizide?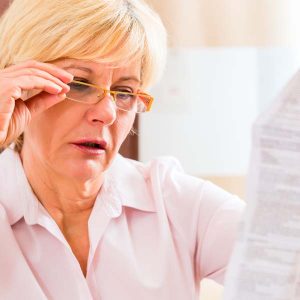 While most medications have some side effects associated with them, Glipizide is no exception. Most of these symptoms will go away with continued use. Some patients will never experience any side effects at all. It is important to note that even though side effects are considered "common," only a small percentage of diabetes patients will actually experience them.
Here are some of the more common side effects of Glipizide:
        Diarrhea
        Dizziness
        Flatulence
        Headache
        Heartburn
        Muscle pain
        Nausea
        Stomach pain
        Vomiting
        Weight gain
What are Actual Glipizide Users Saying About It?
While it is helpful to have medical advice at your disposal, you always want to hear from actual users. Hearing firsthand accounts from those who use Glipizide, can help you better understand the medication, what it does, what the side effects are, etc.
On Diabetic Connect, the community gave Glipizide an overall rating of 4.1 out of 5:
User Gulfgrammy said, "It made diabetes easily manageable for me. With it I can live more normally."
On WebMD, users rated Glipizide 3.43 out of 5 for effectiveness, 4.22 out of 5 for ease of use and 3.16 out of 5 for satisfaction:
User Dayle926 posted, "Even with a reduction from 10 to 5mg, I am still experiencing hypoglycemia within 4 hours of taking the pill, whether I've eaten a large meal or a snack."
User Snake80w said, "Have been taking this drug for 14 years with great success. Have had no side effects."
On Drugs.com, users gave Glipizide an overall rating of 6.7 out of 10:
User Diabetes RN stated, "Fabulous drug. My patients are doing so much better with Glipizide XL. Getting them to goal. Easy to take and no pre-meal dosing."
User Kelly Vickers said, "I've found this to be the best diabetes medicine I've used. In the extended release version, it provides consistent and significant reduction of blood sugar readings."
On Iodine.com, 50% of users stated Glipizide was worth it, 32% said the drug worked well and 19% stated Glipizide was a hassle:
One user, a 67-year-old man said, "If not taken half an hour before a meal with enough carbs, this med causes dangerously low blood levels in the 40's. Follow food recommendations exactly."
How Affordable is Glipizide?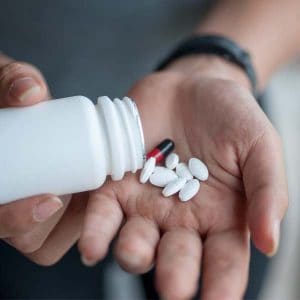 When it comes to Medicaid, Glipizide, Glipizide ER and Glipizide XL are all covered by Medicaid. When it comes to Medicare, coverage will depend on which Medicare plan you are currently enrolled in. All forms of Glipizide are covered under Medicare Part D and Medicare Advantage.
However, Medicare Part A and Medicare Part B usually do not cover prescription medications. Also, most major private health insurance companies, including Aetna, Anthem Blue Cross, Cigna and Humana, cover all forms of Glipizide.
Are There Other Comparable Treatments to Glipizide?
There are times when you or your doctor may recommend a Glipizide alternative, if the side effects bother you too much or the drug just isn't working effectively.
Lifestyle changes may be one option, which includes diet and exercise adjustments. Another option is to prescribe a different diabetes medication.
This includes medications like Biguanides, which help your body use its natural insulin more effectively, including Metformin; Meglitinides, which are designed to help your pancreas produce more insulin, including Prandin; Thiazolidinediones, which work much like Biguanides, including Avandia and Alpha Glucosidase Inhibitors, which are designed to break down carbohydrates and sugar in the body's digestive tract, including Precose.
What Else Do I Need to Know About Glipizide?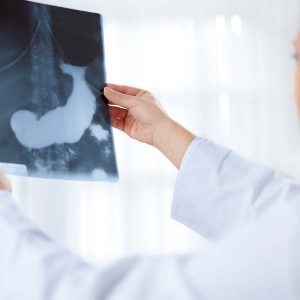 Patients who take the extended-release tablet may find that part of the tablet will come out in their stool after their body has absorbed the medication. This is no cause for concern and is perfectly normal.
Before you start taking Glipizide, it is important that you notify your doctor if you have diabetic ketoacidosis, kidney disease, liver disease, chronic diarrhea, intestinal blockage, history of heart disease, adrenal gland disorder, pituitary gland disorder or an enzyme deficiency. Also, notify your doctor, prior to taking Glipizide, if you are pregnant, breastfeeding, have a fever, trauma or infection.
As far as dosing for Glipizide, it will completely vary according to the patient. However, as an average, for initial dosage, the immediate-release tablet (5 milligrams) is taken once a day, in the morning, 30 minutes prior to breakfast and the extended-release tablet (5 milligrams) is taken once a day, in the morning, with breakfast. When it comes to maintenance dosing, the average dosage is between 2.5 milligrams and 30 milligrams, taken in one dose or as a divided dose for immediate-release tablets and between 5 milligrams and 20 milligrams, taken in one dose or as a divided dose for extended-release tablets. This medication should be swallowed whole and should never be broken, chewed or crushed.
If you happen to miss a dose of Glipizide, you should take your prescribed dose as soon as you remember. However, if it is close to the time when your next dose is scheduled, then skip the dose that you missed, take your next dose as scheduled and then continue on with your dosing schedule. You don't want to take a double dose in order to make up for a missed dose.
While we talked about the common side effects of the drug above, there are some side effects that aren't so common, but do require notifying your doctor right away if you notice the following signs and symptoms:
Blurred vision
Cold sweats
Confusion
Depression
Fainting
Fast heartbeat
Lower back pain
Nervousness
Nightmares
Painful urination
Pounding in the ears
Seizures
Shortness of breath
Slurred speech
Sore throat
Unusual weakness
When searching for treatments for your Type 2 diabetes, Glipizide may be a great option for you. Controlling your blood sugar levels is an important part of your treatment plan and Glipizide is designed to do just that.
I suggest reading the following articles too:
Disclaimer: This article should not be used as medical advice to treat diabetes. It should not replace consulting with your doctor to determine what is best for your diabetes treatment.