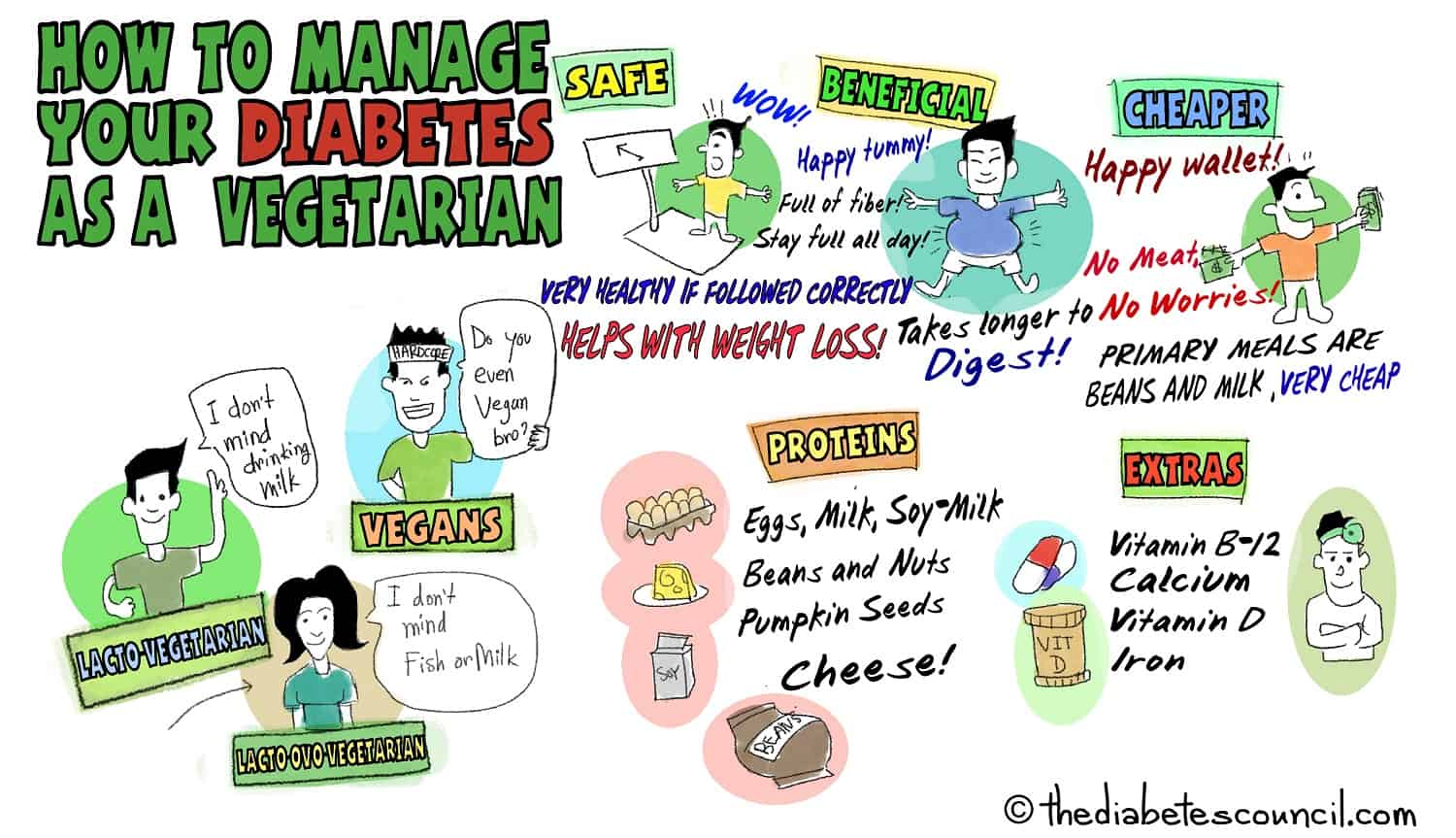 In this article, we will take a look at the benefits of following a vegetarian diet if you have diabetes. Though we cannot recommend a drastic change in one's diet, we will enumerate the benefits of following a vegetarian diet. Prior to making any major changes in your diet if you have diabetes, it is imperative that you check with your primary care provider, and registered dietician or Certified Diabetes Educator for their input and expertise.

Before we continue with this article, I wanted to let you know we have researched and compiled science-backed ways to stick to your diet and reverse your diabetes. Want to check out our insights? Download our free PDF Guide "Power Foods to Eat" here.

Types of vegetarians
A vegan is the strictest type of vegetarian. The vegan diet is referred to as a "total," or "pure" vegetarian diet. People who are vegans do not eat any meat or animal products, including eggs and dairy products. This also includes fish and seafood. They are on a plant-based diet.
To get the protein needed daily on a vegan diet, a person with diabetes could eat soy based products such as tofu or soy milk, all sorts of vegetables, and a variety of beans and whole grains. This is important because proteins are the "building blocks," and have important functions related to cell structure and function, and even to make the hormone insulin.
Because a vegan diet is low in vitamin B12, a multivitamin or supplement is usually recommended for a vegan diet. Ask your doctor before going on a vegan diet plan, and inquire about your vitamin B-12 needs while on a vegan diet.
The lacto-vegetarian doesn't eat meat or eggs. However, they don't mind including milk products in their diet.
This group does not eat any meat, but they do enjoy animal products such as eggs and all varieties of milk products, such as eggs or cheese.
There are some variations on the theme, such as "pescetarian," who will eat fish. There is also a version called, "raw veganism," where only raw vegetables and fruits, nuts, and seeds are consumed. A flexitarian follows a vegetarian diet most of the time, but will on occasion eat small portions of meat.
All of the new types of vegetarian have one goal in common: clean and healthier eating, by reducing the amount of animal products consumed, and increasing the amount of vegetables and fruits. In the United States, about 10 percent of people consider themselves a vegetarian of some type, whatever variation of vegetarianism that they may be practicing. Becoming vegetarian is becoming more and more common as people have more information on it at their disposal.
I, myself, have friends who are some types of vegans and vegetarians. Some are strict while some are not. Some don't use animal products due to protesting the ill treatment imposed on animals in meat processing plants and the like. Others just do not like meat or do it for environmental reasons. I have known some vegetarians who will not eat any animal products, but they will eat fish or shellfish. When speaking with diabetes patients who are on a vegetarian diet, I always ensure to find out what it is that they actually do eat on a regular basis.
It is important that people with diabetes who want to be vegetarians are supported, and given dietary instruction that helps them to determine where they will get their protein from, as well as other needed nutrients.1
For more diabetic diet tips read these articles:
Is it safe for people with diabetes to follow a vegetarian diet?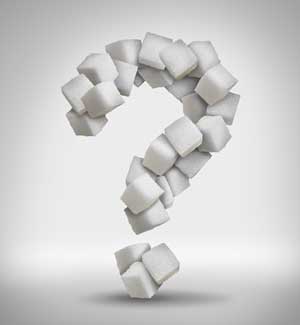 A vegetarian diet is a very healthy diet when followed correctly, so it is definitely safe for a person with diabetes to switch to a vegetarian diet. In particular, a vegetarian diet has been shown through research to promote weight loss and lower A1C. This was done without carbohydrate and calorie restrictions, so it may be that a vegetarian diet may be just the one for you. As always, check with your healthcare provider before making any changes to your lifestyle to find out what the potential impacts (whether positive or negative) may be on your health.
How is it beneficial to be a vegetarian if you have diabetes?
The foods on a vegetarian diet are high in fiber, which helps you feel full for a longer period of time. High fiber foods are also hard to digest, so they affect your blood glucose much more slowly. It's likely that you may eat less on a vegetarian diet, due to the high fiber of the foods and have lower blood glucose readings to boot. Eating 50 grams of fiber per day can help to lower blood glucose. Some foods high in fiber that you might find on a vegetarian diet include whole wheat bread, prunes, and vegetables, to name a few.
D. Barnard et al reaffirm the popular belief that insulin sensitivity is affected by a low-fat plant-based diet. This is due to the nutrient intake and body composition of each individual. Their data suggests that A1C levels are effected if one follows a vegan diet. The weight-reducing effect is responsible for this. Such diets are low in fat and high in fiber. 2
Similarly, a different study by Yokoyama et al concluded very consistent findings. Vegetarian diets are good for the cardiovascular health, keeping a healthy body weight, for hypertension in comparison to diets that include meat in them. Plant based diets reduce HbA1c.3
A vegetarian diet is much lower in cholesterol and saturated fats. Cholesterol is found in animal products, and is used by the body to make certain hormones, and build cell walls. If you have eliminated most animal products, you also eliminate much of the cholesterol found in your diet.
Vegetarian diets cost less
A vegetarian diet costs much less, considering you don't have all of the meat, poultry and seafood products to buy. These are some of the most expensive items on your grocery list.
See more at: http://www.diabetes.org/food-and-fitness/food/planning-meals/meal-planning-for-vegetarians/
Protein for a vegetarian diet
To make sure that you get enough protein on a vegetarian diet, you should eat portions of the following protein containing plants or animal products: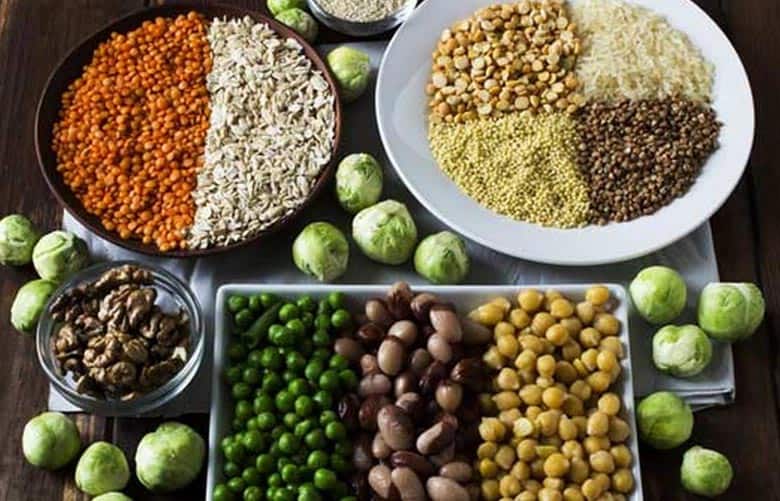 nuts and nut spreads (almond butter, peanut butter, walnuts, pistachios, macadamia, brazil, pecans, cashews)
pumpkin seeds
hummus and other bean dips and spreads such as refried beans, baked beans or falafel
dried or canned beans rinsed (black, pinto, navy, kidney, garbanzo)
lentils
some breads (Davis Killer bread has 5 grams of protein)
eggs
milk
cheese
yogurt (Greek, 20 grams of protein)
Peas (black-eyed or split)
Soy and Soy Products (soy milk, edamame, soy nuts, tofu, tempeh)
Meat Substitutes (veggie burgers, black bean burgers, meatless "chicken nuggets", "beef" crumbles, etc.)
See more at: http://www.diabetes.org/food-and-fitness/food/planning-meals/meal-planning-for-vegetarians/vegetarians-and-protein.html#sthash.EgI496X5.dpuf.4
What about extra vitamins and minerals if I go vegetarian?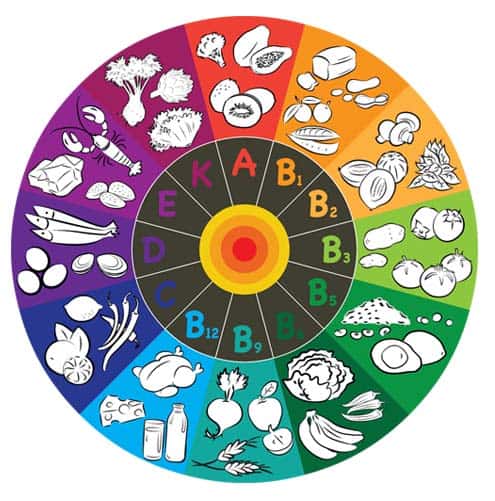 We have already discussed that if you choose to follow a vegetarian diet and eat no animal products, you will then need to supplement your diet with vitamin B12, which is found in the animal products that you will be lacking in your plant based diet. Now we will take a look at what the other specific vitamins and minerals you may be missing if you decide to go vegetarian.
You may need to supplement your diet with some or all of these. Be sure to talk to your healthcare provider, and speak with a Registered Dietician if you have one available. They can help you with meal planning, and with making sure that you get all of the nutrients you need while following a vegetarian diet. They are:
Vitamin B-12 – this nutrient found only in animal products, is not such a big problem unless you are "Vegan," and eliminating all animal products, including milk and eggs from your diet (a Vegan will need to take a daily supplement of vitamin B12)
Omega-3 fatty acids – omega 3 fatty acids may go lacking when fish is not a part of the diet – they can be found in nuts/seeds such as walnuts, ground flaxseed or flaxseed oil, canola oil, wheat germ, soybeans, soybean oil
Calcium – dairy products contain calcium, as do shellfish – Calcium is found in leafy green vegetables (collards, mustards, turnip greens, Chinese cabbage, bok choy, Chinese cabbage), broccoli, Brussels sprouts, fruit juices (fortified), soy milk (fortified), and breakfast cereals (fortified)
Vitamin D milk (fortified), yogurt, cheese (fortified), or egg yolk – also found in bread and juice (fortified) – your body can make it's own Vitamin D by getting out in the sun
Iron – get iron from beans, dried fruit, lentils, enriched grain products, tofu, and cooked green vegetables – eat iron rich foods with vitamin C rich foods to help with absorption5
Your doctor may recommend a supplement to make sure that you are getting enough of the above vitamins and minerals. Since cereals and other foods are fortified with vitamins and minerals, you may be able to get some of them that way.
Type 2 diabetes and a plant based diet
Will I still need to control my portions and food choices?
Controlling your portions and making smart food decisions always pay off in the long run! Just because you have recently become a lacto-vegetarian does not mean that you should sit down with the whole tub of ice cream and devour it. Food has calories, carbohydrates, and protein, and there are limits on how much you need in order to stay healthy. If you have diabetes, there are certainly limits on your carbohydrate food choices.

Before we continue with this article, I wanted to let you know we have researched and compiled science-backed ways to stick to your diet and reverse your diabetes. Want to check out our insights? Download our free PDF Guide "Power Foods to Eat" here.

Research suggests that a plant based diet is associated with less diabetes around the world. Meat and animal product consumption is associated with increased insulin resistance and Type 2 diabetes. By going on an all plant based diet, you eliminate saturated fats which are found in animal products. Some clinicians even push for a low vegetable content in the diet in order to keep a low amount of fat overall in the diet. This has been shown to promote heart health, decrease blood pressure, glucose, and A1C and lipid levels.6
Going vegetarian – what are the benefits?
There are many benefits to a vegetarian diet that you might not have previously thought of. Vegetarians often eat fewer calories than their meat-loving friends. Vegetarians then generally have a lower body mass index. Not too shabby? Well, that and more is true of the benefits of a vegetarian diet.
If you want to get improved control over your blood sugars, and improved use of the insulin your body already makes, then being a vegetarian may help you to get there. By eating more fiber which are in fruits, vegetables and whole grains, you will lower your blood glucose. The good news with this is that you lower your risk of diabetes complications overall.7
With a diet low in saturated fat, and virtually cholesterol free, you can rest assured that a vegetarian diet is one healthy diet. Again, just check with your doctor, and supplement with vitamins if you need to, but there shouldn't be any reason why you can't do this if you really want to.
I advise also reading these articles for better diabetes management:
Five steps to a low fat Vegan Diet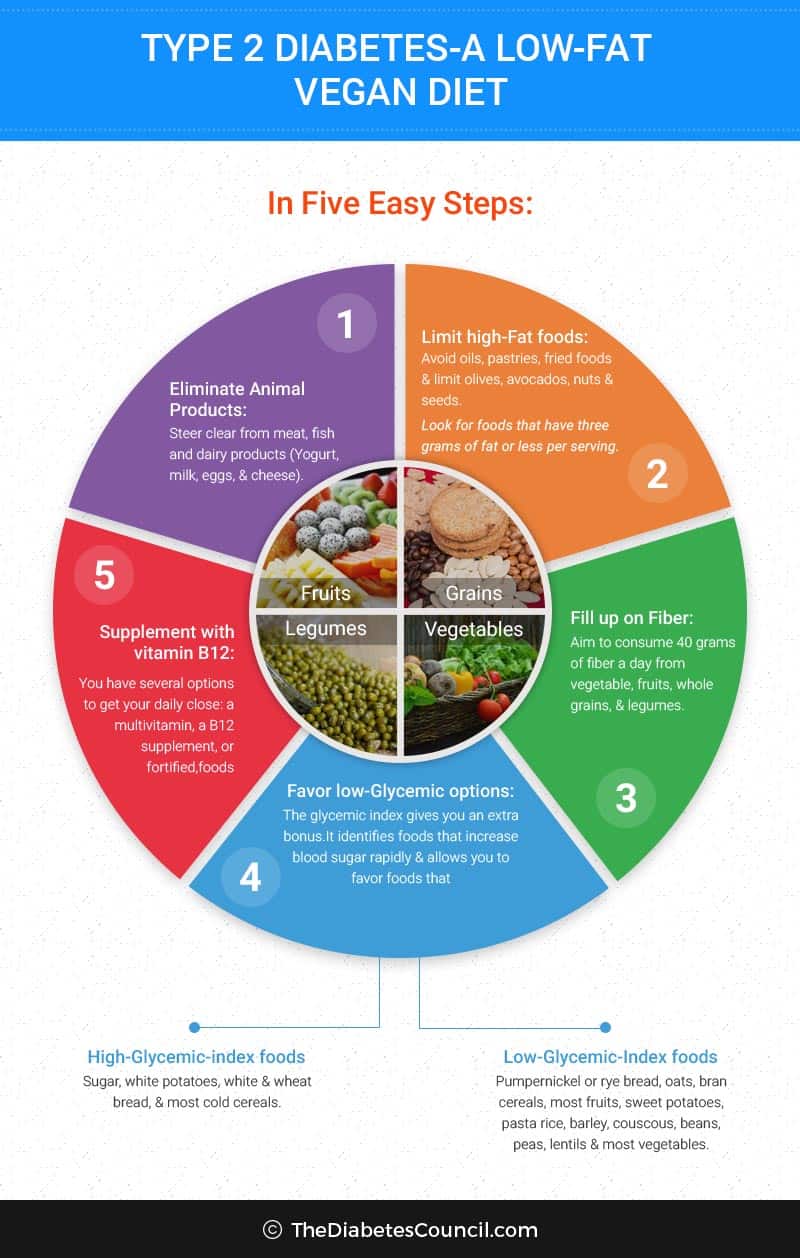 The chart above shows how you can start on a low fat vegan diet, incorporating low glycemic foods into your diet to help to control your diabetes. As always, talk to your doctor first before starting this or any diet.
Low glycemic index foods
A plant-based diet confers benefits on glycaemia and also on blood lipids because of its many components. It is worth remembering that whole-grain cereals help in reducing the risk of developing diabetes.8
As many literature and studies show, there are many benefits of a plant based diet that may help reduce the risk of Type 2 diabetes. The chart below shows all of the low glycemic index foods that are included in a vegetarian diet, and in a lacto-ovo vegetarian diet: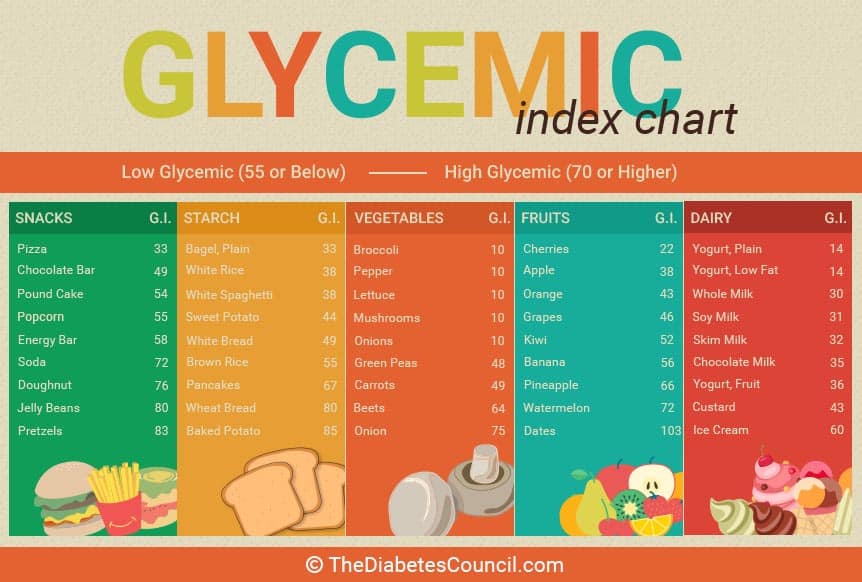 Getting started on a vegetarian diet
Look at your current recipes, and figure out ways that you can turn them into vegetarian dishes
You can alter your favorite recipes and make them meatless by using some simple substitutions. Texturized vegetable protein can be used as a substitute for ground meat in many vegetarian dishes. Tofu has a firmness to it, and takes on the taste and flavor of the ingredients it is cooked with. You can use it as a substitute in dishes that would have had chicken or pork as an ingredient.
Surf the web for vegetarian websites, and purchase a vegetarian cookbook, or take up a vegetarian cooking class
There are loads of vegetarian recipes online, and the choices are pretty varied, believe it or not. You could hit up a vegetarian cooking class with a friend, or have a get together, where friends bring their favorite vegetarian dish.
Beans, beans, and more beans!
Pick up a variety of beans, dried and canned versions. The choices are endless. There are pinto beans, cannelloni beans, kidney beans, navy beans, lentils, and more. Keep them around for ample protein on a vegetarian diet.
Cover yourself for nights when you don't feel like cooking
Pick up some vegetarian convenience foods, like frozen veggie burgers, corn or bean enchiladas, or vegetarian oriental dishes. This will help you to get through those nights when you don't have time to spend hours in the kitchen.
Don't give up label reading or counting carbohydrates, and take advantage of vegetarian options at local ethnic restaurants
Still continue to count your carbohydrates as you normally would before you went vegetarian. If you go out to eat, there are usually plenty of options, from salads to vegetable sides and dishes, vegetarian options are becoming more mainstream, and not so hard to come by anymore.
Last but not least, and never said enough – make sure to talk with your healthcare provider before starting any diet, including a vegetarian or vegan diet.
Over to you
Let us know your experience with a vegetarian or vegan diet with diabetes. Did it help you to better manage your diabetes? Did you find it hard to give up meat or other animal products? We would love to hear from you!!