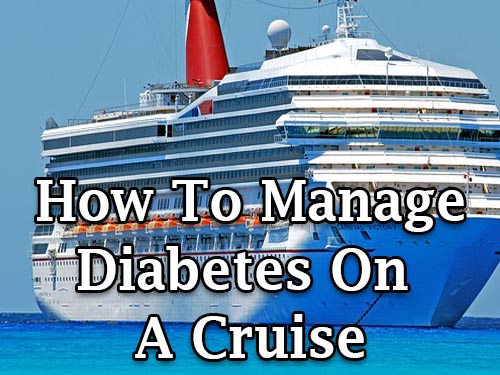 Bon Voyage!!! But wait…let's make sure that you will have a good voyage. When you have diabetes, you may have many questions about going on cruise. Sure, it sounds great. Unlimited entertainment, food galore 24/7, and all paid for with one price. There are even exercise options, like yoga on the deck at sunrise or dancing the night away, gyms and free weight, stationary bikes on deck with spectacular views, and much more. And there is the relaxation on top of it all. You can get a relaxing massage, or walk the ship's decks with a cool sea breeze blowing through your hair. Ah, the possibilities!
Alert!!! – Unlimited buffet, you say? Anytime of the day or night. Do I have that much will power? If I'm taking insulin, what are the rules for that? What if I get into trouble out at sea? Will there be medical care available?
These and other questions may have hindered you in the past from going on a cruise ship. You may worry that you will get a stomach virus. Wasn't it in the news about norovirus on ships? Or what if I get seasick and then get a severe low blood sugar? The list of questions that may pop into your mind are staggering when you start to think about it.
That is why in this article we will explore why and how, as a diabetic, you may safely cruise the ocean blue with approval from your doctor and a bit of preparation. We will help you navigate perilous waters with ease, as you prepare and plan for your voyage and imagine starlit nights from the ship's deck.
You'll relax and enjoy your vacation, and at the same time, you will eat delicious but healthy meals with occasional indulgence, get plenty of walking and other activities in, and expand your horizons in faraway lands. It is possible for you to do this! Now let's look at how you are going to prepare for the day when you will wave to those onshore from the bow of the ship, and set out to sea on your journey.
Preparing to go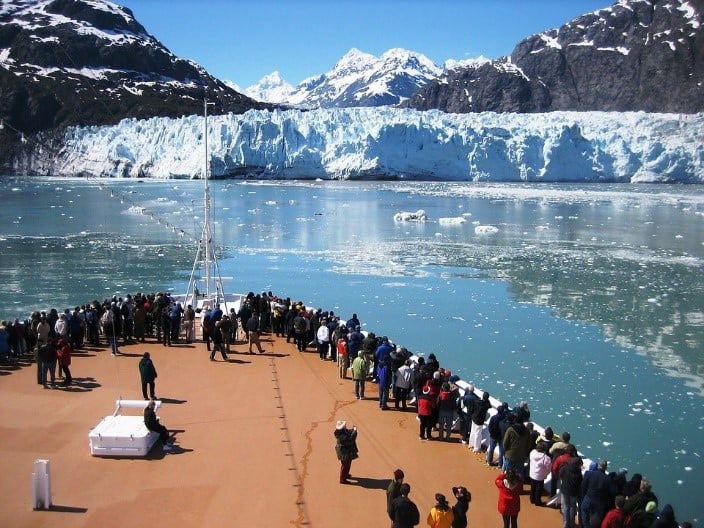 It's possible these days to get all kinds of accommodations for special medical needs when you're onboard a cruise ship. You can call ahead and let them know that you are diabetic, and discuss what your needs are. Most cruise lines request that you notify them of any special needs within 30 days of your voyage.
You can use a medical supply company that provides equipment at sea if you require a wheelchair or scooter onboard, oxygen, or other assistive devices. Some cruise lines link you with a coordinator for special services, who will arrange things on board and meet you upon departure from port. You can let your coordinator know about the requirements you may have for a stateroom ahead of time, when you book your cruise.
Some staterooms have refrigerators where you can store your insulin, or the staff can bring ice to your room. Some are wheelchair accessible. They have services for vision and hearing impaired persons, and you can even bring your service dog that picks up on your low blood sugars if you have one.
You will want to notify the dietary staff of any special requirements. Most cruise ships have a low carbohydrate menu, and heart healthy options. Desserts are available made with sugar substitutes, or you can save one of your carbohydrate choices for the real McCoy. It will take a measure of will power to avoid the also available poor options, but you can indulge a little without taking it too far.
You will want to make sure that you get all of the required travel immunizations needed based on your destination. Check that your passport is up-to-date, and secure copies of all of your prescriptions. You will need travel insurance, and you can access information about how to get the right travel insurance on our website. Click here for the travel insurance guide.
You should purchase air lift insurance in case of an emergency. Emergency air lift can cost $50,000-$100,000 up front, and you don't want that bill. It will also be a good idea to talk with your doctor about any special needs you may have while cruising.
Make sure you pack some comfortable shoes for walking, work out clothing, your bathing suit, sunscreen, all of your medications and everything that you will need for your self-care, along with a copy of your prescriptions. Take enough medications to make it through your cruise. Ships don't have pharmacies. Evening meals can be more formal, so pack accordingly.
I recommend you to read these interesting articles:
Choosing your cruising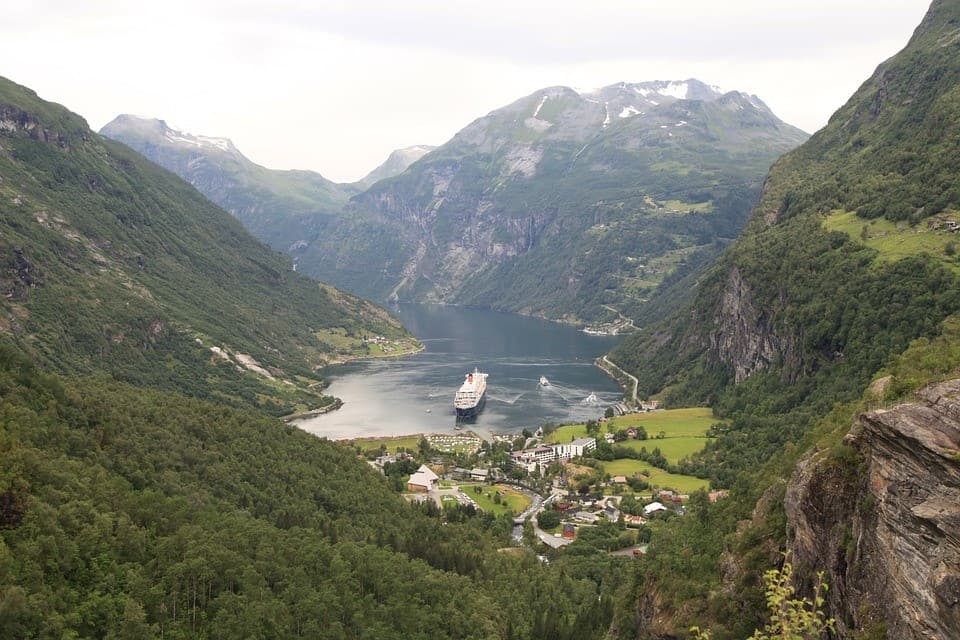 Now that you have talked with your doctor, prepared and packed for your bon voyage, which cruise lines offers the best services and amenities for diabetes? There are a variety of cruise lines, so let's look at some of the top picks for diabetics who want to cast away.
From my research on Carnival lines, they have it going on in the special needs area. They can accommodate your dietary needs, and prepare meals that are vegetarian, low cholesterol, low salt, low fat, low carbohydrates, low sugar, gluten free, Indian vegetarian or Kosher (the last 2 require 2 weeks advance notice to prepare). A low calorie Nautica Spa menu is offered for lunch and dinner.
You are encouraged to inform the dining staff on the first night of your cruise of any special dietary needs that you have, and they are more than glad to assist you with choosing your daily menu options. The main dining room has healthy options designated with a heart symbol. Visit www.Carnival.com to browse the website for full amenities available.
Another great choice for diabetics is the Norwegian Cruise Lines. They have an accessible travel line to call at (866)-584-9756. They believe that everyone should be able to enjoy freestyle cruising, so they provide a special services coordinator for their passengers. These folks will work with you to make sure that you have an enjoyable experience that includes everything you need to ensure safe travels with diabetes.
Notify them within 30 days for your special requirements. You can even contact Special Needs at Sea, a company that Norwegian uses to provide any wheelchairs, oxygen, or medical assistive equipment while on board. They can be reached toll free at (800) 513-4515. Peruse the Norwegian website to get a visual of what cruising with them might be like at www.ncl.com.
A good cruise line to take a child with Type 1 diabetes on, Disney has special accommodations, such as low carbohydrate choices, and fresh, whole foods. If you cruise with a child with Type 1 diabetes that uses an insulin pump, it is a good idea to have the pediatrician write you a prescription for some long acting insulin for a back-up in case the pump fails unexpectedly.
This is rare, but it can happen. Check out all that Disney Cruise lines has to offer at their website, and their special needs page at https://disneycruise.disney.go.com/guest-services/guests-with-disabilities/.
The following cruise lines also offer some special services for diabetes:
Royal Caribbean Cruise Lines
Royal Caribbean Cruise Lines offers Ship Shape spa selections at every lunch and dinner on the line's 10 ships. Visit their website at www.RoyalCarribbean.com.
Costa Cruise Lines offers healthy menu items with an Italian accent. See their website at www.CostaCruises.com
Contribution to lighter eating is the addition of sorbets and fresh fruit to the dessert tray and a top-notch aerobics class on the 7-day Caribbean cruises. Visit the website at www.princess.com.
London restaurateur Michel Roux, a 3-star French chef, is the designer of Celebrity Cruise Line's Lean and Lite menus. Go to www.CelebrityCruises.com.
In my research, I did find mention of a company called Specialty Group Cruises that supposedly offers diabetes cruises. However, when calling the 800 number, the number has been disconnected. Still, many of the other cruise lines can accommodate your diabetes, and provide you with what you need to have a safe and enjoyable cruise.
An ounce of prevention onboard
You will need to be up-to-date on your measles/mumps/rubella, varicella (chickenpox) and seasonal flu shot. Ship crew sometimes are from other countries where vaccination is not so common, and ships have had reported cases of chickenpox and German measles. Another good one to have is your pneumonia vaccine. This one is available to diabetics of all ages.
Any other travel vaccinations that you need will be specified based on your trip, and where your voyage takes you. Remember the most important thing to do to prevent the spread of viruses and other unwanted bacterial illnesses is to WASH YOUR HANDS!!! Use warm, soapy water for about a minute. Use a paper towel to turn off the faucet. Hand sanitizer is another option when water is not available.
Again, speak with your doctor about the stops you will make on a cruise and discuss needed vaccinations. Click here for the CDC's travel vaccine page. Some countries require yellow fever vaccination. These are most often in Africa and South America. Also, remember to check the cruise line's requirements, as they may have separate vaccine requirements of their own.
You may have heard about norovirus, and the outbreaks that have occurred in the past aboard cruise ships. This virus can cause severe nausea, vomiting and diarrhea. Ships are desanitized after an outbreak, but you will still want to take necessary precautions to avoid this one. There are also many respiratory diseases that can float around with you on the high seas.
Use tissue to cough into to help prevent the spread of cold viruses. Seasickness may also hit you by surprise. If you've never been out in the deepest part of the ocean before, you may find yourself feeling woozy and lightheaded, with nausea and vomiting when the boat starts to swing and sway with the rhythm of the sea. It's best to get some seasickness medication from your doctor ahead of time, that way you are prepared for it when and if it hits you.
For trips to shore, you may be visiting a third world country, so it's best to eat food that is cooked and served hot, and drink beverages only from containers with a sealed lid. Don't drink de water, Senor!! This also means staying away from ice, and even fresh fruit that may not have been washed properly.
If after all of these precautions, you still start to feel sick while on your cruise, report this to the ship's doctor and listen to what they say to contain the virus and protect other passengers.
So what can you eat? Today cruise ships offer a variety of menu options, and are catered to any special meal plan imaginable, including low carbohydrates for diabetics. If you are a foodie, this is your heaven. There are grilled options, a variety of fresh fruits and vegetables, and you can take a look at the next day's menu, and make special requests.
They can do low salt, heart healthy options, and they offer a variety of sugar-free desserts. With everything available all day and all night, you will want to indulge yourself a bit, but try to keep it in a balance with your activity. You will want to be monitoring your blood sugars, and making sure you are not over doing it and setting yourself up to feel bad the rest of your trip with rising blood sugars.
You know yourself, and how much willpower that you have or could muster up in any particular situation. There are going to be many, many choices that might not be the best for you with diabetes, so think about that, and develop an eating strategy before you go. Think about what kind of foods you will have for breakfast and lunch. Don't forget breakfast, and pack it full of protein, good carbohydrates and good fats.
For example, you could have an egg and veggie burrito with avocado and salsa for breakfast, and a side of grapefruit – the grapefruit on board is delicious!!! For lunch, stick with salads and grilled meats, whole grains and low fat dressings. It is possible that you could eat healthy whole foods for at least 2 meals per day, then splurge later on a delectable dinner with some of the really decadent desserts offered. You could have a little extra carbohydrates at lunch, and plan for a yoga or dance class after you eat.
The ship has many opportunities for you to get moving. Walking the deck after a meal is good exercise, and you can walk pretty far on some of these ships before you need to turn around and head in the opposite direction.
Ask to be seated with other diabetics who will be having the same culinary challenges as you will. This could help, if the others are supporting each other at the table to eat healthy. The wait staff will come around, bring by extra food to tempt you and even leave it on your table. If this is going on, simply ask the waiter to refrain from bringing the treats to your table because you are trying to stay on your eating plan as much as possible while on vacation.
Alcoholic drinks are included in most cruise packages. Remember that mixers often have loads of sugar!!! Don't forget to keep it to one drink per day for women or one or two drinks per day for men with food to prevent an episode of low blood sugars.
It seems alcohol would raise blood sugars, but therein lies the paradox. Alcohol will have the opposite effect as expected, so don't get too carried away with your "spirits."
For more informative diabetes articles check these:
Should I go cruising with Type 1 diabetes?
That depends. Have a conversation with your doctor. If you are self-managing your diabetes, do not get in to frequent DKA, and do not have frequent severe hypoglycemia, then you should get medical clearance. You should take precautions, take your medications and copies of your prescriptions, and use some of the dietary tips mentioned under "About the food."
Some off-boat excursions where you get some walking activity in, a little bit of yoga and a swim atop the deck, along with a relaxing message, and its smooth sailing. Compliment all this with an excellent meal of just what you asked the chef to prepare in a delicious blend of flavors that doesn't bust your carb bank. Be sure to leave room left for a taste of decadent chocolate or other treat as the grand finale. Bon voyage, indeed!!!
Can you work on a cruise ship with diabetes?
It's a bit hard to get a job aboard a cruise ship if you have insulin dependent diabetes. There is the PEME (Maritime Pre-Employment Medical Examination) that you must pass to work for any cruise line. Insurance companies dictate to ship owners, and the insurance companies generally do not want to take the chance.
Most cruise ships, while there is a prescribing medical professional onboard, are not capable of handling a severe hypoglycemic event, or DKA (Diabetic Ketoacidosis). The ships are not able to get a person to shore quickly without expensive airlift, and so most people with insulin dependent diabetes are unable to pass the PEME. Some companies will not let you work if you have Type 2 diabetes and take pills.
The American with Disabilities Act (ADA) would seem to preclude ship companies from excluding a person from employment due to diabetes, but cruise ships are often under international rules, not US rules.
In the US, there is a way to qualify to work on a Coast Guard ship with the "merchant mariner credentials." You will have to work your way though some bureaucracy, but it is possible if your diabetes is in control.
Hop Aboard!!!
So what are you waiting for? Get out there and experience all that cruising has to offer, without having to sacrifice blood sugar control. We hope that the tips, tricks and hints in this article will help you to get planning, and we hope that you have a wonderful experience with memories that last a lifetime.
Questions and answers
I have Type 2 diabetes. Can I still go on a cruise?
Sure, you can go on a cruise!! There are preparations you will want to make, and you should speak with your doctor about any special needs you may have on the cruise. You will want to speak with the cruise line and arrange for a special services coordinator while on board, who will make sure you get what you need. See "Preparing to Go" above.
Is it possible to eat healthy on a cruise with diabetes?
Yes, you can do it! It will take some thought, but a cruise ship is actually a good place to be if you want to eat healthy. There are many healthy and low carbohydrate options available. See "About the food" above.
Can an insulin dependent diabetic be employed on a cruise ship?
Not usually, due to they are often under international laws. You may be able to get a "Merchant Mariner Credential" by jumping through a few hoops to work for the Coast Guard. See above under, "Can I work on a cruise ship with diabetes?"
Should I get any travel insurance if I am going on a cruise?
Yes, see above under, "Preparing to go," and Click here for our Diabetes Travel Insurance Guide.
Can you go on a special cruise for diabetics only? Do other kinds of cruises offer special care for people with diabetes?
With research one was found, but in calling the number, it seems to be disconnected. See above under, "Diabetes Cruises."
I have Type 1 diabetes. Is it advisable for me to go on a cruise vacation?
Have a conversation with your doctor. If you do not have severe, frequent problems with your diabetes, your doctor should be ok with your voyage. Ask him and see, and read above under "Should I go cruising with Type 1 diabetes?"
Is it good for a diabetic to cruise?
Yes, it can be very relaxing. Decreasing stress has been shown to lower blood sugars. With a little discipline around the buffets, a little on and off boat activity, and some relaxing massages, you will see that the cruising life can be beneficial to you.
Are there medical personnel onboard to attend to any medical emergencies that I may have?
Yes, but they are limited. You should purchase air transport insurance, as this may not be covered. It also must be paid in advance, and can cost from $50,000-$100,000. See above under "Preparing to go."
Do they have a low carbohydrate diet for diabetics on a cruise ship?
Yes, many cruise lines offer low carbohydrate and heart healthy options. You can also request the chef to prepare just about anything with advanced notice (usually 24 hours).
Will they let me onboard with my insulin? What about my insulin pens? Will I get asked a lot of questions when I board the ship?
Yes, you can take your insulin, insulin pens, needles, lancets, etc. They won't ask you about them. You will go through an x-ray machine similar to those that you might go through at the airport. There is no problem with diabetic supplies.
What if I get seasick and then I have a diabetic emergency? Will they arrange to get me back to a hospital onshore?
Yes, they will. You should purchase air transport insurance in the event this might happen to you. Speak with you doctor about taking a seasickness medication with you. See "Preparing to go" above.
Must reads
Check out a blog entitled "How to Eat Healthy on a Cruise" at www.fannetasticfood.com/2015/01/13/how-to-eat-healthy-on-a-cruise/ The pictures of the food will make your mouth water, and this Registered Dietician has some good tips to share.
www.CruiseCritic.com has excellent information about cruising with diabetes.
TheDiabetesCouncil Article | Reviewed by Dr. Sergii Vasyliuk MD on June 10, 2020